I have quite a few bucket list destinations across Canada on my travel wish list, and I'd love to visit all of Canada someday.
I haven't even explored much of Ontario yet, but I did a road trip with my friends from British Columbia to Alberta last spring and I fell in love.
I've ordered this list in order from the west coast to the east coast. Here are all of my bucket list destinations across Canada!
READ ALSO:
---
1. Tombstone Territorial Park, Yukon Territory
---
2. Nahanni National Park, Northwest Territories
---
3. Auyuittuq National Park, Nunavut
---
4. Panorama Ridge, British Columbia
If you're an avid hiker, this 10 hour hike leads to incredible views.
---
5. Lake Louise, Alberta
Lake Louise is an absolute dream.
---
6. Great Sandhills, Saskatchewan
---
7. Spirit Sands, Manitoba
---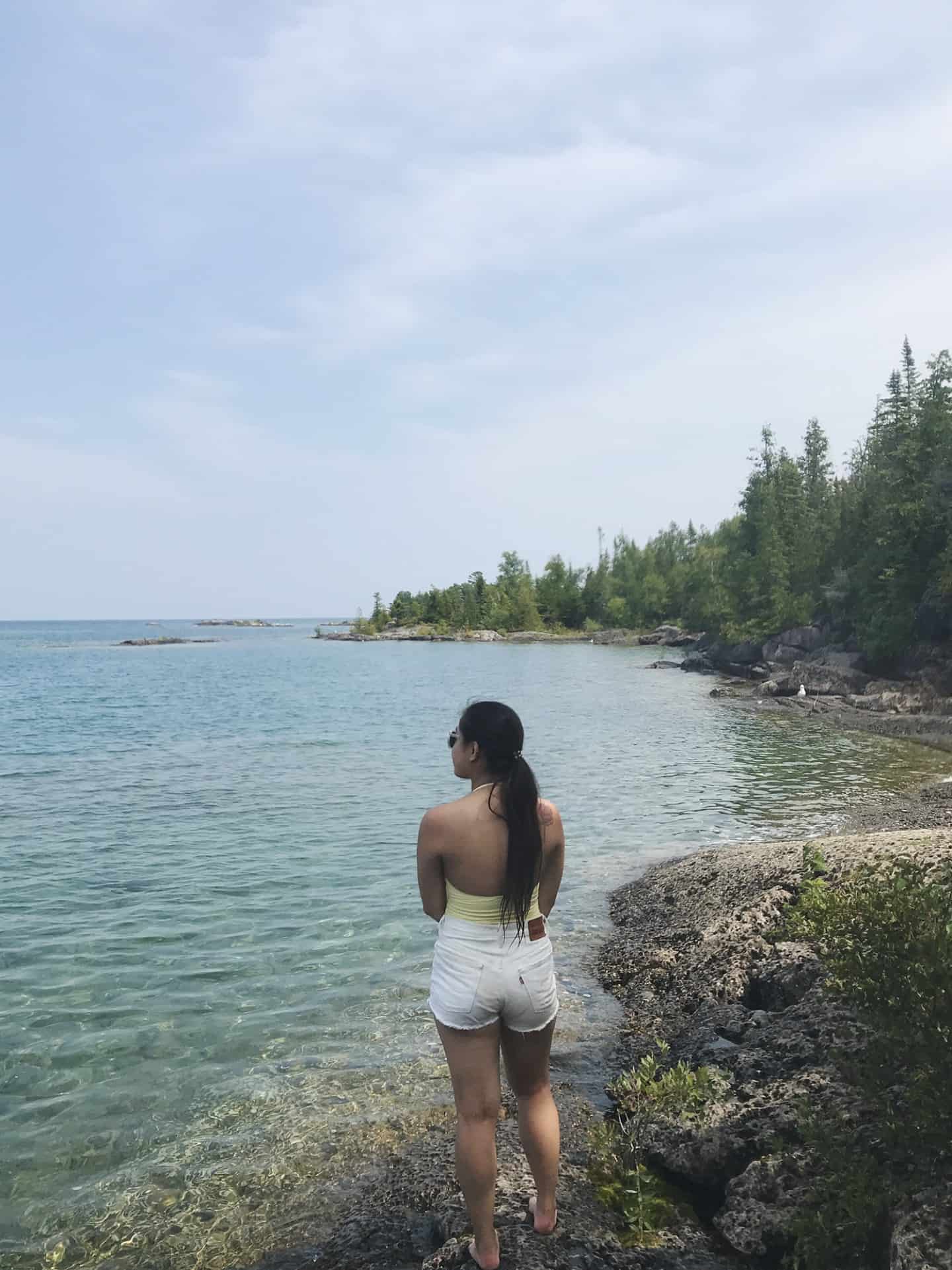 Clear blue waters and clear blue skies = the perfect little Canadian getaway.
---
9. Quartier Petit Champlain, Quebec
---
10. Gros Morne National Park, Newfoundland and Labrador
---
11. Hopewell Rocks, New Brunswick
---
12. Seacow Head, Prince Edward Island
---
13. Lunenberg, Nova Scotia
Those colourful houses? Absolutely gorgeous.
---
Have you been to any of these places? What are some of your bucket list destinations across Canada? Let me know on Twitter or Instagram!
P.S. if you enjoyed this post, you might enjoy this post on day trips you can make from Toronto, or any of my other posts on traveling in Canada.
Be sure to keep up with me on Instagram, TikTok, Twitter, Facebook, and Pinterest if you aren't already!
Feel free to subscribe to my weekly newsletter to get my blog posts delivered straight to your inbox.

---
Like this post? Pin it for later!
---