I was kindly invited to a complimentary tasting by The Captain's Boil Toronto and chose to write a review. As always, all opinions are my own.
I have waited so, so, so long to try The Captain's Boil, and I finally got to try it a few weeks ago.
They opened their first location in North York a little over a year ago, and they've already expanded to almost a dozen locations in the GTA alone.
I'm a huge seafood fiend, so I was extremely excited to try it out for the first time!
Here's what you can expect on the menu at The Captain's Boil Restaurant in Toronto.
---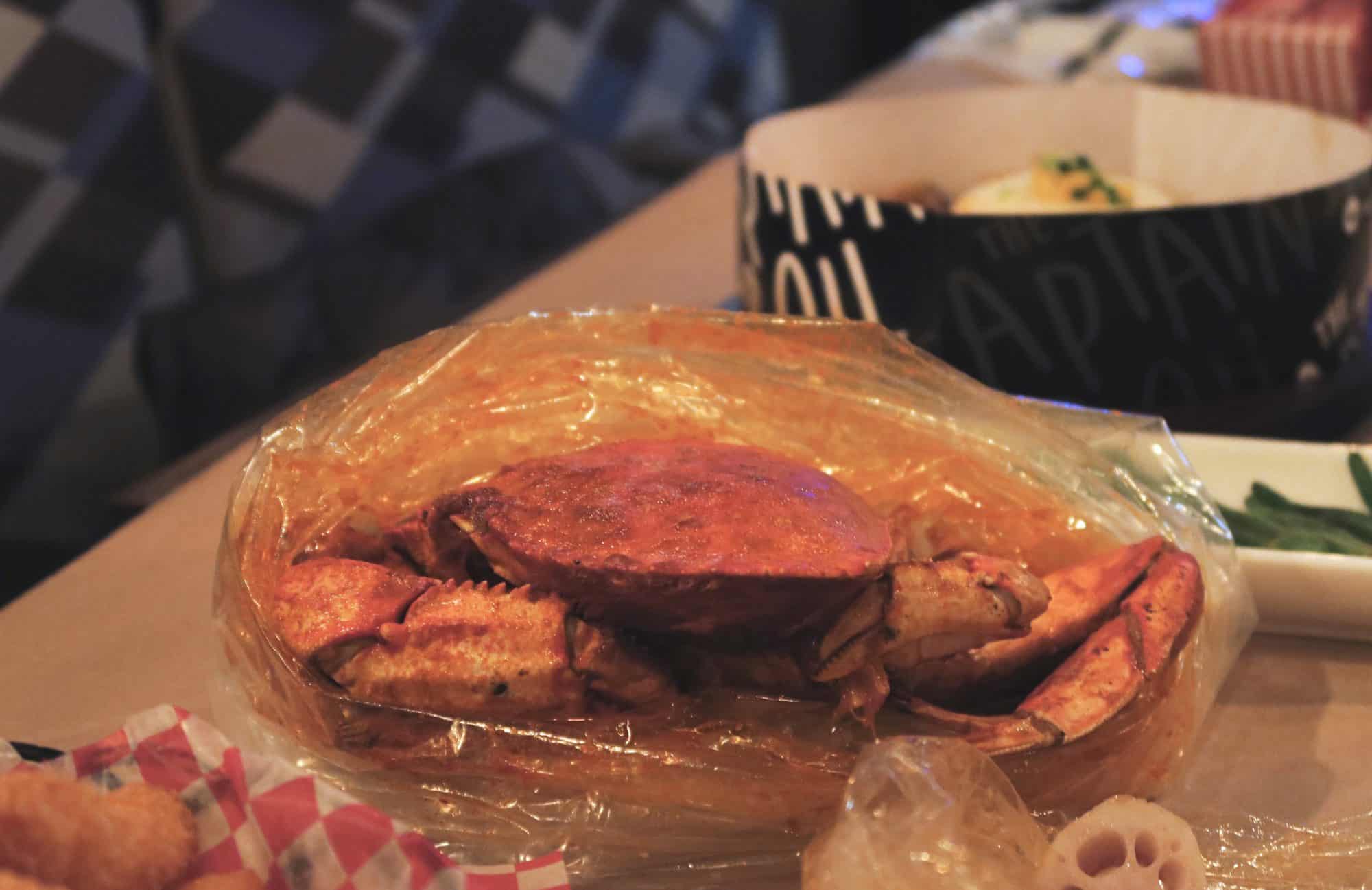 How the menu works
The way The Captain's Boil's menu works is that you choose your catch, flavour, and spiciness, and you order it by the pound.
Be sure to get everything in the Captain's Boil sauce – it's a mix of all three of their sauces, and it's delicious!
Also be sure to order yam fries and dip them in the Captain's Boil sauce – you'll thank me later.
We didn't try the full crab, but we got the king crab legs.
They were so soft that it was easier to cut through them with scissors than with a seafood cracker.
I'm usually more of a lobster or crab type of gal, but the shrimp was just spectacular.
I probably ate shrimp for the majority of the meal.
We also got the mussels, which were amazing. By the time I reached for a second one, it was all gone.
We also got deep fried shrimp, which was my second fave of the night, but I was so stuffed that I could only eat one or two.
How to eat at The Captain's Boil
The coolest thing about eating here is that there are no plates or utensils!
You eat using only your hands, and you eat off the table.
A little weird, but cool, and kinda fun.
I was unfortunately recovering from food poisoning at the time, so I didn't get to fully enjoy all the food ☹️
They have a sink right in the middle of the dining area, so you can easily rinse off without having to go all the way to the bathrooms downstairs.
---
I'm so glad I finally got to try Captain's Boil here in Toronto, and I'll definitely be back sometime soon so I can fully enjoy the experience.
It gets a little messy, but that's what the bibs and gloves are for!
It's absolutely worth checking out – I mean, there's a reason why they've expanded so quickly in just a year.
For more information, please visit The Captain's Boil's website.
Have you been to The Captain's Boil restaurant in Toronto yet? Let me know on Twitter or Instagram!
P.S. if you liked this post, you might like this post on the best poké bowl spots in Toronto, or any of my other posts on Toronto restaurants.
Be sure to keep up with me on Instagram, TikTok, Twitter, Facebook, and Pinterest if you aren't already!
Feel free to subscribe to my weekly newsletter to get my blog posts delivered straight to your inbox.

---
Like this post? Pin it for later!