I somehow managed to gain 1000 followers on Instagram last month.
Although it was a lot of work getting it done in just a month, it was definitely worth it.
I'm now officially at 5,000 followers on Instagram!
I implemented some of the methods I listed in my guide on how to increase engagement on Instagram and tested out some new ones.
So, how the heck did I manage to do it?
The real question is, how did I manage to stay sane while doing it?
I spent most of my free time and every chance I got on Instagram for an entire month, and it's not as easy and fun as it sounds.
Some people use like or comment bots, some use apps that help you follow and unfollow people, and some simply buy their followers, but I prefer to be as organic as possible, and it can get pretty time-consuming.
If you're curious to see how I managed to gain 1000 Instagram followers in just one month, these are the methods I used.
---
Where I started before this experiment
This time last year, I had almost 1,800 followers, but I didn't seriously start growing my Instagram until about 9 months ago.
It took 8 months for me to gain over 2,000 followers, and I managed to gain half that number in just March alone.
I started at almost 4,000 followers on March 1st and ended with 4,960 on April 1st.
So, I ended up gaining a total of 960 (we'll round it up to 1000) Instagram followers in March.
---
The methods I used to gain 1000 Instagram followers in one month
1. I made sure to like at least 100 photos under different hashtags every few hours during the day
Every two to three hours, I searched up hashtags relevant to my niche and liked photos.
I made sure to like a minimum of 100 photos, but I usually liked around 200 photos from at least two different hashtags.
I wasn't extremely selective, but I made sure to avoid liking photos of things like drugs, selfies of dudes, and children, because none of those matched the target audience I was looking for.
Most people don't get many likes on their photos, so when you like their photo, it catches their attention, and they oftentimes like your photos back.
One of my older photos went from ~900 likes to almost 1,100 during this time.
If you use this method, be sure not to like photos too quickly and not to exceed 350 likes per hour, as you will get temporarily banned from liking photos.
---
2. I tried to comment on at least a third of these photos
Liking isn't always enough to get people's attention.
I tried to leave genuine comments on at least a third of the photos I liked, and I made sure to comment only on photos I truly thought were nice.
I really dislike when people leave comments like "nice!" or "fun!" on my photos, so I kept that in mind when commenting on other people's photos.
---
3. I tried to post every single day
It feels impossible to have content to post every single day, and I don't know how people find time to create so much of it!
I tried to shoot a lot of outfit photos last month as these tend to get the most engagement for me, and I tried to spend at least a few hours every weekend shooting flat lays.
According to Social Blade, I gain an average of 31 followers a day, and I don't think that would be possible if I didn't post daily.
How else are people going to find your account if you don't post new photos for them to find under hashtags?
If you're stuck on what to post on Instagram, I have a blog post all about Instagram photo ideas.
If you don't have time to shoot new photos, look through old ones for things you haven't posted before.
---
4. I created an aesthetic on my feed
Back in January, I decided to get rid of my Instagram aesthetic and just post whatever I wanted.
While it was more relaxing to not have to worry about planning how my feed looked, I wasn't really seeing much growth and my photos weren't doing as well.
I definitely think having a theme or aesthetic is essential to growing your Instagram.
Have a plan for your feed and make sure everything looks cohesive together.
I like to use the app UNUM to plan my feed.
---
Is this Instagram growth sustainable?
While it was fun to watch my account grow, it wasn't really fun spending all my time doing "chores" on Instagram.
Last month I heard a lot of people struggled with engagement because of the new algorithm, but I found that doing all of these things really helped mine.
I haven't been doing any of these things since I reached 5,000 followers, and my photos have dropped from getting 500-900 likes to just 500-600 likes per photo.
My follower growth has also slowed down.
---
How I gained 1000 Instagram followers in one month:
Liking at least 100 photos under different hashtags every few hours during the day
Commenting on at least a third of these photos
Posting Instagram photos every single day
Creating an aesthetic on my feed
So there you have it: all the methods I used to gain 1000 Instagram followers last month.
If you decide to go all out and try all of these methods, I'd love to know how it works for you!
What methods have you used to grow your Instagram account? What worked and what didn't work for you? Let me know on Twitter or Instagram!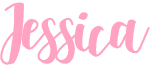 ---