Looking for the ultimate holiday gift guide for her?
It's finally that time of the year, and stores are decking their shelves in holiday cheer.
In an ideal world, I'd get my Christmas shopping done before malls start flooding with holiday crowds.
I usually end up buying all my gifts during the week of Christmas, which is absolutely terrible, but it's so hard to find the time and to come up with thoughtful gifts.
To make it easier for those of you who don't have a clue on what to get for your girlfriend, your sister, or your best friend, I've put together a list of cool gift ideas for this holiday.
These are all things I either own or want and love, so you're bound to find something in this list they will also enjoy!
Without further ado, here's my ultimate holiday gift guide for her!
Be sure to also follow me on Instagram and TikTok – I share a lot more content on those platforms that don't make it to the blog!
More holiday gift ideas
If you're looking for more holiday tips, you might enjoy these posts:
---
Holiday gift guide for her
---
A cool pair of sneakers
Sneakers are the easiest everyday shoe to wear, so why not get a cute pair for her to wear year-round?
Converse and Adidas are my fave sneaker brands!
---
I remember in elementary school when I brought my disposable camera to school, and the excitement I felt when I used up all the film and could finally have the photos developed.
I miss the physicality of taking photos, and not knowing how the photos turned out until you developed them.
This is why I love my Instax Mini camera, and why I think it's an amazing gift!
You can also get this cute lil carrying case for it.
---
Portable photo printer
For people who would more likely print out photos from their phone than take photos on a polaroid camera, this portable HP printer is an absolutely adorable gift idea.
---
I know many people are against e-readers because they like the physicality of reading paper books, but seriously, once you start reading on a Kindle, it's hard to go back.
It's just so easy to carry around on-the-go, and you can easily switch between different books if you finish or get bored of one!
---
Record player or turntable
A Crosley turntable is actually on my wishlist right now (teehee).
The one I linked has a Bluetooth receiver that allows you to stream music to it wirelessly!
It also looks great as a home decor piece 😉
---
Calvin Klein bralette
I love wearing my CK cotton wear while lounging around at home.
It makes me feel really cute, and it's also super comfy.
Any girl would love a pair of these!
---
Handmade jewelry
You can never go wrong with jewelry, and getting something handmade is much more special and unique.
This rainbow quartz necklace is gorgeous and comes in a variety of colours.
Plus, it's handmade locally here in Toronto!
---
You might've seen these hip Swedish backpacks around.
They're actually really functional, and the mini ones are adorable.
I found this cute burnt orange one at NEON on Queen West.
---
The Dr. Martens Jadon Boots are such a badass pair of combat boots, and they're a bit more unique than the traditional Docs.
If she's not into the edgier stuff, classic Dr. Martens are just as awesome.
---
Yankee Candle
Candles are always a great gift idea, because who doesn't like having their place smell nice?
Yankee Candles look pretty and have a wide range of scents.
---

I don't know how I'd survive without my Keurig machine.
I use it to make coffee, tea, and even oatmeal (I'm too lazy to boil water).
It's a functional gift idea for your favourite coffee drinker!
---
Holiday gift ideas for her:
A cool pair of sneakers
Polaroid camera
Portable photo printer
Kindle Paperwhite
Record player or turntable
Calvin Klein bralette
S'well water bottle
Handmade jewelry
Fjallraven Kanken backpack
Dr. Martens Jadon Boots
Yankee Candle
Keurig machine
I hope you all have a safe, amazing, and wonderful holiday season! 😊
What are some other great holiday gift ideas for her? What's on your wishlist for the holidays? Let me know on Twitter or Instagram!
More holiday gift ideas
If you're looking for more holiday tips, you might enjoy these posts:
Be sure to keep up with me on Instagram, TikTok, Twitter, Facebook, and Pinterest if you aren't already!
Feel free to subscribe to my weekly newsletter to get my blog posts delivered straight to your inbox.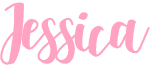 ---
Like this post? Pin it for later!