Thank you to Nordstrom Canada for sponsoring this post on how to style mom jeans. As always, all opinions are my own.
I am absolutely obsessed with mom jeans – the high waist and slightly loose fit are super flattering on anyone and everyone.
Mom jeans are definitely a staple in everyone's capsule wardrobe, and you can wear it year-round!
Nordstrom Canada has a wide selection of mom jeans for a wide range of budgets, including denim from brands like BP., Topshop, Madewell, and Agolde.

Fun fact: mom jeans are called mom jeans because, well, they're what "moms" used to wear!
Without further ado, here are my tips on how to style mom jeans.
Be sure to also follow me on Instagram and TikTok – I share a lot more content on those platforms that don't make it to the blog!
---
What are mom jeans?
---
Mom jeans are a fit of denim that typically feature a high waist, loose fit, and tapered leg.
Because mom jeans are a little baggier, they're super comfortable to wear.
They're also typically made with heavier denim, which is what gives them their signature look!
I'm wearing the Madewell Perfect Vintage Jean in a beautiful grayish-black colour, and it is one of the best mom jeans I've ever worn.
The fit of the jeans is super flattering, especially on the bum area with the elongated back pockets.
The jeans also come in a lovely light wash colour if you're not into dark wash denim, or if you're looking to expand your capsule wardrobe!
If you're a fellow petite gal, the length of the jean is a perfect ankle length fit.

---
How to style mom jeans
---
Wear a crop top
Because mom jeans have a high waisted fit, crop tops are the perfect top to pair with them.
My puff sleeve top is from ASTR the Label, and it's such a chic and elegant piece that can go with so many different outfits.
The shirred bodice and cropped fit is very flattering, and I love the beautiful puff sleeves!
There's also a similar puff sleeve top from Open Edit, except the sleeves are shorter and the material is linen.

Mom jeans are so versatile that you can wear them with fitted or baggy tops – definitely tuck them into the front or all the way if your top isn't cropped!
---
Throw on chunky boots
Chunky boots have been all the rage in recent years, and I'm definitely all for it.
I've been a Dr. Martens fan for ages, and the Jadon boots that have become super popular are absolutely amazing.
They feature a badass platform and side zipper, so it's easier to throw on!
You can either tuck your mom jeans into the boots or wear the jeans over them, depending on how tapered the denim is.
If you're not into the look of platforms, the Dr. Martens 1460 Pascal boots are a classic boot that'll pair with everything.

You can also cuff the mom jeans at the bottom for a more casual look – this would look best with sneakers, in my personal opinion!
If you wanted to dress up your mom jeans, you could even throw on a pair of low strappy heels with this outfit.
---
How to style mom jeans:
Wear a crop top
Throw on chunky boots
Those were some of my tips on how to style mom jeans for a cute and casual outfit!
Be sure to visit the Nordstrom Canada website to shop all your fall fashion needs.
Are you a fan of mom jeans? How would you style your mom jeans? Let me know on Twitter or Instagram!
Be sure to keep up with me on Instagram, TikTok, Twitter, Facebook, and Pinterest if you aren't already!
Feel free to subscribe to my weekly newsletter to get my blog posts delivered straight to your inbox.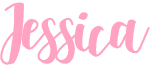 ---
Like this post? Pin it for later!