Looking for actually useful tips on increasing your Instagram engagement?
Well, you've come to the right place, my friend.
Having a high engagement rate is one of the most important elements to having a successful Instagram account.
Sure, you could have 100k followers, but if only 1% of them are engaging with your content, then what's the point?
If you're trying to professionally grow your Instagram, your goal should definitely be to make people more engaged with your content.
I don't have a huge following on Instagram (12k), but I think I'm pretty good at maintaining a decent amount of engagement on my Instagram account.
It's inevitable that every photo you post will get a different amount of engagement, but if you have an engaged audience, you'll always have a decent amount of engagement.
Here are some authentic ways on how to increase Instagram engagement on your account!
---
Why is Instagram engagement important?
A good engagement rate is even more important than follower count.
If you don't have an engaged audience, it's kind of pointless, isn't it?
You could have 100k followers on Instagram but only 500 likes per photo, or you could have 10k followers with the same amount of likes per photo.
Which one do you think has more value?
If your goal is to become an influencer, you're not really "influencing" anyone if your content isn't garnering much engagement.
This is the reason why brands work with a lot of micro-influencers, who tend to have higher engagement than larger influencers!
---
Ways to increase Instagram engagement
1. Delete your spam or ghost followers
When you post a photo, Instagram only shows it to a select number of followers.
If the post gets good engagement among those followers, Instagram shows it to even more followers.
You don't want your posts to be seen by spam or fake followers, because they're not going to engage, and they're ultimately going to lower your chance of getting decent engagement from actual followers.
Everyone has a percentage of spam followers – it's normal, even if you've never bought followers before.
If you have bought followers in the past, you're going to want to delete them now.
How can you tell ghost followers from real followers?
Spam or ghost followers are typically pretty obvious, but it's not always easy to tell.
Here are a few common ways you can tell ghost followers from real followers:
Often from India, Mexico, or Indonesia
Following over 7,000 people
Zero posts or very low quality posts
Repeat photos posted multiple times in a row
You can either go to your followers tab and click "remove" to delete them, or you can block them to prevent them from following you again.
---
If you're not using 30 hashtags on each photo, you're losing out on a ton of potential engagement.
Besides the explore page, hashtags are how people find new accounts to follow.
And you shouldn't just use any old hashtags (I've seen too many people hashtagging #cute #pretty), but relevant ones that will actually increase your reach.
Instagram allows you to use 30, so take advantage of it!
I have a blog post all about the best hashtags to use on Instagram.
---
3. Geotag the location on your photos
Geotagging your photos is a great way for people to find your profile.
People are always looking up locations on Instagram, and if it's a good photo, you might get a like, comment, or follow out of it.
I personally look up geolocations if I'm visiting a new spot in the city or planning out travel itineraries.
It's a great way of finding Instagrammable places when you travel!
---
4. Write engaging captions
Sure, you can write something simple like "happy Friday" with a cute emoji, but that's not engaging.
People don't care to respond to that, unless it's another Instagrammer trying to garner engagement back on their own photos.
Write something witty that'll give people a chuckle or ask a question that'll get people talking.
It's not enough to ask something boring like "what are your plans for today".
Try asking questions about your followers' opinions on a topic or what their favourite spots in your city are!
---
5. Post high-quality photos
This seems like an obvious one, but I still come across grainy, badly composed photos on my feed every so often.
iPhone photos are totally fine, as long as they're not grainy or blurry.
Brighter and higher quality photos tend to get more engagement, because you can actually see what the heck you're supposed to be looking at.
Also be sure to edit your photos nicely too (AKA don't put weird filters on them like the Valencia filter).
---
6. Create video content
It's no surprise that Instagram prioritizes video content, especially with Reels.
Do Instagram Lives, post videos on your feed, and create content for Reels and IGTV.
Your video content doesn't even have to be a full-on production.
Something as simple as a fashion lookbook filmed in your bedroom will still do better than a static photo on your feed!
---
7. Like and comment on photos from similar accounts
Ever since Instagram took away chronological feeds, it's become extremely difficult to be discovered on Instagram.
Not only is it a struggle to be seen under hashtags – it's a struggle to be seen by your own followers!
Every now and then, go through random hashtags you're using and like and comment on people's photos.
It's a great way to garner likes and comments back and get your account noticed by other people!
If you engage with other people's photos, they might engage with your photos back, and Instagram will rank your post higher therefore allowing your post to actually be seen.
I spent an hour doing this on my internship's Instagram account one time and I gained ~60 followers that day.
You do have to be careful with this though, because you don't want to seem thirsty or annoying.
---
8. Like and comment on photos from bigger Instagrammers
A lot of people go through the comments on big Instagrammers' accounts and like/comment/follow random people from there.
I notice I do get random engagement whenever I like or comment on big Instagrammers' photos.
Post genuine things like "I love your outfit" rather than "check out my account" or "nice".
No one really cares to check out spammy profiles, because they're trying to garner genuine engagement back themselves.
---
9. Use your unique voice in your captions
Be witty, be charming, be whoever you are.
People will appreciate that and will often respond to it in the comments!
I always let people know if their caption made me laugh or made my day.
I think people are also sick of the generic "happy Friday! What are your plans for today?" type captions.
Just be yourself, friend.
---
10. Take advantage of Instagram Stories
My Instagram Stories always seem to get better engagement than my feed posts.
You can be a little more raw and less curated than with your feed posts, which is nice for your followers to see!
The wonderful thing about Instagram Stories is that they're in chronological order.
So, that also means you need to be as active as possible on it so that your name always comes up on people's feeds – just don't overdo it!
No one wants to see ants running across their screen.
---
11. Respond to people right away in the comments
Not only will responding to people make them more likely to comment on more of your photos in the future, but it'll also increase your post's presence in the Instagram algorithm.
The better your post does in the first couple hours, the more people will see your post.
This is why you should be responding to comments as soon as they come.
You can potentially double the amount of comments if you respond to every single one!
---
12. Engage with people you're following
When I scroll through my feed, I try to like and comment on as many photos as I can.
Most people like and comment on my photos back, and we end up mutually liking and commenting a lot of each other's photos.
This is a wonderful way to make Instagram friends!
Make sure it's authentic and you're not just commenting for the sake of getting engagement on your own Instagram photos.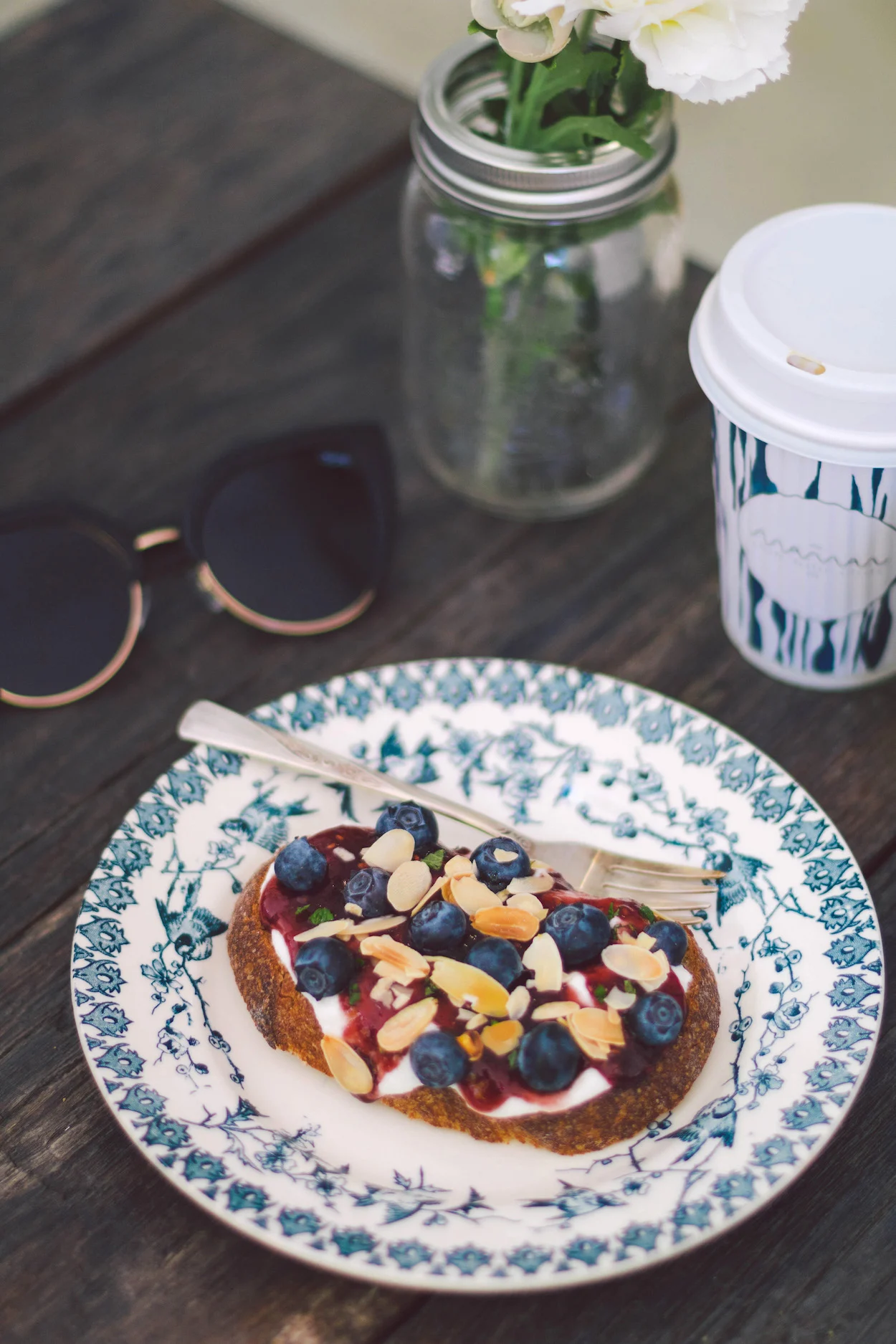 ---
13. Figure out when the best times to post are
It's really different for everyone, depending on who your audience is.
Sundays at anytime are essentially the best day to post, but you've really got to play around and see what works best for you.
If you have a Facebook page for your brand, connect it with your Instagram so you can see the business statistics!
It's extremely useful and it tells you exactly what times are best to post everyday according to when your followers are online.
I don't trust it too much, but it's a good base to get an idea of when to post.
---
14. Tag brands in your photos
Tag clothing brands in your #OOTDs and products in your flat lays.
Not only will people be able to find you when they search through tagged photos on the brand's page, but there's a chance the brand will repost your photo and share it with all of their followers!
You should also find out their hashtags and use them.
Oh, and don't be that person who tags brands that have nothing to do with the photo – it looks thirsty and annoying.
---
15. Don't just create content – post everyday photos as well
Be relatable!
People want to see parts of your everyday life, whether it's a mirror selfie inside a change room or a photo of you running errands.
Your content doesn't always have to be created and curated to perfection.
If all your photos are very obviously branded/sponsored or if you're just posting graphics all the time, I'm going to scroll past your photo when I see it.
---
16. Post more content that appeals to your audience
Gone are the days that you can post a simple flat lay and get the same amount of engagement as a photo of your own face.
Photos of your face are probably not going to do well if you have a food-focused account, and photos of your dinner last night are probably not going to do well if your feed is all about your outfits.
You know your audience best, and they're following you because they want to see a certain type of content.
Create content that you know your followers will enjoy and won't scroll past without hitting that "like" button.
With the algorithm, quality content is key.
I truly believe in posting whatever you want, but I do feel like it should be 70% what your audience wants and 30% what you want.
Having a business profile allows you to see analytics behind your profile and your posts, as well as the best times to post on your feed, so you can see what appeals best to your audience.
I highly recommend having a business profile because it looks much more professional and you can see how your content is actually doing!
---
17. Avoid posting excessively
Try to post at least once a day or every few days, but not more than once a day.
You might notice that you're seeing people's posts from 2 days ago on your feed, and you're probably not seeing every single post from every single person you follow.
Posting excessively risks potentially having some of your photos not be seen by your followers.
---
18. Run a giveaway or contest
Giveaways are a great way to get more engagement.
As we talked about before, the more engagement your post gets in the first couple hours, the more people Instagram will show it to.
I hosted a Valentine's Day giveaway featuring a mix of PR goodies I received complimentary, and received over 700 organic likes and comments!
---
19. Collaborate with other creators
Collaborating with other creators gives you the chance to get noticed by each other's audiences.
I don't believe in loop giveaways, but I think giveaways hosted between yourselves or in collaboration with a brand do great.
I would recommend working with people you trust and know well, so you have an understanding of what's expected on each side.
Just like group projects in school, not everyone likes to pull their own weight!
---
Conclusion: Engagement on Instagram is a slow and steady process
There are no secret or foolproof ways to skyrocket your engagement.
Instagram growth is a long and steady process, unless somehow you manage to go viral.
No matter how big your account grows, great, authentic engagement is the most important thing, and it is the absolute most valuable thing you can have.
The algorithm isn't a fun thing to deal with, but at the end of the day, it's just an app.
Put out content that makes you happy and try not to get too wrapped up in the numbers.
It's also important to diversify your brand across different platforms, because you don't know where Instagram will be in 5 years.
Don't put all of your eggs in one basket!
---
Tips on how to grow your Instagram engagement:
Delete spam followers
Use good hashtags
Geotag the location
Write engaging captions
Post high-quality photos
Create video content
Engage with similar accounts to yours
Engage with larger Instagram accounts
Use your own unique voice
Take advantage of Instagram stories
Respond to comments ASAP
Engage with people you follow
Figure out the best times to post
Tag brands
Post realistic "everyday" photos
Appeal to your audience
Avoid posting excessively
Run a giveaway
Collaborate with other creators
What are your go-to tips on increasing Instagram engagement? Will you be trying any of these Instagram growth methods out? Let me know on Twitter or Instagram!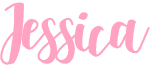 ---