Wondering if Amazon clothing is good and actually worth shopping?
I do a lot of shopping on Amazon, and I've been shopping for clothes on Amazon for about 4 years now.
There are always great clothing deals on Amazon Fashion, and the 2-day shipping as an Amazon Prime member is pretty sweet!
P.S. If you're not a Prime member yet, you can get a free 30-day trial of Amazon Prime.
It gets you free same-day, 1-day, or 2-day shipping in various cities across Canada, plus all kinds of other free perks like Prime Video (with plenty of shows and movies).
Being a member also gives you access to Amazon Prime Day, a 2-day annual event where you can get all kinds of amazing deals!
Here are my thoughts on whether Amazon clothing is actually good, as well as my tips on finding cute clothes to shop on Amazon Fashion!
Be sure to also follow me on Instagram and TikTok – I share a lot more content on those platforms that don't make it to the blog!
More things to shop on Amazon Canada
If you're looking for more cool pieces to shop on Amazon Canada, you might enjoy these posts:
---
Is Amazon clothing good?
---
Amazon clothing brands
There are literally hundreds of thousands of clothes on Amazon, from all kinds of different brands.
Many of these are AliExpress or SheIn-type brands from China that sell trendy and extremely inexpensive clothing, and they pretty much exclusively exist on Amazon.
Since these clothes are so inexpensive, they're not made well, and they're not made to last.
There are plenty of high-quality brands on Amazon Fashion that are well-known or well-made, so yes, you can find good clothing on Amazon!
You can find reputable brands like Levi's and Guess on Amazon Fashion, and yes, they are authentic.
It's actually against Amazon's policies to sell counterfeit or fake items!
Amazon also has their own in-house clothing brands, and many small businesses sell their pieces on Amazon Fashion.
Amazon clothing quality
Like I said earlier, there are so many different brands on Amazon, so quality will differ between brands.
To get the best quality clothing, shop from the more reputable brands on Amazon Fashion!
Looking at the materials of each piece of clothing also helps, and you can google each specific material to learn more about it.
---
How to find cute clothes on Amazon Canada
---
1. Choose Amazon.ca as the seller
Shopping for clothes and fashion pieces on Amazon Canada can definitely be overwhelming.
However, my biggest tip is this: choose the Prime delivery option and the "Amazon.ca" seller option.
This way, you'll pretty much always find the higher quality brands when shopping for clothes on Amazon Canada.
By choosing these settings, you're getting your orders shipped directly and reliably from Amazon Canada.
If you're worried about counterfeit stuff, buying directly from Amazon.ca will ensure that it's coming straight from Amazon's warehouses and it's legit.
There are a lot of AliExpress-type fashion brands on Amazon Canada that offer cheap clothing, but I prefer to buy higher quality pieces that will last a long time.
By filtering your search this way on Amazon, you'll find a lot of popular clothing brands you already know and love, including ASTR the Label and For Love & Lemons!
Also, if you're shopping as a Prime member, you get your clothes in 2 days or less, and you get free returns (if the item is labelled as Prime).
If you're not a Prime member yet, you can get a free 30-day trial of Amazon Prime!
---
2. Read the reviews
When in doubt, read the reviews!
Even if not in doubt, read them anyways.
You can get an idea of the sizing, fit, and actual colours from people's reviews, especially if they include photos of them wearing the clothing.
Especially if you're shopping from the AliExpress-type brands, the clothes can look completely from the clothes you think you ordered.
I'm the type of person who thinks for a long time before purchasing something, so I'm pretty much always reading reviews of anything and everything.
If there are no reviews of a certain piece of clothing, you can usually look the item up (or do a reverse Google Image search) to find reviews on other websites, or even see photos of other people wearing the item.
Another plus of doing this: you might find a better deal on the same piece of clothing on another website!
---
3. Be specific in your searches
Of course it'll be nearly impossible to find anything cute if you're just typing in "dress" or "hat" into the search bar.
Instead, be more specific and look up something like "sweetheart dress" or "midi dress", then filter the search using my first point to find the good quality brands!
---
4. Find brands you like on Amazon Fashion
If you find a certain brand that you like on Amazon Fashion, look it up every time you do some shopping on Amazon!
I personally love ASTR the Label and The Drop, so I always peep out their selections when I do some clothing shopping on Amazon.
There's a lot of clothing to sift through on Amazon, so directly searching for the brands you already like makes it a lot easier.
I've got a blog post all about the best women's clothing brands on Amazon Canada if you're interested!
---
5. Check brands on Shopbop
Fun fact: Amazon actually owns Shopbop!
You can peep out the selection on Shopbop, then see what's available from each brand on Amazon Canada and take advantage of the 2-day shipping.
They don't have all the same brands, but you'll find quite a few of the same ones on Amazon.
---
6. Check out Amazon storefronts from influencers
Like a certain influencer's style?
Peep out their Amazon storefront to see what clothing and products they recommend! *wink wink nudge nudge here is mine*
Instead of going through dozens of pages on Amazon finding the best clothes the shop, influencers will already do the work for you.
We do get a small commission from any purchases you make through our storefronts, but it comes at no cost to you!
---
These were some of my tips for finding cute clothes to shop on Amazon Canada!
If you love shopping on Amazon, definitely keep an eye out for the annual Amazon Prime Day Sale and Prime Big Deal Days sale so you can snag all the best deals!
You can also find more of my fave products and items on my wishlist in my Amazon Shop!
Have you shopped for clothes on Amazon.ca before? What are some of your tips and tricks for finding cute pieces? Let me know on Twitter or Instagram!
Don't forget to also sign up for a free 30-day trial of Amazon Prime if you're not already a member!
More things to shop on Amazon Canada
If you're looking for more cool pieces to shop on Amazon Canada, you might enjoy these posts:
Be sure to keep up with me on Instagram, TikTok, Twitter, Facebook, and Pinterest if you aren't already!
Feel free to subscribe to my weekly newsletter to get my blog posts delivered straight to your inbox.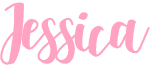 ---
Like this post? Pin it for later!