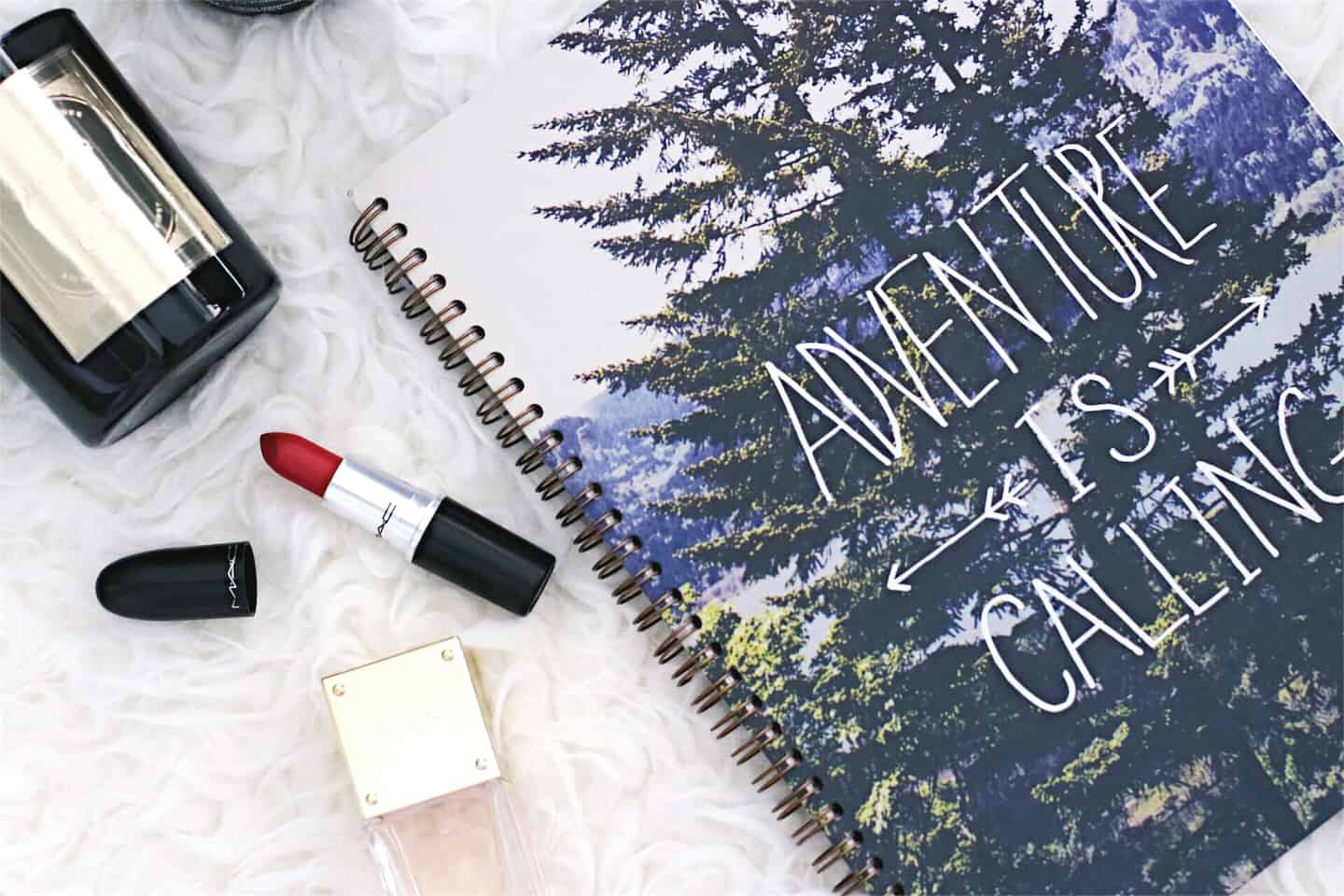 I'm constantly finding ways to organize and declutter things in my life.
From my daily schedule, to my weekly meals, to my outfit for that event next week, I have to plan everything, and I'm an absolute mess if I don't.
It's so important to stay organized in order to maintain balance in your life.
Here are some simple and easy ways to organize and declutter your life!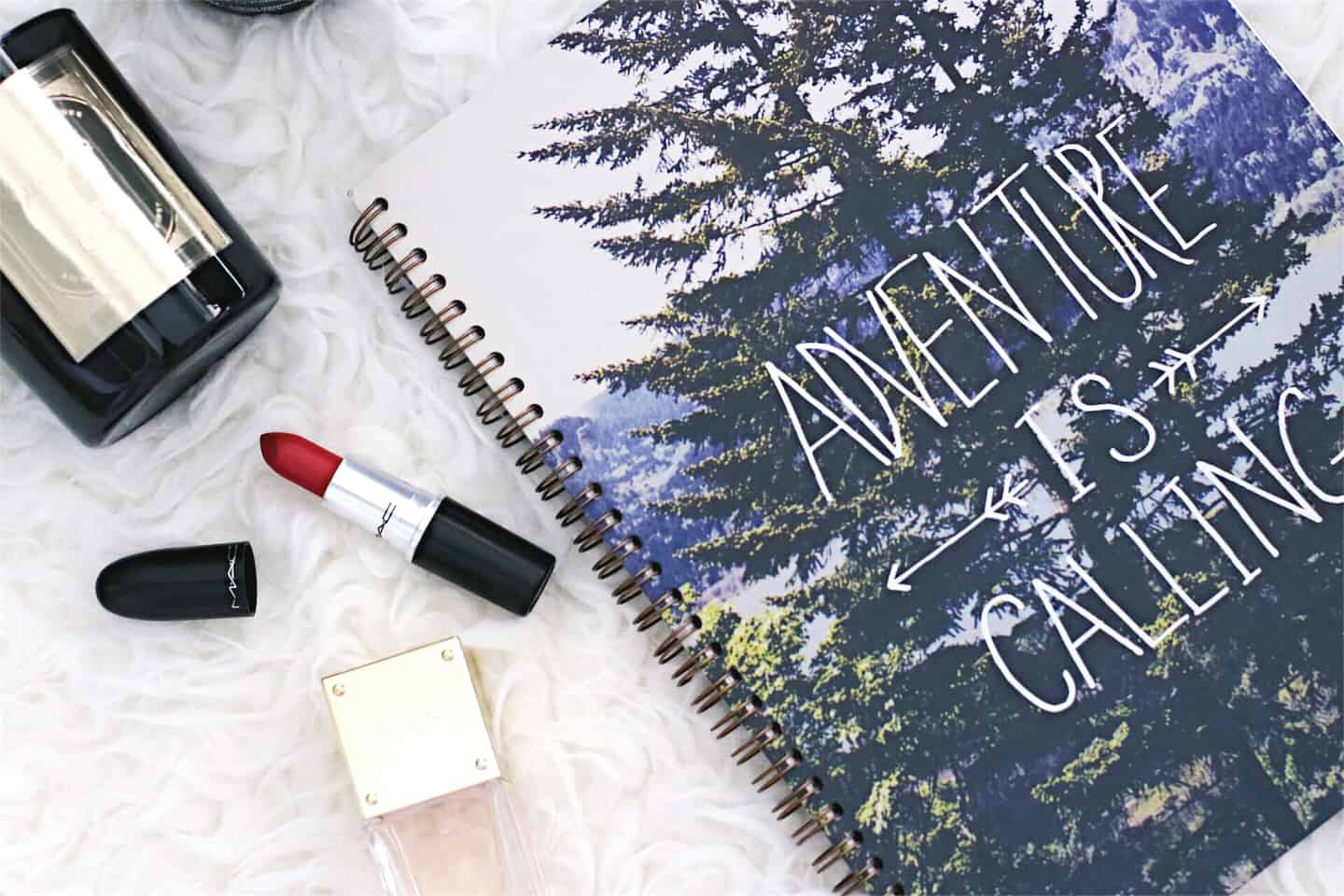 ---
1. Use an agenda/planner
Trust me – you need a physical agenda or planner.
Not too long ago, I was one of those people who made fun of people who used physical planners.
Why keep your entire life schedule in something you have to always carry around with you and have to worry about if you lose?
The joke was on me.
Having a planner really helps you stay organized and on top of things!
When I was using my iCloud Calendar, things didn't always sync properly and I'd be constantly double-booking myself or forgetting about appointments.
---
2. Set monthly goals and actually follow up with them
Every month I set certain goals for myself.
This includes personal goals, business goals, and all the in-between.
If I don't reach a certain goal by the end of the month, I try to determine what I did wrong and what I could do better for the next month.
You need to know what you're reaching for to help you plan and strategize how you're going to get there!
---
3. Use the Reminders app from Apple
Honestly, I can't remember what life was like before I started using the Apple Reminders app.
I constantly add things to and check things off of my to-do and work lists throughout the day, every single day.
I probably check this app more than I check Instagram (which is a heck of a lot).
I'm not sure about any equivalent apps for non-iPhone users, but I'm sure y'all have some out there.
---
4. Delete and archive old social media posts
Maybe you don't want those embarrassing old photos on Facebook anymore.
Or those weird tweets you wrote back in high school.
Spend some time deleting and archiving your old social media posts – it's one of the most important ways to declutter your life!
I have a blog post all about how to clean up your social media accounts.
---
5. Unfollow accounts that make you unhappy
Your mental health is more important than looking at pretty pictures or keeping anyone's ego satisfied.
Unfollow any accounts that make you feel bad, and mute people you simply just can't unfollow.
At the end of the day, you're the one who has to look at your Instagram or Twitter feed, so make it a positive one for yourself.
If you need more tips on making online more positive for you, I've got a blog post all about how to combat negativity on the internet!
---
6. Keep a note on your phone with Instagram hashtags ready to go
This is more of a tip for you Instagrammers, but doing this has saved me so much time and stress.
I have sets of hashtags for various types of Instagram posts (lifestyle, food, fashion, etc.) along with relevant accounts to tag.
It makes life so much easier when you can simply copy and paste without having to remember all 30 hashtags you regularly use.
If you don't know what hashtags to use, I have a list of some of the best Instagram hashtags.
---
7. Check your emails multiple times throughout the day
You should be checking your emails throughout the day, especially if you're in school or working online.
You don't have to check every hour, but at least try to check a few times a day.
Professionalism and responding to people in a timely manner is super important!
Plus, it's very satisfying to have an empty inbox (I don't understand people who have 50,000 unread emails in their inbox).
---
8. Don't buy more groceries than you can eat
I've actually been doing a pretty good job over the last few months of not having to throw out leftovers or expired food.
I try to only buy the amount of groceries I know I can finish before they expire, and I freeze things if I'm unable to finish them by the expiry date.
It doesn't make me feel good when I have to throw out food, so this is a necessity in my everyday life.
---
9. Go through your random stacks of paper
Got a random, jumbled mess of papers sitting on top of your counter?
Spend some time going through it and recycling anything you don't need and organizing what you do need.
Expired coupons, maybe something you don't need.
Old business receipts, definitely should keep.
One of the most important ways to declutter your home!
---
10. Follow a regular cleaning schedule
Growing up, I had "chore days" where I had to do everything from vacuuming to folding laundry to doing the dishes.
Since I'm much older now, I rarely ever have the time to dedicate an entire day to cleaning.
I try to do a little bit of cleaning here and there everyday to make things easier.
Vacuum today, clean the bathroom tomorrow, wipe all the counters the next day.
It's definitely less overwhelming if you clean on a regular basis!
---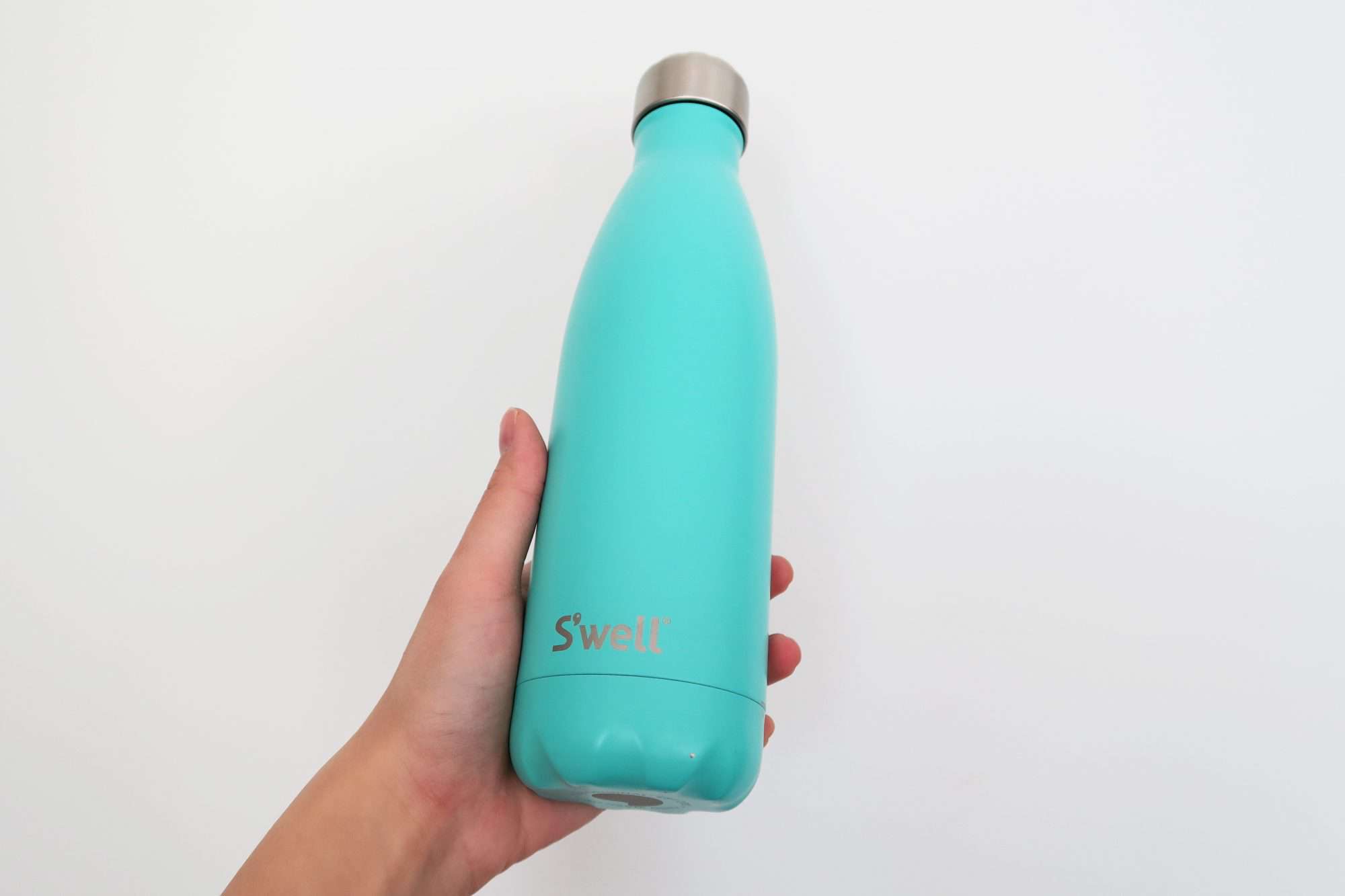 11. Drink lots and lots of water
It's harder to focus when you're dehydrated, and a green tea latte from Starbucks isn't going to do it for ya.
I carry my S'well bottle around so that I always have water with me.
I even got myself a mini one so I could throw it into my smaller purses.
---
12. Have a proper sleep schedule
I'm completely a morning person and I love waking up early to get things done, but I can't function if I don't have a proper night's sleep.
It's hard for anyone to get things done if they're exhausted!
A standard 7 to 8 hours usually does it for me.
Having a regular sleep schedule that you follow on a daily basis will help you to stay organized.
---
13. Toss out old makeup
Own way too many lipsticks from 5 years ago? Same, girl.
Go through your makeup collection and throw out anything that's really old.
If you have any makeup you've never touched, donate them to a women's shelter!
---
14. Donate clothes you no longer wear
Declutter your closet and get rid of anything you haven't touched in over a year.
Don't throw them into the garbage though, unless they're damaged beyond repair!
Let's try to keep textiles away from landfills as long as we can and try to be more sustainable, shall we?
If you need the extra cash, sell your clothes on somewhere like Poshmark.
Otherwise, drop off your clothing donations at a women's shelter or any other charities that may need them!
---
15. Plan out your outfits ahead of time
Back when I was in high school, I used to have a note on my phone called "OOTDs" where I planned every single outfit for the entire school year.
I did change and move things around throughout the year, but it made things so much easier.
I'm trying to get back into the habit of doing this, as Adam always reminds me that I take forever to get ready.
---
These are just some ways to declutter and organize your life!
Do you do any of these methods to stay organized? What are some other ways to organize and declutter your life? I'd love to know in the comments!
P.S. if you liked this post, you might like this post on simple ways to clean up your social media accounts, or any of my other wellness posts.
Be sure to keep up with me on Instagram, Facebook, Twitter, and Pinterest if you aren't already!

---