Struggling with figuring out how to stay productive during the winter?
No doubt about it, winter is the worst season of all.
The best part about winter is the holidays, but a few weeks ain't nothing when we pretty much have this darn weather for more than half the year.
It's tough to stay motivated when the weather is so dreary, and I've definitely been struggling this month.
While I've slipped a bit with my goals and productivity, I have been able to stay on track for the most part.
Here's how to stay productive during the winter months, in case you're struggling as well!
---
1. Wake up earlier
I don't know about you guys, but my productivity completely flies out the window once the sun goes down at 5 PM.
Waking up earlier makes the short days just a little bit longer, and you can get a little more done.
At my peak fitness level a couple years ago (lol), I was waking up and going to the gym every single day at 5 AM.
Nowadays, my mornings begin at 7 AM, but it definitely beats sleeping in and getting less done.
I also have a blog post all about how to become a morning person if you're struggling with it.
---
2. Find something to do during your commute
Commuting sucks, and commuting during the winter makes it 100 times worse.
Find something enjoyable to do during your commute so it isn't so miserable.
Download a bunch of podcasts that interest you (Canadian True Crime, anyone?) or bring along an exciting book.
Staring into space or sleeping for however long your commute is ain't fun.
If you make your commute more pleasant, it won't be so difficult!
Maybe you'll even start looking forward to it each day.
---
3. Set monthly goals
Set monthly goals, make a game plan for them, and keep track of them throughout the month.
It's already hard enough to stay focused during the winter blues, and forcing yourself to create and stick to goals will help you maintain your productivity.
Just concentrate on what you want to get done and make it happen!
---
4. Have a to-do list
Write down every single task and errand you have to do on a to-do list.
It can be in your planner, in your Notes app, wherever.
As long as it's written down somewhere that you can check it off, it will make it much easier for you to keep track of what you have to get done and remind you to do it.
If you just keep your to-do list in your head, chances are you'll probably forget it all, so make it easier for yourself.
---
5. Get outside and do something
I know it's tempting to just stay inside in the warmth and watch Netflix, but hibernating on the couch every time you're not at school or work is going to affect your mood and make you feel sluggish.
On days where the weather is tolerable, go out to dinner with your friends or do a fun activity like visiting the Toronto Light Festival.
Bonus points if you get out on a sunny day.
If you work from home, get out and go work at a local coffee shop.
By making yourself go out and do something besides lying around, you'll feel a lot happier, and your mood makes a huge difference on your productivity.
---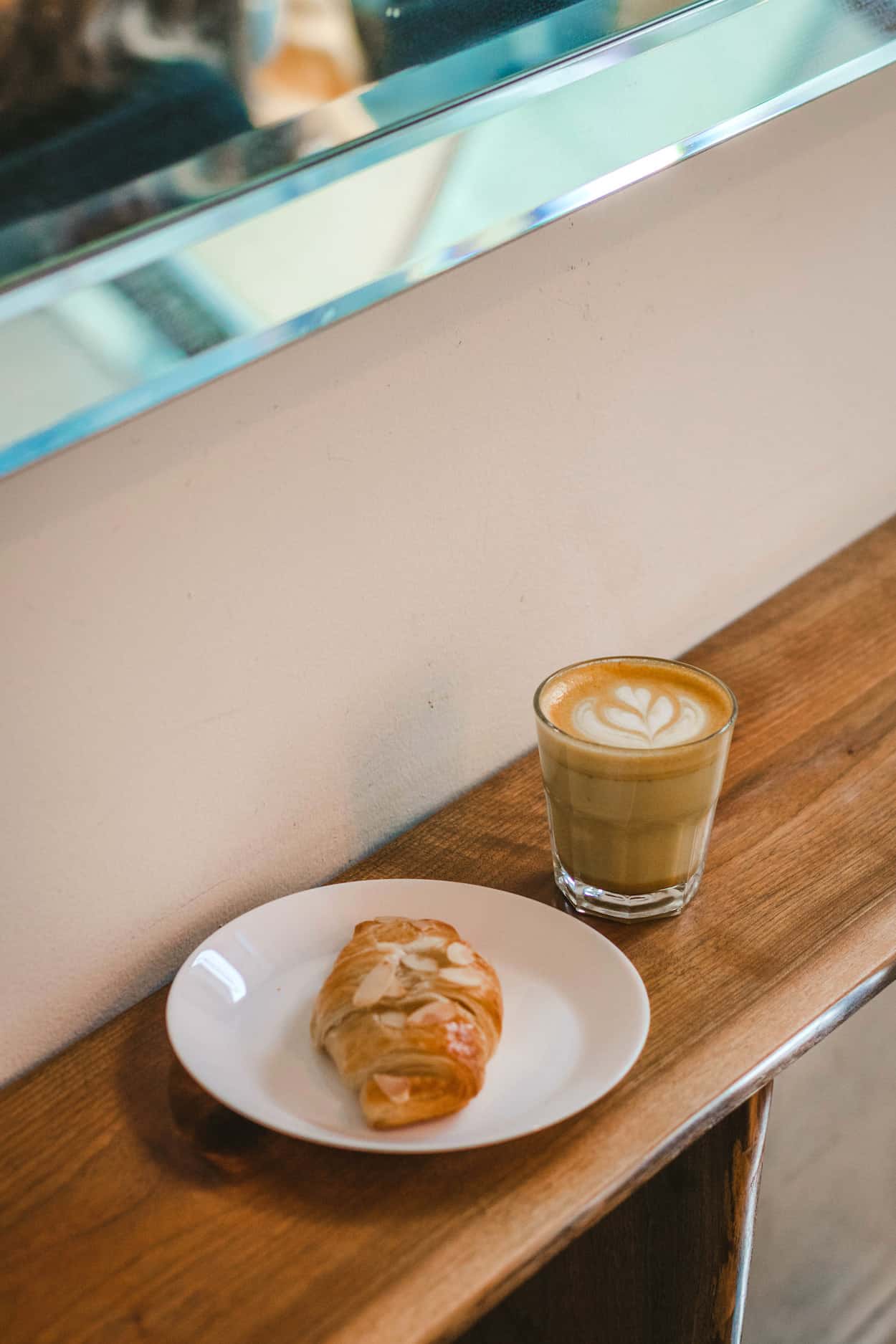 6. Drink lots of coffee
I can live without coffee during the warmer months, but it is a necessity during the bleak winter months.
I usually have at least a cup a day and it keeps me awake and alive.
The fact that it keeps you warm is also a plus.
If you need that extra kick, bulletproof coffee is pretty dang awesome for boosting your energy – it's a mix of coffee, butter, and coconut oil.
If you're not a coffee person, just drink lots of caffeinated teas!
---
7. Make time for self-care
Take time to actually do something relaxing for yourself.
I don't mean spending the weekend watching Netflix or mindlessly scrolling through Instagram.
I mean soaking in a nice bubble bath, putting on a face mask, or even cooking up a delicious meal you're craving.
Making time for self-care activities will help to relax you so your mind can stay focused.
---
How to stay productive during the winter:
Wake up earlier
Find something to do during your commute
Set monthly goals
Have a to-do list
Get outside and do something
Drink lots of coffee
Make time for self-care
It's tough trying to stay productive during the winter months, but we all gotta keep on moving and doing our best.
What are your best tips on staying productive during the winter? How do you get over the winter blues? I'd love to know in the comments!
P.S. if you liked this post, you might like this post on ways to combat negativity online, or any of my other posts on career and finance tips.
Be sure to keep up with me on Instagram, Facebook, Twitter, and Pinterest if you aren't already!

---