Thank you to LG Canada for sponsoring this post on my review of the new 2021 LG gram 16" laptop. As always, all opinions are my own.
As a full-time creative, I'm always on the go, and I take my laptop everywhere with me. I love being able to work from anywhere with my job, and I'm always looking to make things more efficient.
I've been testing out the new 2021 LG gram 16" laptop, and I've been digging how ultra-light it is! It weighs in at under 3 pounds, so it's super lightweight and easy to carry around. In fact, it holds the Guinness Book of World Records for the world's lightest 16" and 17" laptop. It's so nice to not have to lug around a heavy laptop everywhere.
The battery life on the LG gram is also incredibly long, and it can last up to 22 hours – I can work from anywhere, even without any outlets around! So much more efficient than hunting for free seats near outlets or looking for cafés with outlets when I'm out and about.
I also love the widescreen 16:10 aspect ratio, which gives a more immersive experience, and allows me to see so much more on-screen. The graphics on-screen are also super vivid – it's nice to see the colours in my photos looking exactly how I envisioned them looking!
Those are just a few awesome things about the new 2021 LG gram, and I'll go into more specifics about the laptop below.
Here's my detailed review of the LG gram 16" laptop, as well as my tips on how to work from home more effectively and productively!
---
Details of the 2021 LG gram 16" laptop
The LG gram 16" laptop is newly engineered to actually increase productivity with its 16:10 professional display, enhanced design, and powerful processors.
The super lightweight body also makes it easy to get your work done from anywhere, whether you're at home, on the subway, or at your favourite local coffee shop!
Tech specs
Here are some of the tech specs of the 2021 LG gram 16" laptop:
Aspect ratio: 16:10
Weight: 2.62 lbs
Size: 355.9 x 243.4 x 16.8mm (14.01 x 9.58 x 0.66 inches)
Battery: 80Wh (up to 22 hours)
CPU: I7 and i5 11th Gen Intel® Core™ Processor and certified on the Intel Evo Platform
GPU: Intel® Iris® Xe Graphics Intel® UHD Graphics
Memory: 8/16GB (LPDDR4x)
The LG gram lineup
Material
The entire LG gram lineup is made from magnesium alloy, which is actually one of the strongest and lightest metals, and it's also used in aircraft! It is also certified MIL-STD-810G, the military standard of durability and reliability checking off seven factors from shock and dust to high and low temperatures.
So while it may be one of the lightest laptops on the market, it's not at all flimsy.
The magnesium alloy helps against potential shattering and breakage, which is a must for my fellow clumsy folks.
Design
The new LG gram lineup also has enlarged trackpads and keyboards, so it's a lot easier to be more productive with greater ease and control!
This is super helpful for anyone who does a lot of typing or anyone who prefers using the trackpad over a mouse.
The LG gram 16" comes in both Quartz Silver or Obsidian Black, and the design is super sleek and minimalist.
It also has a backlit keyboard for those late nights of working (or searching up a new show to watch!)
Other cool details
If you're an Alexa user, you'll also love the fact that all LG gram laptops come with Alexa capabilities. Alexa, close all programs on my LG gram!
You can learn more about and shop the LG gram on LG Canada's website.
---
Tips for working from home
Love it or hate it, working from home is going to continue being the norm for a lot of people.
As someone who runs their own business, I've been working from home for a long time, but I usually worked at different cafés and co-working spots around the city.
Last year I totally had to adapt to working completely from home, and I figured out my own way to keep myself productive!
Here are some work from home tips to help you work from home more effectively and productively.
1. Have a consistent schedule
Being stuck at home all of last year, I needed a consistent schedule to keep myself from going bonkers.
I don't stick to a strict schedule, but I typically work from 9 AM to 9 PM with long lunch and dinner breaks.
Having set work hours keeps me in work mode, and it also makes me look forward to my self-care time once I'm "off work".
2. Meal prep your meals ahead of time
As the sole cook of the household, it can be a lot of pressure for me to drop everything I'm doing to prepare lunch or dinner. Especially when I'm in my zone of productivity!
My main "hack" is cooking enough of whatever I'm making for two meals, that way Adam and I can have it as leftovers the next day and we can just microwave it.
3. Create a designated work space
As tiny Toronto condo dwellers, there isn't much space for both Adam and I to have desks.
I've always worked from bed or on the couch, but it's very easy for me to get distracted and uncomfortable.
I created a makeshift desk setup on our kitchen island last year, and it's really helped with keeping me in "work mode".
With my workspace being in the kitchen, it's also easier for me to swerve around my LG gram and look up recipes or watch shows while cooking!
4. Get your chores done on the weekends
Is there anyone out there who actually likes cleaning? We sure don't, but we get it done every weekend anyways.
A cluttered space leads to a cluttered mind – or at least in my head, anyway. I simply can't be productive when my space is messy and chaotic, so weekends are reserved for cleaning.
It's always nice to start off a new week completely refreshed – it's like spring cleaning, but every week!
5. Work from somewhere outside of home
Changing up your scenery can help a lot with making you more productive and inspired.
I don't know if it's being around other people who are productive, or if it's just the mindset of "I came here to work, so I must work", but I always feel a lot more productive when I'm working at a local café than from home.
Even if it's working at your neighbourhood park, it's so nice to just get outside of the house and work from somewhere different.
This is why I adore the LG gram so much – it's ultra-lightweight and easy to carry around with me around the city, and the super long battery life means I don't need to be around any outlets all day long!
---
From working at local Toronto coffee shops to watching shows while I'm cooking dinner, the LG gram helps to make my days so much more efficient and productive.
The top 3 things I love about the 2021 LG gram 16" laptop are:
How ultra-lightweight the laptop is
The up-to-22-hours long battery life
The vivid and beautiful screen display
The LG gram is an amazing laptop for anyone who's always on-the-go, and I'm sure you'll love it just as much as I do.
You can learn more about and shop the LG gram on LG.ca/laptops.
What do you think of the new 2021 LG Gram lineup? Let me know on Twitter or Instagram!
Be sure to keep up with me on Instagram, TikTok, Twitter, Facebook, and Pinterest if you aren't already!
Feel free to subscribe to my weekly newsletter to get my blog posts delivered straight to your inbox.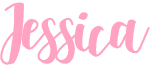 ---
Like this post? Pin it for later!
---