So why the heck does everyone want to be Instagram famous?
The desire to be popular or "famous" on social media has pretty much always been a thing.
With MySpace, it was having as many friends as possible.
With Tumblr, it was having everyone reblog the heck out of your amateur DSLR photos.
And with Twitter, it was being so hilarious or relatable that people couldn't help but retweet everything you posted.
The fact that people want to start YouTube channels, blogs, or Instagram accounts and become famous isn't something new.
Let me start off by saying that it's amazing that today people are able to have their own platforms to create content, share their lives, and monetize it.
This is a new career path that didn't even exist 10 years ago.
---
The problem with this whole Instagram fame thing
My disappointment lies in the fact that people start doing this stuff for the sole purpose of becoming famous or making "easy" money, rather than doing it because they enjoy it and care about their audience.
It's these people that give the blogging community a bad rep, by doing things like buying followers or doing follow/unfollow just to appear "famous" and fast-track their way to opportunities they didn't actually work for.
I get asked at least once a week to meet for coffee or brunch, chat on the phone, or even just DM by people who want to know how I got into this business and how they can do it themselves.
I know some people are genuinely asking because it's a passion of theirs as well, but I do get the sense from others that it's for the wrong reasons.
---
But there are some positives
Sure, being a content creator is a real job like any other creative position.
I was pretty much doing the same thing at my previous full-time gig as a social media manager.
It's something that people aspire to do nowadays, and that's wonderful.
New jobs have been created thanks to this awesome internet world.
You can literally learn everything about creating a blog/YouTube/Instagram on Google and start doing it right this second.
You can start posting pretty OOTDs right now and write "fashion blogger" in your bio.
Literally anyone can do it.
Like I said, there's nothing wrong with people wanting to be content creators or influencers (a lot of creators hate this word).
It's just frustrating when people only do it for the "free" stuff or the "easy" money.
---
Follow your passions, y'all
I started blogging because I wanted a creative outlet outside of my freelance and school work.
At that time I didn't even know it was possible for little noobs like me to ever monetize it, and to this day it's my passion that drives me to continue doing what I do.
It gives me so much joy to connect with you guys.
I also want to say that I do not think I am "Instagram famous" at all – I've just worked extremely hard to turn my little blog/social media into a business.
---
Would love to hear your thoughts – why do you guys think everyone wants to be Instagram famous? Do you disagree? Let me know on Twitter or Instagram!
Be sure to keep up with me on Instagram, TikTok, Twitter, Facebook, and Pinterest if you aren't already!
Feel free to subscribe to my weekly newsletter to get my blog posts delivered straight to your inbox.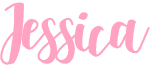 ---
Like this post? Pin it for later!