Getting those cute OOTD shots ain't easy when it's any colder than 0 degrees, but there are plenty of cute and Instagrammable indoor Toronto photo spots you can go to during the winter.
Sometimes you just gotta do it to stay alive on the 'Gram, but you don't need to freeze your booty off for it.
Today I'm sharing with y'all a bunch of my fave indoor Instagrammable Toronto spots to shoot photos (that are indoors!) when it's cold as heck outside.
Or, if you're reading this during the summer, maybe you're looking for indoor Toronto places with air conditioning so you don't have to sweat your booty off.
No matter what season you're reading this in, you'll be able to enjoy the comforts of heating or AC.
Also note that not all of these photos were taken during the winter, although I assure you that your booty will be nice and toasty as you're cozying up indoors with a latte in hand.
Anyway, here are some Instagrammable indoor places in Toronto you can take photos at!
Be sure to also follow me on Instagram and TikTok – I share a lot more content on those platforms that don't make it to the blog!
---
2. The Commoner
The Commoner is another gorgeous restaurant that you can get several cute Instagram photos out of, with some pretty darn great food.
I love the fall-inspired colours with the interior, and when the sun hits, the lighting is incredible.
LOCATION: 2067 Dundas St. West | Website
---
3. Rustle & Still
Rustle & Still is another adorable spot with tons of greenery and wood elements.
It's a Vietnamese café with an Asian-inspired menu, and their Vietnamese coffee is amazeballs.
If you're feeling hungry, grab one of their banh mi sandwiches!
LOCATION: 605 Bloor St. West | Website
---

The AGO is one of the best winter photoshoot locations during the winter.
If you wear a super basic outfit, you can take photos in a bunch of diff spots with a bunch of diff poses and no one will notice you've posted 10 photos from the same day.
Or, you can just change outfits in the bathrooms (been there, done that).
The AGO is free for everyone on Wednesday nights, and it really doesn't matter if it gets dark at 5 PM because you've got artificial lighting all around ya.
If you're 25 and under, you get a free AGO Pass and can come at anytime of day.
Otherwise, you can just grab tickets to the AGO online!
LOCATION: 317 Dundas St. West, Toronto, ON
---
8. Oretta
Oretta is popularly known as one of the most Instagram-worthy restaurants in Toronto.
The resto itself is cute, but the café has cheaper eats and it's not as intimidating to take photos in.
It's very pink if that's what you're into (I'm into it).
LOCATION: 633 King St. West | Website
---
With the natural lighting all around, pretty much every corner of Wilbur is Instagram-worthy if you want it to be.
They also have some of the best tacos in Toronto.
If you're into Mexican food, check out my post on the best Mexican restaurants in Toronto!
LOCATION: 552 King St. West
---
10. Forget Me Not Café
If you're looking for the most adorable and homey café in the universe (or at least the Toronto-verse), Forget Me Not is it.
The vibes here are very vintage and cute, and they've even got dried roses hanging on the wall.
The Pink Drink also makes for a cute photo opp, especially if you wear a pink or pastel outfit.
Find this cute spot along King West by Portland Street!
LOCATION: 506 Adelaide St. West | Website
---
11. Café Landwer
V cool retro decor and many Insta-worthy corners: my kinda café.
Café Landwer is an Israeli restaurant originally from Germany (and then Israel).
I haven't tried their actual food, but the milkshake was just alright.
Worth coming for all the Instagram photo opps though!
LOCATION: 165 University Ave. | Website
---
12. Brookfield Place
Brookfield is built over a historic building, and the mix of modern and traditional is pretty rad.
It also means you can shoot indoor photos in a place that looks outdoors.
Be savvy about your photo-taking here though, because security will not hesitate to kick you out.
Queen-Richmond Centre West isn't too far away and it's also built over a historic building, so hit up both if you're looking to maximize your Insta potential.
LOCATION: 181 Bay St. | Website
---
13. Kōst
Enjoy a view of the Toronto skyline from 44 storeys high at Kōst Restaurant inside the Bisha Hotel, one of the best boutique hotels in Toronto.
While you won't get to enjoy the rooftop patio (or rooftop pool) during the winter, it's still a super pretty spot to visit during the winter.
LOCATION: 44th Floor, 80 Blue Jays Way | Website
---
14. Hotel X Toronto by Library Hotel Collection
I haven't stayed at the Hotel X in Toronto myself, but I've been here for several events.
The lobby, the Falcon SkyBar, and even the rooms are super Instagrammable.
It's one of the best boutique hotels in Toronto, so it's also perfect for a staycation!
LOCATION: 111 Princes' Blvd, Toronto, ON | Website
---
Stay warm and explore Ripley's Aquarium for some Instagram-worthy shots.
You can be basic and get the iconic silhouette-in-front-of-the-jellyfish shot.
LOCATION: 288 Bremner Blvd, Toronto, ON
---
16. The Rec Room
If vibrant colours and bright lights are your thing, The Rec Room is your place.
The arcade aesthetic also makes for cool pics, and you don't even have to buy or play anything to get your shots.
LOCATION: 255 Bremner Blvd. | Website
---
17. Boxcar Social
Boxcar Social is one of my go-to Instagrammable places to shoot photos in during the winter in Toronto.
The Harbourfront location is my fave, and most people leave you alone when taking photos #bless.
It's filled with natural light and it's rustic chic.
They've got several locations across Toronto as well!
If you're looking for more fun things to do in the area, I've got a blog post all about the best things to do at the Harbourfront.
I've also got a blog post all about the best Harbourfront restaurants!
LOCATION: 235 Queens Quay West | Website
---
18. Balzac's Distillery District
Distillery's Balzac's is the most beautiful Balzac's location I have ever seen, AKA any photo you take here will be inevitably beautiful.
Take note that you're only allowed to take phone photos in here, because you need a photo permit.
If you're looking for more cool spots in the neighbourhood, I've got blog posts on things to do in the Distillery District and the best Distillery District restaurants!
LOCATION: 1 Trinity St. | Website
---
A cute and quirky lil spot in the east end of the city.
They've got Asian-inspired lattes and pastries, like this adorable Maneki Neko cat shortbread.
Their Black Sesame Latte is my fave!
LOCATION: 368 King St E, Toronto, ON
---
20. Rooster Coffee House
Hit up one of Rooster Coffee House's three locations in Toronto for delish coffee and cool decor.
Their Jarvis location features vintage-inspired decor if that's the vibe you're going for (hey that rhymed).
I've also got a TikTok video at their King East location if you're interested in seeing more!
LOCATION: 568 Jarvis St. | Website
---
21. La Cubana
Those tiled green walls are the cutest thing I ever did see.
Grab a summery drink and pretend like it's not freezing cold outside.
They've also got a location somewhere in the west end, but I've found it to be a lot busier than their east end one.
LOCATION: 1030 Gerrard St. East | Website
---
22. Dineen Outpost
I'd visit Dineen every single day if I could, but it's all the way in the east end and it's usually filled with groups of moms or seniors chatting away forever.
When the spot you want to shoot in opens up, ya better make a run for it.
You could arrive right when it opens, but the lighting will be dark and people will hate you if you sit there forever on your laptop.
LOCATION: 1042 Gerrard St. East | Website
---
The Broadview Hotel is another cute spot to get a bunch of Instagram photos all at once.
You can get photos in this little nook, by the bar, and even by all the tables.
Throw on a pretty outfit or two and snap all of the pretty Instagram pics here.
Definitely a boutique hotel worth booking your next staycation at – you can book a stay on Expedia!
LOCATION: 106 Broadview Ave, Toronto, ON
---
24. Restoration Hardware
The Restoration Hardware restaurant inside Yorkdale Mall is an adorable spot filled with greenery.
But, if you're not looking to eat there, the staircase inside the actual store is pretty gorg.
It's filled with huge gold mirrors and pretty lights that make for pretty Instagram shots.
P.S. you're only allowed to take phone photos here – they'll ask you to put your camera away if you pull one out.
LOCATION: 3401 Dufferin St. | Website
---
Ladurée Canada is also inside Yorkdale Mall, and it's got all of the pastel and pretty vibes.
Sit in and order some delicious macarons and afternoon tea, then snap all your cute Instagram photos.
LOCATION: 3401 Dufferin St, Toronto, ON
---
Indoor photography locations in Toronto:
The Commoner
Rustle & Still
Art Gallery of Ontario
Oretta
Wilbur Mexicana
Forget Me Not Café
Café Landwer
Brookfield Place
Kōst
Hotel X Toronto by Library Hotel Collection
Ripley's Aquarium
The Rec Room
Boxcar Social
Balzac's Distillery District
Tandem Coffee
Rooster Coffee House
La Cubana
Dineen Outpost
Broadview Hotel
Restoration Hardware
Ladurée
No one wants to take any photos when it's cold as heck outside.
Spare yourself from freezing for the 'Gram and hit up some of these indoor Toronto spots during the winter for some photos!
There are plenty of great indoor spots to take pictures in Toronto, whether you're interested in Instagram-worthy restaurants or Instagrammable brunch spots.
Have you been to any of these indoor photography locations? Are there any other cool indoor photo spots worth checking out in Toronto? Let me know on Twitter or Instagram!
If you're looking for even more of the best spots in Toronto, here are some other posts you might enjoy:
Be sure to keep up with me on Instagram, TikTok, Twitter, Facebook, and Pinterest if you aren't already!
Feel free to subscribe to my weekly newsletter to get my blog posts delivered straight to your inbox.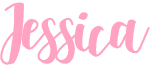 ---