On the hunt for the best tacos to eat in Toronto?
Honestly, I could eat tacos everyday for the rest of my life and never get sick of them.
I grew up only ever eating homemade tacos using Old El Paso products, and my life changed when I tried authentic Mexican tacos for the first time.
While I still enjoy making my basic tacos at home, I definitely love hitting up taco restaurants around Toronto even more!
Toronto is filled with tons of rad Mexican restaurants and taco joints, whether you're looking for budget spots or sit-down places.
These are my picks for the best Toronto places to get delicious and juicy tacos!
Be sure to also follow me on Instagram and TikTok – I share a lot more content on those platforms that don't make it to the blog!
More restaurants in Toronto
If you're looking for more of the best Toronto restaurants to visit, you might enjoy these posts:
---
Best tacos in Toronto
---
You'll find amazing and authentic tacos at Seven Lives, and they serve up probably the best Baja fish tacos in Toronto.
Standing seating is limited, but maybe you can bump elbows with some new taco-loving friends.
Seven Lives is located in Kensington Market, so afterwards you can explore and wander around, and maybe hit up a few vintage shops or cafes.
If you're a big foodie, you might also enjoy this Kensington Market food tour, which takes you to a few food spots in the neighbourhood!
LOCATION: 69 Kensington Ave, Toronto, ON
---
Formerly located near Yonge & Dundas, Tacos 101 is now located in the lively Kensington Market neighbourhood.
I'm obsessed with their Al Pastor and Carnitas Tacos, which are both super delicious!
They share a space with Fruta Libre, which serves Mexican snacks like Mango in a Cup (with Tajin and chamoy).
You'll find fun and colourful murals within the tiny space, and they've even got some neon signs.
LOCATION: 178 Baldwin St, Toronto, ON
---
Wilbur is probably the taco spot I visit the most out of all these restaurants in Toronto, and it's definitely one of my faves.
Their tacos are absolutely wonderful, and they always come with a side of free nachos!
You'll find some unconventional taco options, including their Korean-inspired Bulgogi Taco and their Grilled Avocado Taco.
They've also got an epic, full-fledged salsa bar to fill all your salsa wants and needs.
Seriously – the salsa bar is amazing, and you need to see it in person.
The restaurant itself is also super bright and spacious, and very ~Instagrammable~.
You can find Wilbur in the King West neighbourhood, one of my fave areas for restaurants in Toronto!
LOCATION: 552 King St W, Toronto, ON
---
Frisaca is a casual Queen West spot serving up tacos, enchiladas, and burritos that are made completely from scratch.
You'll find dishes from across Mexico and other Latin American countries, like their Pupusas Mamita (a Salvadoran dish).
Everything from the tortillas to the hot sauces is made in-house, which is pretty awesome!
Find taco options like their Cochinita Pibil (slow braised pork), Pollo Fajitas (marinated chicken breast), and Chicharron (Mexican-style pork rinds).
Their Chorizo Tacos are truly amazing, and probably my fave chorizo tacos in the city.
I adore Frisaca's fun and vibrant space, and I love that they also host live musicians, mariachi bands, DJs, and more at their restaurant!
LOCATION: 592 Queen St W, Toronto, ON
---
Formerly a popup restaurant known as Birria Balam, Fonda Balam serves up some of the best birria tacos in Toronto.
They serve up a lot more than just birria tacos now, including their Taco de Carnitas (pork carnitas) and Taco de Tinga de Pollo (braised chicken).
You'll also find a selection of craft beer and signature cocktails to enjoy alongside your tacos.
And if you're in the mood for a sweet treat, try their unique Helado de Aguacate y Maracuya (avocado and passionfruit sorbet)!
Fonda Balam was co-founded by celebrity chef Matty Matheson alongside his partners Kate Chomyshyn and Julio Guajardo, and they all bonded over their love of authentic Mexican food.
You can find the restaurant at Dundas & Palmerston, just east of Trinity Bellwoods.
The bright and airy restaurant features counter seating centred around the bar, and they've also got heated and covered patio seating.
Fonda Balam actually received Bib Gourmand designation on the 2022 Toronto Michelin Guide, which is really cool!
LOCATION: 802 Dundas St W, Toronto, ON
---
La Carnita's prime locations make it a prime taco spot in Toronto.
They've got a good selection of tacos on the menu, including their Carne Asada, Pork Belly Al Pastor, and Mexican Chorizo.
It's nice that they've got a few vegan tacos as well: choose between the Sweet Potato, Vegan Chorizo, or Mushroom Tostada.
Be sure to try their Mexican Street Corn – it's absolutely incredible, but be prepared to have corn stuck in your teeth.
You'll also find some other delicious and unique appetizers like their buttery Eight Spice Tiger Shrimp and their spicy Scorpion Wings.
If you're in the mood for a drink, they've got an extensive selection of tequila and mezcal, as well as some signature cocktails!
I personally prefer visiting during the daytime because at night they blast the music and keep the restaurant pretty dimly-lit, so it's a lil' difficult to talk to whoever you're with.
They've got 5 locations across the GTA, as well as two restaurants in the UAE!
If you visit their original Entertainment District restaurant, be sure to grab ice cream at their sister business, Sweet Jesus, afterwards.
LOCATION: Various locations
---
You'll find great vibes, great drinks, and even greater tacos at Playa Cabana.
If you're looking for a perfect date night spot or girls' night out restaurant, Playa Cabana is it!
Everything on their menu is inspired by ingredients and culinary traditions from across the diversity of Mexico, and it's all prepared on-site using fresh ingredients.
They offer up soft white corn tortilla tacos and crispy yellow corn tortilla tacos with cheese, so you can opt for whatever you're in the mood for.
You'll find options like their Carnitas, Pescado (choose between grilled or Baja-style fried fish), or Lobster Tacos, all of which are amaze.
Playa Cabana serve up amazing cocktails and Mexican eats at their 5 restaurants across Toronto.
Their Annex restaurant is super cute and cozy and perfect for an intimate date night, while their Old Toronto location is vibrant, fun, and perfect for hanging out with your friends at.
LOCATION: Various locations
---
If you're looking for even more amazing tacos in Toronto, you'll want to visit Campechano.
You'll find tacos like their Barbacoa (braised lamb leg), Campechano (grilled sirloin steak and chorizo), and Chorizo con Papa (chorizo and potatoes).
All of their meats come from ethically-raised animals sourced from local farms and meat shops, which is awesome.
They've also got a few vegetarian and vegan options, including their Rajas (roasted poblanos), Coliflor (cauliflower), and Hongos (mushrooms).
For drinks, you can enjoy their signature cocktails or selection of Mexican beers.
You can find Campechano's two locations by King & Portland and in Little Italy.
Their King & Portland location is a little small, but still very cute, and their Little Italy restaurant is absolutely gorgeous, with plenty of seating.
Campechano received Bib Gourmand status on the 2022 Toronto Michelin Guide as well!
LOCATION: Various locations
---
We all love all-you-can-eat sushi, but did you know Toronto also has all-you-can-eat tacos?
La Chingada offers up AYCE tacos for $29 every Thursday, and you can choose from 12 different taco options on the menu.
And just because they offer AYCE, doesn't mean their food isn't great – their tacos are amaze, and they've even got gluten-free and vegan options on the menu.
They make their own corn tortilla shells using corn imported straight from Mexico, so it's as authentic as it gets.
If you're looking to enjoy a drink, they've got over 80 tequilas and mezcals to choose from.
They also offer up happy hour and other daily specials throughout the week!
LOCATION: 1242 Dundas St W, Toronto, ON
---
Birria Catrina is Toronto's only restaurant specializing in birria (AKA Mexican beef stew), and you absolutely need to pay them a visit.
Their menu is all about birria, with options like their Birria Bowl (beef stew), Birria Ramen (birria consommé with noodles), and Birria Quesadillas.
Of course, they've also got Birria Tacos, which are a must-order when visiting.
Visit their restaurant in Roncesvalles, or stop into their takeout locations in Kensington Market or at Dundas Square!
LOCATION: 131 Roncesvalles Ave, Toronto, ON
---
Best tacos in Toronto:
Seven Lives Tacos Y Mariscos
Tacos 101
Wilbur Mexicana
Frisaca
Fonda Balam
La Carnita
Playa Cabana
Campechano
La Chingada
Birria Catrina
There are tons of great spots to get tacos all around the city, but these are just a few of my top faves in Toronto.
Have you been to any of these taco spots in Toronto? What are the best Toronto spots to grab tacos in your opinion? Let me know on Twitter or Instagram!
More restaurants in Toronto
If you're looking for more of the best Toronto restaurants to visit, you might enjoy these posts:
Be sure to keep up with me on Instagram, TikTok, Twitter, Facebook, and Pinterest if you aren't already!
Feel free to subscribe to my weekly newsletter to get my blog posts delivered straight to your inbox.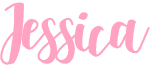 ---
Like this post? Pin it for later!