There's no shortage of amazing ice cream spots in Toronto to satisfy your sweet tooth.
There ain't nothing better than a delicious cone of sweet, sweet ice cream, and there's always room for it no matter how full you are.
If you're looking for the best ice cream places in Toronto, you've come to the right place.
I've also got separate blog posts all about the best Toronto vegan ice cream spots, best Toronto gelato spots, and the best Toronto soft serve ice cream spots!
These are some of the best Toronto ice cream spots to satisfy your sweet cravings, not in any particular order.
Be sure to also follow me on Instagram and TikTok – I share a lot more content on those platforms that don't make it to the blog!
---
Best ice cream spots in Toronto
---
Fugo is another dessert spot that offers Asian-inspired ice creams, and they also offer mini donuts.
Try their vegan Tropical Paradise soft serve, which is a mix of mango and pineapple!
They've also got some amazing hard ice cream options (like the Cookie Monster), as well as adorable mini doughnuts.
LOCATION: 205 Dundas St. West, Toronto, ON
---
You're better off visiting Bang Bang during off times, because the lineups can get pretty long (especially during the summer).
I've tried a bunch of flavours over the years, and the avocado and lychee raspberry flavours are by far my most favourite!
If you're in the mood for a filling treat, grab your ice cream in the Hong Kong egg waffle or a cookie sandwich.
LOCATION: 93 Ossington Ave, Toronto, ON
---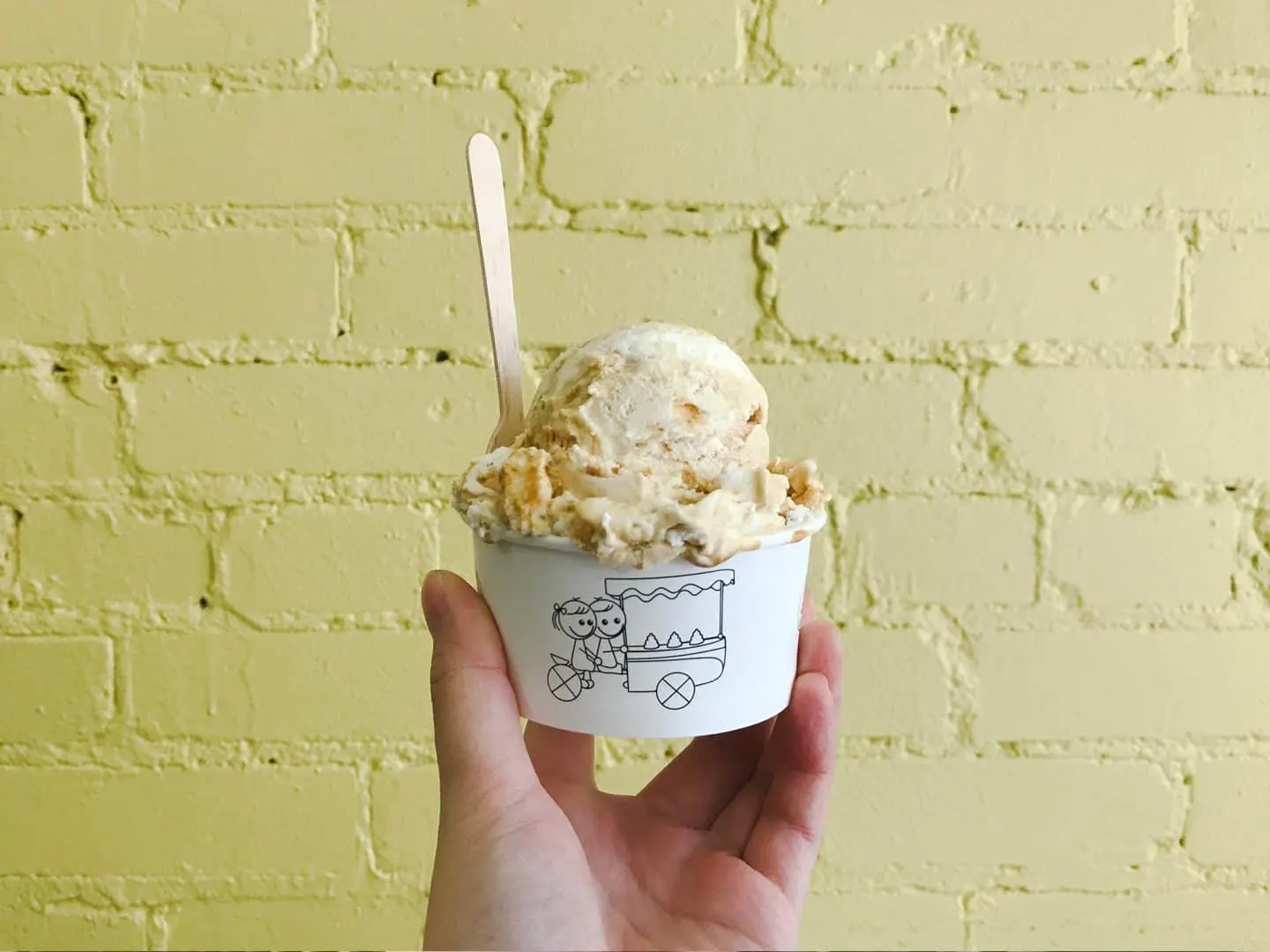 Ed's is a small-batch ice cream shop that serves up some of the best ice cream in Toronto.
Stop by one of their four locations and grab a scoop, or feel free to pick up a whole pint (or two) to take home with ya.
They also serve up amazing gelato, including classic flavours like Espresso or more fun flavours like Red Hot Chile Chocolate or Green Apple.
Their Burnt Marshmallow ice cream flavour is literally heaven on earth.
You can find Ed's Real Scoop in the Beaches, Leslieville, Roncesvalles, and Mimico neighbourhoods.
They've been around for over two decades, and their Beaches location was actually their original spot!
LOCATION: Various locations
---
Enjoy homemade ice creams at Summer's Ice Cream, right in the heart of the swanky Yorkville neighbourhood.
They've been around since the 80's, and their ice cream flavours are v good.
You can even find their ice cream pints at some grocery stores around the GTA.
LOCATION: 101 Yorkville Ave, Toronto, ON
---
Scooped is an ice cream shop by the popular Demetres dessert chain in Toronto, and you can find them in the Distillery District and by CityPlace.
While you may know them for their crepes and waffles, ice cream is the star of the show here.
Try their Lemon Curd Blueberry or their Roasted White Chocolate ice cream!
LOCATION: Various locations
---
Dutch dreams is literally an ice cream shop filled with Dutch dreams.
If you want an epic cone for your Instagram feed, this ice cream spot in Toronto's St. Clair West neighbourhood is the place to visit.
Their pancake and waffle cones are made from recipes that have been passed down for generations, and their ice cream is all Kosher.
LOCATION: 36 Vaughan Rd, Toronto, ON
---
Another fantastic ice cream shop in Toronto is Ice Creamonology, and they make their handcrafted ice cream in-house.
Their shop only opens up during summer, but they have ice cream pints available year-round!
From Almond & Caramel, to Turkish Coffee, to Blueberry & White Chocolate Cheesecake, they've got more than a dozen delicious flavours to choose from.
They're located in the West Queen West Neighbourhood!
LOCATION: 1184 Queen Street West, Toronto, ON
---
This super cute ice cream boutique at King & Portland features a European-esque storefront, a neon sign, and Instagrammable cones.
They have a small menu made up of just a few ice cream flavours made locally by Mapleton's Organic Dairy.
My fave thing about this spot? You can get your scoops in a variety of colourful and flavoured waffle cones: matcha, lavender, red velvet, salted blue corn, or orange creamsicle!
You can also choose from a selection of sundae options, including Cold Brew Affogato and Happy Berry.
LOCATION: 85 Portland St, Toronto, ON
---
Best gelato spots in Toronto
---
Kekou is one of the best and most popular gelato spots in Toronto, and you can find them just south of Yonge & Finch.
Their menu is made up of mostly Asian flavours like Black Sesame and Thai Iced Tea, and the flavours rotate by the seasons!
I pretty much always stick to either the Hong Kong Milk Tea or Vietnamese Coffee flavours, but they have plenty of amazing flavours to choose from.
They've also got plant-based options for my vegan friends out there, like Soursop and Mango.
They've also got Vietnamese Coffee, Thai Iced Tea, and HK Milk Tea if you're in the mood for a drank.
Kekou's OG location was on Queen West, but they're now in North York by Yonge & Finch!
LOCATION: 5359 Yonge St, North York, ON
---
Death in Venice is all about unique gelato flavours, and they produce 52 different flavours that change by the seasons.
Some of their wildest flavours include Grilled Cheese & Sourdough, Pad Thai, and Corn on the Cob.
Don't worry if you're not too experimental, though – they've got "normal" flavours like Turkish Coffee, Nutella & Cookies, and Peanut Butter & Croissant!
Their flavours change daily during the summer, with around 10 to 15 flavours available for scoops.
They've also got vegan and dairy-free gelato options, including Pina Colada and Blueberry Lavender Lemonade.
You can also buy pints to take home with you instead!
LOCATION: 1418 Dundas St. West, Toronto, ON
---
Need a reason to get out of the house every week?
Bar Ape's unique gelato flavours change by the week, which they usually announce on Instagram.
Some of their recent flavours include Ontario Peach and Roasted Green Tea Caramel, and they occasionally have vegan gelato flavours as well.
Enjoy their gelato soft serve-style, or try one of their ice cream bars.
Bar Ape opens from May through October, and they're only open from the late afternoon through late evening.
Their shop is actually more of a takeout window, but there are benches around for you to sit and enjoy your gelato!
It's also cash-only, so be sure to have some on-hand!
LOCATION: 283 Rushton Rd, Toronto, ON
---
Nani's serves up artisan gelato and sorbettos on the daily.
What makes them unique: their flavours are an infusion of Asian, Indian, and Italian flavours!
Enjoy Asian-inspired flavours like Pistachio & Almond Kulfi and Coconut Pandan, or more classic Italian gelato flavours like Espresso.
They produce hundreds of gelato flavours using fresh, locally-sourced ingredients, and they offer a rotating selection of 8-10 different flavours in-store every Monday, which they announce on their Instagram.
They actually started out as a food truck, and now they have stores in the Yorkville neighbourhood and in Mississauga and Markham!
LOCATION: 6 Charles St. East, Toronto, ON
---
Sud Forno is part of the Terroni Group, a family of Italian restaurants and bakeries in Toronto.
They have multiple locations across the city, but their Queen West location is where you'll find their authentic Italian gelato.
They have flavours like Limone and Pistacchio, as well as daily special gelato flavours!
LOCATION: 716 Queen St. West, Toronto, ON
---
Buca offers house-made gelato in unique seasonal flavours at both their King West and Yorkville locations.
In the past they've had summer flavours like Ontario Watermelon & Aperol sorbetto, and winter flavours like Panettone gelato – always super unique and delicious!
Pick up a scoop or grab a pint of gelato to take home with you.
LOCATION: Various locations
---
Get an authentic taste of Southern Italy at this café in Yorkville that also serves up amazing gelato!
They make handcrafted gelato in an old Italian style using organic ingredients, so you're truly getting the real deal here.
They've also got a pretty large menu including both dairy-based and sorbet (which is naturally vegan) flavours, so there's something for everyone.
Be sure to try their Strawberry 7 Cream or their Banana Milk gelato flavours!
LOCATION: 29 Bellair St, Toronto, ON
---
SOMA Chocolatemaker is a small-batch chocolate factory in Toronto, and they've also got gelato during the summer months!
They serve up fan favourites, new flavours, and seasonal flavours that you can choose from, including Chocolate (gelato and sorbet), Lilac, and Rhubarb.
Grab a scoop of their gelato at their King West or Distillery District locations!
LOCATION: Various locations
---
La Paloma is another authentic Italian gelateria, and they've been serving up their homemade gelato since the 60's.
Go with something classic like Chocolate or try more unique flavours like Tiramisu or Dulce de Leche.
They have over 75 different gelato flavours to choose from, with plenty of dairy-free and gluten-free options to choose from!
They've also got gourmet espresso drinks to enjoy alongside your sweet treat.
You can find them in both Toronto and Woodbridge, and their Toronto locations are on St. Clair and inside Yorkdale Mall.
LOCATION: 1357 St. Clair Ave. West, Toronto, ON
---
Eataly is an Italian grocer with locations around the world, and you can find their Toronto store in the chic Yorkville neighbourhood.
You'll find their gelateria inside the store, alongside a few other restaurants.
Their gelato and sorbetto are made in small batches everyday, using local dairy products alongside ingredients sourced directly from Italy.
If you're looking to take something home with you, definitely get Eataly's tiramisu – it's absolutely incredible.
LOCATION: 55 Bloor St. West, Toronto, ON
---
iHalo's ube and charcoal coconut twist soft serve is so good, you'll cry tears of joy.
P.S. don't be freaked out by your next number two if you eat the charcoal flavour.
You can find iHalo Krunch by Trinity Bellwoods Park or by High Park, and their High Park also has bubble tea (made with their ice cream), ice cream cakes, and ice cream pints!
They also give out a free cup or cone of ice cream on your birthday, so that's cool.
LOCATION: Various locations
---
Butter Baker is a French bakery in Toronto, and they've everything from croissants, to cakes, to soft serve!
Their soft serve is actually only available from April through October, and the flavours change up every month.
You'll find all kinds of flavours like strawberry, mango, and guava, which you can have on their own or as a twist with vanilla.
It's all handcrafted using natural ingredients and local Ontario dairy and free-run eggs.
They even make their own freshly-baked vanilla waffle cones, if you're more of a cone than a cup person!
You can find them downtown near Yonge & Dundas or in Markham.
If you're interested in seeing more of Butter Baker, peep out my TikTok video all about it!
LOCATION: 120 Dundas St W, Toronto, ON
---
You might know WVRST for their German sausages and bites, but did you know they also have some of the best soft serve ice cream in Toronto?
Some of their past flavours include Salted Maple Rosemary and Toasted Marshmallow!
You can grab their soft serve at their Union Station or King West locations.
LOCATION: Various locations
---
Taverne Bernhardts is another Toronto restaurant that also has soft serve, and you can find them in the Little Portugal neighbourhood.
Their ice cream comes as a full-on dessert, and they switch up their soft serve flavours every so often.
They've had super unique flavours like Strawberry & Lovage Twist (with olive oil and basil), Creamsicle and Lemon Meringue (with candied sunflower seeds), and Rhubarb Currant Sour Cream (on top of jello)!
LOCATION: 202 Dovercourt Rd, Toronto, ON
---
Roselle is actually more of a bakery and dessert shop, but they've got fantastic soft serve made in-house.
They change up their soft serve flavours every so often, but their earl grey flavour white chocolate pearls and lemon filling is famous and a must for tea lovers!
LOCATION: 362 King St. East, Toronto, ON
---
Milkcow Cafe is a South Korean dessert chain that's all about organic and natural milk soft serve.
Their soft serve is made using local and organic milk, and it's made without preservatives!
You can get their milky soft serve on its own, or choose from one of their specials decked out in all kinds of different toppings.
Find them in Midtown Toronto, just north of Yonge & Eglinton!
If you're looking for even more Korean eats, check out my post on the best Korean restaurants in Toronto.
LOCATION: 2651 Yonge St, Toronto, ON
---
Bunner's is a completely vegan and gluten-free bake shop in Toronto, and they've got delicious soft serve made with oat milk.
Their soft serve flavours switch up every so often, and they've had flavours including Strawberry, Blueberry, Raspberry, Mango, and Cotton Candy.
Find their bake shop right in Kensington Market!
LOCATION: Various locations
---
Nanashake's offerings are also entirely vegan, so you can order anything you want off the menu.
Their ice creams are made exclusively from plant-based ingredients, and they're all about making ice cream ~healthy~ while keeping it delicious.
They actually work with a registered holistic nutritionist to create desserts that are healthy and nutritious!
Try the Banana Bread or Rosey Pistachio flavours!
You can find them in North York near Yonge & Sheppard.
LOCATION: Unit 134, 4750 Yonge St, Toronto, ON
---
Tom's Dairy Freeze is a favourite of local Torontonians during the summer.
Summer just ain't complete without a visit to Tom's for some fresh scoops of ice cream!
Choose between Vanilla or Chocolate soft serve (or get a twist), and get it dipped or add toppings!
Like Bar Ape, it's also a takeout window, and it's actually been running since the 60's.
Their shop is located in Etobicoke, so you'll need to drive or take public transit to get here.
LOCATION: 630 The Queensway, Etobicoke, ON
---
If you're taking a stroll along the Toronto Harbourfront, stop into The Fix for some house-made soft serve ice cream.
Grab the classic Vanilla or Chocolate soft serve ice cream, or try their vegan Peanut Butter or Mango-Pineapple flavours.
Their menu also changes up by the season, so you can peep in every now and then to try their new flavours!
They also serve up hard ice cream from Ontario-based Shaw's Ice Cream, which they use in their decked out ice cream cups.
The Fix is a sister shop to Joe Bird, a Harbourfront restaurant dedicated to all things chicken and beer.
LOCATION: 207 Queens Quay West #150, Toronto, ON
---
Chimneys are a traditional Hungarian treat, and Eva's Original Chimneys sweetens it up with all of the fixings.
You'll definitely want to get your chimney cone with soft serve and toppings, and you can choose between a dairy Vanilla or vegan Vanilla flavour.
The cones are made using only 7 natural and mostly-organic ingredients, and each one is hand-rolled and baked-to-order!
Even their toppings are made from scratch, and they even have vegan options for my plant-based friends.
You can find them downtown in the Annex or in Mississauga.
LOCATION: 454 Bloor St. West, Toronto, ON
---
You've probably already been here, but if you haven't, you seriously need to check Sweet Jesus out.
Although they're probably overrated, they've still got the most Insta-worthy cones.
The Red Rapture is my fave – it has everything red velvet in it and red velvet is my life.
Their Krusty the Kone is probably the most Instagram-worthy though!
LOCATION: Various locations
---
La Diperie is a Montreal-based dessert chain with several locations in the GTA, and it's pretty much heaven on earth for dessert lovers.
Ice cream, ice cream cake, cookies – you name it, they've got it!
They're actually most known for their dipped cones, which is vanilla soft serve dipped in your choice of heavenly Belgian chocolate and toppings.
If you're a chocolate lover, you absolutely need to visit La Diperie.
LOCATION: Various locations
---
Best ice cream spots in Toronto:
Fugo Desserts
Bang Bang Ice Cream & Bakery
Ed's Real Scoop
Summer's Ice Cream
Scooped by Demetres
Dutch Dreams
Ice Creamonology
Happy Sundae
Kekou Gelato
Death in Venice Gelato
Bar Ape Gelato
Nani's Gelato
Sud Forno
Buca
Coco Espresso Bar
SOMA Chocolatemaker
La Paloma
Eataly
iHalo Krunch
Butter Baker
WVRST
Taverne Bernhardts
Roselle Desserts
Milkcow Cafe
Bunner's Bake Shop
Nanashake
Tom's Dairy Freeze
The Fix Ice Cream Bar
Eva's Original Chimneys
Sweet Jesus
La Diperie
These were some of the best ice cream spots to visit in Toronto!
What are some of the best Toronto ice cream places in your opinion? Let me know on Twitter or Instagram!
If you're looking for even more Toronto desserts, you might enjoy these posts: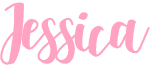 ---