Looking for the best coffee shops in Yorkville to grab delicious brews and pastries?
Bloor-Yorkville is known as the swanky part of Toronto, and it's an absolutely lovely area to explore.
While there are a lot of luxury stores in Yorkville, there are also mid-range stores like Aritzia in the neighbourhood!
It's one of the best shopping destinations in Toronto, and it's also been home to Toronto Fashion Week for the last several years.
Even if you don't plan on doing any luxury shopping, it's still a super nice neighbourhood to explore.
I also love hitting up Eataly for Italian groceries whenever I'm in the area, and there are tons of incredible restaurants in the Yorkville neighbourhood as well.
Here are some of the top Yorkville coffee shops you absolutely must visit in Toronto, whether you're looking for a good cup of joe or a nice spot to catch up with a friend.
If you're in the mood for some exploring, grab a coffee and go on this self-guided audio walking tour to learn more about the history of the Yorkville neighbourhood.
Be sure to also follow me on Instagram and TikTok – I share a lot more content on those platforms that don't make it to the blog!
More things to do in Toronto
If you're looking for more things to do in Toronto, you might enjoy these posts:
---
Best Yorkville coffee shops
---
Goldstruck is actually below ground so it's a little dark inside, but it's still a super cute and cozy café to visit.
They use organic and fairtrade coffee beans, which are all ground fresh to order.
Try their unique Halva Latte or Cayenne Latte, or go for a classic Cappuccino!
They also make their own pastries and cookies in-house, and they even have a small selection of sandwiches and salads on the menu if you're hungry.
LOCATION: 130 Cumberland St, Toronto, ON
---
This relaxed and minimal café near Yorkville serves up delicious espresso and tea drinks alongside pastries and light bites.
If you're looking for a special treat, try one of their drinks in their Drop Series – opt for their Cream Drop, Matcha Drop, or Vanilla Drop Latte.
They're all sweetened with house-made syrups and topped with silky cream sweetened with condensed milk!
You can find Coffee Lunar right on Yonge Street, just north of Yonge & Bloor.
LOCATION: 920 Yonge St #6, Toronto, ON
---
If you haven't heard already, Aritzia now has their own in-house café, and their cafés are just as aesthetically-pleasing as their stores are.
You can find A-OK at a few Aritzia stores in both Canada and the USA, and one of them is their flagship on Bloor Street in Toronto.
They've got classic espresso and tea drinks like their Vanilla Latte or London Fog, as well as more unique seasonal items like their Ca Phe Da (Vietnamese coffee) or Ube Latte (my fave).
They've got quite a few tables inside if you're looking to get some work done, or some cute patio seating out front if you're looking to enjoy a coffee date in the sun!
LOCATION: 50 Bloor St W, Toronto, ON
---
Balzac's is a beloved Toronto coffee chain, brewing up amazing specialty drinks using their own coffee beans.
The Café Canadien is my absolute fave drink here, and I always get it with macadamia nut milk!
They've got tons of location across the GTA, and they've got a location inside the Toronto Reference Library by Bloor-Yonge Station.
Get some work done at one of the shared tables, or do some people watching at one of the bar seats by the windows facing Yonge Street.
LOCATION: 789 Yonge St, Toronto, ON
---
Get an authentic taste of Southern Italy at this café in Yorkville that also serves up some of the best gelato in Toronto.
From Cappuccinos to Macchiatos, they've got all the classic espresso drinks on the menu.
They also make their handcrafted gelato in an old Italian style using organic ingredients, so you're truly getting the real deal here.
Even their pastries (like their cannoli and zeppole) are handmade using organic ingredients!
LOCATION: 21 Bellair St, Toronto, ON
---
ZAZA is by the same people behind Coco Espresso Bar, and they've got several locations across Toronto where they serve up authentic Italian coffee and gelato.
Their beans are hand-roasted in Italy by a 3rd-generation coffee roaster family using traditional artisan methods, and many of their baristas are even from Italy to give the full authentic experience!
You can find their Yorkville locations inside the Yorkville Village food court and on Cumberland Street.
LOCATION: 162 Cumberland St, Toronto, ON
---
Piedmont is a super cool industrial-inspired coffee shop and bakery in the Yorkville neighbourhood.
They've got a large selection of coffee and tea drinks, including classics like their Cappuccinos or specialty ones like their Hojicha Latte.
Pair your coffee with one of their amazing cookies – choose from their Matcha & Cream Cheese or Double Chocolate Cookie!
Don't forget to pick up a loaf of their Shokupan (Japanese milk bread) to take home while you're here.
LOCATION: 66 Isabella St Unit 4, Toronto, ON
---
Located at Davenport and Avenue Road, this cozy Italian-inspired café serves up beans from Vancouver-based JJ Bean Coffee Roasters and specialty teas from Toronto-based Sloane Tea.
If you're feelin' hungry, enjoy one of their freshly-baked pastries or sandwiches.
Their focus is on healthier eats, and they have a number of options for gluten-intolerant folks!
There's also plenty of seating inside the café and out on the patio, perfect for a day at the coffice (coffee shop + office).
LOCATION: 131 Avenue Rd, Toronto, ON
---
If you're looking for a totally unique coffee experience in Yorkville, why not hit up this adorable blue vintage truck?
You can grab some delicious coffee and snag a cute Instagram photo opp while you're at it.
They've also got a coffee truck in the Financial District, as well as an actual café location in Whitby!
LOCATION: 144 Yorkville Ave, Toronto, ON
---
For those of y'all that just can't get enough of your Nespresso machines, hit up the Nespresso Boutique Bar in Yorkville.
You can enjoy Nespresso brews at the café, or shop at the boutique at their huge flagship location.
The decor is airy and modern, and they've even got a wall full of Nespresso pods!
Try something unique like their Dulce de Leche Coffee or Hazelnut Hot Chocolate Coffee, or even grab some delicious bites on their menu.
LOCATION: 159 Cumberland St, Toronto, ON
---
Best Yorkville coffee shops:
Goldstruck Coffee
Coffee Lunar
A-OK Cafe
Balzac's Reference Library
Coco Espresso Bar
ZAZA Espresso Bar
Piedmont Coffee Bar
5 Elements Espresso Bar
Jacked Up Coffee
Nespresso Boutique Bar
These were some of the best cafés and coffee shops to visit in Toronto's Yorkville neighbourhood!
There are plenty of awesome cafés in Yorkville, whether you're looking to get your coffee fix or for somewhere to get some work done.
Of course, cool new spots are always opening up around Toronto, and I'll be regularly updating this list of cafés in Yorkville with any new finds.
Have you visited any of these Yorkville coffee shops? What are some of your favourite cafés in Toronto? Let me know on Twitter or Instagram!
More things to do in Toronto
If you're looking for more things to do in Toronto, you might enjoy these posts:
Be sure to keep up with me on Instagram, TikTok, Twitter, Facebook, and Pinterest if you aren't already!
Feel free to subscribe to my weekly newsletter to get my blog posts delivered straight to your inbox.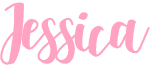 ---
Like this post? Pin it for later!