On the hunt for the best cookie spots in Toronto to get your fix of sweet, sweet cookies?
Toronto is literally a foodie's paradise, and you'll find an endless selection of amazing bakeries and dessert shops to satisfy your cookie cravings.
Whether you're in the mood for a classic chocolate chip or searching for something more unique, here are some of the absolute best spots to grab cookies in Toronto.
Be sure to also follow me on Instagram and TikTok – I share a lot more content on those platforms that don't make it to the blog!
More desserts in Toronto
If you're searching for more great dessert spots in Toronto, you might enjoy these posts:
---
Best cookies in Toronto
---
Prepare to be in heaven as soon as you take a bite into one of Craig's Cookies.
This super popular cookie spot in Toronto offers up over 100 rotating flavours, including delicious options like their Classic Chocolate Chip, Butterscotch Pecan, and Sea Salt Caramel.
They've even got some funky flavour options like their Chili Chocolate and Maple Bacon.
You can find Craig's in Parkdale, Leslieville, the Village, Leaside, and inside Yorkdale Mall.
If you're looking to send some of their amazing cookies as a gift, they also offer shipping across Canada!
LOCATION: Various locations
---
Le Gourmand is most well-known for their famous chocolate chip cookies, which are handcrafted with decadent dark chocolate.
You'll also find some other delicious cookie flavours like their Peanut Butter Cookie and White Chocolate Macadamia Cookie.
Aside from cookies, you'll find more amazing pastries (including their heavenly croissants) and brunch and lunch options.
They've also got coffee and tea, as well as seasonal drinks like their Toasted Marshmallow Latte and Pistachio Coconut Latte.
Le Gourmand has been baking up their delicious, handmade pastries and desserts in Toronto for over 20 years.
You can find their adorable, European-inspired bakery by Spadina & Richmond!
LOCATION: 152 Spadina Ave, Toronto, ON
---
The Night Baker is run by two chemists-turned-bakers who make incredible cookies in all sorts of unique flavours.
If you love Asian flavours, you'll definitely love their Ooh Bae (an ube cheesecake cookie with ube jam), Hot Lava (with gochujang!), or White Rabbit Cookies.
They've also got other heavenly cookie options like their Campfire S'mores, Milk 'n Oreos, and Black Forest (with maraschino cherries!)
You can find The Night Baker both in Little Italy and on the Danforth.
They also offer local delivery within Toronto, and they ship across Canada and the US!
LOCATION: Various locations
---
Courage Cookies was born out of the pandemic, and they make their incredible cookies using an old family recipe.
You'll find a seasonally rotating menu of 30+ flavours, and they even make gluten-free and vegan cookies for my friends with dietary restrictions.
From their epic Coconut & Mascarpone Stuffed Matcha to their decadent Salted Truffle Stuffed Double Dark Chocolate, you can take your pick between a wide variety of unique cookie flavours.
Their shop is located in Little Portugal, but they also have a storefront at Stackt Market, which is a really cool shipping container market in Toronto.
Another really awesome thing about Courage Cookies is that they donate 5% of their revenue each month to different organizations that support those in need, and they've raised over $75,000 to date!
LOCATION: 1561 Dundas St W, Toronto, ON
---
Bakerbots is known for their mouthwatering ice cream sandwiches featuring their house-made ice cream and freshly-baked cookies.
Enjoy delicious cookie flavours like their Ginger Molasses, Captain Peanut, or Birthday.
If you're in the mood for ice cream, sandwich some of their Totaro (ube and coconut) or Burnt Toffee ice cream between your choice of cookies.
You'll also find a selection of other delicious baked goods, like their butter tarts, pies, and cakes.
You can find their chic bakery right by Bloor & Ossington, and fun fact: they're a sister bakery to the wildly popular Bang Bang Ice Cream!
LOCATION: 205 Delaware Ave, Toronto, ON
---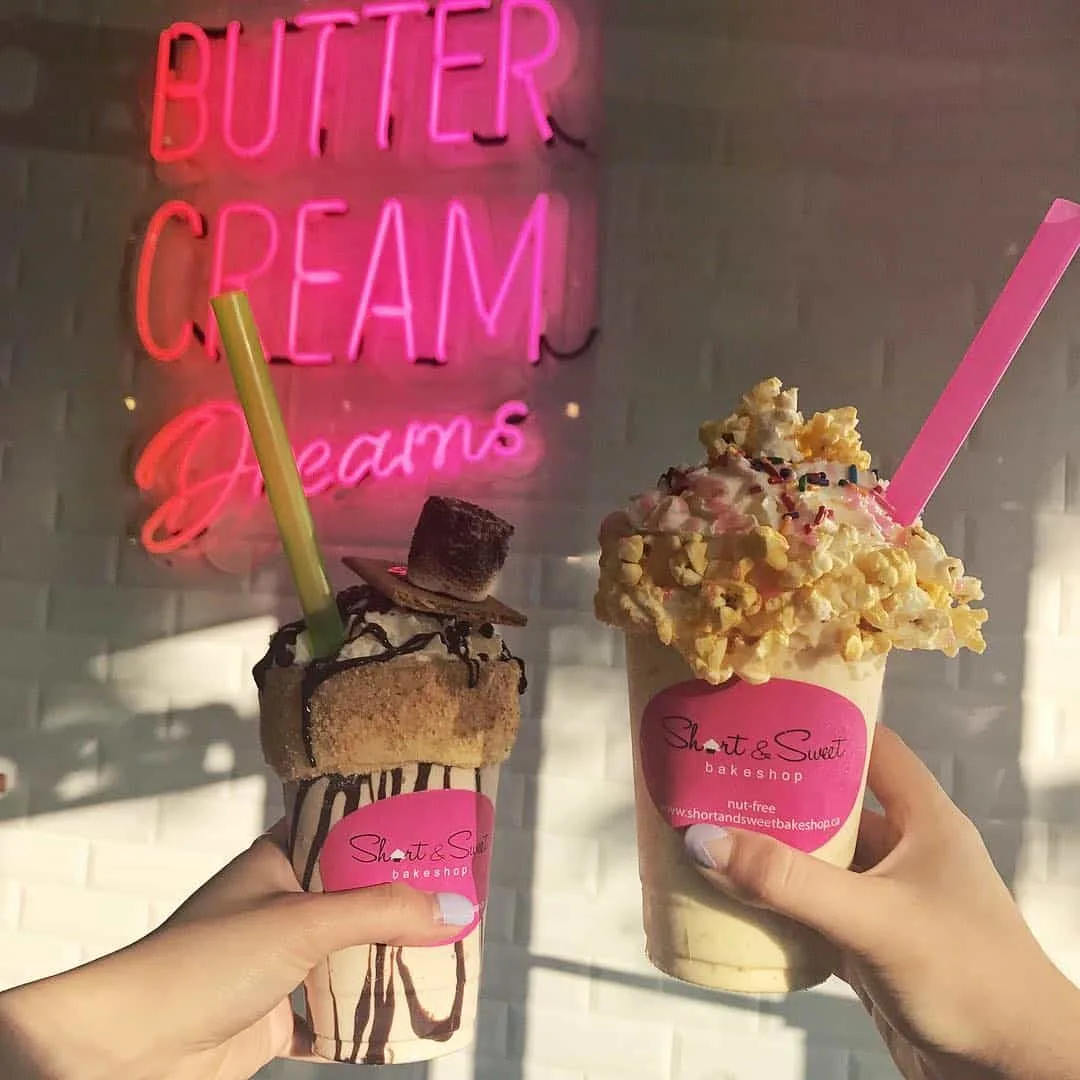 Short & Sweet is a dreamy lil' bake shop in North York serving up a variety of adorable and Instagram-worthy treats, including cakes, cupcakes, and their decadent twice-baked cookies.
Their cookies are perfectly golden and crispy on the outside and soft and chewy on the inside.
You can opt for the Chocolate Chip, Magic (with chocolate chips, pretzels, marshmallows, and potato chips), or Super Chocolate, all of which are amaze.
Sadly, I don't think they have their epic milkshakes anymore, but they've got plenty of delectable and Instagrammable treats you can enjoy!
LOCATION: 1945 Avenue Rd, North York, ON
---
Piedmont is a super cool industrial-inspired coffee shop and bakery in the Yorkville neighbourhood.
They've got a selection of amazing cookies you can choose from, including their Matcha & Cream Cheese and Black Cocoa S'more.
You'll also find a large selection of coffee and tea drinks, including classics like their Cappuccinos or specialty ones like their Hojicha Latte.
Don't forget to pick up a loaf of their Shokupan (Japanese milk bread) to take home while you're here!
LOCATION: 66 Isabella St Unit 4, Toronto, ON
---
Daan Go is famous for their adorable character macarons, but they also have plenty of other delicious treats, including cakes, ice cream, and cookies.
A lot of their desserts feature Asian-inspired flavours, and you can enjoy cookie flavours featuring nostalgic ingredients like Tong Yuen, Strawberry Pocky, and Koala Matcha.
If you're looking for something more classic, they've got an amazing Campfire Cookie and an epic Ultimate Chocolate Chip Cookie.
Daan Go Cake Lab is the brainchild of Christopher Siu, who starred in seasons 2 and 7 of MasterChef Canada and won the title of MasterChef in his second appearance!
You can find them in Chinatown, Scarborough, Mississauga, and Richmond Hill (watch my TikTok video here), and they'll also be opening their first location in Vancouver in spring 2023!
And if you're wondering what the name daan go means, it's "cake" in Cantonese.
LOCATION: Various locations
---
Bunner's is a completely vegan and gluten-free bake shop in Kensington Market, which is perfect for my peeps with dietary restrictions.
They've got everything from cakes, to cupcakes, to cookies, and you'll definitely want to try one of their epic stuffed cookies.
You've also gotta try their Supersonic Cookie, which is the very first product they ever made over a decade ago!
They even offer up delicious soft serve ice cream made with oat milk.
LOCATION: 244 Augusta Ave, Toronto, ON
---
Félix & Norton is located up in Markham, but I promise you, it is so worth the trek up north.
This little cookie shop serves up over a dozen cookie flavours, all handcrafted fresh in-store.
Go for the Ebony & Ivory (chocolate cookie with white chocolate chunks), Nutcracker (filled with a variety of nuts), or Lemon Delight.
They even do a Cookie Bouquet, which is perfect for gifting the foodie in your life.
LOCATION: 8601 Warden Ave. Unit 16, Unionville, ON
---
Best cookies in Toronto:
Craig's Cookies
Le Gourmand
The Night Baker
Courage Cookies
Bakerbots Baking
Short & Sweet Bakeshop
Piedmont Coffee Bar
Daan Go Cake Lab
Bunner's Bake Shop
Félix & Norton Cookies
These were some of the best spots to grab cookies in Toronto, whether you're craving a traditional chocolate chip cookie or epic stuffed cookies!
Have you tried cookies from any of these Toronto spots? What are some other great cookie spots in Toronto? Let me know on Twitter or Instagram!
More desserts in Toronto
If you're searching for more great dessert spots in Toronto, you might enjoy these posts:
Be sure to keep up with me on Instagram, TikTok, Twitter, Facebook, and Pinterest if you aren't already!
Feel free to subscribe to my weekly newsletter to get my blog posts delivered straight to your inbox.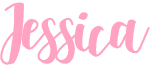 ---
Like this post? Pin it for later!