On the hunt for the absolute best donuts in Toronto to eat?
Donuts are a heavenly treat no matter how you have them – dipped, filled – they're perfect in every way.
There are so many incredible dessert spots in Toronto, and you'll find plenty of amazing donut shops worth visiting!
Whether you're looking for classic doughnuts or mochi donuts, here are some of Toronto's best spots for donuts.
You can also go on a guided donut walking tour, where you can enjoy donuts and coffee from a few of these spots with a guide!
Be sure to also follow me on Instagram and TikTok – I share a lot more content on those platforms that don't make it to the blog!
More desserts in Toronto
If you're searching for more great dessert spots in Toronto, you might enjoy these posts:
---
Best donuts in Toronto
---
COPS is a super cute local donut spot in Toronto, and all of their locations are a pink lover's dream.
All of their mini doughnuts are made from scratch daily, and they're made fresh to order.
They even worked with both a food scientist and fine dining chef to perfect their doughnut recipe!
Their two classic flavours are Cinnamon Sugar and OG Sour Cream Glaze, and they also drop a new, limited-edition flavour every Monday.
Some of their past limited-edition flavours include Mango Passion Fruit, Rose & Cardamom, and Caramelized Pear!
You can peep out their flavour drops over on their Instagram page.
They also offer a selection of flavoured milks from local dairy farm, Sheldon Creek!
They've got 3 locations downtown (Adelaide), in the East End (Riverside), and by Yorkdale Mall.
Their Adelaide location is their OG, and it's just as Instagrammable as their doughnuts!
LOCATION: Various locations
---
This tiny Kensington Market doughnut shop serves up epic doughnut creations, mini doughnuts, and doughnut holes.
Their gourmet doughnuts are made from scratch and dipped in glazes made using ingredients sourced right in Kensington Market!
They've got fun flavours like Carrot Cake (so dang good) and Cookies & Cream.
You'll even find vegan options like their Vegan Strawberry Shortbread doughnut!
They also serve up locally-roasted coffee from Toronto-based roaster Moonbean Coffee Company, perfect for pairing with your sweet, sweet doughnuts.
After you've gotten your fill of sugar, walk it off around the hip and eclectic Kensington Market neighbourhood.
LOCATION: 161 Baldwin St #1, Toronto, ON
---
Harry and Heels serves up incredible California-style donuts inside Fourth Man in the Fire, an awesome Toronto pizzeria.
Their perfectly soft and fluffy donuts come in a variety of flavours, from Strawberry Jelly, to Chocolate Skor, to Apple Fritter.
If you're up for something fun, grab one of their pink or blue Cartoon donuts!
You can also find their donuts inside various Farm Boy locations around the GTA.
LOCATION: 832 Dundas St W Unit B, Toronto, ON
---
Glory Hole serves up fresh, handmade doughnuts at their East End shop, all made from scratch with whole ingredients.
They've got all kinds of unique doughnut flavours, and they're probably most known for their iconic Toast and Butter flavour, which is perfectly not-too-sweet.
You can also go for something chocolatey like their Ferrero Rocher, or something fruity like their Passion Fruit Coconut.
They even offer limited-edition donuts – I had a Peach Chaja donut that was only available during the weekend I visited, and it was amazing!
Glory Hole's OG location was in Parkdale, but they sadly closed their doors recently after setting up shop over a decade ago.
Luckily, you can still check them out at their Gerrard East location!
LOCATION: 1505 Gerrard St E, Toronto, ON
---
Decadent brioche doughnuts are what you'll find at Unholy Donuts.
You can choose from a wide variety of everyday flavours with or without filling, including their Strawberry Cheesecake and Key Lime Pie.
They also have a bunch of special flavours that you'll see in-store from time to time, including their Blueberry Coffee Cake and Raspberry Lemon Matcha.
Making their dough is a 2-day process, and they also make all of their own fillings and toppings from scratch!
They close up shop for the day once they sell out, so you'll want to come earlier rather than later to snag yourself a sweet treat!
You can find them tucked away on a small street near Church & Wellesley, and they've also got a location by Bay & Dundas.
LOCATION: Various locations
---
Their mini donuts are completely customizable, with glaze options like Strawberry and Dulce de Leche and toppings like Cinnamon Toast Crunch and Fruit Loops.
You can even add some icy gelato to your hot 'n' fresh donuts, with options like Nutella, Strawberry Crème, and Mango.
You'll even find limited-edition flavours like Banana Crème, as well as limited-edition toppings featuring rare candies and treats!
You can find them on King West or in North York, and you can even pre-order on their website to make your life easier.
LOCATION: Various locations
---
If you're looking for doughnut shops north of downtown, you can find The Rolling Pin in North York.
From Crème Brûlée to Brown Butter Hazelnut, they've got plenty of delicious doughnut flavours to choose from.
They've actually got a daily donut schedule, so they serve up a set selection of doughnut flavours each day of the week!
They used to be located by Yonge & Lawrence, and now they're located nearby by Avenue Road and the 401.
LOCATION: 1970 Avenue Rd, North York, ON
---
If you're looking for vegan doughnuts in Toronto, Bloomer's is your spot.
Their doughnuts are handcrafted each morning with daily rotating flavours, and they also offer cakes, breads, and more.
They've got staple doughnut flavours like their Rose Pistachio and Birthday Cake alongside seasonal specials like their Campfire S'mores and Blueberry Lemon.
They've got locations on Queen West, Bloor West, and in Bayview Village.
You can also find them inside various Mos Mos Coffee locations downtown, as well as in Mississauga and Burlington!
LOCATION: Various locations
---
Machino is another awesome spot that makes vegan doughnuts and cronuts (croissant doughnuts) in Toronto.
Their handcrafted doughnuts are made in small batches, so they can make them fresh throughout the day.
They swap out their doughnut flavours each month, with plenty of unique flavours like Raspberry Pistachio, Banana Chips Fritter, and Tiramisu.
Alongside a small coffee and tea menu, they also offer up several unique lemonade flavours like Mango Lemonade and Chai Lemonade!
A lot of their doughnuts are also quite colourful and super Instagrammable as well, for my friends who love taking pics for the 'Gram.
You can find them in the High Park neighbourhood by Bloor & Dundas!
LOCATION: 1556 Bloor St W, Toronto, ON
---
Isabella's serves up some of the best mochi donuts in Toronto, and they were actually the very first ones to bring mochi donuts to Canada!
Originally from Japan, mochi donuts are made using sticky rice flour to get that chewy goodness.
Isabella's mochi donuts are the perfect amount of slightly crispy and chewy, and they're oh-so-delicious.
They swap out their flavours each week, with delicious past options like Ube Creme Brûlée, Mango Sticky Rice, and Vietnamese Coffee.
You can follow them over on Instagram to find their weekly offerings, and they've created over 300 flavours to date!
Aside from their heavenly mochi donuts, you'll also find other treats like their bubble teas and Japanese-style buns.
You can find Isabella's downtown (near Osgoode Station), in the Beaches (Queen East), and in Koreatown (Bathurst & Bloor).
LOCATION: Various locations
---
We actually discovered Mochi Doh at their Night it Up! booth in Markham, and we were literally in heaven when we tried their mochi donuts.
Their donuts are made fresh daily, and their flavours change up every 3 weeks.
Some of the flavours in their current lineup include Thai Milk Tea S'more and Strawberry Crunch!
Their bakery is actually located in Scarborough, just south of Kennedy & Steeles.
LOCATION: 3376 Kennedy Road, Unit 3, Scarborough, ON
---
If you've never had loukoumades before, you'll definitely want to try them at Mr. Puffs in North York.
They're a Montreal-based dessert chain that's expanding across Ontario, and you'll find delicious Greek-style donuts with all kinds of different topping options.
All of their puffs are fried fresh-to-order, and you can even watch them being made behind the counter!
Adam and I tried the Strawberry Cheesecake and Biscotti Puffs, and we paired our soft serve ice cream with salted caramel and red velvet sauces.
The puffs are perfectly crispy on the outside and fluffy on the inside, and they're oh-so-delicious.
They do kinda look like Timbits, but they taste totally different!
They've also got a selection of coffee, tea, and other drinks on the menu.
I got the Nescafé Frappe, which is a Greek-style frothy iced coffee drink.
It's not too sweet, which was a good contrast with the desserts!
It's a takeout-style shop, but they've got some seating if you're looking to dine in.
LOCATION: 808 York Mills Rd Unit 10, North York, ON
---
Best donuts in Toronto:
COPS Coffee & Doughnuts
Dipped Donuts Inc.
Harry and Heels California Donuts
Glory Hole Donuts
Unholy Donuts
6ix Donutz
The Rolling Pin
Bloomer's
Machino Donuts
Isabella's Mochi Donut Boutique
Mochi Doh
Mr. Puffs Dessert Bar
These were some of the best Toronto spots to visit for doughnuts!
Hit up a few spots and go your own donut hopping adventure or check out this guided donut walking tour where you can sample donuts and coffee from a few of these spots.
Have you tried any of these doughnut shops in Toronto? What are the best doughnut places you've tried? Let me know on Twitter or Instagram!
More desserts in Toronto
If you're searching for more great dessert spots in Toronto, you might enjoy these posts:
Be sure to keep up with me on Instagram, TikTok, Twitter, Facebook, and Pinterest if you aren't already!
Feel free to subscribe to my weekly newsletter to get my blog posts delivered straight to your inbox.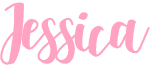 ---
Like this post? Pin it for later!