Searching for the best cheesecake shops in Toronto to grab a sweet slice of creamy, decadent cheesecake?
When it comes to cakes, I have to say that cheesecakes might be my favourite – they're just so perfectly creamy and delicious.
Whether you're craving a classic New York cheesecake or a fluffy Japanese cheesecake, here are some of the best cheesecake spots to visit in Toronto!
Be sure to also follow me on Instagram and TikTok – I share a lot more content on those platforms that don't make it to the blog!
More desserts in Toronto
If you're searching for more great dessert spots in Toronto, you might enjoy these posts:
---
Best cheesecake shops in Toronto
---
You literally can't go wrong with a spot that has "cheesecake" in its name, and Carole's is an absolute must-visit in Toronto.
Carole has been baking cakes for over 40 years, and all the cakes in her shop are baked in small-batches using all-natural ingredients.
From their mouthwatering Classic New York Cheesecake to their decadent Caramel Brownie Cheesecake, they've got plenty of delicious cheesecake options to choose from.
You'll also find some gluten-free, keto, and vegan cheesecakes, which is fantastic for my friends with dietary restrictions.
You can find Carole's in the heart of swanky Yorkville, and they've also got a cheesecake counter inside an unassuming game shop by Yonge & Eglinton.
LOCATION: 114 Cumberland St, Toronto, ON
---
Dufflet has been offering up premium, handcrafted desserts since the '70s.
You'll find plenty of classic and unique cheesecake options, from their decadent Caramel Pecan Fudge Cheesecake to their incredible New York Raspberry Cheesecake.
They've also got plenty of other cakes you can enjoy, including gluten-free and plant-based cakes!
They closed up their bakeshop on Queen West, but you can still order on their website and pick up at their location in Etobicoke.
LOCATION: 166 Norseman St, Etobicoke, ON
---
Serano is a family-run bakery that's been around for almost 30 years, and they offer up the largest selection of Greek pastries in Toronto.
From their tsourekia (Greek sweet breads) to their syropiasta (traditional Greek sweets), you'll find plenty of delicious treats at their bakery.
You'll also find a variety of unique cheesecake options, including their Baklava Cheesecake, Lemon Cheesecake, and Salted Caramel Cheesecake.
They've also got a market inside the bakery, where you can shop all kinds of imported Greek ingredients and pantry items in-store, like cheeses and olive oils.
You can also visit their café location, Café Serano, which is just up the street from the bakery!
LOCATION: 830 Pape Ave, East York, ON
---
Dessert Lady is all about homemade food made from scratch using simple ingredients, and you can find their café and bakery right in Yorkville.
They serve up an extensive selection of cakes, including some delicious Asian-inspired cheesecakes.
You can choose between the Classic, Mango, Coconut Ube, or White Chocolate Matcha Cheesecakes, and they're all heavenly.
If you're feelin' hungry, they've also got some savoury breakfast and lunch options.
LOCATION: 1 Sultan Street, Toronto, ON
---
SanRemo is an iconic fixture to Etobicoke, and they've been serving up Italian-style baked goods for over 50 years.
You'll find sweet treats like cannolis and donuts, as well as a variety of Italian eats like chicken parmesan and pizza.
Of course, they've also got some fantastic cheesecake worth trying!
Their New York Style Cheesecake features a whipped cream trim and vanilla crumb around the sides, and you can choose from a variety of toppings, including glazed strawberry, lemon, and Oreo.
This family-owned bakery has been run by the Bozzo family since it started in 1969, and they've only got one location!
There isn't any dining space inside the bakery, but there is some patio seating out front during the warmer months.
LOCATION: 374 Royal York Rd, Etobicoke, ON
---
Find the cutest Japanese-inspired treats at Oishiii Sweets Cafe, including everything from character macarons, to sugar cookies, to mochi donuts.
You'll also find a wide array of unique, Asian-inspired cheesecakes, including Black Sesame, Viet Coffee, and Strawberry Lychee.
The owner loves alpacas and mushrooms, and you'll see plenty of alpaca and mushroom-shaped decor in their cozy space!
They even offer baking classes if you're looking for a fun activity to do in Scarborough.
And if you're wondering what oishi means, it's "delicious" in Japanese!
LOCATION: 3376 Kennedy Rd Unit 2, Scarborough, ON
---
If you love Japanese sweets, you'll definitely want to stop into Cheese Garden for their delicious variety of Japanese cakes and pastries.
If you haven't had a Japanese cheesecake before, it's kind of comparable to a spongecake, but more creamy and pastry-like in texture.
They're also not as sweet as the typical American cheesecake, which is a plus for my friends who don't like super sweet desserts.
You'll find classic Japanese cheesecakes, double fromage cheesecakes, and even baked cheese tarts at Cheese Garden.
They also frequently have seasonal offerings, including white peach and sakura cakes in the spring!
If you're thirsty, you can also pair your cake with one of their Asian-inspired drinks, including their Blended Iced Strawberry Cheesecake and their Iced Matcha Latte.
This modern cheesecake café has locations both in North York and Scarborough.
LOCATION: Various locations
---
Uncle Tetsu was actually the very first bakery to bring Japanese cheesecakes to Toronto, and Japanese-inspired treats have been all the rage since then.
Japanese cheesecakes also have very few ingredients, and Uncle Tetsu's cheesecakes are made using just cream cheese, butter, milk, sugar, flour, and egg.
The original cheesecake is delicious, but they've also got matcha and chocolate variations if you prefer those flavours instead!
Uncle Tetsu has several locations across the GTA, including their original spot by Yonge & Dundas and inside Union Station.
And if you're wondering, Uncle Tetsu is a real person – he grew up working at his parents' cake shop and ran various businesses until he opened Uncle Tetsu in 1990!
LOCATION: Various locations
---
Have you ever had a tofu cheesecake before? Yep, that's a thing, and it's delicious.
Cafe Wanoka's silky Tofu Cheesecake is wonderfully light, creamy, and not-too-sweet, and you can grab a slice or an entire cake.
They've also got a variety of other Japanese-inspired treats like cream puffs, chiffon cake sandwiches, and puddings.
You'll also find an extensive drink menu (with options like their Hojicha Latte and Strawberry Milk) and some savoury brunch and lunch options.
You can find Cafe Wanoka near the Scarborough Town Centre, and they've also got a decent amount of seating in the cafe!
LOCATION: 2101 Brimley Rd, #111, Scarborough, ON
---
Bunner's is a vegan and gluten-free bake shop in the hip Kensington Market, and they've got everything from cakes, to cookies, to cheesecakes.
You can choose between their Chocolate, Blueberry, Cherry, or Apple Crunch Butterscotch Drip Cheesecakes, all of which are completely vegan and gluten-free!
All of their cheesecakes are made with a silken tofu and vegan cream cheese filling, and they're super creamy and delicious.
They also offer up delicious soft serve ice cream made with oat milk!
They've been around for over a decade, and they're well-loved by Torontonians.
LOCATION: 244 Augusta Ave, Toronto, ON
---
Kinka Izakaya is actually a restaurant, but they have an amazing cheesecake that just has to be included in this list.
They're a Japanese izakaya serving up delicious tapas-style eats and an incredibly delicious Matcha Cheesecake.
Their Matcha Cheesecake is so incredibly decadent and creamy, and it has a strong matcha flavour.
It's a must-order every time I visit Kinka!
LOCATION: Various locations
---
When Cheesecake opened up at Yorkdale Mall several years ago, people were literally waiting hours in line just to get inside, and I have to say it's worth the hype.
It's still very busy today, but definitely not as bad as when they first opened!
Their food is actually quite good, especially for a chain restaurant.
They've got a gargantuan menu featuring over 250 internationally-inspired dishes, with delicious options like their Korean Fried Cauliflower, Cheeseburger Spring Rolls, and Avocado Eggrolls.
You'll also find over 40 amazing cheesecakes and desserts to choose from, including their Fresh Strawberry Cheesecake, Dulce de Leche Caramel Cheesecake, and Mango Key Lime Cheesecake.
If you're just looking to grab a cheesecake to go, you can just walk over to their little cheesecake counter in the restaurant!
They're also sold in tons of retailers across the GTA, including inside La Diperie stores (a Montreal dessert chain that serves Belgian chocolate-dipped soft serve).
LOCATION: 3401 Dufferin St, North York, ON
---
Best cheesecake shops in Toronto:
Carole's Cheesecake Cafe
Dufflet Pastries
Serano Bakery
Dessert Lady Cafe & Bakery
SanRemo Bakery
Oishiii Sweets Cafe
Cheese Garden
Uncle Tetsu
Cafe Wanoka
Bunner's Bake Shop
Kinka Izakaya
The Cheesecake Factory
These were some of the best cheesecake spots to visit in Toronto!
Whether you're craving a classic New York cheesecake or a Japanese cheesecake, you'll definitely love all of these cheesecake spots in Toronto.
Have you tried any of these cheesecakes in Toronto? What are some other great spots to grab a cheesecake in the city? Let me know on Twitter or Instagram!
More desserts in Toronto
If you're searching for more great dessert spots in Toronto, you might enjoy these posts:
Be sure to keep up with me on Instagram, TikTok, Twitter, Facebook, and Pinterest if you aren't already!
Feel free to subscribe to my weekly newsletter to get my blog posts delivered straight to your inbox.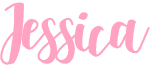 ---
Like this post? Pin it for later!