Searching for the best coffee shops in Toronto to grab a good cup of joe?
From cozy cafés to independent coffee chains, there's no shortage of great spots to enjoy a cup of coffee in Toronto.
Here are some of the best coffee shops to visit in Toronto, whether you're looking for a nice café to meet a friend or a coffice to work from!
Be sure to also follow me on Instagram and TikTok – I share a lot more content on those platforms that don't make it to the blog!
More things to do in Toronto
If you're looking for more of the best restaurants in Toronto, you might enjoy these posts:
---
Best coffee shops in Toronto
---
Fahrenheit is well-known to be one of Toronto's best coffee shops, and you'll definitely want to pay them a visit.
They offer up a seasonal rotation of 3 different espresso origins, and the fun thing about this spot is that you can take your pick of beans for your drink!
They make my absolute favourite oat milk latte, and dare I say it's the best latte I've ever had.
They also exclusively serve espressos, cortados, and macchiatos for dine-in only, as the wax in paper cups affects the flavours.
If you're in the mood for a sweet treat, they've got some delicious pastries you can enjoy alongside your coffee.
You can find their original location near St. Lawrence Market, where they even offer barista classes.
They've also got two other locations in the Fashion District and by CityPlace!
LOCATION: Various locations
---
The Library Specialty Coffee is a chic Aussie-style café serving up espresso-based drinks and pour-over coffees.
You can find their OG café by the Art Gallery of Ontario or hit up their newer location on Queen West!
Both cafés have gorgeous, minimalist interiors, but the AGO location is my fave – it's got rustic wood seating and concrete floors.
Go for their Aussie Cappuccino (topped with cocoa powder) or their Piccolo (a baby latte!)
They use quality milk from Sheldon Creek Dairy, as well as oat milk from Minor Figures and macadamia nut milk from Milkadamia.
You'll also find a selection of delicious pastries with Asian-inspired flavours like their macarons and cookie choux, as well as cookies from the famous Craig's Cookies.
The Library Specialty Coffee is such a beautiful and underrated coffee shop here in Toronto, and definitely worth the visit!
LOCATION: 281 Dundas St W, Toronto, ON
---
NEO is a modern Japanese bakery and café serving up delicious coffee and innovative pastries at their space near St. Lawrence Market.
They offer their own house blend coffee, which is a single-origin, medium roast from Brazil.
If you're more of a tea person, they've got an extensive selection of Japanese green tea, including matcha and hojicha.
You'll also find seasonal drinks like their Sakura Latte during the spring!
Of course, you absolutely need to pair your coffee with one of their incredible Japanese pastries, some of which are even gluten-free, vegan, or sugar-free.
Try their house-made mochi or one of their delicious roll cakes!
You can find their original location by St. Lawrence Market, and they've also got a location by Bay & College.
They're also opening a new location by King & Spadina soon!
Fun fact: NEO is by the Kinka Family restaurant group, which also operates Kinka Izakaya and Kinton Ramen!
LOCATION: Various locations
---
This award-winning Toronto-based roastery sources the best coffee from around the world, and you'll find their beans in cafés across Canada!
De Mello's original coffee shop is by Yonge & Eglinton, and the interior is fun and eclectic.
They've also got two other locations on St. Clair (a collab with Chocolat de Kat) and by Spadina & Front (in the Well building), which are a lot more modern!
Their actual roastery is located in Vaughan, and they've also got a coffee shop in Montreal!
LOCATION: Various locations
---
This popular Toronto roastery and independent coffee chain serves up signature espresso blends and a rotating selection of single origin coffees, all sourced ethically and through direct trade.
They even offer nitro cold brew on tap, which is the perfect summer drink!
They've got locations across the city, including their stunning Ossington coffee shop and their light-filled Richmond spot (which is perfect for working out of).
LOCATION: Various locations
---
Hale is an independent coffee roaster and coffee house in Toronto, and they source their beans from direct-trade relationships with farmers from around the world.
They've got a few locations across Toronto, including in the Junction and in Midtown Toronto.
The interior of their Junction café is absolutely stunning, with industrial-inspired decor and unique touches like hanging plants.
LOCATION: Various locations
---
Located in the Junction neighbourhood is Propeller Coffee, a Toronto micro-roaster serving up delicious coffees.
They buy coffee beans direct-trade from farmers, and cup and analyze every single batch to make sure it's top-notch quality and taste!
They're also B Corp certified, which basically means they do good for the planet and for their employees.
Visit their industrial-chic coffee shop in the Junction, where you can enjoy their artisanal espresso drinks.
LOCATION: 50 Wade Ave, Toronto, ON
---
Moonbean is a small-batch coffee roaster and café in Kensington Market, and they roast all their coffee in-house.
You'll find a selection of fairtrade organic, direct trade, and seasonal coffees, and they even announce their roasting days on their website!
They have a limited amount of seating inside the café, but they have both front and back patios during the summer months!
LOCATION: 30 St Andrew St, Toronto, ON
---
Strange Love has been serving up their award-winning coffee in Toronto for years, and they now operate as a mood-altering café.
You can add a mood booster to any coffee or drink, including their "Brain Boost", "Energy", and "Stress Reset", and it's all powered by natural ingredients!
The Lover's Latte features a house-made tonka bean syrup, which is super unique and delicious.
Aside from their coffee, they offer mushroom-powered gummies to help you focus, relax, and energize, and they worked with a naturopathic doctor to formulate them using natural ingredients!
They also have a cool mural outside their café by King & Spadina, perfect for snapping a pic of your coffee.
You can also find their other locations on Queen West and in the Financial District!
LOCATION: Various locations
---
You can find colourful lattes all around the city, but Versus Coffee still does it best.
Plus, the people who work at Versus are super nice!
The only thing is that the space is pretty small, so it gets pretty packed in here – not a great spot to bring your laptop, but great for a quick coffee catch-up with a friend!
They offer a wide range of classic espresso drinks and unique offerings, including everything from their Campfire Latte (with maple syrup and toasted marshmallows) to their Nitro Cold Brew.
They also offer up local craft beers, a seasonal wine selection, and seasonal cocktails!
They're located right by the Financial District, near Yonge & Adelaide.
During the summer months, you can also enjoy your rainbow latte on the patio out front!
LOCATION: 70 Adelaide St E, Toronto, ON
---
Jimmy's is an iconic Toronto coffee shop known for their Instagrammable yellow cup lids.
Their coffee is locally-roasted in the traditional Italian-style, and it's incredible.
They've got locations all over the city, all of which have their own unique character.
Their King & Portland location is their original spot, and their newest Roncesvalles location is gorgeous.
LOCATION: Various locations
---
Dineen is a boutique coffee house with several locations across Toronto.
They started out with their coffee shop in the historic Dineen Building, which was once home to a company called W. and F. Dineen Co. that made fur clothing!
It's one of the oldest buildings in Toronto, and it's even designated as a Toronto Heritage Property.
Each of their cafés has a unique vibe, like their vintagey coffee shop near the Eaton Centre and their pretty-in-pink spot in Leslieville.
They also source all their food offerings locally, which are delivered fresh to each café daily!
All of their coffee shops get quite busy, so definitely visit during off-hours if you want a coveted seat.
LOCATION: Various locations
---
Dark Horse was one of Toronto's very first specialty coffee shops, and they've now got several locations across the city.
Each of their locations offers a rotating coffee menu, highlighting seasonal single-origin coffees from around the world.
They also bake all their own pastries at their bakery location near Dovercourt Village!
My fave location is their Canary District location in the east end – they even sell some interesting pantry items here, including plenty of local goodies.
They also have a sister company, Detour Coffee, which you can find in Hamilton!
LOCATION: Various locations
---
Boxcar Social operates as a coffee shop by day and bar by night, and they've got a few locations across the city.
You'll find a rotating list of coffees from top roasters around the world alongside natural wines, local craft beer, and whiskies.
They even have a small selection of bites or actual food items at each of their locations, and their avocado toast is definitely worth a try!
Boxcar Social has 4 locations in Toronto, and their Harbourfront location is definitely my favourite one – the space is ginormous, and the dark, woody interior is gorgeous!
I also love sitting on the huge patio during the summer and sippin' on iced coffee while enjoying the waterfront views.
You can find their other coffee shops in Summerhill, Little Italy, and Riverside!
LOCATION: Various locations
---
Balzac's is an independent coffee shop chain with locations all across Ontario, and they're originally from Stratford, AKA the birthplace of Justin Bieber.
They roast the finest selection of Arabica whole bean coffee in small batches at their roastery, and they've been doing so for almost three decades!
Their cafés are also inspired by Parisian cafés, and all of their locations are gorgeous.
Most of their cafés are housed in historic buildings, which gives each one its own unique character!
My favourite Balzac's cafés are the Distillery District and Junction locations because they're so dang beautiful!
My go-to drink is usually the Cafe Canadian, which features local maple syrup.
I also enjoy just getting whatever specialty seasonal drinks they have on the menu – all their drinks are fantastic!
If you can't get enough of their coffee, you'll find them in plenty of grocery stores or even on Amazon.
LOCATION: Various locations
---
Best coffee shops in Toronto:
Fahrenheit Coffee
The Library Specialty Coffee
NEO Coffee Bar
De Mello Coffee
Pilot Coffee Roasters
Hale Coffee
Propeller Coffee Co.
Moonbean Coffee Company
Strange Love Cafe
Versus Coffee
Jimmy's Coffee
Dineen Coffee Co.
Dark Horse Espresso Bar
Boxcar Social
Balzac's
Whether you're in the mood for a cappuccino or a pour-over coffee, you'll definitely find plenty of fantastic coffee shops in Toronto worth visiting.
Have you visited any of these Toronto coffee shops? What are your favourite cafés in the city? Let me know on Twitter or Instagram!
More things to do in Toronto
If you're looking for more of the best restaurants in Toronto, you might enjoy these posts:
Be sure to keep up with me on Instagram, TikTok, Twitter, Facebook, and Pinterest if you aren't already!
Feel free to subscribe to my weekly newsletter to get my blog posts delivered straight to your inbox.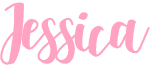 ---
Like this post? Pin it for later!