If you're a fan of great food and pretty places, you'll definitely want to check out the incredible restaurants in Hamilton.
Hamilton's restaurant scene is very modern and very trendy, probably thanks to the fact that almost 30% of Hamilton's population is millennials.
Hamilton is a picturesque city in Ontario that's actually known for being the waterfall capital of the world!
Other than the epic waterfalls, Hamilton also has a lot of awesome restaurants, many of them very Instagram-friendly!
If you're all about that aesthetic, I've also got a blog post all about the most Instagrammable spots in Hamilton 😉
Whether you're into decadent, juicy burgers or mouthwatering Italian bites, there are plenty of great places to eat in Hamilton.
Here are some of the best restaurants and food spots to visit in Hamilton, Ontario!
Be sure to also follow me on Instagram and TikTok – I share a lot more content on those platforms that don't make it to the blog!
More things to do in Hamilton
If you're planning a visit to Hamilton, here are some posts you might find helpful:
---
Where to stay in Hamilton
---
Planning a staycation and looking to book your accommodations for Hamilton?
While you can totally a do a day trip from Toronto to Hamilton (~1 hour drive), it's definitely worth making a getaway out of it and doing a weekend road trip in Hamilton!
I love booking my cars, hotels, and flights on Expedia and collecting points towards free rewards.
I usually use Airbnb when I'm traveling on a budget, and I have a separate blog post all about how to find the best Airbnbs.
---
Best restaurants in Hamilton
---

The French
Looking for the best brunch restaurants to visit in Hamilton?
The French serves up unique brunch dishes like the sweet and savoury Duck Waffles (with duck confit!)
Their food is absolutely incredible, and they offer lunch and dinner at the restaurant as well.
Also, the decor is pretty gorg if you're also looking to get a cute Instagram photo opp.
They're located on King William Street, along a row of other amazing restaurants!
LOCATION: 37 King William St. | Website
---
The Aberdeen Tavern
The Aberdeen Tavern is most definitely one of the most Instagrammable spots in Hamilton.
If you want to try something different, grab the Tostada Rancheros or Cheesecake French Toast for brunch!
They offer Cholula hot sauce, which is actually one of my faves!
The Victorian-inspired interior is also stunning, so you can grab a cute Instagram photo or two here.
They also offer lunch and dinner if you're not able to visit for brunch!
LOCATION: 432 Aberdeen Ave, Hamilton, ON | Website
---
HAMBRGR
HAMBRGR offers some of the best burgers in all of Ontario, and they're totally worth even road tripping for.
I come here pretty much every time I visit Hamilton – the food is so freaking delicious!
HAMBRGR has two locations in Hamilton, one downtown and one in the Crown Point neighbourhood.
The downtown one is located on King William Street, along the stretch of all the other great restaurants.
I also get the Früli Strawberry Beer every time I come – it's amazing!
LOCATION: 49 King William St. | Website
---

Chicago Style Pizza Shack
If you love pizza, there's no doubt you'll love Chicago Style Pizza Shack in Hamilton.
They've got deep dish pizza (a style originating from Chicago), stuffed with all kinds of incredible ingredients.
You'll also find all kinds of other delicious Italian eats like pastas and bruschettas.
Bring a few friends when you come, though – the deep dish pizzas are massive!
Otherwise, you'll have plenty of leftovers to take home if ya want 😉
LOCATION: 534 Upper Sherman Ave. | Website
---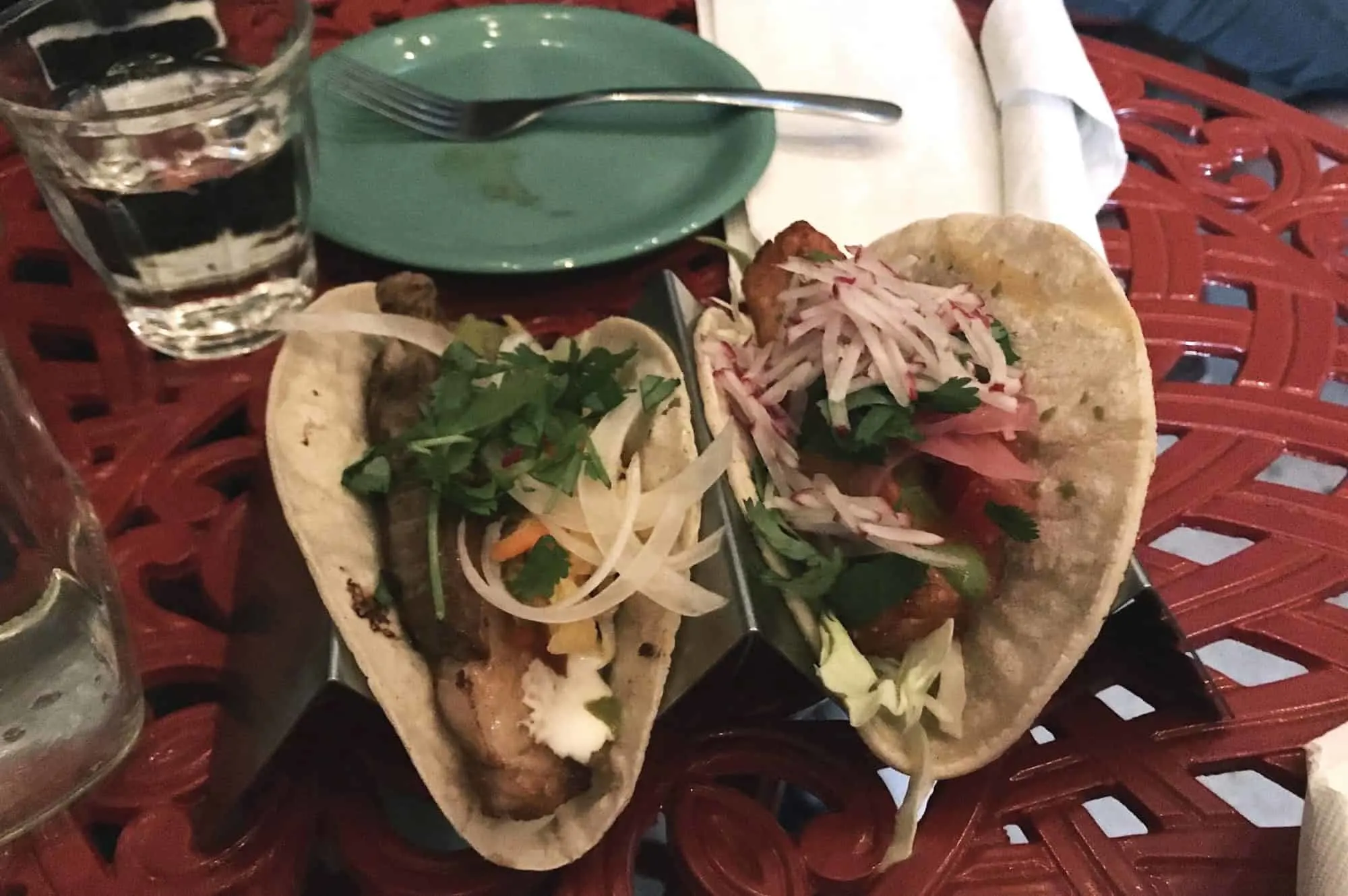 The Mule
If you're in the mood for tacos in Hamilton, The Mule has some pretty darn delicious tacos.
The Mule offers all kinds of delicious Mexican street food eats and an extensive list of alcoholic drinks!
They've also got a cozy and intimate patio hidden behind the restaurant.
If you're craving some Mexican brunch, they also offer that on weekends.
If you're into Mexican food, you might also enjoy my blog post on the best Mexican restaurants in Toronto!
LOCATION: 41 King William St. | Website
---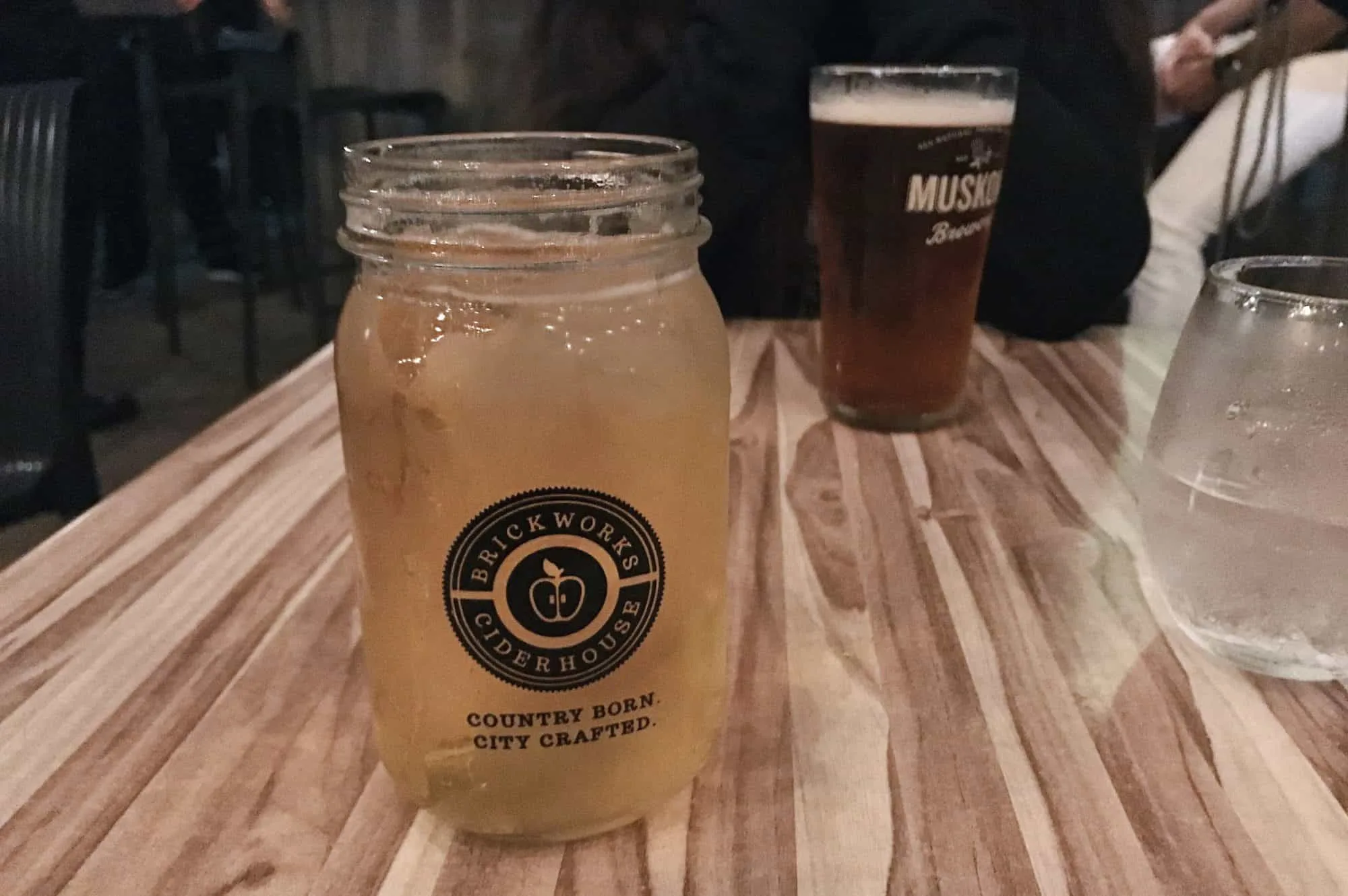 Radius
Radius serves up dishes from around the world using local ingredients where they can.
Their patio is the perfect spot to grab a drink and enjoy the cool summer air!
I grabbed a local cider from Brickworks Ciderhouse and Shay got a local beer from Muskoka Brewery.
LOCATION: 151 James St S, Hamilton, ON | Website
---
Fresh Restaurants
Fresh is a vegan restaurant chain based out of Toronto, and they now have a new location in Hamilton that's only available for takeout and delivery.
They've got all kinds of incredible vegan comfort foods that will satisfy even the people who aren't crazy about eating plant-based.
Try one of their burgers or their quinoa onion rings!
LOCATION: 151 York Blvd, Hamilton, ON | Website
---
Baci Ristorante
Looking for delicious Italian food in Hamilton?
Baci is a great Italian restaurant in Hamilton, located inside the C Hotel By Carmen's.
Most hotel restaurants aren't that good, but Baci is amazing!
The pizzas are also huge, and can definitely be shared between two people.
LOCATION: 1530 Stone Church Rd E, Hamilton, ON | Website
---
Quatrefoil
If you're looking for something a little ~fancier~, Quatrefoil Restaurant is the perfect spot to visit.
It's actually located in Dundas, which is a municipality within the city of Hamilton!
It's an upscale restaurant serving up French cuisine using local ingredients, and they've even got options for vegetarians and pescatarians.
They also run Brux House, a Hamilton restaurant dedicated to upscale comfort food and craft beer!
If you're into craft beer, you might enjoy this post on the best craft breweries in Toronto!
LOCATION: 16 Sydenham St, Dundas, ON | Website
---
Ancaster Mill
Ancaster Mill is another fancier spot that's popular for weddings, but you can eat at the restaurant regularly as well.
They serve seasonal farm-to-table dishes, and they're housed in an old stone flour mill with their own waterfall on-site.
It's located in Ancaster, another municipality within Hamilton.
Ancaster is actually one of the oldest towns in Ontario – it was founded in 1793!
LOCATION: 548 Old Dundas Rd, Ancaster, ON | Website
---
Detour Cafe
Detour Coffee Roasters is an artisan coffee roaster, and they're also located in Dundas.
Their café serves up sandwiches, salads, and pastries alongside their amazing coffees.
The café is also super Instagrammable, both inside and out!
LOCATION: 41 King St. West, Dundas, ON | Website
---
Best restaurants in Hamilton:
The French
The Aberdeen Tavern
HAMBRGR
Chicago Style Pizza Shack
The Mule
Radius
Fresh Restaurants
Baci Ristorante
Quatrefoil
Ancaster Mill
Detour Coffee
Hamilton's food scene is incredible, and it's worth traveling to just for the delicious eats.
Have you tried any of these Hamilton restaurants? What are your favourite food spots to visit in Hamilton? Let me know on Twitter or Instagram!
More things to do in Hamilton
If you're planning a visit to Hamilton, here are some posts you might find helpful:
Be sure to keep up with me on Instagram, TikTok, Twitter, Facebook, and Pinterest if you aren't already!
Feel free to subscribe to my weekly newsletter to get my blog posts delivered straight to your inbox.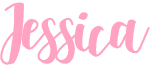 ---
Like this post? Pin it for later!