Searching for the cutest and most Instagram-worthy spots in Hamilton to visit?
Hamilton is one of the most beautiful places in Ontario, and there are plenty of Instagrammable spots worth checking out.
It's one of my favourite cities to do a day trip from Toronto, because it's not too far, and there are so many cool things to do!
From stunning waterfall hikes to aesthetically-pleasing restaurants, Hamilton is filled with plenty of cute and Instagram-worthy places.
Here are some of the most Instagram-worthy spots to check out in Hamilton, Ontario!
Be sure to also follow me on Instagram and TikTok – I share a lot more content on those platforms that don't make it to the blog!
More things to do in Hamilton
If you're planning a visit to Hamilton, here are some posts you might find helpful:
---
Instagram-worthy spots in Hamilton
---
Sam Lawrence Park offers up the most incredible skyline views of Hamilton, whether you're visiting during the day or at night.
You can park right in front of the viewpoint, then take a little walk around to see the pretty florals and greenery surrounding the park.
At night, you can enjoy the pretty view of all the city lights!
It's one of my favourite spots to visit in Hamilton – it's a view you'd never get sick of looking at!
LOCATION: 255 Concession St, Hamilton, ON
---
This historic home was once home to the McQuesten family, and the surviving members donated it to the City of Hamilton.
Built in 1852 and lived in by three generations, it contains elements from many times periods!
You can do a guided tour inside the Whitehern Historic House, or you can take a walk around outside the gorgeous property.
Admission rates to get into the museum are $8.75 per adult, and they also have a family bundle of $24.25, which includes admission for two adults and unlimited dependent children under 18.
LOCATION: 41 Jackson St W, Hamilton, ON
---
The old Bank of Montreal building is a beautiful historic landmark that was built back in the early 1900s.
It's no longer an actual BMO, but the building itself stands as a heritage building!
LOCATION: 1 Main St W, Hamilton, ON
---
Not only does The Aberdeen Tavern have great food – it's also super Instagram-worthy.
With its Victorian-inspired interior and rustic vintage aesthetic, it's a super cute spot to visit for brunch, lunch, or dinner.
LOCATION: 432 Aberdeen Ave, Hamilton, ON
---
Motel is another pretty restaurant in Hamilton that's popular on Instagram for its pink and teal accents.
They serve up fun brunch dishes like Champagne Pancakes and Cheesy French Toast!
LOCATION: 359 Barton St E, Hamilton, ON
---
Detour Coffee Roasters is an amazing local coffee roaster, and their Dundas location is super Instagram-worthy both inside and out.
Plus, they've got really fantastic coffee!
It gets packed really quickly, so come during off hours if you want a seat inside the café.
They've also got two locations in Hamilton, but their Dundas location is definitely the cutest!
Also a fun fact: they're a sister brand to Dark Horse Espresso Bar, a specialty coffee shop in Toronto with multiple locations.
LOCATION: 41 King St W, Dundas, ON
---
Redchurch is another beautiful café in Hamilton, and both their storefront and interior are stunning.
They even have an art gallery at the back of the café where you can enjoy local art.
During the summer months, you can also enjoy their patio out front!
LOCATION: 68 King St E, Hamilton, ON
---
Hello Baked is famous for its adorable "hello" mural outside the bakery, but it's also got a v cute interior, perfect for snappin' the perfect Instagram photo.
Pick up some aesthetically-pleasing sugar cookies and maybe even some ice cream from Hamilton's very own Willard's Ice Cream!
LOCATION: 342 Barton St E, Hamilton, ON
---
Dundas Peak is definitely the coolest hike in Hamilton.
It's about an hour roundtrip to get to the peak, and the views at the end are absolutely incredible.
I've only hiked it during the summer, but I can only imagine how beautiful it is during the fall when the all the trees are coloured in autumn shades.
Remember to be smart and not get too close to the edges of cliffs – falls can be fatal here!
There's a $10 parking fee year-round and $5 per person entry fees if you visit from May through October.
LOCATION: Harvest Rd, Dundas, ON
---
Hiking to Tiffany Falls is as easy as it gets when it comes to waterfall hikes in Hamilton.
It's a short and easy walk from the parking lot, which gets filled up pretty quickly.
Don't try to make up your own parking spots, unless you want a pesky ticket on your dashboard when you get back!
Adam made that mistake last time we visited, and he was not happy 😛
---
Albion Falls is another really popular waterfall in Hamilton, and the cascading falls make it a super nice spot for Instagram photos.
Fun fact: it's almost as wide as it is tall!
You used to be able to hike to the bottom of the falls, but it's sadly now only visible from two viewing platforms.
LOCATION: 885 Mountain Brow Blvd, Hamilton, ON
---
Sydenham Lookout
Sydenham is a pretty lookout that my friends and I actually stumbled across while driving by.
You can park right in front of it, then take a quick peek at the gorgeous nature views.
It's especially beautiful during the fall, which is when I visited!
LOCATION: Sydenham Rd, Dundas, ON
---
Instagram-worthy spots in Hamilton:
Sam Lawrence Park
Whitehern Historic House and Garden
Bank of Montreal Building
The Aberdeen Tavern
Motel Restaurant
Detour Coffee Roasters
Redchurch Cafe and Gallery
Hello Baked
Dundas Peak
Tiffany Falls
Albion Falls
Sydenham Lookout
These were just a few of the most Instagram-worthy places to visit in Hamilton!
Hamilton has become super popular with millennials over the years, and there are so many cute spots worth visiting.
Have you been to any of these Instagrammable spots in Hamilton? What are some other Instagram-worthy places in Hamilton worth checking out? Let me know on Twitter or Instagram!
More things to do in Hamilton
If you're planning a visit to Hamilton, here are some posts you might find helpful:
Be sure to keep up with me on Instagram, TikTok, Twitter, Facebook, and Pinterest if you aren't already!
Feel free to subscribe to my weekly newsletter to get my blog posts delivered straight to your inbox.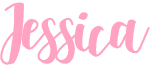 ---
Like this post? Pin it for later!