Searching for the best cafés and coffee shops in Banff to visit?
Adam and I love hitting up cute cafés wherever we travel to, and you'll find plenty in Banff.
There are plenty of awesome cafés, coffee shops, and bakeries worth visiting in Banff, perfect if you're looking for a little pick-me-up or an affordable spot to have lunch!
Here are some of the best cafés to visit during your next trip to Banff, Alberta!
And if you're visiting Banff without a car, you can get a hop-on and hop-off bus ticket, which takes you to some of Banff's hotspots!
Be sure to also follow me on Instagram and TikTok – I share a lot more content on those platforms that don't make it to the blog!
Plan your Banff trip
If you're looking for more fun things to do in Banff, you might enjoy these posts:
Tours & activities in Banff
Looking for actual tours and activities to add to your Banff itinerary? You might enjoy these ones:
---
Best cafés in Banff
---
Wild Flour is an adorable and friendly artisan bakery café, and they've got all kinds of delicious sandwiches, pastries, and drinks.
The Meat Sandwich is probably one of the best sandwiches I've ever had in my life, and their Caramel Slice is to die for.
If you have time to explore the Town of Banff afterwards, it's super cute and there are plenty of nice gift shops and stores to shop at!
LOCATION: 211 Bear St #101, Banff, AB
---
Little Wild is an outpost of Wild Flour Bakery, and it's more of a coffee shop than a café.
They serve up all your classic espresso and tea drinks alongside house-made pastries and treats from Wild Flour Bakery.
They have a limited amount of seating inside the coffee shop if you're looking to just relax and sip on your coffee!
LOCATION: 119 Banff Ave, Banff, AB
---
This cozy and modern café is located inside the Banff Aspen Lodge, and they serve up delicious coffee, tea, and baked goods.
They source their coffee beans from Moja Coffee in North Vancouver, a roastery that sources and roasts their own fairtrade and organic coffee.
Teas come from the local Banff Tea Company, and they regularly switch up the tea menu!
You'll find a variety of baked goods and pastries, including a rotating selection of gluten-free and vegan options.
LOCATION: 401 Banff Ave, Banff, AB
---
The sandwiches at Trailhead Cafe are oh-so-delicious, and you'll often find lines out the door here.
It's a family-operated cafe that serves up fairtrade coffee (from Calgary-based Fratello's), baked goods, and sandwiches.
Every sandwich we've ever had here has been incredible, and we also enjoy grabbing whatever seasonal drinks they have on the menu at the time!
Trailhead Cafe has very minimal seating, so it's best to just order takeout and head out for a picnic to enjoy the mountain views.
During the winter, you'll just have to brave it out in your car to enjoy.
Trailhead is actually located in Lake Louise, but it's part of Banff National Park!
LOCATION: 101 Lake Louise Dr, Lake Louise, AB
---
If you're up for an adventure, hike from Lake Louise to the Plain of Six Glaciers Teahouse.
It's about a 2-hour hike to get to the teahouse, and it definitely ain't an easy one, but you'll be really proud of yourself once you reach it!
Everything on the menu is made in-house, which is really cool.
Since the menu is understandably a lil' expensive, we shared one of the set meal options.
The only thing that was disappointing was the lemonade, which just tasted like lemon water.
2 out of 3 sandwiches on the menu were also not available because they'd sold out of ingredients, which is why we went with the PB&J (which was great because of the homemade bread).
The teahouse was built in 1927, and it's been privately-owned and operated by the same family since 1959.
They've kept the teahouse in its original form with absolutely no electricity, and they prepare everything fresh daily in the kitchen on propane stoves!
As for supplies, they're flown up at the beginning of the season by helicopter, or taken by the staff who hike the same trail as everyone else.
Because there's no electricity on-site, they prefer cash payments, and they charge $4 if you use credit card.
Afterwards, you can choose to continue the hike to the glacier viewpoint, or head back to Lake Louise!
It's about a 30 minute hike from the teahouse to the glacier viewpoint, but it's quite tough, especially if it's windy.
The entire Plain of the Six Glaciers hike takes around 4 to 6 hours for the average person, but it should only take around 3 hours if you only hike to the teahouse and back.
---
Another teahouse you can hike to from Lake Louise is the Lake Agnes Teahouse, which, like the Plain of the Six Glaciers Teahouse, was also built by the Canadian Pacific Railway.
This family-run teahouse serves up an impressive menu of over 100 different types of loose leaf tea from around the world, all purchased from sustainable tea producers.
You can also enjoy light fare and treats, all baked fresh using natural ingredients in their propane oven.
Some supplies are flown in via helicopter once a year, but their fresh supplies are trucked in from Calgary and carried in by staff almost everyday!
Enjoy one of their sandwiches on homemade oatmeal brown bread, or go for one of their delicious pastries or baked goods.
The roundtrip hike from Lake Louise to the Lake Agnes Teahouse is about 2 to 3 hours roundtrip!
Both Plain of the Six Glaciers and Lake Agnes Teahouses are only open from spring through fall, so be sure to check ahead to see if they're open!
---
If you're okay with a little bit of a drive, or you're on your way back to Calgary, stop into JK Bakery Cafe in Canmore!
JK Bakery Cafe has two locations in Canmore, which are both about a 20 to 25 minute drive from Banff.
Everything at this family-owned and operated bakery is made from scratch without preservatives and with local ingredients.
They've got everything from freshly-made sandwiches to a wide variety of pastries!
The bakery was opened back in 1994, but it was bought by new owners in 2010.
LOCATION: 1000 7 Ave, Canmore, AB
---
Best cafés in Banff:
Wild Flour Bakery
Little Wild
Whitebark Cafe
Trailhead Cafe
Plain of Six Glaciers Teahouse
Lake Agnes Teahouse
JK Bakery Cafe
Definitely hit up one of these cafés, coffee shops, or bakeries during your next visit to Banff!
Have you visited any of these cafés in Banff? What are some other great coffee shops and bakeries worth visiting in Banff? Let me know on Twitter or Instagram!
Plan your Banff trip
If you're looking for more fun things to do in Banff, you might enjoy these posts:
Tours & activities in Banff
Looking for actual tours and activities to add to your Banff itinerary? You might enjoy these ones:
Be sure to keep up with me on Instagram, TikTok, Twitter, Facebook, and Pinterest if you aren't already!
Feel free to subscribe to my weekly newsletter to get my blog posts delivered straight to your inbox.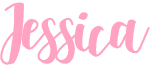 ---
Like this post? Pin it for later!