Winter in Banff National Park is absolutely magical, and there are plenty of fun things to see and do.
From the flurries of snow cascading down the sky, to the unbelievably teal blue pools of water, visiting the Canadian Rockies during the winter is something that needs to be on your bucket list.
Now that I've seen Banff during the winter, spring, and summer, seeing it during the fall is on my bucket list – I'd love to see it surrounded with coloured leaves someday.
Here are some of the best things to do in Banff during the winter!
Be sure to also follow me on Instagram and TikTok – I share a lot more content on those platforms that don't make it to the blog!
Plan your Banff trip
If you're looking for more fun things to do in Banff, you might enjoy these posts:
Tours & activities in Banff
Looking for actual tours and activities to add to your Banff winter itinerary? You might enjoy these ones:
---
Where to stay in Banff
---
Hotels are a bit pricier in Banff and Lake Louise and can set you back $200-$400 CAD a night, especially during the summer months.
If it's within your budget, the ease of getting around without having to drive too far is worth it!
Lake Louise Inn is a cozy 3-star hotel located right around the corner from the incredible Lake Louise.
The Moose Hotel and Suites is a beautiful 3-star hotel right in the heart of Banff that serves up all of the cottage feels.
Fairmont Banff Springs is a historic and luxury 4-star hotel located right in Banff, and it's perfect for honeymoons.
The hotels in Canmore are slightly cheaper, and it's less than a 30 minute drive to Banff.
Basecamp Resorts Canmore is an amazing and modern 3-star condo building right in the heart of Canmore. It's got a rooftop spa tub and laundry facilities, and there's even free parking.
Basecamp Lodge Canmore is another nice property by Basecamp Resorts that serves up all the lodge feels.
If you're on a tight budget, you can opt to stay in a hotel or Airbnb in Golden, which is about a 1.5-2 hour drive from Banff one-way.
We've done so ourselves twice, and honestly would not recommend it because of all the driving time.
Of course, we were trying to keep it as budget-friendly as possible back then, but now we prefer to spend a little more to drive a little less.
---
Best things to do in Banff National Park during winter
---
Icefields Parkway is one of the most scenic drives in the world, and the views are incredible even during the winter months.
The views are absolutely incredible, even during the winter!
One of the perks of visiting Banff during the winter is less crowds, and we managed to get a few shots in the middle of the road with this gorgeous mountain view!
If you choose to do this as well, please do so at your own risk and be safe, my friend.
If you're lookin' to take great photos for the 'Gram, check out my blog post on how to take perfect travel photos.
---
Peyto Lake is an absolutely incredible gem in Banff National Park, and it's so beautiful during the winter.
The walk up to the top was a little tiring, but I blame it on the elevation and the cold air going up my nose.
You can hike, snowshoe, or ski from the lower parking lot up to the viewing platform, which offers up stunning views.
Please be aware of avalanche safety before doing any winter hikes in Banff!
---
Bow Lake is one of the largest lakes in Banff, and it's lovely to visit any time of year.
We couldn't see much because of all the snow, but it was still pleasant to walk around the area – we even managed to get some beautiful shots here!
If you visit later on in the winter season, the lake will actually be frozen over!
---
Lake Louise is one of my absolute favourite places in the entire world.
It's beautiful no matter what time of the year you go, but it's absolutely magical during the winter months.
You can simply walk around and marvel in Lake Louise's beauty, or go on a guided snowshoeing tour to get a more unique experience!
If you come later during the winter season, Lake Louise freezes over, and you can actually skate over the ice!
They even have a super cool ice sculpture exhibition that happens here every January.
If you visit from spring through fall, I'd highly recommend doing the epic Plain of the Six Glaciers hike, which starts at Lake Louise!
If you're looking for somewhere to eat in Lake Louise, the Fairmont Château Lake Louise has an incredible restaurant with great food and cocktails, though their menu is a bit pricier.
If you're traveling on a budget, Trailhead Cafe is an amazing and affordable café with fantastic sandwiches and drinks!
---
Emerald Lake is actually located in Yoho National Park, but many people make the stop here when they visit Banff because it's located close to Lake Louise!
We loved having the lake all to ourselves so early in the morning, and the moody vibes made for some great shots.
It's definitely not this peaceful and quiet if you visit Emerald Lake during the summer months!
It would be so nice to stay in one of the rustic cabins here at Emerald Lake.
You can actually hike around the entire lake, which takes about an hour, but we just stayed around the section of the lake near the parking lot.
LOCATION: 1 Emerald Lake Rd, Field, BC
---
I'm not typically one for touristy activities, but the Banff Gondola is an attraction that's so worth visiting.
You get to take a gondola up Sulphur Mountain, then you can explore the peak and take in the sweeping views of six mountain ranges.
There's quite a bit of stair-climbing once you get off the gondola, so bring plenty of water and get yo' exercise on!
LOCATION: 100 Mountain Ave, Banff, AB
---
Of course, you can't stop into Banff without visiting the actual town.
Wander around, do some souvenir shopping, and be sure to grab a meal at a local restaurant!
I adore the souvenirs at the Big Bear Trading Company, which are more stylish and modern and don't look like your typical touristy screen-printed t-shirts.
There's even a massive shop called The Spirit Of Christmas that sells Christmas ornaments and goodies, and it's Canada's largest year-round Christmas store!
There are plenty of great spots to eat in Banff – Block Kitchen + Bar is an awesome Asian fusion restaurant with a cool urban rustic interior, and they serve up delicious small tapas.
---
Did you know that you can actually ski and snowboard in Banff?
Book your skiing or snowboarding experience ahead of time, which includes rental equipment (skis, poles, and boots for skiers or snowboard and snowboard boots for snowboarders) and hotel pickup and drop off.
If you'd prefer to bring your own equipment or rent on-site, you can just visit the ski resorts yourself!
Mount Norquay is a great beginner or family-friendly spot, while Sunshine Village and Lake Louise are a lot larger with better terrains.
---
Best things to do in Banff during winter:
Peyto Lake
Bow Lake
Lake Louise
Emerald Lake
Banff Gondola
Town of Banff
Ski or snowboard in Banff
These were some of the best and most fun things to do in Banff National Park during the winter months!
Banff is always a fun place to visit, whether you're visiting during the summer or the winter.
It's one of those trips that just never gets old – like Niagara Falls!
Have you been to Banff National Park during the winter before? What are the best things to do in Banff in your opinion? Let me know on Twitter or Instagram!
Plan your Banff trip
If you're looking for more fun things to do in Banff, you might enjoy these posts:
Tours & activities in Banff
If you're looking for tours and activities to add to your Banff winter itinerary, you might enjoy these ones:
Be sure to keep up with me on Instagram, TikTok, Twitter, Facebook, and Pinterest if you aren't already!
Feel free to subscribe to my weekly newsletter to get my blog posts delivered straight to your inbox.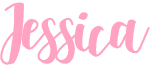 ---
Like this post? Pin it for later!