Looking for tips on how to travel on a budget in your 20s?
While it's nice to explore new places all the time, it ain't so friendly for the wallet.
Traveling on a budget is definitely not an easy feat, but it can be done while still enjoying your trip.
I want to travel as much as I can while I'm in my 20s, because I know I won't be doing it as much when I eventually buy a house and get pets.
I've put together some of the tips that I've learned from my own travels to help you guys with traveling on a budget.
Here are some helpful tips on how to travel on a budget in your 20s!
Be sure to also follow me on Instagram and TikTok – I share a lot more content on those platforms that don't make it to the blog!
---
Tips for traveling on a budget
---
1. Use credit cards that collect travel rewards points
Credit cards with travel rewards are an absolute necessity if you enjoy traveling.
You can rack up points from all sorts of everyday purchases from buying groceries, to getting gas for your car, to even paying off your internet bill.
Do your research online to find the best credit card for you.
There are cards that require you to pay the taxes and fees on any flights, cards that give you airport lounge access across the world, and cards that give you rebates on a Nexus card.
---
2. Stay in Airbnbs over hotels
In the last few years that I've been traveling, I've stayed in at least a few dozen Airbnbs.
There were some that were a cozy home away from home (a fireplace lit for us every single night), and there were some that could've used less earwigs and cockroaches.
Even with the whole review system, you never know what you'll get with Airbnb, but at least you'll be able to save a lot more on accommodations.
Oh, and maybe don't watch the movie 14 Cameras before you stay in any Airbnb homes.
I also have a separate blog post all about how to find the best Airbnbs.
You can also stay in hostels if you feel comfortable, but I personally have heard way too many horror stories to want to do so.
---
3. Pack your own snacks and instant coffee
Instead of going out every morning and buying overpriced coffee and breakfast items, just have your own granola bars and instant coffee or tea at the Airbnb before you head out.
Many Airbnb homes at the minimum have a kettle or coffee maker, so it's not too much of a nuisance to make your own.
We did this both times we visited Iceland because we knew there wouldn't be many drive-thrus or takeout spots.
We managed to save quite a bit compared to in Ireland when we bought Starbucks coffees and yogurt granola bowls every morning!
Especially when you're traveling for longer than a couple of days, the food budget really adds up.
---
4. Eat at restaurants less often
I always try to eat out at a restaurant a minimum of once a day when I'm traveling.
I love diving into the culture of a new place, and it's just nice to see what kinds of cuisine other cities and towns have to offer.
In Reykjavik we tried rotten shark, in Newfoundland we tried cod tongues, and every time I visit Vancouver I always have to eat sushi at least once.
To save a bit more, try to eat out once a day and maybe bake frozen pizzas at the Airbnb for the rest of your meals.
If you do want to eat out but as cheaply as possible, split a pizza with your travel buddy!
---
5. Search for free things to do
Anywhere you travel, there are likely to be tons of fun and free things you can do.
If you're traveling somewhere to go hiking, you can probably find tons of places without admission or parking fees.
If you're visiting a city, see if any museums are free or PWYC on certain days.
It all just takes a little bit of research and planning, but this way you don't have to spend hundreds of dollars just on tourist attractions.
---
6. Fly with budget airlines
While I love the comfort of the big Air Canada planes and not having to pay extra for water or carry on bags, I definitely think flying with budget airlines is worth it.
I don't know if I could do it for longer flights, but the five-ish hours to places like Ireland or Iceland aren't too bad.
Another thing about budget airlines is that they tend to fly during off times like the evening or morning so it does screw up your eating and sleeping schedules, but hey, it's a sacrifice.
---
7. Use Hopper to find cheap flights
You can use the app Hopper to find out when your desired destination has the cheapest flights.
All you have to do is put in the destination and travel dates, and Hopper will send you notifications when the flight drops to a low price or when they estimate the price will raise soon.
The absolute cheapest flights often have many layovers, but it's a good option if you really want to save on the flight.
Another method I use to check for cheap flights is Google Flights, and they're pretty much always on top of their game.
Always check multiple websites because the flight prices could be different on the airline's website versus a third party site like Expedia!
The thing I do love about Expedia is the fact that you can collect points on all your purchases and redeem it for cash towards future purchases.
---
8. Be flexible with your travel dates
The only thing about using Hopper is that you have to pick specific travel dates.
Sometimes flying out a day earlier or later can actually be cheaper, so it's always good to keep an eye out for yourself as well.
Flights in general are typically cheaper on Tuesdays, Wednesdays, and Saturdays.
You might also catch a flight deal every now and then, and if you do, you better hop on it quick before it gets booked up!
---
9. Skip the souvenirs
Ain't no one expecting you to buy souvenirs at every single destination you visit.
Or at least I hope not.
I used to scour around searching for the perfect souvenirs for my family and friends, but now I only buy things if I really, really want to.
I bought chocolates for everyone at the Guinness Storehouse in Ireland and the Dole Plantation in Hawaii (food is the way to a person's heart, y'all), but I only bought one souvenir for my mom in Israel.
As for souvenirs for myself, I'm perfectly happy with photos and memories.
---
10. Travel during off seasons
If there's one thing you take away from this post on how to travel on a budget in your 20s, it's this one.
As you've probably noticed, Adam and I tend to travel later in the year.
It's usually the end of summer and tourist season that we like to travel, and flights and accommodations tend to be cheaper during that time.
Yes, the weather tends to be a bit more sucky, but there are way less people crowding attractions with their selfie taking and you get to save a bit of money!
---
How to travel on a budget in your 20s:
Use credit cards that collect travel rewards points
Stay in Airbnbs over hotels
Pack your own snacks and instant coffee
Eat at restaurants less often
Search for free things to do
Fly with budget airlines
Use Hopper to find cheap flights
Be flexible with your travel dates
Skip the souvenirs
Travel during off seasons
Traveling on a budget isn't hard if you're willing to sacrifice a little bit.
I personally don't believe in traveling and not being willing to spend a penny, but I do think sometimes it's worth cutting down on some things.
If you're really on a budget, you can stay in hostels and hitchhike, but I prefer the comfort of my own private Airbnb and the safety and reliance of a car.
It all depends on the type of traveler you are, really!
What are some of your tips on how to travel on a budget in your 20s? Let me know on Twitter or Instagram!
Planning your next trip? Looking for more tips on how to travel on a budget in your 20s? Check out my other posts on travel tips:
Be sure to keep up with me on Instagram, TikTok, Twitter, Facebook, and Pinterest if you aren't already!
Feel free to subscribe to my weekly newsletter to get my blog posts delivered straight to your inbox.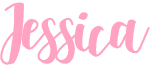 ---
Like this post? Pin it for later!