If you've tried packing for a trip in only a personal item travel bag, you'll know how tough it can be.
I tend to overpack no matter how much I plan my packing list and outfits, and it is truly a curse.
Many airlines offer free carry-on bags, but the budget ones don't always do.
Is the additional $50 carry-on bag fee worth it to not have that headache? Maybe.
If you're on a budget though, that $50 might be enough to cover your entire lunch budget for the weekend.
I'm sure minimalists might be able to pack for even weeks-long trips in just a simple backpack, but I sure ain't one of those people.
And I'm guessing you aren't either if you're reading this!
Without further ado, here are my tips on packing for a weekend trip in just a personal item bag!
Be sure to also follow me on Instagram and TikTok – I share a lot more content on those platforms that don't make it to the blog!
---
What is considered a personal item bag?
---
Personal item bag sizes
The exact size allowance of a personal item bag depends on the airline, but in general it's anything that can fit under the seat in front of you.
This can be anything from purses, to backpacks, to laptop bags, as long as it's not large enough to be deemed as a carry-on.
Here are a few examples of personal item sizes from some popular Canadian airlines:
The best personal item bag options
If you're traveling with just a personal item bag, a backpack will probably be your best option as it will fit the most stuff inside.
After doing a lot of research, tentree's Mobius 35L Backpack seems to be one of the best options for a personal item bag.
It's a Canadian company, the backpack is made with sustainably-sourced materials, and tentree plants 10 trees for every purchase made!
Fjallraven's Kanken backpacks (4 in x 11 in x 14 in) are also great quality for a decent price, and they come in endless fun colours.
I frequently swap between my Levi's backpack and Timbuk2 backpack depending on what I'm packing.
The Levi's one is just a regular backpack and works great if I'm packing smaller bags of stuff inside, while the Timbuk2 one has tons of different compartments to store things in.
---
How to pack in only a personal item bag
---
I'm specifically going off of what I packed for my long weekend trip to Whistler, where we did a lot of winter activities.
It might be even easier for you to pack in a personal item if you're traveling for less than 4 days or during warmer weather.
Here are some of my tips on how to pack for a weekend trip in a personal item!
1. Write out a packing list
Just like writing out your goals helps you to manifest those dreams, writing out a packing list will help you to manifest packing for a weekend in only a personal item bag.
It also helps you to narrow down what you actually need and what you can go without.
It's best to organize it by categories to see it at a glance:
Clothing
Personal care
Tech
Miscellaneous
Either write it out in the notes app on your phone, or with an actual pen and paper.
Label each category, then list the things you plan on packing, and try to keep it to the bare minimum!
---
2. Forego the unnecessary
As much as you might want to bring your camera, Polaroid camera, and tripod, you can probably survive with just your smartphone camera for the weekend.
My daily Korean skincare routine consists of at least 10 different products, but that just ain't gonna fly in a 1 L liquids bag.
If you're a skincare junkie like me, you can simply break it down into just a cleanser, serum, and moisturizer.
---
3. Carry skincare or beauty samples instead of full-sized products
Instead of lugging around all your heavy skincare and beauty products, just bring travel sizes or samples!
The smaller the samples, the more you'll be able to fit into your liquids bag.
It ain't fun having to decide between packing setting spray or mouthwash, so save yourself stress and get tiny samples.
You can redeem your Sephora points and take advantage of samples with online orders to get things like cleansers and makeup removers that you can easily carry around with you anywhere and everywhere!
Otherwise, you can buy tiny travel-sized personal care items on Amazon.
---
4. Pack as little clothing as possible
Pack at least 1 pair of underwear and socks per day (personal hygiene, y'all).
As for all of your other clothing, bring pieces you can mix and match and wear with multiple outfits.
That's the reason why I love capsule wardrobes so much – it makes it easier for even travel!
For winter destinations, you can totally just pack one sweater to wear over all your other tops, because you won't be sweating in it anyway!
Sweaters take up a lot more space than thinner tops and t-shirts do, so it'll make your life easier.
If you're headed on a weekend trip during warmer weather, you can definitely fit multiple t-shirts into your personal item bag.
You'll want to anyway, 'cause you'll be sweating in your clothes on the daily.
I've also got a blog post all about how to plan your travel outfits if you're interested!
---
5. Packing cubes are your best friend
Squishing all your underwear, socks, and clothes into your dirty backpack isn't the best idea.
Roll all your wearables, piece them together like a jigsaw puzzle in your packing cube, et voilà!
Well organized and easy to stuff into your backpack.
Packing cubes are truly essential, y'all.
---
6. Tie a sweater or jacket around your waist
Is this a fashion statement or smart packing move? No one will ever know.
Your waist gives you realty space for an extra sweater, plaid shirt, or jacket.
If you want to look ~bougie~, you can also tie a sweater around your neck like a prep school kid.
Either way, it's a way to have another warm layer without having to stuff it into your personal item bag!
---
7. Wear a fanny pack
While purses and other small bags might be flagged as additional carry-on items, a fanny pack might be acceptable as just an extension of your body.
Do this at your own risk, 'cause you never know how strict the airline you're flying with is going to be.
I've worn a fanny pack without getting any additional charges or being asked to put it in my backpack on both an international flight with Air Canada and a domestic flight with budget airline Flair.
I absolutely love this Adidas fanny pack because it's small, lightweight, and cute enough for Instagram ('cause that's important).
I can fit my phone, wallet, Kindle, and other small items. It even fits a small water bottle!
---
8. Pack things inside your coat pockets
I actually read a tip about this somewhere online, and thought it was so genius.
You can actually fit quite a bit inside your coat pockets, especially if there are multiple pockets.
My Roxy ski jacket has 2 secret pockets (1 mesh and 1 Velcro), 1 Velcro breast pocket, and 2 zipper pockets.
I only put my emergency kit (heated blanket, orange tape, whistle), head lamps, bandaids, surgical masks (it's flu season), and chargers in my pockets.
However, I totally could've fit granola bars, flushable wipes, makeup, and more.
If you're going somewhere warm, you can still bring a rain jacket or spring jacket because it does get chilly on planes!
You can always tie the jacket around your waist if it gets too warm.
---
9. Wear the heaviest items to the airport
This one's an easy tip that most people know, but I figured I'd include anyways.
Leave the sneakers in your backpack and wear your winter boots on the plane (I know it's sufferable, but you'll live).
Wear your hat and scarf and stuff them into your coat sleeves later.
If you're low on space, wearing the bulkier stuff on your body gives you more space for the essentials in your backpack.
---
10. Dangle items off your backpack or jacket
Bulky winter gloves? Velcro them to your ski jacket.
Fluffy neck pillow? Dangle it off your backpack.
Again, do this at your own risk, because you could encounter a strict airline that'll make you stuff it in your bag.
---
11. Carry an additional tote bag
With your backpack stuffed to the brim for your weekend trip, it ain't gonna be fun trying to find things inside it.
Especially if you're staying in multiple accommodations and have to keep packing up every single night!
Carry a thin tote bag that you can roll up into your bag (or fanny pack), and transfer stuff into it once you're at your destination.
You'll have to pack it away when you fly back home, but at least it'll make it easier to find stuff in your bag while you're on your trip!
---
Personal item bag only packing list
---
Your personal item packing list will vary depending on the type of trip you're doing.
Here's a snapshot of what I packed for my long weekend trip in British Columbia during the winter!
Clothes
Uniqlo heat tech top
Lord & Taylor sweater
Burton fleece sweater
Uniqlo heat tech leggings
Levi's black denim
Black vans
Socks x5
Wool socks
Bra x2
Underwear x5
Sleep top
Sleep sweatpants
Adidas fanny pack
Winter Gear
Sunglasses
Tuque
Ski neck warmer
Roxy ski jacket
Helly Hansen snow pants
Ugg winter boots
Kombi gloves
Personal Care
Toothbrush
Makeup + skincare
Contacts + glasses
Hairbrush
Tech
Phone charger + plug
Charging phone case
Apple Watch + Apple Watch charger
iPad + iPad charger
Miscellaneous
Sleep mask
Emergency kit
Laundry bag
Brita water bottle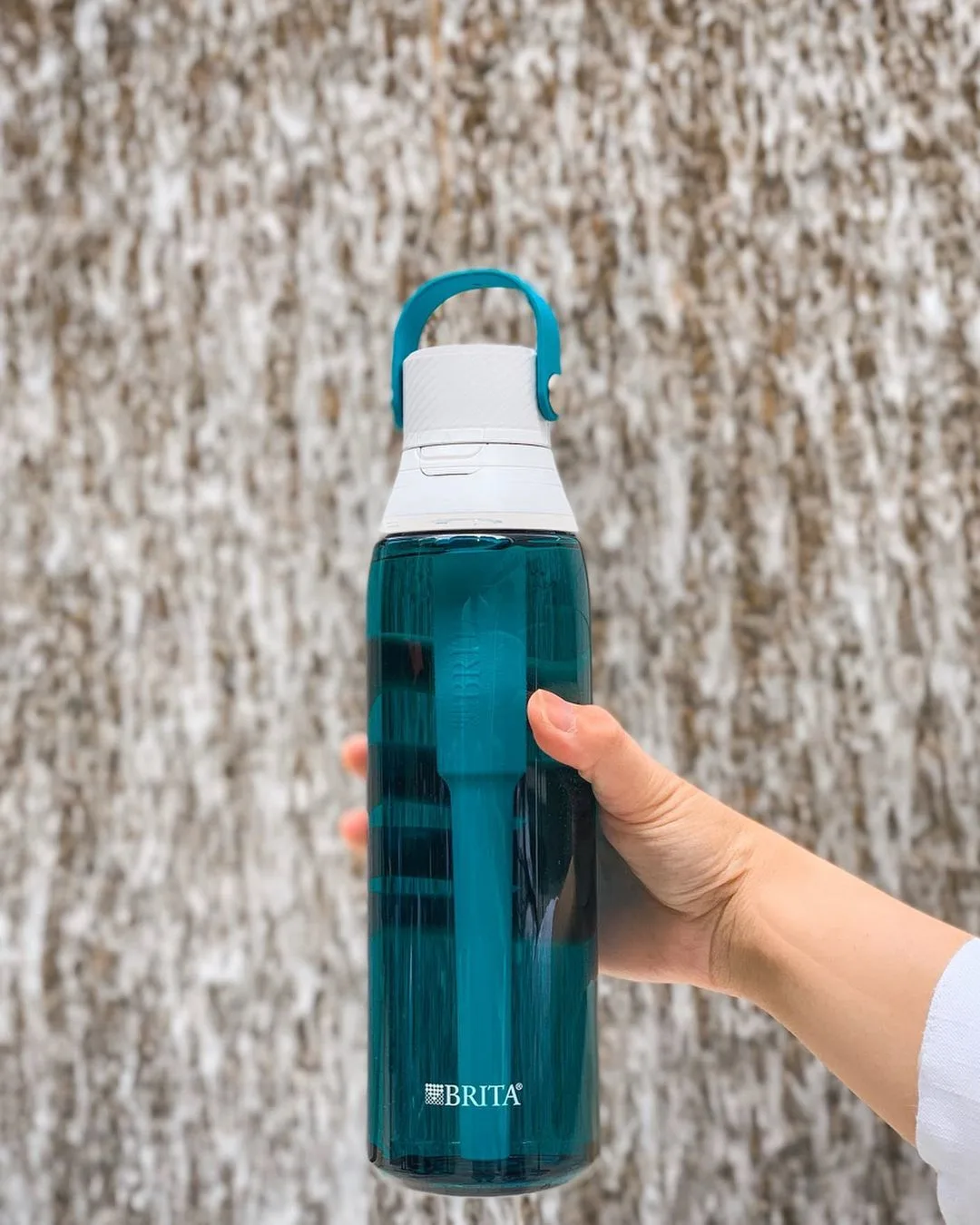 ---
As you can see, it's not crazy difficult to pack for a weekend trip in only a personal item bag.
If you follow these tips, you might even have enough space left for a few souvenirs.
Have you tried to travel with only a personal item bag? What are your tips on packing for a weekend trip in a personal item? Let me know on Twitter or Instagram!
If you're planning your next trip, check out my other posts on travel tips: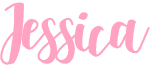 ---