I've stayed in a lot of Airbnb rentals in my lifetime, and I've picked up a few tips and tricks on finding the good ones.
As your friendly neighbourhood budget traveler, I try to save where I can, and Airbnbs fit the bill.
It's not that I prefer Airbnbs to hotels or vice versa; they both have their pros and cons, and I'll explain my thoughts on them below.
Without further ado, here are my tips for renting and finding great places on Airbnb!
Be sure to also follow me on Instagram and TikTok – I share a lot more content on those platforms that don't make it to the blog!
---
Hotels vs. Airbnb rentals: pros and cons
---
Pros & cons of staying in a hotel
Pros
Convenient locations – More touristy destinations like the Grand Canyon don't have many Airbnb options, but you can find plenty of conveniently located hotels.
Guaranteed toiletries – Most hotels come with complimentary soap, shampoo, conditioner, and body lotion.
Clean linens – Hotels have cleaning staff to do laundry and change towels and linens. However, we did stay in a hotel once with leftover man crust on the blanket case.
Luggage drop-off – A lot of hotels will allow you to either check-in early or drop off your luggage ahead of time of your check-in.
Cons
More expensive – Sometimes hotels can be cheaper or around the same price as Airbnbs, but they're usually a little or a lot more expensive.
Loud guests – Staying in a hotel means encountering other guests, which ain't fun if they're loud and noisy and run around.
---
Pros & cons of staying in an Airbnb
Pros
Cheaper – If you're on a budget, Airbnb usually has cheaper options than hotels.
Airbnbs vary in pricing depending on whether you're staying in a private room in someone's house or staying in an entire house on your own.
Private – You can find apartments and homes on Airbnb that you can have all to yourself.
Many people renovate their basements or have guesthouses on Airbnb, so the extent of dealing with people is having them live above you.
More options – Tons of people are looking to make extra cash with Airbnb, so there are tons of options out there, especially if you're visiting more populated cities or destinations.
Local experience – Staying in someone else's home gives you more of a local experience than a touristy hotel one. Especially if they have friendly dogs or animals in the home.
Cons
Hosts manage their own places – No one is holding Airbnb hosts accountable if they don't change the bedsheets or vacuum the floor.
Sometimes you can't even tell, so you pretty much have to accept you won't always be staying in pristine conditions.
Cancellations – While this hasn't happened to us yet *knocks on wood*, I've seen many people have their reservations cancelled on them before their visit.
Good news is that Airbnb shows it in the reviews, so definitely steer clear if you see multiples of the cancellation message: "The host canceled this reservation x days before arrival. This is an automated posting."
---
What to bring to your Airbnb
---
If you're worried about the cleanliness of your Airbnb, here are some things to pack of your own:
Towel
Pillowcase
Blanket
Slippers
Towel – I'm pretty sure I got a stye from using a dirty towel at an Airbnb, and if you don't want to risk it, bring your own.
Regular towels are much better to dry off with than microfibre towels, but most travel towels are made of microfibre because it's lightweight and quick-drying.
Pillowcase – Feel free to bring your own pillow or pillowcase to sleep on.
I have no doubt in my mind that some Airbnb hosts either don't change the pillowcases or simply flip the pillow over for the next guest.
Blanket – I've stayed in some filthy Airbnb homes, and we usually sleep on top of the covers if it's that bad.
You can cover yourself with your coat or jacket, but it's much more comfortable to have a small travel blanket.
Slippers – Bring slippers to walk around the Airbnb and possibly wear inside the shower.
If there's gunk all over the shower floor, you don't really wanna step in that with your bare feet.
I love these Crocs slides because they're super comfortable and waterproof.
---
How to find a good Airbnb rental
---
1. Book way ahead of time
Unless you want to stress out trying to find accommodations later, it's best to start your search early.
As soon as you've booked that flight, get to searching, especially if you're visiting a popular place that likely won't have many options!
You don't really have to worry about this if you're visiting a big city like Salt Lake City, because you're guaranteed to find great options at anytime.
However, you'll want to book those Whistler accommodations ASAP!
Sometimes you'll get lucky and a good Airbnb will pop up at the last minute when someone else cancels their stay, but don't count on that happening.
---
2. Put in the travel dates first
When you first search a location on Airbnb, it usually shows some of the best options at the top.
Once you put in your travel dates, the quality diminishes quite a bit because the good Airbnbs are usually already booked up.
While you can chance it and individually click on each property to see if it'll be available on your dates, it's more useful to spend your precious time finding and booking the good ones before anyone else does.
---
3. Filter out your searches according to your needs
Airbnb has search filters you can use to find your perfect stay.
You can choose between staying in an entire place to yourself, a private room in someone's home, a hotel room, or a shared room.
There are tons of other filters you can select, from the number of beds, bedrooms, and bathrooms they have to whether the property is pet or smoking-friendly.
The filter you'll probably use the most is the "price" filter, because places can be anywhere from $50 a night to over $1,000 a night.
---
4. Look for the "Superhost" badge
It takes a lot in order for someone to get a "Superhost" badge.
There are a few requirements they have to have fulfilled, including having an average rating of 4.8, which isn't easy to get.
If someone has the badge, their places are usually guaranteed to be comfortable, clean, and safe.
As Airbnb themselves put it, Superhosts "provide a shining example for other hosts, and extraordinary experiences for their guests."
---
5. Read the actual reviews
Although a place might have a high rating and a number of good reviews, you can't always trust that.
It's worth combing through reviews to see exactly what people actually think of the place.
However, sometimes you'll get unlucky with Airbnb, which you have to get used to if you're choosing to stay in someone else's home.
We stayed at an Airbnb in Newfoundland that clearly hadn't been vacuumed in a long time and had dead spiders and cockroaches out in the open. The place had a ton of good reviews, some even saying how clean it was.
Quite a few Airbnbs we've stayed at have had clogged shower drains, aka we've had to step in other people's dead skin and dirt.
One of our Airbnbs gave us towels that didn't look very clean, and I coincidentally got a stye during our stay.
---
6. Don't judge Airbnbs by their photos
Let's be real: not everyone is a photographer, and that includes Airbnb hosts.
Some of the best places we've stayed in did not look like much from their photos, but they turned out to be comfortable and adorable.
One place we stayed during our Arizona to Utah road trip had really cool decor based on their photos.
However, it was so disgusting in there that we skipped showering and slept over the covers with our jackets on.
---
7. Check the rules before booking
Some Airbnb hosts have extensive rules you have to follow if you want to book their property.
One host in Hawaii had a whole document he made us print as a "contract" to give him in person, but when we met him he didn't even ask for it.
I've also had another host ask me to take out the garbage and sweep the floor before leaving lol.
Be sure to read the host's rules before booking because it is their home and you should be respecting their rules.
---
8. Be open to staying in further out areas
If you're visiting popular tourist destinations like Banff, Airbnbs likely won't be any cheaper than hotels.
Sometimes it's worth staying in areas a little further out and driving a little bit more.
For example, Field is an hour out from Banff and Golden is about an hour and a half, and here are some typical Airbnb prices during peak season in July:
Banff – average $500 to $800 per night
Field – average $300 per night
Golden – average $100 to $200 per night
It then boils down to what's more valuable to you: your driving time or your money spent on a convenient location.
---
9. Use the map tool
I pretty much always use the map tool when I'm looking for Airbnbs.
Even if you search a specific location like "Toronto", you're going to get a scatter of properties from Parkdale to Leslieville, which are an hour away from each other by streetcar.
Since Adam and I do a lot of road trips, I usually try to find places that are either in the nearest major town or city or are somewhere near the road we're driving on.
I always scout out potential Airbnbs when I plan a trip even if I don't specifically plan on staying there, because it helps to know what areas actually have accommodations.
---
10. Stay away from sketchy hosts
While I haven't encountered any sketchy Airbnb hosts myself, I've heard many horror stories online.
If your host asks you for a real life cheque or to swap to a different property at the last minute, those are red flags.
If your host asks you to avoid the concierge because Airbnbs aren't allowed in their building, it's best not to stay there in case you get caught and kicked out.
---
Airbnb best practices: how to be a good guest
As much as hosts have a responsibility to take care of their properties and not scam people, guests have responsibilities as well.
Below are a few tips on how to be a decent guest on Airbnb.
Leave things the way you found them
Sure, some Airbnb hosts charge cleaning fees. Yes, you're paying to stay there.
But that doesn't mean you can leave messes everywhere. As one of our Airbnb hosts put it, they're "not your mom".
Treat your stays as a home away from home and respect other people's properties.
Respect other residents
I'm talking specifically about condominiums and apartments, but this goes for houses and guesthouses as well.
We live in a downtown Toronto condo, and on the daily we encounter Airbnb guests doing things like:
Flooding the entryways in large groups
Standing in front of open elevators while trying to figure out their next move
Having loud parties filled with cigarettes and marijuana (both are banned in my condo)
Leaving trash and beer cans in the stairwells
Tossing junk onto balconies below (not limited to bras and beer bottle caps)
And that's not even the half of it.
While I don't enjoy sharing the elevators and hallways with new strangers everyday, I'd accept it more if people were more aware and respectful.
Just please think about people besides yourself – we always do whether we're staying in Airbnb apartments or homes.
Rate your stays afterwards
This is more so for the people who will be potentially staying at the Airbnb after you.
If the place you stayed in is unclean or not what you expected, say so in the reviews!!!
This will save other people from going through the trouble you went through.
I definitely would have liked to hear tips about dust balls and dead bugs before booking my Airbnb in Newfoundland.
---
While I enjoy the security and luxury of staying in hotels, Airbnbs are much more budget-friendly.
I'm someone who would rather spend money on experiences, so I prefer to save on accommodations and spend on food and activities.
However, I do always look at both Airbnbs and hotels on Expedia to see what the best deals are!
Have you used Airbnb before? What are some of your tips on renting on Airbnb? Let me know on Twitter or Instagram!
If you're planning your next trip, check out my other posts on travel tips:
Be sure to keep up with me on Instagram, TikTok, Twitter, Facebook, and Pinterest if you aren't already!
Feel free to subscribe to my weekly newsletter to get my blog posts delivered straight to your inbox.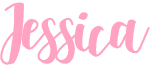 ---
Like this post? Pin it for later!