Adam and I spent Family Day weekend in Whistler, and we did a ton of fun winter activities during our little weekend getaway.
It was my first time skiing, and while I did hate it at first, I grew to really enjoy it by the end of our weekend.
This trip has definitely changed the way I feel about winter, and makes me envy how much nicer British Columbia's weather is year-round.
Here's how to spend a winter weekend getaway in Whistler, including the best things to do and places to eat!
If you're visiting Whistler without a car, you can also take a shuttle from the Vancouver Airport!
Be sure to also follow me on Instagram and TikTok – I share a lot more content on those platforms that don't make it to the blog!
Disclaimer: Tourism Vancouver was kind enough to hook us up with a complimentary media pass, which gave us access to several of the experiences I'll be mentioning in here. As always, all opinions are my own, and I would never recommend anything to you guys that I wouldn't pay for myself.
Plan your Whistler trip
If you're planning your trip to Whistler, you might find these posts helpful:
Where to stay in Whistler
If you're looking for hotels in Whistler, here are the hotels we've stayed at during past trips:
We loved our stays at all of these hotels, and they each had their own unique charm!
---
What to pack & wear during a weekend in Whistler
---
We flew to Vancouver with Flair Airlines (a budget airline), so I decided to just travel with a personal item.
Being the over-packer I am, I thought it would be a lot more difficult, but I actually managed to fit everything I needed for our weekend in Whistler!
Here's a list of essentials you need to pack if you're visiting Whistler during the winter:
Winter tuque or beanie
Neck warmer
Heat tech clothing
Fleece Sweater
Ski jacket
Snow pants
Winter boots
Waterproof gloves
Winter tuque or beanie
Of course, you'll want to keep your head warm while out and about doing your winter activities in Whistler.
Preferably a hat with no pompom, as it won't fit under helmets.
Neck warmer
Depending on how cold it is, you might also want to bring a neck warmer for any winter activities.
A scarf would be annoying to wear, but a neck warmer would be easy to keep under your jacket and over your face.
I brought one, but didn't feel the need to wear it as it wasn't super cold out when we visited.
I love this 100% wool neck warmer from Madewell!
Heat tech clothing
I was skeptical that UNIQLO heat tech gear would actually work, but it did.
Adam and I both wore heat tech long sleeves and leggings under our winter gear and they kept us warm and toasty throughout all our activities.
Fleece sweater
I lived in my Burton fleece sweater everyday we were in Whistler.
It kept me cozy and warm through all our winter activities, and it looked super chic!

Ski jacket
Before our trip, I had no idea there were actual jackets dedicated to winter sports.
I'm glad I found this out before I bought a random down jacket that I would've sweated to death in.
Ski jackets have a lot more pockets than regular jackets, and they even have zippers under your armpits if you get too sweaty!

Snow pants
If you're a beginner at skiing or snowboarding, you're especially going to need snow pants.
They'll even be useful for hikes and other activities so your actual pants don't get soaked.
Adam didn't bring sweatpants and he regretted it!
I'd recommend getting bib pants so you don't get snow all over your back and booty – I regret getting just regular snow pants.

Winter boots
You'll be walking around in a lot of snow, slush, ice, and salt in Whistler, so be prepared with proper winter boots.
I wear my UGG Adirondack boots on all my winter travels.
They're super warm and comfortable, and they're stylish!
Waterproof gloves
Keyword here is waterproof, because I cheaped out and bought water-resistant gloves that soaked through.
You'll especially need a good quality and waterproof pair if you're a beginner skiier or snowboarder, because you'll be nonstop falling all over the place and soaking your gloves.
---
Day 1: Skiing or snowboarding
---
Ski or snowboard north of Vancouver
Skiing in Whistler is pretty pricy, so we decided to ski near Vancouver instead and do other cool winter activities in Whistler.
There are several places to ski on the way from Vancouver to Whistler: Mount Seymour, Grouse Mountain, Cypress Mountain, and Whistler Blackcomb.
You can typically get discounted rates at all of these ski spots if you book your tickets ahead of time online.
We arrived in Vancouver right in the morning, so we headed off to go skiing as soon as we left the airport.
We ended up visiting Cypress Mountain because it was fairly priced and known to have decent ski terrains.
Mount Seymour
Mount Seymour is the cheapest place to ski in Vancouver, and it's the best for beginners.
It's the only family-owned and operated ski area in Vancouver, which is also a cool thing!
The rate for a day lift ticket is $29-$79 per adult depending on the time you visit, and rentals are $45 per adult.
It's located an hour away from the Vancouver Airport.
Grouse Mountain
In order to access skiing at Grouse Mountain, you have to take the gondola to the top.
Grouse Mountain offers steeper hills, so it's not the best place for beginners to ski or snowboard.
The day rate for the gondola and lift tickets is $75 per adult on weekdays and $79 per adult on weekends.
It's about 45 minutes north of the airport, located in North Vancouver.
Cypress Mountain
Cypress Mountain is a fantastic place to ski for beginners, and has great terrains for regular skiers.
The rate for a day lift ticket is $76-$92 per adult depending on the day you visit.
It's located in West Vancouver, about an hour north of the airport.
Whistler Blackcomb
Whistler Blackcomb is where most tourists come to ski or snowboard, and it's also the most expensive.
The rate for a day lift ticket is $179 per adult, but you can save $14 if you buy it ahead of time online.
The drive up to Whistler is just over 2 hours from the airport.
---
Stay overnight in Squamish or Whistler
Squamish is right in the middle between Vancouver and Whistler, so it's a great area to stay in on your way up.
However, if you're skiing in Whistler, it's probably more efficient to actually stay in Whistler.
You can find decently-priced Airbnbs in Squamish, while hotels in Whistler tend to be more expensive.
Personally, I prefer to stay in cheaper accommodations and splurge more on food and activities.
I have a separate blog post all about how to find the best Airbnbs if you're interested!
---
Have dinner in Squamish
If you're staying in Squamish, grab sushi at Sushi Sen or pub food at Backcountry Brewing for dinner.
Other great options are Essence of India for Indian cuisine and Saha Eatery for Lebanese food, but we didn't have a chance to try these spots ourselves.
Sushi Sen Japanese Restaurant
We weren't expecting for there to be sushi in Squamish, let alone good sushi, and we were very happy with the quality at Sushi Sen.
They do make huge rolls with a lot of rice though, so be sure not to order too much!
If you do visit Sushi Sen, you absolutely must try the Blue Sea Roll with real crab, mango, mayo, tuna, and garlic sauce – it's v delish.
LOCATION: 40382 Tantalus Rd, Garibaldi Highlands, BC | Website
Backcountry Brewing
We wanted to visit at least one local craft brewery in Squamish or Whistler, and we stumbled across Backcountry Brewing near our Airbnb.
Adam got one of the IPAs, which was not too bitter and tasted fruity.
I got the coconut and chocolate imperial stout and it was so darn good.
While the beers were more of a standout on their menu, the food was also pretty good.
For an appetizer, we got the banh mi tater tots, and the only thing that really made this dish taste like banh mi was the pickled vegetables.
We also shared the prosciutto & fig pizza, which was unique and went well with their beer-infused hot sauce.
LOCATION: 405-1201 Commercial Way, Squamish, BC | Website
---
Day 2: Snowmobiling & hiking
---
Snowmobile tour with The Adventure Group
Snowmobiling is one of the most exhilarating experiences I've ever had in my life, and probably my favourite activity from our weekend in Whistler.
We did our snowmobiling tour with The Adventure Group and it was such an incredible experience.
The tour started off with a shuttle bus to the snowmobiling area, before we got separated into smaller groups with individual guides.
After instructing us on how to drive the snowmobiles, our guide Sam took us off on our riding adventure.
Sam gave us opportunities to swap drivers a few times.
At first I planned on letting Adam drive the entire time, but I braved it out and tried it out myself.
I really would've regretted not driving the snowmobile at least once.
We stopped at one viewpoint, where we took some pretty rad photos under the sun.
---
Grab lunch in Whistler
The drive to Joffre Lakes Provincial Park is a long one, so you're going to want to fuel up for the ride with some good food.
If you're in the mood for brunch, head over to Stonesedge Kitchen.
If you're looking for something heartier and warm, stop by Ohyama Ramen.
Stonesedge Kitchen
Adam and I both got the chicken benny, which features fried chicken, corn relish, hot hollandaise, two soft poached eggs, buttermilk waffle, and potatoes.
Y'all, this may be one of the best chicken and waffles I've ever had.
Everything about this dish was absolutely perfect!
If you're a sweet tooth, you'll also enjoy the iced coffee here.
LOCATION: 4122 Village Green #13, Whistler, BC | Website
Ohyama Ramen
Tucked away out of the centre of Whistler Village is this little ramen spot.
It's connected to Fuji Market, a small Japanese grocery store, and Harajuku Izakaya, a Japanese tapas spot.
I got the vegan curry udon, which was pretty good and very filling.
Adam got the spicy ramen, which is definitely not for the faint-hearted.
They also have a combo offer for $10 that gets you a pint of Sapporo and 4 pieces of pork gyoza, so we turned one of our bowls into a combo and shared everything.
LOCATION: 4000 Whistler Way #204, Whistler, BC | Website
---
Hike at Joffre Lakes Provincial Park
The drive from Whistler to Joffre Lakes Provincial Park is about an hour, so get a podcast going and start your drive as soon as you can.
Keep an eye out for park news, as there's a risk of avalanches during the winter.
Also make sure that you're fully prepared for an actual winter hike, and don't do anything you don't feel comfortable doing.
Hiking to the three lakes at Joffre Lakes
The park consists of three lakes: Lower Joffre Lake, Middle Joffre Lake, and Upper Joffre Lake.
The first lake is pretty much right by the parking lot while the other two lakes are farther out but close to one another.
The hike to all three lakes took us around three hours roundtrip, which would've taken less time had we had snowshoes on.
Tips for hiking Joffre Lakes
I would highly recommend renting snowshoes because it's extremely difficult to hike in the snow.
Adam and I hiked in regular winter boots, and I fell, cried, and almost gave up more times than I can count.
It'll be helpful to wear snow pants as well, as some paths are steep and it might be easier and safer to slide down instead of walking.
You should also bring at least one bottle of water each, but there's an ample supply of snow you can eat along the way. 😉
---
Stay overnight in Pemberton or Whistler
Pemberton is in-between Joffre Lakes and Whistler.
If you end up taking awhile at Joffre Lakes, it might be nice to just stay overnight in Pemberton.
Whistler is just an hour drive back, so it's not too bad either.
We drove 2 hours back to Squamish, since Airbnbs there were the cheapest option and we had the same one booked for the whole weekend 😛
---
Day 3: Ziplining & art
---
Zipline tour with Ziptrek Ecotours
We ziplined with Ziptrek Ecotours during the fall and had such a fun time.
We did the Sasquatch, a 2 km long zipline, and it just wasn't enough.
This time we did the Eagle zipline tour, which consisted of 5 ziplines through the forest.
For winter ziplining tours, they provide you with snow spikes for your shoes so you don't slip in the snow.
Our guides were very friendly and told us fun facts about the temperate rainforest we were in as we ziplined across the trees.
---
Explore art at the Audain Art Museum
The Audain Art Museum is housed in a stunning piece of architecture that's photogenic both inside and out.
While the museum itself is small, there are a lot of cool works of art to see, and they also feature temporary exhibitions.
Don't forget to stop into the gift shop as well to see some cool locally-made goodies and fun trinkets!
LOCATION: 4350 Blackcomb Way, Whistler, BC | Website
---
It was a short stay, but we had so much fun during our weekend in Whistler!
We visit Vancouver at least once a year, and we'll definitely keep doing drives up to Whistler.
If you're a big foodie, I'd definitely recommend checking out some fun food tours in Whistler, like this Distillery Tour & Tasting Experience, Hidden Gems Dinner Tour, or Fine Dining Tour!
Have you visited Whistler before? What were your favourite winter activities in Whistler? Let me know on Twitter or Instagram!
Plan your Whistler trip
If you're planning your trip to Whistler, you might find these posts helpful:
Be sure to keep up with me on Instagram, TikTok, Twitter, Facebook, and Pinterest if you aren't already!
Feel free to subscribe to my weekly newsletter to get my blog posts delivered straight to your inbox.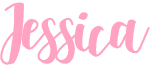 ---
Like this post? Pin it for later!