Putting together your Whistler summer itinerary and looking for the best things to see and do?
When you think of Whistler, you probably think of it as a winter ski and snowboard destination, but it's absolutely amazing to visit all year-round.
We've now been to Whistler three times during different seasons, and we've loved it every single time!
If you're planning your trip to Whistler, here's everything you need to include on your 3 day summer itinerary.
If you're visiting Whistler without a car, you can take a shuttle from the Vancouver Airport!
As always, we plan our travel itinerary to a tee to make the most of anywhere we travel!
Be sure to also follow me on Instagram and TikTok – I share a lot more content on those platforms that don't make it to the blog!
Disclaimer: Tourism Whistler was kind enough to hook us up with a complimentary media pass, which gave us access to several of the experiences I'll be mentioning in here. As always, all opinions are my own, and I would never recommend anything to you guys that I wouldn't pay for myself.
Plan your Whistler trip
If you're planning your trip to Whistler, you might find these posts helpful:
Where to stay in Whistler
If you're looking for hotels in Whistler, here are the hotels we've stayed at during past trips:
We loved our stays at all of these hotels, and they each had their own unique charm!
---
3 day Whistler summer itinerary
---
We actually spent two days in Vancouver, and then a day driving up from Vancouver to Whistler during this trip.
We made a bunch of stops in Squamish during the driving day and ended up in Whistler in the evening.
I would definitely recommend spending some time in Vancouver before heading up to Whistler, and stopping in Squamish helps to break up the drive!
You can adjust this 3 day Whistler summer itinerary depending on the time that you arrive in Whistler.
We checked into our hotel and headed straight to dinner, so I'll be starting off day 1 of our Whistler itinerary as the next morning.
There are tons of amazing Whistler restaurants you can visit for dinner, including these options:
Ohyama Ramen: casual ramen shop serving up hot and comforting noodle soups.
Creekbread: pizza place offering wood-fired pizza using locally-sourced, organic, and all-natural ingredients.
---
Day 1 in Whistler
---
We wanted a quick grab-and-go type breakfast before we started our activities, so we paid a visit to Mount Currie Coffee Company.
This small café started out in the nearby town of Pemberton, and their Whistler café is their second location.
They serve up sustainably-sourced coffees and freshly-baked pastries, we we loved their flaky Breakfast Croissant and Ham & Cheese Croissant.
I picked out my croissant without looking at the name, and was pleasantly surprised by the ham stuffed inside the croissant!
For drinks, Adam got a Cappuccino and I a latte, both of which were fantastic.
The café is quite small with minimal seating, but there are plenty of nice benches in Whistler Village to enjoy your breakfast and coffee at!
LOCATION: 103-4369 Main St, Whistler, BC
---
Rent bicycles from Black Diamond Bike Rentals
Something we really didn't expect to be so fun was cycling around Whistler, as we'd never heard about the surrounding trails before.
Cycling along the bike trails around Whistler Village is definitely one of the best ways to experience Whistler!
You can make stops at various parks and lakes around Whistler, all of which are picture perfect.
Black Diamond offers different kinds of bike rentals for all ages, whether you're looking to ride on the trails or hit up the Whistler Bike Park.
You can rent by the hours or days, and renting our e-bikes for 2 hours was the perfect amount of time for us.
Lost Lake
Lost Lake was our very first stop, and there was a super nice beach there.
I'm sure it's quite busy on a bright and sunny day, but we had it all to ourselves in the rain!
Green Lake
Green Lake was our next main stop, and the reflective views on the lake were gorgeous.
We loved seeing all the beautiful houses surrounding the lake!
There was also a seaplane sitting right on the lake, which was cool.
We passed by some train tracks, which could definitely make for some cool photos.
There's actually a cool hike to a spot called the Whistler Train Wreck, where you can see graffitied boxcars from a train that got derailed in the 1950s.
We didn't have time to do the hike this time, but it is on our list for the next time we visit Whistler.
Be sure to look up the "Train Wreck parking lot" on Google Maps, and not the "Train Wreck" itself!
Rainbow Park
Our favourite spot during our bike ride was Rainbow Park, where we saw stunning reflective views over the picturesque Alta Lake.
Again, we had it all to ourselves, which was so nice!
Since we biked on a rainy day, our clothes and backpacks got pretty muddy, but it was great to have the trails all to ourselves.
Also be wary of bears while you're on the trails, and brush up on bear safety.
We spotted a baby bear at the start of one of the trails, and I had a friend spot a mama and cubs on the trail another day.
Bear spray is a very necessary and useful safety tool to have, especially if you plan on doing any forested hikes while you're in Whistler.
You can get bear spray for around $60 at Canadian Tire, or a two-pack for around $80.
LOCATION: 4340 Sundial Crescent Unit 6, Whistler, BC
---
Since we had an activity right afterwards, we wanted a quick lunch.
Peaked Pies is a casual Australian-inspired bakery and café serving up handmade meat and veggie pies, which are baked fresh in-store daily.
We loved the Steak, Bacon & Cheese Pie, and I was definitely intrigued by The Hopper (made with ground kangaroo imported from Australia), which I'll probably try next time.
Be sure to have your pie "peaked" with mushy peas, mashed potatoes, and gravy, but come hungry, because it's quite filling!
They also have fantastic pastries and coffee, and we really enjoyed their Vanilla Slice for dessert.
If you don't get a chance to try this spot in Whistler, they also have locations in Vancouver and Burnaby!
LOCATION: 4369 Main St #105, Whistler, BC
---
RZR tour with The Adventure Group
If you're looking for a super epic and fun summer activity to do in Whistler, you'll definitely want to do the RZR tour.
RZRs are these really cool off-roading vehicles, and they're so much fun to ride.
We did the RZR tour on a rainy day, and driving over the giant mud puddles was actually the most fun part of the whole experience!
You also get to drive the RZRs uphill and downhill, which is a little scary but also awesome.
You need to be at least 16 years old and have a valid driver's license in order to drive, but it's just as fun being a passenger.
You will get quite muddy or dirty while doing the RZR tour, so be sure to wear clothes you don't mind getting messy!
Adam and I took turns driving, so we managed to get both sides of our bodies full of mud 😛
The mud did dry by the time we got back to our car, so you don't have to worry too much about dirtying your seats (lol)!
LOCATION: 4293 Mountain Square #211, Whistler, BC
---
La Cantina is an authentic Mexican taqueria serving up tacos, burritos, quesadillas, and more.
They've got vegetarian, vegan, gluten-free, and dairy-free options as well!
We tried all their meat tacos, and they were all delish.
I was tempted to try their vegetarian tacos, which I will definitely do next time!
They've got a location in Whistler Village and one just north of the village.
LOCATION: Various locations
---
Day 2 in Whistler
---
Prepare to be in pastry heaven the moment you step into Purebread – you'll literally want to try everything.
Purebread is a family-owned bakery that originally started out in Whistler, and they now have 6 locations across British Columbia!
They have sweet and savoury pastries of all kinds, and I especially loved the Pecan Sticky and Spinach Feta Roll.
There isn't any actual seating inside the bakery, but they have a couple of patio tables out front.
You can also find tons of benches and seating all around Whistler Village!
LOCATION: 4338 Main St #122, Whistler, BC
---
After our quick breakfast, we headed off to Pemberton for our horseback riding tour with Copper Cayuse Outfitters.
Horseback riding is something I'd been wanting to try for a long time, and it was honestly even more amazing than I expected!
We befriended our horse pals before riding on them, and it was really cool to see each horse having their own unique personalities!
My horse, Whisky, was very feisty and would not stop eating the grass 😛
We did the 1-hour horseback riding tour, and we got to ride through lush forests and even a flowing river.
You can only go into the river during the early season, since the water levels rise as the temperatures warm up.
It's definitely a really cool experience, and makes for a great photo opp!
If you're looking to do a full-out adventure with your horse friend, you can do a full-day horseback riding tour.
The full-day tour runs from 9 AM to 6 PM, and you'll get to explore scenic mountain trails and lush forests.
Copper Cayuse is located in Pemberton, which is a short half hour drive from Whistler!
LOCATION: 7830 Pemberton Meadows Rd, Pemberton, BC
---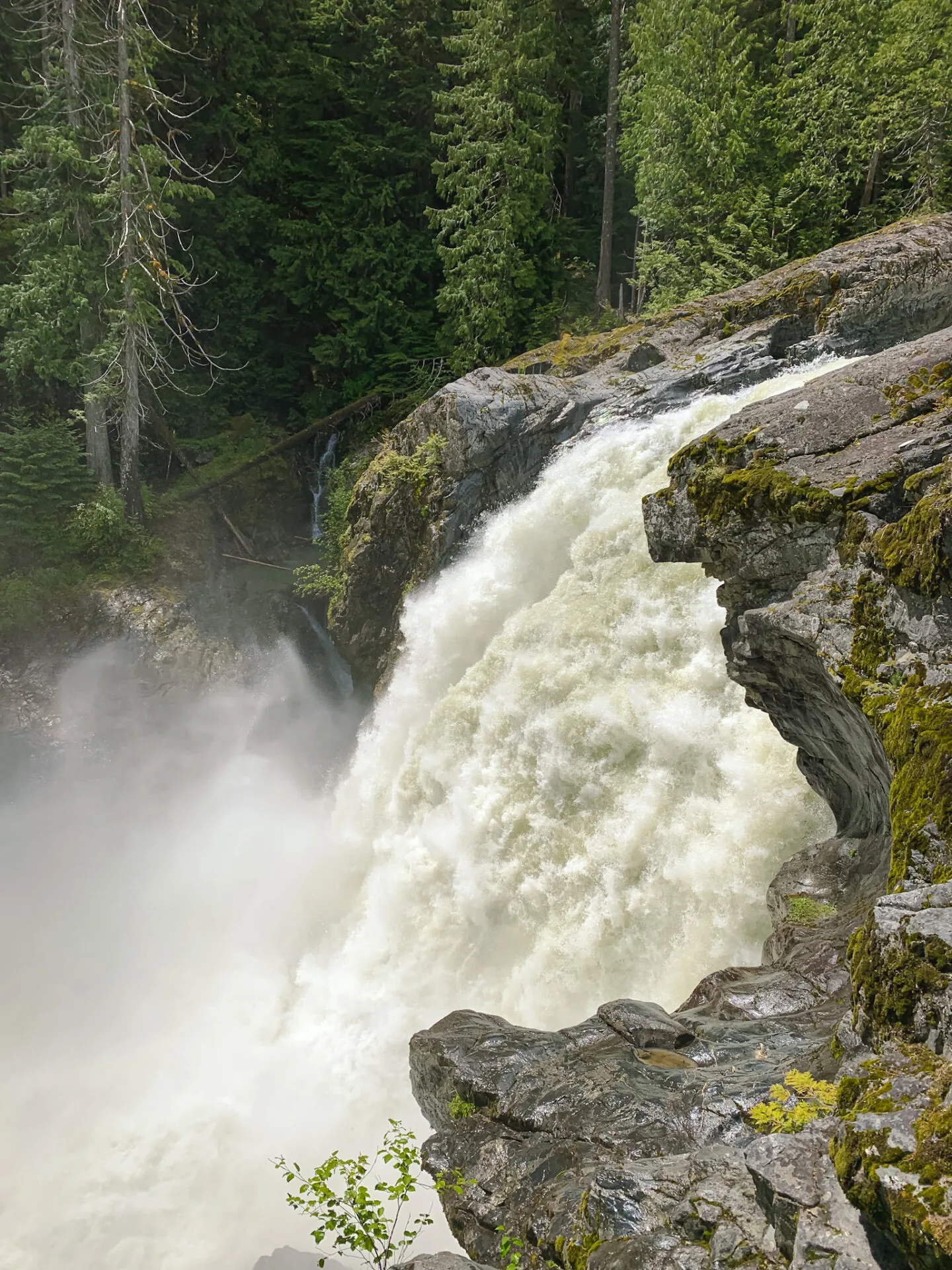 Nairn Falls is a lovely and moderate hike in Pemberton, located on the Green River.
It's a little scary hiking along the cliffside by the river, so ya just gotta watch your step and always pay attention.
Once you reach the end of the trail, you're treated to gorgeous views of Nairn Falls.
The entire viewpoint at the end of the hike is fenced off, so it's very safe!
I didn't record the exact time, but I believe the hike took us around 45 minutes roundtrip.
LOCATION: 7830 Pemberton Meadows Rd, Pemberton, BC
---
Mile One is definitely the best spot to eat in Pemberton, and it was recommended to us by our RZR tour guide from The Adventure Group.
They serve up delicious burgers and sandwiches, many of them with fusion flavours.
Their burger patties are made using local grass-finished beef from the Mile One owners' own ranch, Hanceville Cattle Company!
If you're looking to shop local goods, they have tons of pantry food available for purchase.
LOCATION: 7330 Arbutus St Unit #7, Pemberton, BC
---
If you think you've got the chops for it, take the challenge of hiking to all three lakes at Joffre Lakes Provincial Park.
Adam and I actually did it during a winter weekend in Whistler, and it was an absolute nightmare being completely unprepared and hiking through deep snow.
He convinced me to do it again during summer, and unfortunately there was still snow on the trail in mid-June.
Crampons are highly recommended (and extremely useful) for hiking in the snow.
Anyway, if you visit from July through September, I'm sure there won't be any snow!
You'll have to reserve free day-use passes ahead of time in order to park at Joffre Lakes.
First lake
The first lake is very close to the trailhead, and it's a nice treat for the long road ahead.
When we hiked during the winter, the entire lake was frozen in ice, so we were able to walk right across it and save some time 😛
Pretty much the entire Joffre Lakes hike is an uphill struggle, but having the right hiking gear makes a huge difference.
A good hiking backpack with proper support, comfy hiking clothes, and an efficient pair of hiking shoes or boots is the bulk of it.
Hiking poles would be very useful, and we'll definitely be investing in those next.
Going downhill is very strenuous on your knees, and hiking poles really helps to ease the impact.
You'll also need to pack at least two water bottles per person – we packed three each, and went through about 1.5 each.
We passed by tons of hikers who were totally unprepared, some carrying no bags at all (AKA no water) and some wearing slippers with no traction.
Second lake
The second lake is quite a ways from the first, but it is gorgeous and totally worth the trek.
There was a log on the lake that people were standing on to take photos, but we didn't have time to wait for our turn!
The third lake is pretty close to the second lake, and you'll encounter a beautiful waterfall on the way there.
Third lake
We didn't spend much time at the third lake as we didn't want to be the last ones on the trail.
It was mostly covered in snow and ice, since it is higher up in elevation than the other two lakes.
We started heading back down the trail around 3 PM, and it was really nice not passing many people, as we were one of the last dozen groups hiking the trail.
It was quite tough passing people heading down as we were going up on the narrow trails, especially since many of them weren't wearing proper footwear or clothing.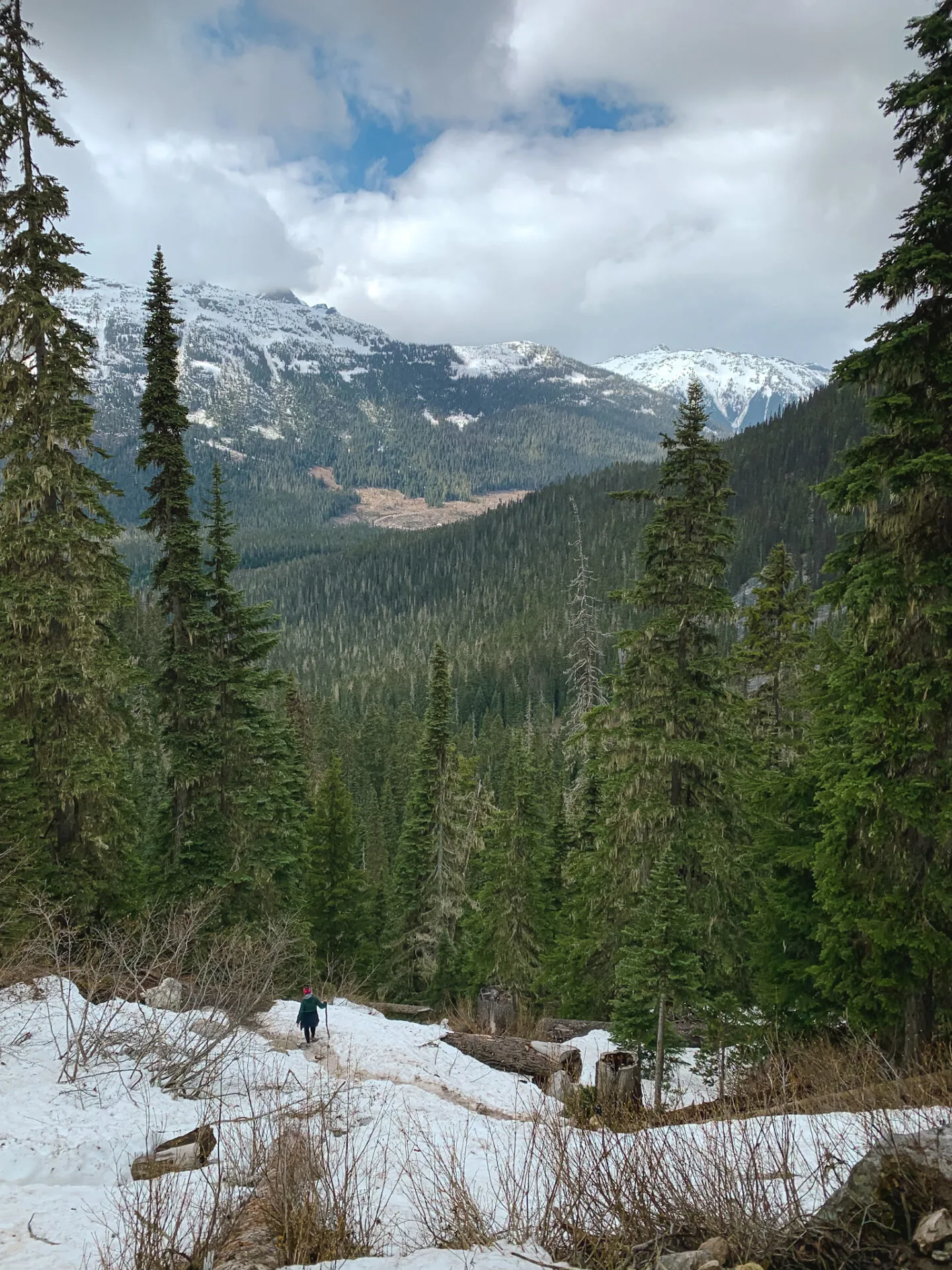 Since there was still quite a bit of snow on the trail, we did what we did last time on the way down: we slid!
At some points, it's much easier and safer to slide down on your feet or butt, rather than trying to walk down.
Overall, the whole hike took us around 4 hours roundtrip!
LOCATION: Duffey Lake Rd, Mount Currie, BC
---
Harajuku Izakaya is a Japanese pub serving up drinks and tapas, and they're attached to a ramen shop and Japanese grocery store.
Adam and I ordered a bunch of tapas to share, and we loved the Popcorn Calamari, Honey Garlic Chicken, and Crispy Tuna Roll!
There's plenty of cozy booth seating, as well as little sectioned-off "rooms" for larger tables where shoes have to be taken off.
LOCATION: 4000 Whistler Way #205, Whistler, BC
---
Day 3 in Whistler
---
We actually just had breakfast again at Purebread on our last day because we wanted to try more pastries.
If you're in the mood for an actual sit-down brunch, Stonesedge Kitchen is a great restaurant in Whistler serving up fantastic brunch cocktails and elevated breakfast dishes.
They switch up their menu every so often, and the Chicken Benny I had last time I visited was one of the best dang chicken and waffles I've ever tasted.
You'll find a selection of eggs bennies and traditional breakfasts, including vegetarian and vegan options!
LOCATION: 4122 Village Green #13, Whistler, BC
---
Shop in Whistler Village
There are so many great souvenir shops, sports stores, and more in Whistler Village.
We decided to dedicate a whole morning to shopping around Whistler Village, and we did do a little shopping in-between activities on other days as well!
You can shop from well-known brands including Lululemon, Columbia, and Arc'teryx, and we had fun popping into these stores to see their selection of outdoor clothing.
We also popped into ecologyst, a cool sustainable clothing brand based out of Vancouver!
Our favourite souvenir shop in Whistler is Cool As A Moose, a cool Canadian chain of souvenir shops that makes really nice graphic clothing.
Of course, you'll definitely want to check out other small local shops selling souvenirs as well!
---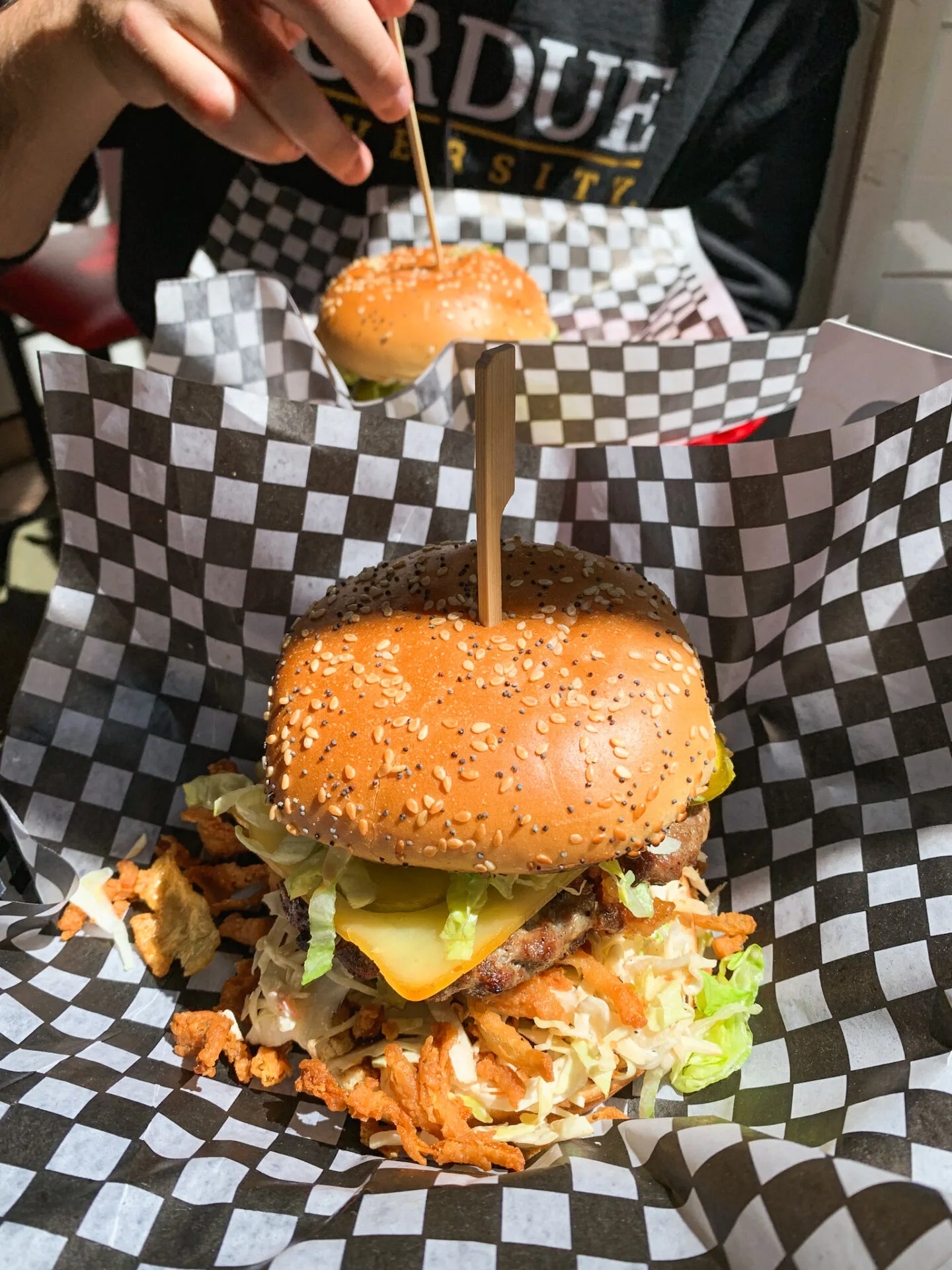 Splitz Grill serves up oh-so-greasy yet oh-so-delicious burgers in Whistler.
Choose from one of their many different beef, chicken, or veggie burger options, or build your own burger.
I loved the Smokehouse Burger with bacon jam and crispy onions – the Angus prime beef patty was so juicy and delicious, and all their sauces are made from scratch!
They even have a few hot dog options, as well as milkshakes to pair with your juicy burgs.
They've also got a lovely patio out back with plenty of seating, if you visit on a sunny day!
LOCATION: 4369 Main St, Whistler, BC
---
If you've got a sweet tooth, you'll definitely want to stop into one of Canada's favourite national ice cream chains, Cows.
We got a double scoop of the PEI Blueberry and Nanaimoo Bar ice cream flavours, and both were delicious.
They also have tons of hilarious parody souvenirs in-store, all related to cows.
Cows is actually based out of the east coast, and their Whistler location is their only one in British Columbia!
LOCATION: 4314 Main St Unit 1, Whistler, BC V8E 1A8
---
Axe throwing with Forged Axe Throwing
Our axe throwing experience at Forged Axe Throwing was definitely one of the most memorable parts of our trip.
We had an absolute blast learning tips and tricks from our guide, and playing against the other team we were facing.
We got to learn different ways of throwing axes (backwards, frontwards, you name it), and we even got to use different types of axes (small and big).
It was Adam's first time axe throwing and he managed to hit the board almost every single time.
Also: it was my second time axe throwing, and I managed to miss the board almost every single time lol.
Another nice thing about the axe throwing experience at Forged is that you pretty much get to throw axes for the full hour, so you get a lot of practice in.
They've also got a full bar on-site if you're in the mood for a beer or snack!
LOCATION: 1208 Alpha Lake Rd, Whistler, BC
---
Ziplining with Ziptrek Ecotours
We've ziplined with Ziptrek Ecotours a few times now, and we have an incredible experience every single time.
You can choose between three different zipline tours: the Bear Tour, Eagle Tour, or Sasquatch.
The Bear Tour features 4 ziplines and 4 treetops, and it's perfect for families or beginners.
We did the Eagle Tour this time around, which features 5 ziplines and 4 treetops, and it's great for anyone who's gone ziplining before or wants an adrenaline rush.
We haven't done the Bear Tour before, but we've done the Eagle Tour twice now!
If you want to do something extra epic, the Sasquatch is a 2-metre zipline from 7,000 feet high, and it's so much fun.
It's just one zipline, but it's a really cool experience if you're looking for a giant adrenaline rush!
LOCATION: 4282 Mountain Square, Whistler, BC
---
While in Whistler, you'll definitely want to check out The Raven Room.
We absolutely adored the vibes, drinks, and food at The Raven Room in Whistler.
They're located inside the Pan Pacific Village Centre Hotel, and they recently placed #35 on Canada's Top 50 Bars for 2022!
Their inventive cocktail menu is ever-changing, and their incredible eats are made using local ingredients.
Small plates and shareables are definitely the move here, and we loved the Spicy Thai Fried Chicken, Crispy Cauliflower, and Ahi Tuna Tartare.
We also shared one of the mains, Duck Leg Confit + Foie Gras Ravioli, and the ravioli was literally to die for.
There were so many interesting cocktails and drink options to choose from, and we loved the Liquid Poetry and Negroni.
Some of their cocktails included spirit infusions like bacon fat, green tea, and white chocolate, which I thought was really cool!
LOCATION: 4299 Blackcomb Way, Whistler, BC
---
We drove back to Vancouver the next day, but you can totally drive back after dinner if you just have food.
We had a jam-packed 3 day itinerary full of activities in Whistler, but it was such a fun summer trip.
Hopefully this gives you some inspiration for planning your own Whistler summer itinerary!
If you're looking for more fun things to do in Whistler, I'd highly recommend ziplining or whitewater rafting!
And if you're a big foodie, I'd definitely recommend checking out some fun food tours in Whistler, like this Distillery Tour & Tasting Experience, Hidden Gems Dinner Tour, or Fine Dining Tour!
Have you been to Whistler? What would you include on a 3 day summer itinerary in Whistler? Let me know on Twitter or Instagram!
Plan your Whistler trip
If you're planning your trip to Whistler, you might find these posts helpful:
Be sure to keep up with me on Instagram, TikTok, Twitter, Facebook, and Pinterest if you aren't already!
Feel free to subscribe to my weekly newsletter to get my blog posts delivered straight to your inbox.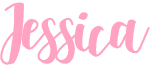 ---
Like this post? Pin it for later!