Looking for things to do during your 48 hours in Vancouver, British Columbia?
Vancouver is one of my favourite cities in Canada to explore, from the incredible and scenic hiking trails to the amazing food scene!
There are just so many different and awesome things to do in Vancouver, and it's the perfect place to explore if you love city life and nature.
48 hours is a short time to spend in Vancouver, but you can still find plenty of fun things to do during such a quick stay.
If you're planning a trip to Vancouver, here are some other posts to help you plan your perfect trip:
Here's your guide on how to spend 2 days in Vancouver, including the best things to do and top places to eat during your trip!
---
Where to stay in Vancouver
---
If you're looking to book your flights and hotels for Vancouver, I'd recommend booking on Expedia, so you can collect points towards free rewards and discounts!
Downtown Vancouver is very walkable, so it's worth booking a stay in the downtown area.
Here are some of the best hotels in downtown Vancouver to stay at:
We've also stayed at the Radisson Hotel Vancouver Airport, which is a great option if you have a car rental (which we usually book on Expedia).
The areas surrounding Vancouver are also worth visiting, so I'd highly recommend booking a car rental for at least one or two days!
Airbnbs are a great budget-friendly alternative, especially if you stay in Burnaby or Richmond.
If you're interested in staying in Airbnbs, I have a separate blog post all about how to find the best Airbnbs!
---
How to spend 48 hours in Vancouver
---
Vancouver is a very walkable city, and you can totally get away with not having a car rental if you plan on just staying in the city.
Having a car rental makes it easier to get to places outside the city like in North Vancouver though!
Day 1 of this itinerary is solely focused on things you can do in downtown Vancouver, while day 2 features activities that are outside of the downtown core.
Day 1: Explore Downtown Vancouver
Be sure to get your walking shoes on for day 1, because you'll be doing a lot of walking on this day.
It'll be kind of annoying to have a car and figure out parking, so just leave it at your hotel or park at one spot for the day!
Brunch at Jam Café
Jam Café is one of the best brunch restaurants in Vancouver.
It's so good, that you'll probably have to spend at least an hour or two waiting in line even if you arrive before they open.
Jam Cafe on Beatty is the OG spot, but here's a pro-tip: go to their Kitsilano location instead to skip the line.
The Beatty location is easier to get to because it's right in downtown Vancouver, but if you have a rental car, drive over to Kitsilano instead!
Be sure to order the Buffalo Blue Benny – it's *chef's kiss* fantastic.
LOCATION: Various locations | Website
Dr. Sun Yat-Sen Classical Chinese Garden
After your brunch, walk about 5 minutes over to Chinatown and pay a visit to Dr. Sun Yat-Sen Classical Chinese Garden.
It's one of the most beautiful gardens in Canada – the Chinese architecture is so unique!
You can walk around the outside for free, but there's an admission fee to go inside and see more of the garden.
Even seeing the outside of the garden is stunning!
LOCATION: 578 Carrall St, Vancouver, BC
Vancouver Lookout
The cool thing about the Vancouver lookout is that your ticket grants you access all day long, so you can stop by both in the morning and in the evening to peep out the daytime and sunset views!
The lookout gives you 360 degree views of the city, and it's a cool spot to add to your 48 hours in Vancouver.
LOCATION: 555 W Hastings St, Vancouver, BC | Website
Gastown
Gastown is the oldest neighbourhood in Vancouver, and there's plenty to see and do in the area.
Check out all the cute boutiques, go for a mid-day coffee, and end off your day with dinner.
Gastown is home to some of the best cafés and restaurants in Vancouver!
If you're a big foodie, you might also want to check out this 2.5 hour Gastown food tour, or this guided 3-hour food and history tour that partly takes part in Gastown!
Don't forget to also stop by the Gastown Steam Clock – it's one of the few left in the world!
Dessert at La Casa Gelato
La Casa Gelato has a Guinness World Record for having the most flavours – 238 different gelato flavours, to be exact!
If you're feeling brave, you can give their wasabi, garlic, or seaweed flavours a try.
Otherwise, I'd totally recommend getting the dragonfruit gelato!
They're open 'til 10 PM every night, so it's the perfect spot to grab a dessert.
LOCATION: 1033 Venables Street, Vancouver, BC | Website
---
Day 2: North Vancouver, Stanley Park, & Granville Island
North Vancouver is the more green part of Vancouver, and it's also called the "North Shore".
Some people might tell you that a visit to Capilano Suspension Bridge Park is overrated, but I totally disagree.
It's one of the coolest things to do in Vancouver – especially if you get to see it during the holidays with all the pretty lights!
Ticket prices are fairly expensive at close to $70 CAD per adult, but I think it's totally worth it.
Go right in the morning before they open, because it gets busy very quickly.
LOCATION: 3735 Capilano Rd, North Vancouver, BC
Lunch at BjornBar Bakery
BjornBar is an incredible and super cute bakery in North Vancouver.
Grab their grilled cheeses for a quick lunch, and maybe a pastry or two for dessert!
They specialize in dessert bars, so you might want to try one from their selection of 30+ flavours.
LOCATION: 102-3053 Edgemont Boulevard, North Vancouver, BC | Website
Lynn Canyon
Lynn Canyon is the place most people recommend instead of Capilano, but I think they're totally different.
While Lynn Canyon also has a suspension bridge, it's more of a park and hiking trail.
There's even a pretty gorge at the end of the trail!
It's also completely free, which is probably why people suggest this rather than Capilano.
Anyway, if you have the budget to, I would do both Capilano and Lynn Canyon!
Otherwise, just Lynn Canyon is fine, but it's nothing like Capilano.
LOCATION: 3690 Park Rd, North Vancouver, BC | Website
Stanley Park
Walk, bike, or drive and check out all the scenic views in Stanley Park.
Cycling is probably the best way to see Stanley Park, because you can bike along the Seawall and make plenty of stops along the way!
Rent a bicycle for a few hours from Spokes or Yes Cycle, or do a guided 5-hour bicycle tour if you'd rather have a guide with you!
LOCATION: Stanley Park, Vancouver, BC | Website
Granville Island is one of the cutest neighbourhoods to explore in Vancouver.
It kinda resembles Toronto's Harbourfront neighbourhood, except it's right by the ocean and has way better sushi!
Spend some time wanderin' around and checking out the different shops and restaurants in the area.
There's even an artisan sake producer here, and you can do a tasting of their sakes or sake ice cream flavours!
You'll be tired after such a long day of adventuring so just chill for the evening and enjoy the waterfront views.
If you're a big foodie, you might enjoy this food walking tour at Granville Island Public Market with an off-duty chef!
LOCATION: 1669 Johnston St, Vancouver, BC
---
Vancouver is one of my fave cities in Canada, and it's always so much fun to explore and wander around.
If you're looking to do a quick trip, you can definitely have a fun 48 hours in Vancouver!
Whether you're looking to enjoy the city life or get a taste of nature, there are so many fun things to do in Vancouver.
If you're looking for even more fun activities and things to do in Vancouver, be sure to check out some local tours!
Have you been to Vancouver before? How would you spend 48 hours in Vancouver? Let me know on Twitter or Instagram!
If you're planning a trip to Vancouver, here are some other posts to help you plan your perfect trip: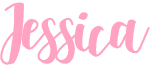 ---