My friends and I decided to go on a spontaneous spring/summer road trip from British Columbia to Alberta, and we spent 48 hours exploring Vancouver.
Our main stops during our British Columbia to Alberta road trip plans were to check out Vancouver, Jasper, and Banff.
We flew to Vancouver from Toronto and began our adventures there.
Here's how to spend 48 hours in Vancouver!
---
48 hour Vancouver itinerary
Although we only stayed for around 48 hours in Vancouver, we managed to explore quite a bit!
We spent most of our time in the city, but we did manage to get out and see a bit of Vancouver's beautiful nature.
Day 1
Granville Island
Downtown Vancouver
Gastown
Cleveland Park
Day 2
---
Day 1: Downtown Vancouver & Cleveland Park
Granville Island
We missed our flight from Toronto to Vancouver (lol) so we had to take the next flight.
We ended up arriving in the afternoon, and we headed straight to Granville Island to meet Irene, who lives in Vancouver.
It kinda resembled Toronto's Harbourfront neighbourhood, but was much cuter and had better food options.
LOCATION: 1669 Johnston St, Vancouver, BC | Website
---
Downtown Vancouver
Afterwards, we drove to downtown Vancouver and did a little bit of exploring.
We checked out FlyOver Canada, a touristy virtual ride inside a theatre, which was actually really cool.
I highly recommend paying it a visit if you get the chance!
---
Gastown
We also explored the historical neighbourhood of Gastown.
There are tons of adorable cafés and restaurants here, and we stopped for coffee at a place called Timbertrain Coffee Roasters.
The nitrogen-infused cold brew wasn't really my type of flavour, but it was really refreshing.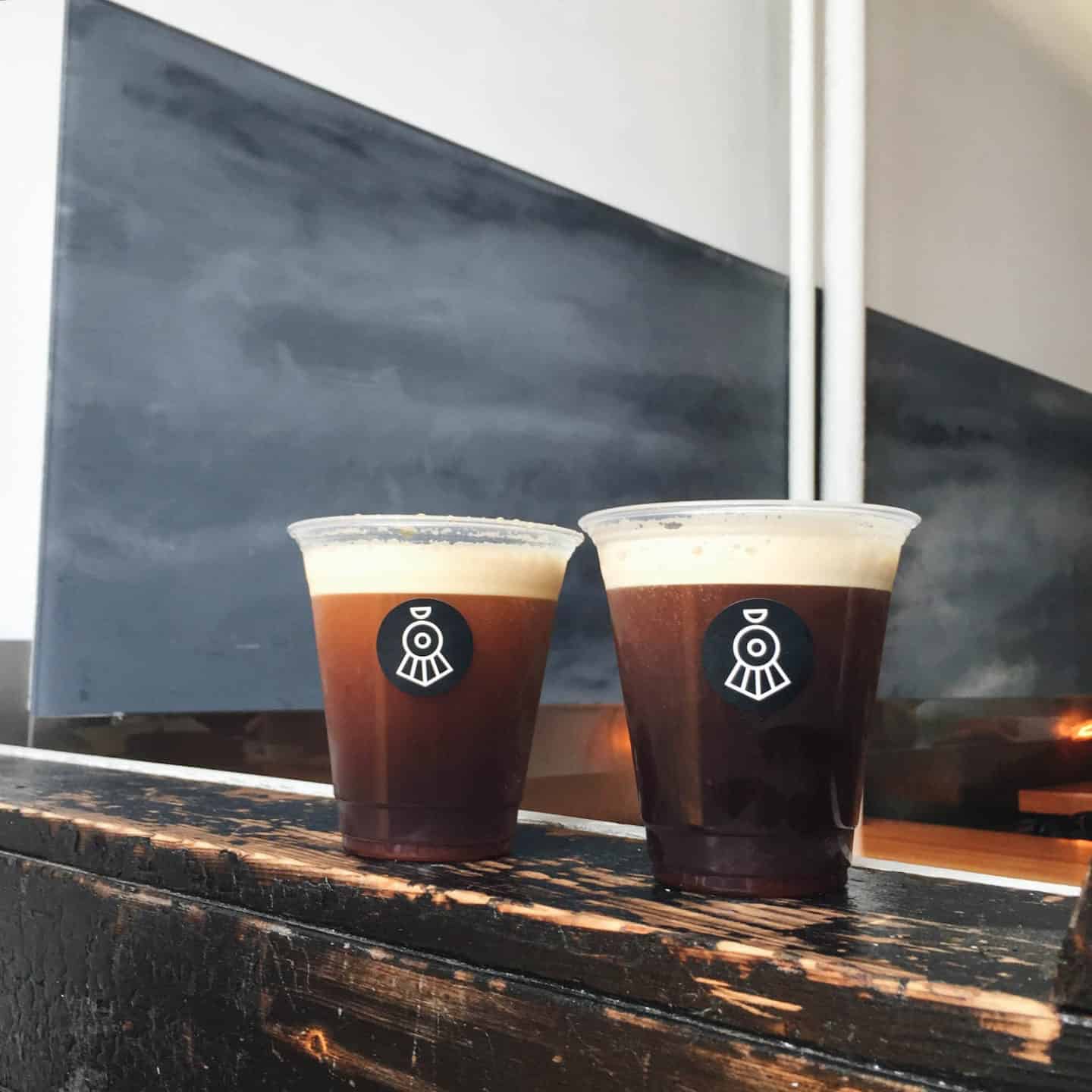 We then went to La Casa Gelato for a little treat.
They have 238 different flavours of gelato!
We weren't brave enough to try their wasabi, garlic, seaweed, or other weird flavours.
The dragonfruit flavour was really good and the durian flavour was pretty smelly (as to be expected).
---
Cleveland Park
The last stop of first day in Vancouver was Cleveland Park, a pretty park in North Vancouver.
We actually came to the park to visit the Cleveland Dam, and it was really cool to take photos of.
Then we did a little bit of hiking in the park.
LOCATION: North Vancouver, BC | Website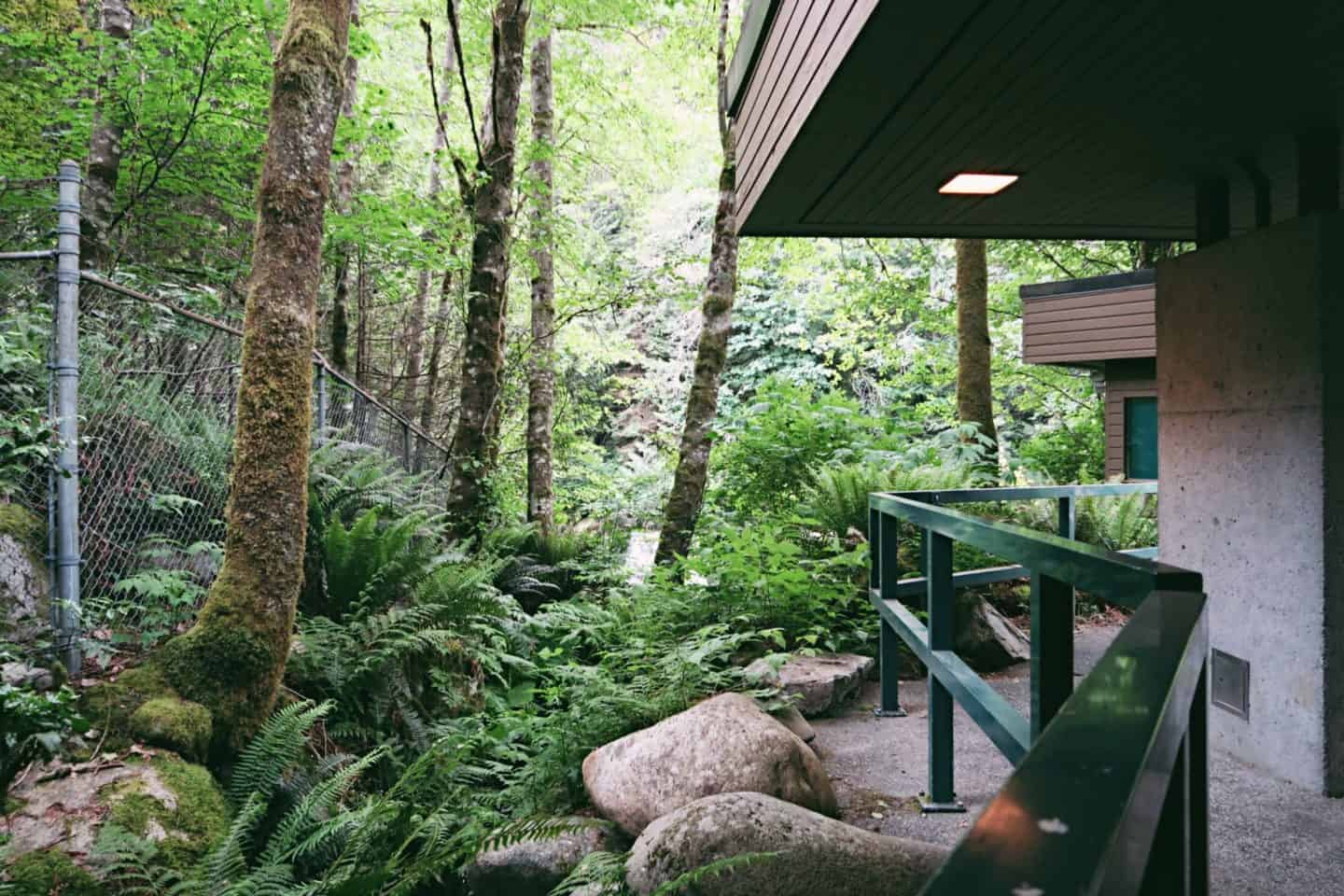 ---
Staying overnight in Burnaby
We stayed in an Airbnb in Burnaby because it was a lot cheaper than staying in Vancouver.
There are tons of Asian restaurants in the area, and we had dinner at a pho place nearby.
On another note, Airbnbs aren't as sketchy as I thought they were, and I definitely will use it again in the future for travel.
---
Day 2: Stanley Park & Lynn Canyon
Stanley Park
We started off the day biking along the Stanley Park Seawall.
I biked for the first time in probably 7 years and I was surprised I still knew how to balance myself.
However, I did forget how to brake, and had to scream "go faster" to my friends because I was totally going to crash into them.
LOCATION: Vancouver, BC | Website
---
Lynn Canyon
The last place we visited during our 48 hours in Vancouver was Lynn Canyon.
I expected the Lynn Canyon Suspension Bridge to look a lot cooler, but it really wasn't anything special.
The gorge was really nice though.
And the trails were really fun to walk around!
LOCATION: 3690 Park Rd, North Vancouver, BC | Website
---
Staying overnight in Blue River
Since we were heading off to Banff the next day, we headed out of Vancouver around 4 PM.
We briefly stopped in Kamloops for dinner and didn't arrive in Blue River (where we were staying for the night) until past midnight.
It was a long drive, but the views were worth it.
And the boys were the ones driving 😉
---
Vancouver flights & accommodations
Looking to book your flights and accommodations for Vancouver?
I love booking my flights and hotels on Expedia and collecting points towards free rewards.
Hotels are pretty pricy in Vancouver, but they're great if you plan on only staying downtown and walking around without a car.
Downtown Vancouver's very walkable!
I usually stay in Airbnbs when I visit Vancouver, and I have a separate blog post all about how to find the best Airbnbs.
---
It was my first time being in a difference province than Ontario, and I had a lot of fun during our 2 days in Vancouver.
We are en route to Alberta for the next part of our trip as I am writing this.
Have you been to Vancouver? How would you spend 48 hours in Vancouver? I'd love to know in the comments!
If you're planning a trip to Vancouver, here are some other posts to help you plan your perfect trip:
Be sure to keep up with me on Instagram, Facebook, Twitter, and Pinterest if you aren't already!

---