Spending a day in Pemberton and looking for the best things to do while you're visiting?
Pemberton is a lovely little village just north of Whistler, and it's definitely worth a visit.
Whether you're taking a day trip from Whistler or staying right in Pemberton, there are plenty of fun things to do in the area.
Here are the best things to do in Pemberton and the surrounding areas!
Be sure to also follow me on Instagram and TikTok – I share a lot more content on those platforms that don't make it to the blog!
Plan your BC trip
Planning a trip from Vancouver to Whistler? You might find these posts helpful:
---
Best things to do in Pemberton
---
If you haven't gone horseback riding before, you should definitely add it to your bucket list.
With its lush forests and mountainous views, Pemberton is the perfect spot to go horseback riding.
Copper Cayuse Outfitters offers horseback riding tours by the hours or even days, and it's such an incredible experience.
We befriended our horse pals before riding on them, and it was really cool to see each horse having their own unique personalities!
My horse, Whisky, was very feisty and would not stop eating the grass 😛
We did the 1-hour horseback riding tour, and we got to ride through forests, up steep hills, and even into a flowing river.
You can only go into the river during the early summer season, since the water levels rise as the temperatures warm up.
It's definitely a really cool experience, and makes for a great photo opp!
If you're looking to do a full-out adventure with your horse friend, you can do a full-day horseback riding tour.
The full-day tour runs from 9 AM to 6 PM, and you'll get to explore scenic mountain trails and lush forests.
LOCATION: 7830 Pemberton Meadows Rd, Pemberton, BC
---
Mount Currie Coffee Company is a cozy café serving up sustainably-sourced coffees and freshly-baked pastries.
We loved their flaky Breakfast Croissant and Ham & Cheese Croissant, and our Cappuccino and Latte were both really good as well.
I picked out my croissant without looking at the name, and was pleasantly surprised by the ham stuffed inside the croissant!
They actually have a second location in Whistler Village as well.
LOCATION: 7331 Arbutus St #2, Pemberton, BC
---
Mile One is definitely the best spot to eat in Pemberton, and it was recommended to us by our RZR tour guide from The Adventure Group.
They serve up delicious burgers and sandwiches, many of them with fusion flavours.
Their burger patties are made using local grass-finished beef from the Mile One owners' own ranch, Hanceville Cattle Company!
If you're looking to shop local goods, they have tons of pantry food available for purchase.
LOCATION: 7330 Arbutus St Unit #7, Pemberton, BC
---
The North Arm Farm is a lovely family farm located right off the Sea to Sky Highway.
You can purchase sandwiches or coffees from the farm kitchen, then enjoy them with gorgeous mountainous views right on the farm.
Don't forget to snap a photo on the swings with the pretty mountain backdrop!
They offer all kinds of local produce, preserves, and even pretty dried floral bouquets that you can shop in-store.
They also offer seasonal fruit picking from June through October, including strawberries, blueberries, and pumpkins!
You can bring your own containers or buy buckets in-store to pick your own fruits.
LOCATION: Sea to Sky Highway, 1888 BC-99, Pemberton, BC
---
Did you know that Pemberton is actually known for their potatoes?
The Pemberton Distillery distills these famous potatoes into the world's only organic potato spirits, including vodka, gin, and liqueurs!
They also turn locally-grown grains and fruits into whisky and brandy.
All of their spirits are made farm-to-bottle using organic ingredients with no artificial additives, colouring, or GMO products, and everything is made in small batches using traditional hand-operated copper pot stills.
This family-owned and operated distillery is a BC Certified Craft Distillery, which means they only use 100% British Columbia-grown raw materials, and they're also 100% certified organic.
You can visit their tasting room Thursdays through Sundays from 1 to 6 PM, or just shop from their selection of spirits to take home with you!
LOCATION: Sea to Sky Highway, 1888 BC-99, Pemberton, BC
---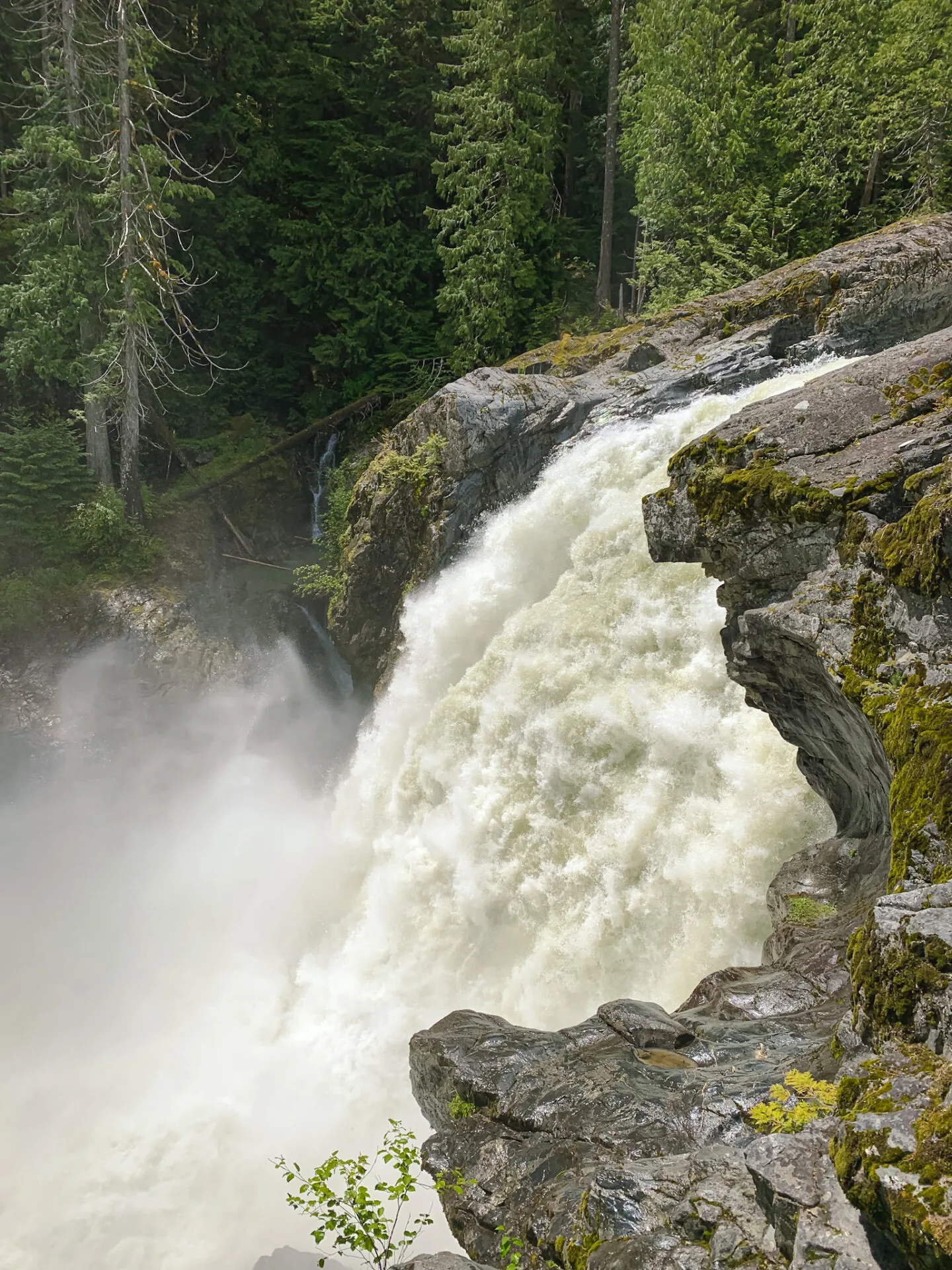 Nairn Falls is a lovely and moderate hike in Pemberton, located on the Green River.
It's a little scary hiking along the cliffside by the river, so ya just gotta watch your step and always pay attention.
Once you reach the end of the trail, you're treated to gorgeous views of Nairn Falls.
The entire viewpoint at the end of the hike is fenced off, so it's very safe!
I didn't record the exact time, but I believe the hike took us around 45 minutes roundtrip.
LOCATION: 7830 Pemberton Meadows Rd, Pemberton, BC
---
If you think you've got the chops for it, take the challenge of hiking to all three lakes at Joffre Lakes Provincial Park.
Adam and I actually did it during a winter weekend in Whistler, and it was an absolute nightmare being completely unprepared and hiking through deep snow.
He convinced me to do it again during summer, and unfortunately there was still snow on the trail in mid-June.
Crampons are highly recommended (and extremely useful) for hiking in the snow.
Anyway, if you visit from July through September, I'm sure there won't be any snow!
You'll have to reserve free day-use passes ahead of time in order to park at Joffre Lakes.
First lake
The first lake is very close to the trailhead, and it's a nice treat for the long road ahead.
When we hiked during the winter, the entire lake was frozen in ice, so we were able to walk right across it and save some time 😛
Pretty much the entire Joffre Lakes hike is an uphill struggle, but having the right hiking gear makes a huge difference.
A good hiking backpack with proper support, comfy hiking clothes, and an efficient pair of hiking shoes or boots is the bulk of it.
Hiking poles would be very useful, and we'll definitely be investing in those next.
Going downhill is very strenuous on your knees, and hiking poles really helps to ease the impact.
You'll also need to pack at least two water bottles per person – we packed three each, and went through about 1.5 each.
We passed by tons of hikers who were totally unprepared, some carrying no bags at all (AKA no water) and some wearing slippers with no traction.
Second lake
The second lake is quite a ways from the first, but it is gorgeous and totally worth the trek.
There was a log on the lake that people were standing on to take photos, but we didn't have time to wait for our turn!
The third lake is pretty close to the second lake, and you'll encounter a beautiful waterfall on the way there.
Third lake
We didn't spend much time at the third lake as we didn't want to be the last ones on the trail.
It was mostly covered in snow and ice, since it is higher up in elevation than the other two lakes.
We started heading back down the trail around 3 PM, and it was really nice not passing many people, as we were one of the last dozen groups hiking the trail.
It was quite tough passing people heading down as we were going up on the narrow trails, especially since many of them weren't wearing proper footwear or clothing.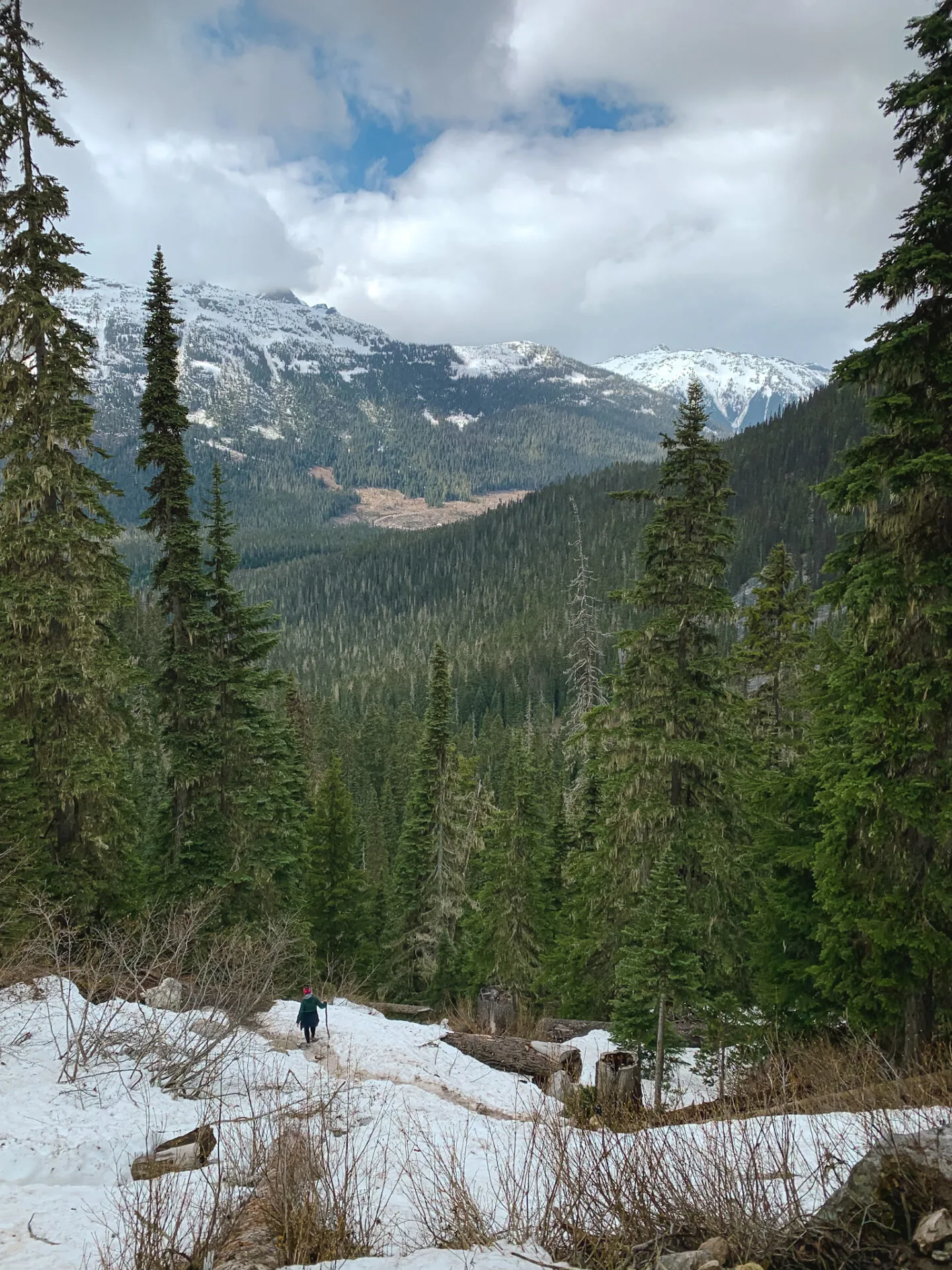 Since there was still quite a bit of snow on the trail, we did what we did last time on the way down: we slid!
At some points, it's much easier and safer to slide down on your feet or butt, rather than trying to walk down.
Overall, the whole hike took us around 4 hours roundtrip!
LOCATION: Duffey Lake Rd, Mount Currie, BC
---
Best things to do in Pemberton:
Horseback riding with Copper Cayuse Outfitters
Coffee at Mount Currie Coffee Company
Dine at Mile One Eating House
Stop by the North Arm Farm
Visit the Pemberton Distillery
Hike at Nairn Falls Provincial Park
Hike at Joffre Lakes Provincial Park
These were some of the best things to do in Pemberton if you're planning on spending a day there!
You can either stay overnight in Pemberton, or take the half hour drive back to Whistler.
Have you been to Pemberton? What are the best things you've done in Pemberton? Let me know on Twitter or Instagram!
Plan your BC trip
Planning a trip from Vancouver to Whistler? You might find these posts helpful:
Be sure to keep up with me on Instagram, TikTok, Twitter, Facebook, and Pinterest if you aren't already!
Feel free to subscribe to my weekly newsletter to get my blog posts delivered straight to your inbox.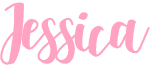 ---
Like this post? Pin it for later!