Searching for the best restaurants in Squamish to eat at after exploring the mountains?
Squamish is absolutely stunning, and it's definitely worth a stop on your way from Vancouver to Whistler.
The food in Squamish is pretty dang great too!
Here are some of the best restaurants to visit in Squamish, British Columbia.
If you're visiting Squamish without a car, you can also take a shuttle from the Vancouver Airport!
Be sure to also follow me on Instagram and TikTok – I share a lot more content on those platforms that don't make it to the blog!
Plan your BC trip
Planning a trip from Vancouver to Whistler? You might find these posts helpful:
---
Best restaurants in Squamish, British Columbia
---
The Cloudburst Cafe is a nice and spacious spot in Squamish that serves up amazing sandwiches.
We tried the Braised Beef and Cuban Panini Sandwiches, and they were absolutely delicious.
They serve up fair trade, organic, and locally-roasted coffee alongside organic local milk, or you can choose from a couple of non-dairy milk alternatives.
We tried their Iced Matcha Latte that was on special that day, and we thought it was just okay – would probably just go for their coffee next time!
They're also only open from 6 AM to 5 PM, so they're not open for dinner.
LOCATION: 1861 Mamquam Rd, Squamish, BC
---
If you're looking for brunch in Squamish, Fergie's is your spot.
They've got unique takes on classic brunch items, with ingredients like burrata and truffle hollandaise for their eggs bennies.
I love that they're also committed to sustainable practices – they use locally-sourced ingredients and support other local businesses.
They serve up brunch every single day, as well as dinner on weekend evenings, and you can find them inside the Sunwolf Riverside Resort!
LOCATION: 70002 Squamish Valley Rd, Brackendale, BC
---
One of the reasons why we love visiting Vancouver is because of all the amazing and fresh sushi.
You wouldn't expect for there to be good sushi north of the city, but Sushi Sen is actually quite good!
The Blue Sea Roll with real crab, mango, mayo, tuna, and garlic sauce is absolutely delicious.
The rolls are ginormous, so don't order too much!
LOCATION: 40382 Tantalus Rd, Garibaldi Highlands, BC
---
Haru is a modern Japanese-Korean fusion restaurant serving up dishes like fried chicken, katsu, and noodles.
They even have a Tofu Katsu if you're looking for vegan options!
LOCATION: 40022 Government Rd, Squamish, BC
---
If you're in the mood for Middle Eastern food, Saha Eatery is your spot to visit.
They've got everything from pita wraps to bowls, as well as shareable platters with proteins and dips.
Everything is prepared from scratch daily using traditional recipes and ethically-sourced meats from a shop in North Vancouver that sources their meats locally.
If you visit during the week from 3-5 PM, they have 15% off all food for happy hour!
LOCATION: 38128 2 Ave, Squamish, BC1030
---
Adam and I always try to hit up at least one brewery every time we travel, and we decided to stop by Backcountry Brewing during one of our recent trips to Squamish/Whistler!
Backcountry Brewing serves up delicious craft beers that are sure to satisfy even those who aren't crazy beer lovers.
We tried one of the IPAs, which was not too bitter and tasted fruity, as well as the amazing coconut and chocolate imperial stout.
I honestly thought the food was average, but the beer is definitely worth visiting for!
They have a small food menu made up of pizzas (cheese can be subbed out for vegan cheese for free) and other small comfort food bites like wings and mac & cheese.
LOCATION: 405-1201 Commercial Way, Squamish, BC
---
The Salted Vine offers up farm-to-table contemporary dining in Squamish, with a focus on shareable dishes using sustainable and seasonal ingredients.
They make most things on their menu in-house, and they've got amazing charcuterie boards!
Executive chef Jeff Park is also an executive chef at Araxi Restaurant in Whistler.
The restaurant is actually housed in the oldest building in Squamish, which was built in 1910 – pretty cool stuff!
LOCATION: 37991 2 Ave, Squamish, BC
---
Best restaurants in Squamish:
Cloudburst Cafe
Fergie's Café
Sushi Sen Japanese Restaurant
Haru Fusion Cuisine
Saha Eatery
Backcountry Brewing
The Salted Vine Kitchen + Bar
These were some of the best restaurants in Squamish to eat at!
Have you been to any of these restaurants in Squamish? What are some of your favourite spots to eat at in Squamish? Let me know on Twitter or Instagram!
Plan your BC trip
Planning a trip from Vancouver to Whistler? You might find these posts helpful:
Be sure to keep up with me on Instagram, TikTok, Twitter, Facebook, and Pinterest if you aren't already!
Feel free to subscribe to my weekly newsletter to get my blog posts delivered straight to your inbox.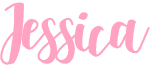 ---
Like this post? Pin it for later!