I was kindly hosted by the Adara Hotel Whistler for this review. As always, all opinions are my own.
Staying in Whistler Village is such a treat if you're visiting Whistler, and The Adara Hotel is an adorable boutique hotel in the perfect location.
We've done a day trip to Whistler from Vancouver and we've stayed overnight in Squamish, but this trip was our first time actually staying right in Whistler.
The vibes of the village are just so nice, and it's amazing being within walking distance of everything.
Adam's the one who always drives us around, and he really enjoyed just being able to walk around Whistler Village instead of driving!
If you're planning to stay right in Whistler Village for your trip, I'd definitely recommend staying at The Adara Hotel.
If you're visiting Whistler without a car, you can also take a shuttle from the Vancouver Airport!
Here's my review of the Adara Hotel, one of the best hotels in Whistler, British Columbia!
Be sure to also follow me on Instagram and TikTok – I share a lot more content on those platforms that don't make it to the blog!
Plan your Whistler trip
If you're planning your trip to Whistler, you might find these posts helpful:
---
Adara Hotel Whistler review
---
About the Adara Hotel Whistler
The Adara Hotel is a 3-star boutique hotel located right in the heart of Whistler Village, by tons of restaurants, bars, and shops.
The spacious lobby features all the cozy cabin vibes, but the rooms are modern and chic.
Coffee, tea, and water is always available in the lobby, as well as freshly-baked homemade cookies in the late afternoon!
There's a 24/7 reception desk, and all of the staff we interacted with was very friendly.
I love that the Adara is committed to maintaining environmentally-friendly practices at the hotel, including:
Using cleaning products with no harmful chemicals
Installing Wattstoppers in rooms to reduce electricity consumption
Implementing a recycling program in all rooms
We were confused by the Wattstopper at first, but overall it's a fantastic way to save energy!
You just have to put your keycard in the slot by the door to activate all the light switches, and everything turns off when you take it out and leave the room.
Location
The prime and convenient location of the Adara Hotel is absolutely amazing, and it's within walking distance of tons of restaurants, shops, and activities.
There aren't any on-site restaurants at the Adara Hotel, but there are tons of fantastic restaurants all around the area.
Because of the hotel's proximity to all the bars and restaurants, it may get quite noisy on some nights, but ear plugs are provided in each room.
You won't need to rent a car if you're staying at the Adara Hotel, because almost everything is within walking distance!
If you do bring a car, there are a limited number of underground parking spaces.
Amenities
There's a lovely outdoor pool and hot tub on the second floor of the hotel, but we didn't get a chance to go in either during our visit.
The outdoor pool is only open during summer, but the hot tub is open year-round.
Parking
Limited underground parking is available for $25 plus tax per night at the Adara Hotel, and it's first come first serve.
Access from the parking garage to the hotel is via a short staircase, which might be a little difficult for anyone with mobility issues.
If you have any specific accessibility requests, be sure to contact the Adara Hotel ahead of time.
There are also some parking lots in Whistler that offer free parking after 5 PM, so you can park there overnight if needed!
Other things to know about the Adara Hotel
Check-in and check-out times: Check-in times are from 4 PM to 11:30 PM, and check-out is before 11 AM.
Children: Up to two kids stay free when using existing bedding, and there aren't extra beds or cribs available.
Pets: Up to two pets are allowed per room, at a charge of $15 per pet, and rates vary based on your length of stay.
---
Rooms at the Adara Hotel
There are 42 different rooms in the Adara Hotel, and a lot of them have been newly renovated.
Choose between one of the Deluxe Rooms with either 2 queen beds or 1 king bed, or one of the Lofts with 1 queen bed and 1 sofa bed.
The Deluxe Rooms all feature a city view, while the Lofts come with a balcony and either a mountain or city view.
Room features
All rooms at the Adara Hotel feature a microwave, mini-fridge, and coffee/tea maker, which is nice to have in a hotel!
If you have any leftovers from any restaurants you visit, you can easily store them in the fridge and microwave them later.
The coffee maker in the room is a French press, and it comes with coffee and tea from local BC-based businesses.
I love that each room has an electric fireplace as well, though we didn't get around to using ours. It makes the room extra cozy!
The rooms feature showers instead of bathtubs, which we actually liked because we never use bathtubs anyway.
Staying in Room 208 at the Adara Hotel
Room 208 is one of the Adara Hotel's newly renovated suites, and it feels like a home away from home.
The room features a large and spacious king bed, a beautiful mountain view, and a lovely terrace to enjoy said view.
There's also a queen sofa bed, and the room can comfortably fit 4 people.
The decor is very modern and chic, featuring lots of black accents against the white walls.
Living space
The large living space features a small kitchenette area, desk and chair, queen sofa bed, TV, electric floating fireplace, and access to the terrace.
The kitchenette has all the basic essentials you need: a microwave, mini-fridge, French press (with complimentary coffee), and kettle (with complimentary tea).
We also liked the breakfast bar setup in this spot, and we did have breakfast here on one of the days.
The cozy couch (that doubles up as a sofa bed) is the perfect spot to relax and watch some TV or the electric fireplace.
Even though we didn't get to use it, I loved the electric fireplace – it gave the room extra cozy vibes!
The desk space is great, and it was super useful for doing some evening work on my laptop after our days of exploring.
There's a phone conveniently located on the desk in case you need to call the front desk for anything!
Bathroom
The bathroom is very modern and spacious, and we loved the large glass shower.
There were mini bottles of shampoo, conditioner, shower gel, and body lotion, plus soap bars and makeup wipes.
There were no hooks for our towels, so we hung them over the glass shower wall.
Bedroom
The king bed was massive, and could definitely comfortably fit at least 3 people.
I think it was my first time sleeping in a king bed, and we both had a fantastic sleep being in our own corners.
There's also a TV facing the bed if you're looking for some entertainment before you go to sleep!
Both sides of the bed have nightstands with lamps and outlets for all your charging needs, and there's also an AC in the room.
Terrace
Probably my favourite thing about staying in Room 208 was the gorgeous terrace, which gives you a stunning view of other buildings, the forest, and mountains.
There's a small table with two chairs on the terrace, perfect for enjoying your morning coffee!
Other room features
Here are a few other features of Room 208:
Complimentary Wi-Fi
32'' flat screen TV, HD cable with 50+ channels, Sony Playstation 3 with movies and games available
Small fridge, microwave, bodum coffee/tea press with complimentary local coffee, kettle
Iron and ironing board
In-room safe
Large walk-in rain head showers, plush bath robes, hair dryer
You can learn more about Room 208 on the Adara Hotel's website.
---
Booking the Adara Hotel Whistler
The Adara Hotel Whistler is the perfect hotel if you're looking for something cozy, cool, and modern, and if you're looking for something right in the heart of Whistler Village.
If you're convinced, make sure to book your stay at the Adara Hotel today!
You can check the latest rates of the Adara Hotel Whistler here.
You can contact the Adara Hotel directly for any inquiries:
Email: [email protected]
Telephone number: 1.866.502.3272
Location: 4122 Village Green, Whistler, BC V0N 1B4
---
This was my review of the Adara Hotel in Whistler – hopefully you found it helpful for planning your own stay!
We stayed at the Adara Hotel during the early summer, and it was awesome walking around Whistler Village in the lovely weather.
Whistler is definitely more well-known for being a ski village, but there are plenty of awesome summer activities you can do in Whistler as well!
Definitely consider the Adara Hotel as you plan out your Whistler itinerary, whether you're looking to visit during summer or winter.
Have you been to Whistler before? Will you be staying at the Adara Hotel in Whistler? Let me know on Twitter or Instagram!
Plan your Whistler trip
If you're planning your trip to Whistler, you might find these posts helpful:
Be sure to keep up with me on Instagram, TikTok, Twitter, Facebook, and Pinterest if you aren't already!
Feel free to subscribe to my weekly newsletter to get my blog posts delivered straight to your inbox.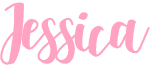 ---
Like this post? Pin it for later!