Searching for binge-worthy podcasts to listen to while on your road trip?
I much prefer listening to podcasts rather than music during road trips nowadays.
As much as I love my jam sessions and screaming old Backstreet Boys songs at the top of my lungs, listening to podcasts makes drives feel so much more ~productive~.
Plus, Adam and I have completely different tastes in music, and I always fall asleep to his music during road trips lol.
You actually have to pay attention when listening to podcasts, so it keeps me awake, and Adam doesn't have to feel alone while driving!
What I love about podcasts is that you always come out of it learning something new, whether it's hearing other people's perspectives on a certain topic or getting to know a slice of history.
Here are some of my favourite binge-worthy podcasts worth listening to during your next road trip!
Be sure to also follow me on Instagram and TikTok – I share a lot more content on those platforms that don't make it to the blog!
More tips for planning your next trip
Planning your next trip? Check out my other posts on travel tips:
---
Best road trip podcasts
---
Maybe you don't want to listen to true crime podcasts while on your road trip to the middle of nowhere, or maybe you do.
Canadian True Crime is my favourite true crime podcast, and I actively keep up with every single episode that comes out.
Kristi Lee and her team do an incredible job of telling true crime stories based in Canada, some of which you may have heard of and some that might be totally news to you.
Everything is told with straight facts, not too much dramatization, and pure respect for other people involved, which I really admire.
Plus, Kristi just has a great storytelling voice.
Available to stream on Spotify and Apple Podcasts.
---
The Joe Rogan Experience is one of the most famous (if not the most famous) podcasts out there, and it's been running since 2009.
Joe often brings on his friends and other guests for chats that can last as long as a few hours, and they're always interesting.
If you've got a couple of hours of driving ahead of you, you can just throw on one of Joe's podcasts – he literally has almost 2,000 episodes.
What I like about the Joe Rogan Experience is that Joe brings on well-known guests from different backgrounds, so you get to hear people's unique perspectives.
My personal favourite episodes are the ones with Yeonmi Park and Nick Yarris – they're both super emotional.
Exclusively available to stream on on Spotify.
---
BBC journalist Josh Baker spent four years investigating an American family who became involved with ISIS in I'm Not a Monster.
The podcast is only 10 episodes long, and it's a fascinating and in-depth look into the whole story.
It's documentary-style with audio clips and interviews, and it's extremely well done.
Available to stream on Spotify and Apple Podcasts.
---
If you're looking for something a little more light-hearted, you'll definitely want to listen to the Modern Love podcast, which is based on a New York Times column of the same name.
Each episode features an essay read by popular actors, as well as updates from the essayists themselves at the end.
There are stories of all kinds of love, from romantic love to friendship love.
Some stories are not about love at all, but they're all super interesting to listen to.
There's also an Amazon Prime Video series based on the column, with two seasons available to stream!
Available to stream on Spotify and Apple Podcasts.
---
Death, Sex & Money talks about exactly what you think it does: death, sex, and money.
It's hosted by Anna Sale, and she interviews celebrities, experts, and real people.
The topics can obviously be upsetting at times, and you might not agree with every person, but it's very interesting learning and hearing about other people's real life stories and experiences.
Available to stream on Spotify and Apple Podcasts.
---
Ever get curious about other people's lives while people watching?
Then you'll definitely enjoy the Other People's Lives podcast.
Joe Santagato and Greg Dybec interview strangers from the internet every week on completely different topics, from fetishists to survivors.
Available to stream on Spotify and Apple Podcasts.
---
Although Asian Boss Girl is dubbed as a podcast for the modern day Asian-American woman, it's a great podcast for all women to listen to.
From pap smears to casual sex, Melody Cheng, Helen Wu, and Janet Wang chat about things maybe not everyone is comfortable chatting about with their friends or other people.
It's kind of like having girl talk, except you're just listening in on a conversation.
They interview guests of Asian descent and talk about their own experiences as Asian-Americans, but I think the topics they talk about are still relatable to a lot of people.
Available to stream on Spotify and Apple Podcasts.
---
I've become a big fan of Dave Chang after watching both of his series on Netflix.
If you don't already know who he is, he's the chef behind the Momofuku restaurants.
He also has a podcast called the Dave Chang Show, where he talks about the restaurant industry, social issues, and more.
If you're a foodie, you'll definitely enjoy Dave's podcast!
Available to stream on Spotify and Apple Podcasts.
---
I'm obsessed with Jubilee Media's YouTube channel, which features interview-style videos on all kinds of different perspectives from different people.
Jubilee also has a podcast called Radical Empathy, which features interviews with individuals who share their own perspectives and opinions.
I believe it's important for us to all be open-minded, respect other people's views (even if we disagree with them), and have our own opinions.
After all, we're all humans with our own unique experiences!
Available to stream on Spotify.
---
Racist Sandwich is hosted by chef Soleil Ho and journalist Zahir Janmohamed, and it talks all about the politics around race, class, and gender in the food industry.
They interview guests from all kinds of different backgrounds, and you learn something new from every single episode.
Available to stream on Spotify and Apple Podcasts.
---
Best road trip podcasts:
There are so many awesome podcasts out there, no matter what you're interested in listening to.
Whether it's current events, sports, or even true crime, you can find tons of podcasts on all kinds of subjects.
Other podcasts I love include Vietnamese Boat People and The China History Podcast, because it helps me learn more about my own families' histories.
Have you listened to any of these podcasts? What are some podcasts you'd recommend for a road trip? Let me know on Twitter or Instagram!
Planning your next trip? Check out my other posts on travel tips: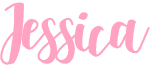 ---