Thank you to the Hawai'i Visitors and Convention Bureau for sponsoring part of this post on our 10 day Oahu itinerary in September. As always, all opinions are my own.
I never really imagined myself going to Hawaii – I always thought it was all just beaches and resorts, but after visiting in September, I've learned it's so much more than that.
The food scene is absolutely phenomenal, the hiking is so much fun, and Hawaii overall is just such a fantastic place.
If Adam and I could pick up our lives and move to Oahu, we totally would!
Hawaii turned out to be one of the best trips I've ever gone on.
It was a trip of a lot of firsts, and it certainly won't be the last time we visit!
We managed to see a lot of cool things during our 10 day Oahu itinerary in September, and we're hoping to visit Maui next!
If you're looking for even more fun activities and things to do in Oahu, be sure to check out some local tours!
Here's a look at our 10 day Oahu itinerary during the month of September, featuring the best things to see and do in Waikiki, Honolulu, and the North Shore!
Plan your Oahu trip
If you're planning a trip to Hawaii, here are some other posts to help you plan your perfect trip:
---
Where to stay in Oahu
---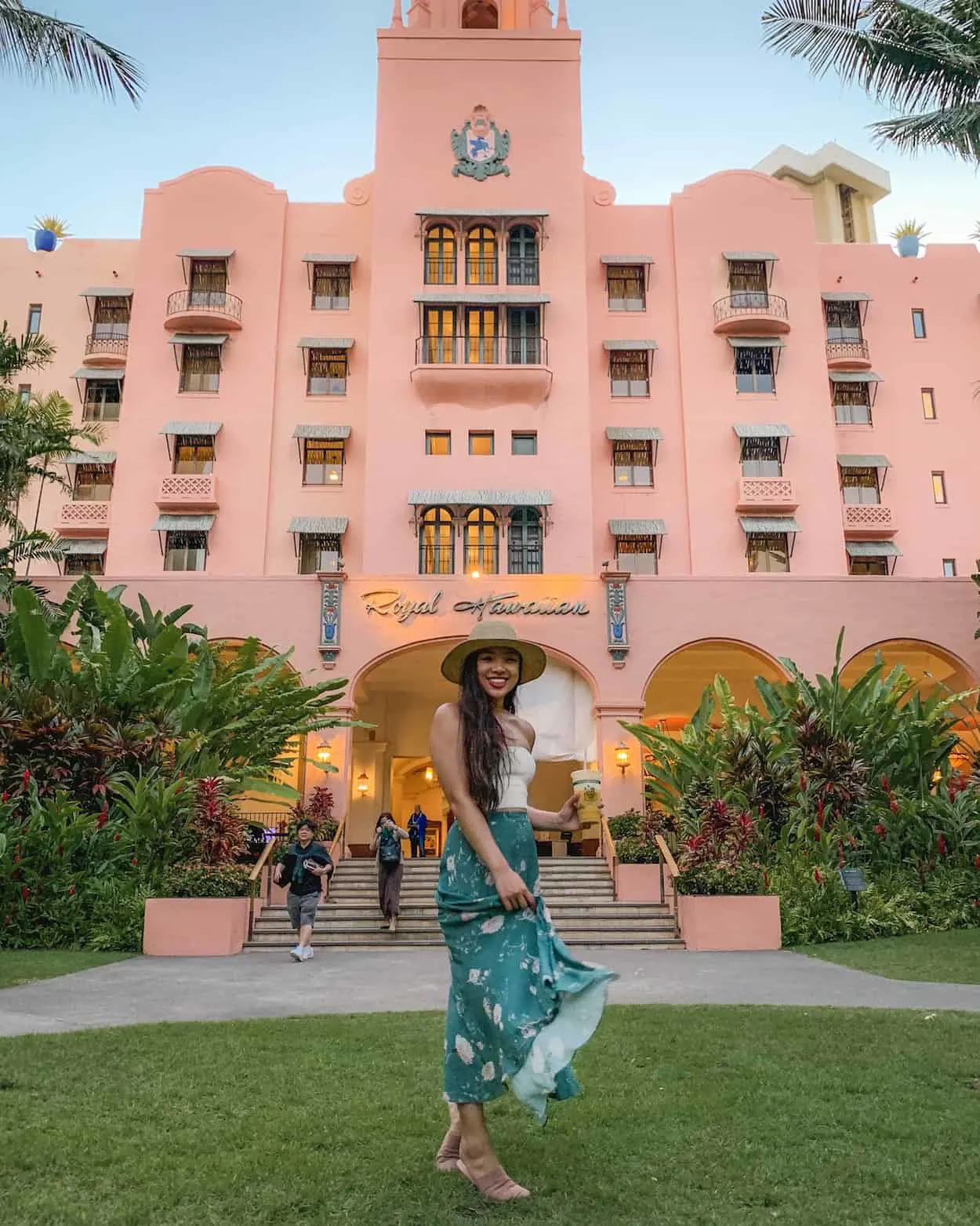 Waikiki is the main touristy part of Oahu, and it's the perfect neighbourhood to stay in – there are tons of amazing restaurants, great shopping, and fun beach activities all within walking distance!
The great thing about Oahu is that you can basically drive from one end of the island to the other in an hour (without traffic).
We usually stay in multiple accommodations in areas we'll be visiting, but we were able to stay in one place the entire time!
If you're looking to book your flights and hotels for Hawaii, I'd highly recommend using Expedia so you can collect points towards free rewards and discounts.
Here are a few great hotel options depending on your budget:
Airbnbs in Waikiki
As most hotels in Waikiki were out of our budget, we opted for an Airbnb (and even got a weekly discount on it).
Airbnbs are a lot more budget-friendly, especially if you plan on doing a longer stay (like we did with our 10 days in Oahu).
If you prefer to stay in Airbnbs, I also have a separate blog post all about how to find the best Airbnbs!
---
Our 10 day Oahu itinerary
---
While we managed to see a lot during our 10 days in Oahu, we didn't really jam pack our itinerary with too many activities.
We knew we'd want to do a lot of general exploring and wandering around, so we didn't feel a need to stuff our itinerary!
You can definitely do a shorter trip and fit most of these activities in!
On days where we didn't have much going on, we just ate good food and relaxed on the beach in Waikiki – it was the best.
Day 1: Toronto to Honolulu
After a long flight from Toronto to Honolulu, we made a quick stop at Walmart for essentials (and matching Hawaiian shirts).
Whenever we go on longer trips, we usually pick up a case of water bottles and snacks from a grocery or department store!
We do carry our own reusable Brita water bottle when we travel, but it's not always enough when we're out and about all day long.
Especially when you have a lot of hikes on your itinerary, you definitely want to have a lot of water on-hand.
Dinner at Goofy Cafe & Dine
We checked into our Airbnb in Waikiki afterwards, then headed out for dinner at Goofy Cafe & Dine.
It was the first of many incredible meals in Hawaii – the food scene is amazing here, and there are so many great Oahu restaurants to try!
You can totally do a food tour in Oahu if that tickles your fancy.
LOCATION: 1831 Ala Moana Blvd #201, Honolulu, HI | Website
After our delicious first meal in Oahu, we enjoyed a breezy night walk along the water before heading back to our Airbnb for the night.
If you're looking to rent an Airbnb while in Oahu, I've got a blog post all about how to find the best Airbnbs that might be helpful!
---
Day 2: Terrace House sites, Ko Olina Lagoon
Our first full day of our 10 days in Oahu was dedicated to checking out Terrace House locations.
If you haven't heard of Terrace House, it's a Japanese reality TV series on Netflix that may be one of the best reality shows of all-time.
Yep, it's really that good – it's the show that actually got me into reality TV.
The only season they filmed outside of Japan was in Oahu, and of course the show made a lot of local spots popular for fans!
Terrace House: Aloha State is actually the main reason why Hawaii even popped up in our radar, and we of course paid a visit to some of the spots made famous by the show.
We started off the day with an amazing brunch at Cinnamons' at the 'Ilikai, which is located inside the Ilikai Hotel.
The food was delicious and fairly-priced, especially for a hotel restaurant!
If you're looking for more great restaurants in Waikiki, you can check out my Oahu restaurants post.
LOCATION: The Ilikai, 1777 Ala Moana Blvd #150, Honolulu, HI
Check out locations from Terrace House: Aloha State
Adam and I visited a bunch of different locations from Aloha State, including:
We were lucky to catch both Eric and Arman at Punchbowl, but we didn't catch any of the other houseguests.
We were hoping to see Yusuke at a concert he was supposed to perform at while we were there, but it turned out to be a private event.
Snorkel at Ko Olina Lagoon 4
We got our first taste of water activities with some snorkelling at Ko Olina Lagoon 4.
There are four public lagoons at Ko Olina Beach Park, and #4 is supposedly the best out of them all!
We rented snorkelling equipment from our Airbnb host, and you can probably find a rental place somewhere in Waikiki.
Before our Oahu trip, I was worried about not knowing how to swim, so Adam gave me swimming lessons almost everyday for 2 weeks.
I was able to learn basic swimming from watching YouTube swimming tutorials, and I would highly recommend having someone do the same with you if you plan on visiting Hawaii and don't know how to swim.
You don't need to be a great swimmer to enjoy Hawaii, and you'll have a lot more fun actually getting in the water during your trip!
Be sure to also bring a waterproof phone case to take photos and videos of the fishes you see underwater.
LOCATION: Ulua Lagoon, Kapolei, HI
Dinner at Mami's Empanadas
Mami's is a food truck in Waikiki, and it's a one man show.
It's probably one of the cheapest food spots you'll find in Waikiki, and the food is amazing.
The empanada flavours change up everyday, and they have extremely long waits because they're so busy!
Since we had over an hour wait for our food, we took a nice walk around the area and enjoyed the sunset views.
LOCATION: 2525 Cartwright Rd, Honolulu, HI
---
Day 3: North Shore, Waimea Bay, Byodo-In Temple
The North Shore is literally the north shore of Oahu, and it's where you'll find some of the best waves for surfing on the whole island.
We visited the North Shore multiple times while in Oahu, and the first visit was to go skydiving.
Skydive in Hawaii's North Shore
Skydiving is never something I'd ever pictured myself doing in my lifetime, but I did it in Oahu.
I'd chatted with someone in Toronto who told me how awesome his Hawaii skydiving experience was, so Adam and I booked our tickets to skydive in Hawaii's beautiful North Shore.
We booked with Pacific Skydiving, and it was a wonderful experience.
We had to fill out a bunch of forms and watch a video on the risks and safety of skydiving, which made it feel a lot more legit and less dangerous.
Our Oahu skydiving experience
Once our instructors strapped us into our harnesses, we boarded the small plane, and off we went to 14,000 feet above sea level.
The free fall jump surprisingly wasn't really scary, and I was expecting to feel the same "sinking" feeling you get on rollercoasters.
It was windy and cold up in the air, but it didn't last long – the fall was supposedly 60 seconds, but it felt a lot shorter!
Adam said it felt unreal, like it was just a dream.
After the free fall, we got to just enjoy the views and let the wind (and parachute) carry us around.
My instructor let me control the parachute for a few minutes, and it was exhilarating!
He span us around quite a bit, which made me nauseous, but I was fine after drinking a lot of water once we landed.
The landing was also very smooth, and we landed standing even though I expected to fall on our butts.
Skydiving in Hawaii was an incredible experience, but definitely a one-time thing for me (which my parents will be happy to hear lol).
We also would've loved to have had photos taken, but it was an additional $80 to $100 USD and we were already paying $396 plus tips for the two of us.
As the cashier told us, if you end up falling in love with skydiving, it'll become an expensive hobby!
LOCATION: 68-760 Farrington Hwy, Waialua, HI | Website
Snorkel at Waimea Bay
After our adrenaline-filled morning of skydiving, we headed off to Waimea Bay in the North Shore for some snorkeling fun.
It was a little too windy out on the water so I didn't feel safe snorkelling myself, but Adam did a little bit of snorkelling.
I just enjoyed the sunlight and beach views from the shore!
LOCATION: Haleiwa, HI | Website
Try the famous garlic shrimp from Giovanni's Shrimp Truck
You'll find garlic shrimp almost everywhere in Oahu, but Giovanni's Shrimp Truck is the most famous spot.
It's cash only, and there's pretty much always a lineup.
My skydiving instructor told us he preferred Honos (a Korean shrimp truck), but we didn't get to try it because it was closed when we went!
They're next door to each other, so it's definitely worth getting a plate of each to try.
LOCATION: 66-472 Kamehameha Hwy, Haleiwa, HI | Website
Scenic drive around North Shore
Before leaving the North Shore, we did a nice scenic drive around and came across a cool tree swing.
I couldn't tell you exactly where these tree swings are in Oahu, but you'll find tons of tree rope swings along Kamehameha Highway on the North Shore.
You really have to look out for them to find them, and it's much easier to just park and walk over to them!
We had fun making a quick photo stop.
Visit Byodo-In Temple
Byodo-In is a stunning replica of a historic Buddhist temple in Japan.
You can walk around and enjoy the gardens, ring the sacred bell, and pay your respects inside the temple.
We didn't spend too long here, but it was still a nice stop during our trip.
I think we paid around $5 USD for parking admission.
LOCATION: 47-200 Kahekili Hwy, Kaneohe, HI | Website
Dinner at Poké Bar
After a day of exploring, we spent a relaxing evening in Waikiki.
The nice thing about staying in Waikiki was being able to enjoy the area every night for shopping and dining!
Although not authentic, Poké Bar became one of our favourite spots for poké in Waikiki.
We visited twice while we were here, and loved it both times!
LOCATION: 226 Lewers St # L106, Honolulu, HI | Website
---
Day 4: Ho'omaluhia Botanical Garden, Pillbox Hike, Lanikai Beach
The next day of on our 10 day Oahu itinerary was dedicated to a lot of hiking, and boy, were we not prepared for it.
Hawaii is hot, and hiking with the afternoon sun on your back ain't a fun time if you're not prepared.
However, since I've already warned you about it, you should definitely be prepared! 😉
The main things I'd recommend for hiking in Hawaii is a good pair of hiking shoes (like my favourite Columbia Newton Hiking Boots) and plenty of water.
Wander around Ho'omaluhia Botanical Garden
The first stop of our day was Ho'omaluhia Botanical Garden.
We came with the hopes of getting the popular shot every Instagrammer gets here, but the security guard was very adamant about not letting anyone take photos at the entrance.
The garden opens at 8 AM to cars, but you're allowed to walk inside before it opens.
There are plenty of beautiful views in the garden, but if you're able to get a photo at the entrance, do it!
Just make sure the security guard doesn't yell at you.
LOCATION: 45-680 Luluku Rd, Kaneohe, HI | Website
Hike the Pillbox Hike
I actually didn't realize how much hiking we'd done until I put this blog post together!
The Pillbox Hike was the first hike we did on our Oahu itinerary, and man, it really made us not want to do any more hikes.
It was unbelievably hot in the middle of the afternoon, and walking uphill was tough!
The views were totally worth it though, and we enjoyed relaxing and taking photos on top of the pillboxes.
On the way down I did fall on my butt and scrape my hands, so I'd recommend wearing proper hiking shoes and maybe even gloves!
LOCATION: 265 Kaelepulu Dr, Kailua, HI
Lunch at Hibachi
Hibachi is sort of like a convenient store, and they sell various marinated foods.
They're also known for their authentic poké, which you can actually sample before purchasing!
Poké bowls originate from Hawaii, so of course you've gotta add 'em to your 10 day Oahu itinerary.
The fish is super fresh here in Hawaii, and there are tons of awesome poké spots all around the island!
LOCATION: 515 Kailua Rd, Kailua, HI | Website
Relax at Lanikai Beach
Lanikai Beach is known as one of the most beautiful beaches in the world, and it certainly does not disappoint.
It has crystal clear blue waters and it's just absolutely stunning to experience in person.
Photos don't do it justice at all, but look at how clear the water is!
It's definitely one of the most beautiful places on our 10 day Oahu itinerary.
LOCATION: Kailua, HI
Explore the Royal Hawaiian and the Moana Surfrider hotels
Waikiki is filled with touristy resort-style hotels, and they're actually stunning.
We took a walk along Waikiki to check out the beautiful Royal Hawaiian and Moana Surfrider hotels!
I'm a big lover of all things colour, and I loved the baby pink shade of the Royal Hawaiian.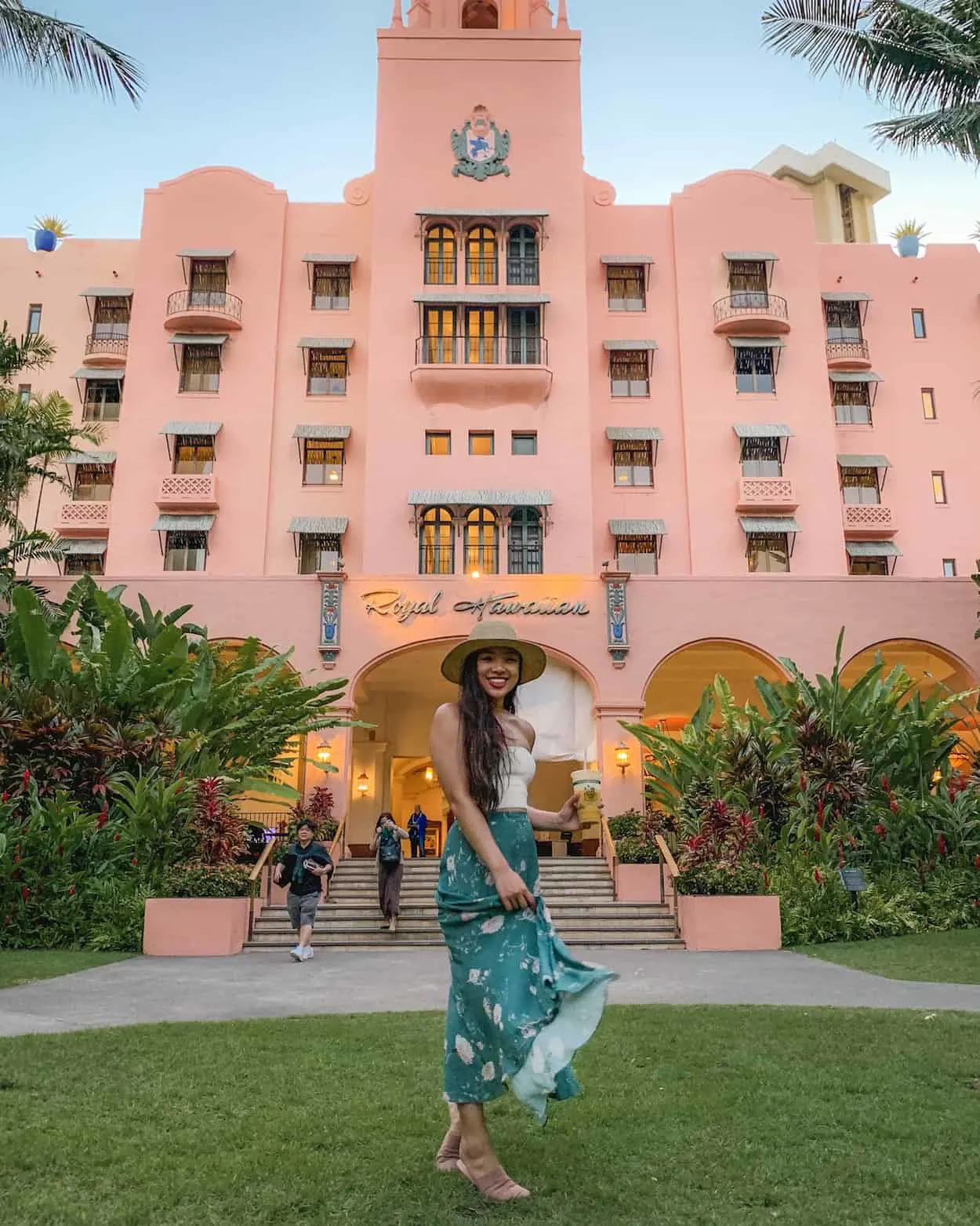 Enjoy the Kuhio Beach Hula Show
Every Tuesday, Thursday, and Saturday evening, you can watch a free torch lighting ceremony and hula show on Kuhio Beach.
It's really wonderful and mesmerizing to watch the performers.
The show gets pretty packed, but it's easy to find a decent spot to stand and watch without having to go super early (like a lot of reviews online say).
If you're spending 10 days in Oahu, you'll definitely get to see the show more than once if you want to!
---
Day 5: Kualoa Ranch, Waikiki
Our plan for the morning was to zip line at Kualoa Ranch, but we missed our time slot due to a miscommunication.
So, we made the most of it and did a little bit of exploring before coming back to do an afternoon tour instead.
Lunch at Papa Ole's
You've got to try authentic Hawaiian food while in Hawaii, and Papa Ole's is incredible.
We really enjoyed both the garlic chicken and short ribs!
The portions were huge and we weren't able to finish everything, which we were sad about because we weren't able to take it back to our Airbnb after spending a whole day out!
LOCATION: 54-316 Kamehameha Hwy #9, Hauula, HI | Website
Zip line at Kualoa Ranch
Kualoa Ranch offers up all kinds of tours and activities for the adventurous.
We wanted to do the ATV tour, but apparently they sell out weeks in advance, so we missed out.
We did manage to do zip lining, which was an absolutely incredible experience!
I'd never done zip lining before and I didn't know what to expect, but it was very safe and a lot of fun.
Definitely look into the different activities at Kualoa Ranch and see what the best fit is for you.
It's a beautiful place worth seeing during your 10 day Oahu itinerary!
The zip lining tour
A 4×4 took our tour group from base camp to the start of the zip line tour, and we got to see some movie sites along the way.
A lot of movies have been filmed here, including Jurassic Park and 50 First Dates.
There's a whole movie tour you can do here, but we were happy with the small amount we got to see along the way to zip lining.
Once we got to the start of the zip line tour, we were strapped into our harnesses and helmets and instructed on safety.
We zip lined along 7 different cables, and were treated to marvellous forest views.
I tried to get footage on my phone, but it was pretty difficult – I had my phone secured inside my waterproof phone pouch around my neck.
The zip lining area did have cameras along the way, and photos were $15 each or $40 for all.
LOCATION: 49-560 Kamehameha Hwy, Kaneohe, HI | Website
Swing on tree swings
After a fun afternoon of zip lining, we hunted for more tree swings along the Kamehameha Highway.
I believe this one is located near Kalaeoio Beach Park, which is close to Kualoa Ranch!
LOCATION: 51-278-51-310 Kamehameha Hwy, Kaaawa, HI
Watch surfers at Banzai Pipeline
We heard about the Banzai Pipeline from one of the houseguests on Terrace House, so we made a quick stop to check out the surfers there.
The Banzai Pipeline is known for its powerful waves, and they host international surfing competitions here!
We didn't get any photos, but we enjoyed making a short stop before heading back to Waikiki.
LOCATION: 59-473 Ke Waena Rd, Haleiwa, HI
Dinner at Marukame Don
Marukame Don is a Japanese chain that serves up udon for as low as $3.75 USD.
You can also add different tempura for $1-$2 a piece.
Surprisingly, there are some budget-friendly food spots in Oahu!
LOCATION: 2310 Kūhiō Ave. #124, Honolulu, HI | Website
Dessert at Ice Monster
Shaved ice is another popular thing that comes from Hawaii, and we had a delicious coffee-flavoured one at Ice Monster.
LOCATION: 2255 Kūhiō Ave., Honolulu, HI | Website
---
Day 6: Makapu'u Lighthouse Trail, Mauniwili Falls, Tantalus Lookout, Waikiki
We spent the next day on our 10 day itinerary doing some easier hikes in Oahu and enjoying some scenic views.
Hike Makapu'u Lighthouse Trail
Makapu'u Lighthouse Trail is surprisingly a tough walk, despite it being completely paved.
There were quite a few families and people with strollers on the trail.
You can't go inside the actual lighthouse, but even just looking at it from afar is cool.
You can hike up past the trail to a pillbox and even higher views, but I'd recommend hiking shoes for this (like the Columbia Newton Hiking Boots) because it's a little difficult in just sneakers.
LOCATION: Makapuu Lighthouse Rd, Honolulu, HI
Lunch at Ono Seafood
We grabbed a quick poké lunch at Ono Seafood before our next hike.
Each order comes with a can of Hawaiian Sun, so we each grabbed a different flavour to try!
LOCATION: 747 Kapahulu Ave, Honolulu, HI
Hike Mauniwili Falls
Mauniwili Falls isn't the craziest waterfall we've ever seen, but it's still a nice hike that's very family-friendly.
Being beneath the trees makes it a lot cooler even if it's still hot out.
The beginning of the trail is the most beautiful in my opinion, and it really makes you feel like you're standing in the middle of a fairytale paradise.
Don't go in the water once you get to the end – apparently there's a disease in there that gives you similar symptoms to the flu.
We cringed hard when we saw a dude fully jump in and rub the water all over his face. *vomits*
LOCATION: 965P+JH Maunawili, HI
Visit the Tantalus Lookout
The main reason we came to the Tantalus Lookout was because of Terrace House (it's where Taishi confessed his feelings to Chikako).
It was actually a really cool spot to see the Oahu skyline!
It was really difficult to get onto this tree, and we entertained the group of elderly people relaxing at the main viewpoint.
I would not recommend climbing the tree – just enjoy it from the viewpoint.
LOCATION: Nutridge St, Honolulu, HI | Website
Dinner at Ramen Nakamura
Thanks to Terrace House, we learned that Hawaii has a significant Japanese population, which means plenty of awesome Japanese food.
Ramen Nakamura is one of the many delicious Japanese restaurants we visited!
LOCATION: 2141 Kalakaua Ave #1, Honolulu, HI
Dessert at Matcha Stand Maiko
For dessert we visited Matcha Stand Maiko, which is a little shop that serves matcha desserts.
It's similar to Tsujiri, an awesome ice cream spot in Toronto!
LOCATION: 2310 Kūhiō Ave, Honolulu, HI | Website
Watch the Friday night fireworks at Waikiki Beach
Despite being known as an expensive place to visit, there are quite a few free activities you can add to your Oahu itinerary.
Every Friday night, you can watch fireworks (for free!) along Waikiki Beach.
We ran late and only saw the last little bit of it, but we'll definitely be back someday to see them properly.
LOCATION: Waikiki Beach
---
Day 7: Diamond Head Crater, Kakaako Street, Maili Pillbox Hike
The next day on our 10 day Oahu itinerary was dedicated to some tougher hikes, which we felt more comfortable doing after so much hiking the entire week.
Hike Diamond Head Crater
Diamond Head was probably my favourite hike of the entire trip.
It was fun, challenging, and the view at the top was fantastic!
We went a bit later in the morning, and it was pretty packed, but not completely unbearable.
There were a lot of families and older people on the trail, but we were able to pass them easily.
There's a pillbox people hike to at the end of the trail, but do it at your own risk!
LOCATION: Kapahulu, Honolulu, HI
Brunch at Smith & Kings
We had a well-deserved brunch at Smith & Kings in downtown Honolulu.
It was definitely a terrible idea to have mimosas right before another tough hike, but at least we enjoyed them.
LOCATION: 69 N King St, Honolulu, HI | Website
See the street art at Kakaako Street
If you're into street art, you'll definitely enjoy walking around Kakaako Street in downtown Honolulu.
The heat was pretty gruelling so we didn't get too many photos, but we did have a lot of fun wandering around.
It's kind of like Toronto's Graffiti Alley, except the murals are painted onto warehouses in a more spacious area.
Apparently artists come every spring to paint new murals, so it'll be different every time you visit!
If you're looking for more activities, there are plenty of fun things to do in Honolulu!
LOCATION: Pahukaina St. & Coral St, Honolulu, HI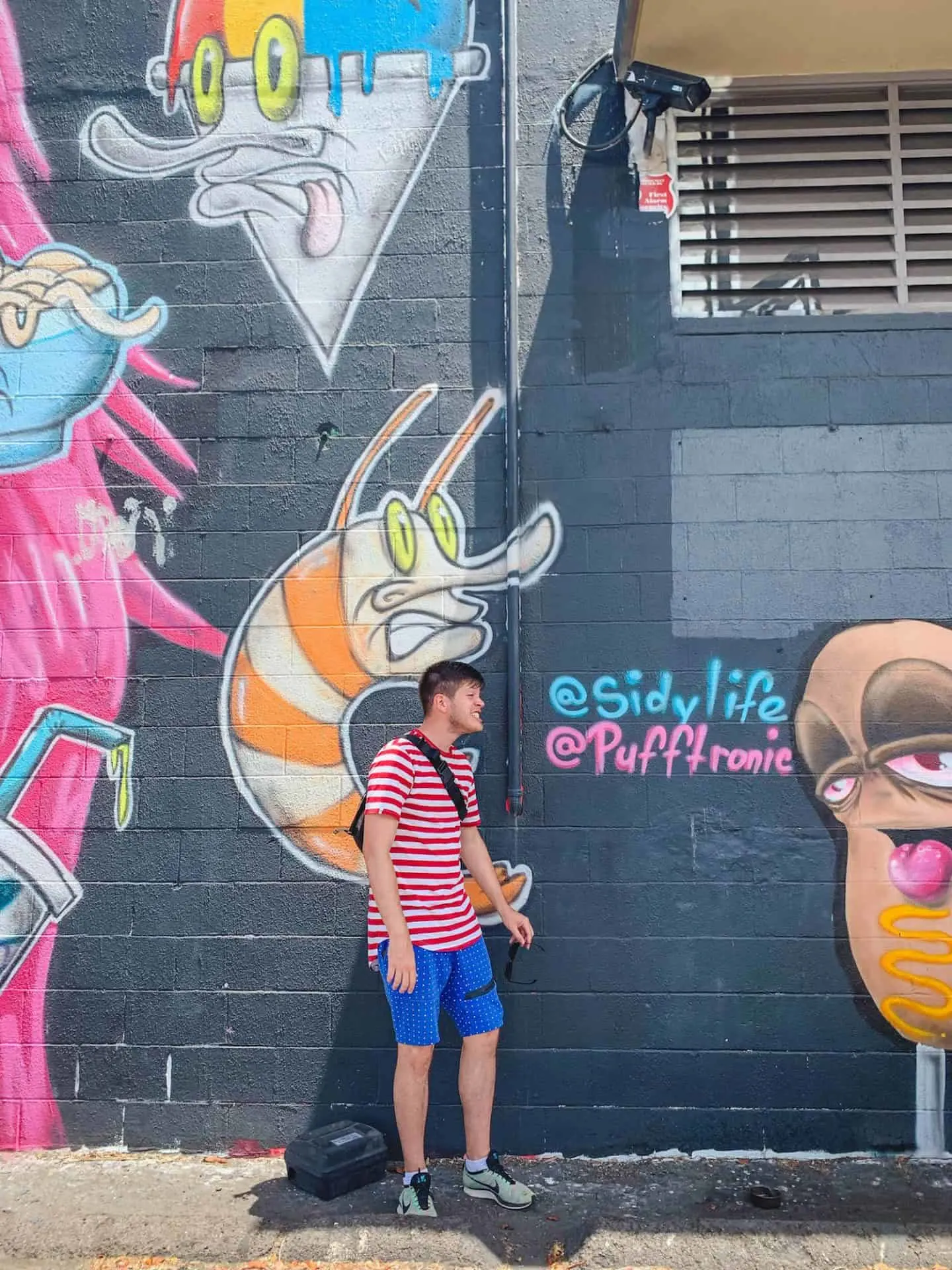 Visit Iolani Palace
We took a quick stop at Iolani Palace before our next hike.
Iolani Palace was home to Hawaii's last reigning monarchs, and they actually had electricity before the White House did!
I think it was closed when we got there, but it was still cool to see from the outside.
LOCATION: 364 S King St, Honolulu, HI | Website
Hike the Maili Pillbox Hike
I was most excited to hike the Maili Pillbox trail (also known as the Pink Pillbox hike), and it turned out to be the toughest one.
It's not an official trail, and you're pretty much climbing up a sandy hill in direct sunlight for 30 minutes one way.
We had just come from a filling brunch where we shared a pitcher of mimosas, which probably wasn't the best idea.
Do bring plenty of water while you're here – we took tons of water breaks along the way!
LOCATION: Waianae, HI
Dinner at Tonkatsu Ginza Bairin
To end off our long and tiring (yet still fun) day, we enjoyed some authentic tonkatsu at Tonkatsu Ginza Bairin.
Tonkatsu is a Japanese dish consisting of deep fried pork cutlet, and it's absolutely amazing.
LOCATION: 255 Beach Walk, Honolulu, HI | Website
---
Day 8: Pearl Harbor, Honolulu
We spent more time in Honolulu the next day, starting off with an early morning at Pearl Harbor.
Pay your respects at Pearl Harbor
My grade 10 history teacher (despite not being allowed to) told us about the internment camps Japanese Canadians and Japanese Americans were put in during WWII after the Pearl Harbor attacks.
That was all I knew about Pearl Harbor before visiting Hawaii, and it was a very emotional experience watching and reading about the history.
We also took a boat to the USS Arizona Memorial, and it was crazy to see that fuel is still leaking from it 80 years later.
They give out 1,300 free tickets starting at 7 AM every morning, and we had no problem getting them a quarter after.
You're not allowed to bring any bags or purses, so be sure to leave them in the car.
LOCATION: 1 Arizona Memorial Pl, Honolulu, HI | Website
Lunch at Ahi Assassins
We had a delicious poké lunch at Ahi Assassins – they catch their own fish, which is really cool!
We also got a Hawaiian Sun drink, just 'cause.
LOCATION: 3111 Castle St, Honolulu, HI | Website
Dessert at Leonard's Bakery
Leonard's Bakery is famous for their malasadas, a Portugese donut.
They have all kinds of unique flavours, including ones that are specific to Hawaii!
There was limited parking and a lineup when we arrived, so I'd arrive during off hours if possible.
LOCATION: 933 Kapahulu Ave, Honolulu, HI | Website
Go turtle spotting at Turtle Beach
We wanted to see some sea turtles, so we paid a visit to Turtle Beach.
You can snorkel here as well, but be careful to not get too close to any turtles!
We only spotted one sea turtle while we were here, and he just chilled on the beach.
What you don't see in this photo: the crowd of people snapping photos, and the animal activists trying to keep the crowd from getting too close to the turtle.
LOCATION: Kahuku, HI
Dinner at Poké Bar
For dinner we revisited Poké Bar because it was fairly-priced and delicious.
Another poké place you could try instead is Maguro Brothers, which we didn't get a chance to try but plan on doing so next time we visit!
---
Day 9: Waikiki
Our final days of our 10 day Oahu itinerary were a little more chill, and we spent a lot of time just relaxing in and enjoying Waikiki.
Brunch at Aloha Kitchen
We started off the day with brunch at Aloha Kitchen, which is known for their soufflé pancakes.
We opted for their more savoury dishes, which were delicious!
LOCATION: 432 Ena Rd, Honolulu, HI | Website
Surf at Waikiki Beach
You can find surfing all around the island, but Adam chose to do his surf lesson at Waikiki Beach.
He booked it through Airbnb Experiences because it was cheaper than the surf schools.
The great thing about surfing at Waikiki Beach is that there are so many other people taking surf lessons as well, because it's the most popular beach in Oahu.
It definitely feels a lot safer with more people doing it!
The only thing was that the waves weren't very strong, so it was hard to do any surfing at all.
I didn't surf with Adam, but I watched from the beach and got some cool photos!
LOCATION: Waikiki Beach, Honolulu, HI
Snack at SOMISOMI
Since we were still pretty full from brunch, we decided to grab a late snack rather than lunch.
We visited SOMISOMI in the Ala Moana Center for their taiyaki ice cream cones!
You can choose between topping your cone with a flower or a macaron, which is super cute.
LOCATION: 1450 Ala Moana Blvd Ste 1075, Honolulu, HI | Website
Dinner at Hawaii Sushi
Surprisingly, we hadn't had any sushi while in Hawaii, so we stopped by this place called Hawaii Sushi.
It's a little further out from Waikiki, but it was worth the visit – the sushi was incredible!
It's more of a takeout spot, but you can dine in at one of their tables inside.
LOCATION: 3045 Monsarrat Ave Ste 1, Honolulu, HI | Website
---
Day 10: Hanauma Bay
For the last full day on our 10 day Oahu itinerary, we snorkelled at supposedly the best spot on the island.
Snorkel at Hanauma Bay
Hanauma Bay was our favourite place to snorkel on the whole island – definitely a must-add to your 10 day Oahu itinerary.
Bring a waterproof phone pouch to take photos and videos of the fishes underwater!
Hanauma Bay is the most popular snorkelling spot on the entire island, and the parking lot fills up by the time the park opens at 7 AM.
LOCATION: Hanauma Bay, HI
Entrance to Hanauma Bay
We got to Hanauma Bay a couple of minutes before the park opened, and one of the employees informed us we could enter and park for free as the ticket booths weren't open yet!
Entrance is $7.50 USD per person and parking is $1, which definitely adds up if you're coming as a family.
I'd recommend coming for around 6:30 AM so you can get free entry and enjoy snorkelling before the sun gets too harsh.
Snorkeling safety (for both you and the fish)
There are so many unique and colourful fish swimming around close to shore, and the water is pretty shallow, so it's the perfect spot for non-swimmers and kids to snorkel.
If you do come here, please remember not to step on the reefs.
The employees will remind you when you walk in, but people were doing so anyways.
You wouldn't want people stepping all over your home, so keep out of the fishes' reefs!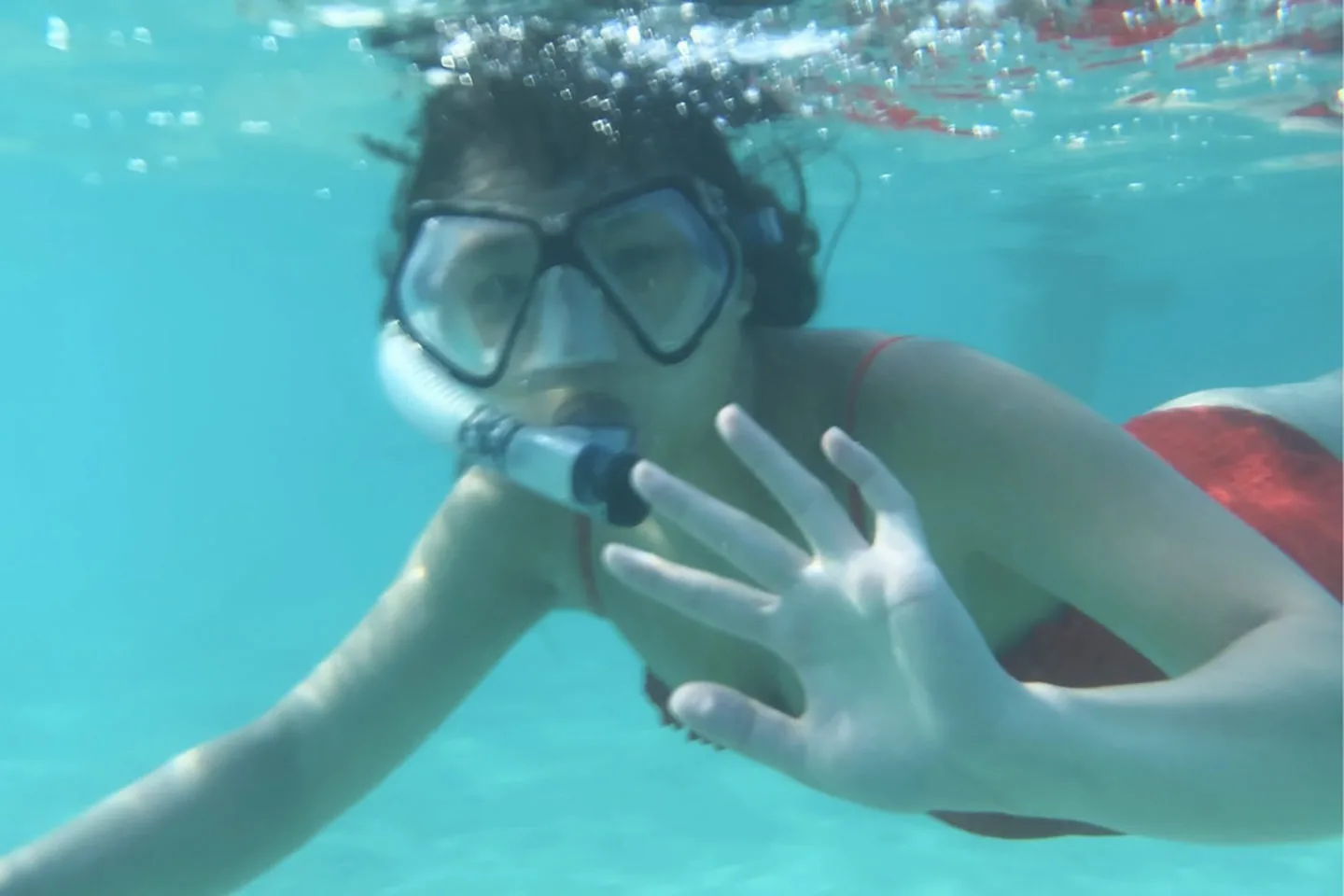 Lunch at Helena's Hawaiian Food
When in Hawaii, you've got to try authentic Hawaiian eats!
Helena's is the oldest Hawaiian restaurant in Oahu, and you can expect the parking lot and tables to be filled up as soon as it opens.
They're also closed on weekends, so clearly they've got enough business on the weekdays.
Traditional Hawaiian dishes have an acquired taste, so if you're not into sour and salty flavours, Helena's might not be for you.
But it's definitely worth trying for the experience!
Take note that it's also cash only, so bring yo cash.
Snack at MoDo Donuts
We had a really tough time finding MoDo Donuts, and it turned out to be inside the Mitsuwa at the International Market Place.
If you haven't tried mochi donuts before, do yourself a favour and try them while you're here!
We also picked up food and alcohol at Mitsuwa for our dinner.
LOCATION: 2330 Kalakaua Ave # 250, Honolulu, HI | Website
Coffee at Island Vintage Coffee
We'd been wanting to try Island Vintage Coffee after passing by it so many times, and we finally did for a little coffee break.
Afterwards, we spent the night relaxing at the Airbnb with all our Mitsuwa finds.
LOCATION: 2201 Kalakaua Ave, Honolulu, HI | Website
---
Day 11: Waikiki
We actually had another couple hours the next day before our flight, so we enjoyed some breakfast and a little walk around Waikiki before heading back to Toronto.
Breakfast at Tropical Tribe
Açai bowls are another popular food item you'll see all over Hawaii.
We tried açai bowls for breakfast at Tropical Tribe, and we absolutely loved them!
We would've liked to try açai bowls at Island Vintage Coffee as well, but we didn't get a chance to.
Both spots have great coffee options if you're into sweet stuff.
Açai bowls are essentially just smoothie bowls, but I think both the freshness of the fruits and the toppings is what makes them so good here in Hawaii.
LOCATION: 1778 Ala Moana Blvd #101, Honolulu, HI | Website
---
Our 10 day Oahu travel itinerary was much more relaxed than our typical jam-packed trips.
We didn't fully plan out our schedule day by day, and we tried to limit ourselves to just a few activities a day.
Hawaii is just so beautiful, and you don't need to constantly be doing things to enjoy your trip!
I'm just happy we did manage to see and do a lot of cool stuff during our 10 day itinerary in Oahu.
Hawaii is now one of my most favourite places in the entire world, and Adam and I can't wait to travel to the other islands someday!
You can check out my Oahu vlog on YouTube to see more of our trip.
If you're looking for even more fun activities and things to do in Oahu, be sure to check out some local tours!
Have you been to Hawaii before? What would you fit into your 10 day Oahu itinerary? Let me know on Twitter or Instagram!
Plan your Oahu trip
If you're planning a trip to Hawaii, here are some other posts to help you plan your perfect trip:
Be sure to keep up with me on Instagram, TikTok, Twitter, Facebook, and Pinterest if you aren't already!
Feel free to subscribe to my weekly newsletter to get my blog posts delivered straight to your inbox.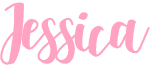 ---
Like this post? Pin it for later!