Thank you to the Hawai'i Visitors and Convention Bureau for sponsoring part of this post on what outfits to pack for a Hawaii vacation. As always, all opinions are my own.
Hawaii is an absolute dream, and it's become one of our favourite destinations to visit.
Honolulu was the first warm weather vacation we'd ever booked (besides Montreal during the heatwave lol), and I had absolutely no clue what to pack for it.
To me, overpacking is better than under packing, so that's exactly what I did.
We spent 10 days in Oahu during the beginning of September, and the weather was pretty dang hot.
It did get windy in the evenings, but overall we were fine wearing summer clothes the entire trip.
Apparently Hawaii doesn't get any colder than 18 degrees Celsius, so it's safe to assume that it's hot all year-round, minus the wind!
If you're looking for even more fun activities and things to do in Oahu, be sure to check out some local tours!
Here's my little guide on what to pack and what outfits to wear during your vacation in Hawaii.
The first part of this post is dedicated on actual things to pack, while the second part of this post features the actual outfits I wore during our Hawaii vacation!
Plan your Oahu trip
If you're planning a trip to Hawaii, here are some other posts to help you plan your perfect trip:
---
Where to stay in Oahu
---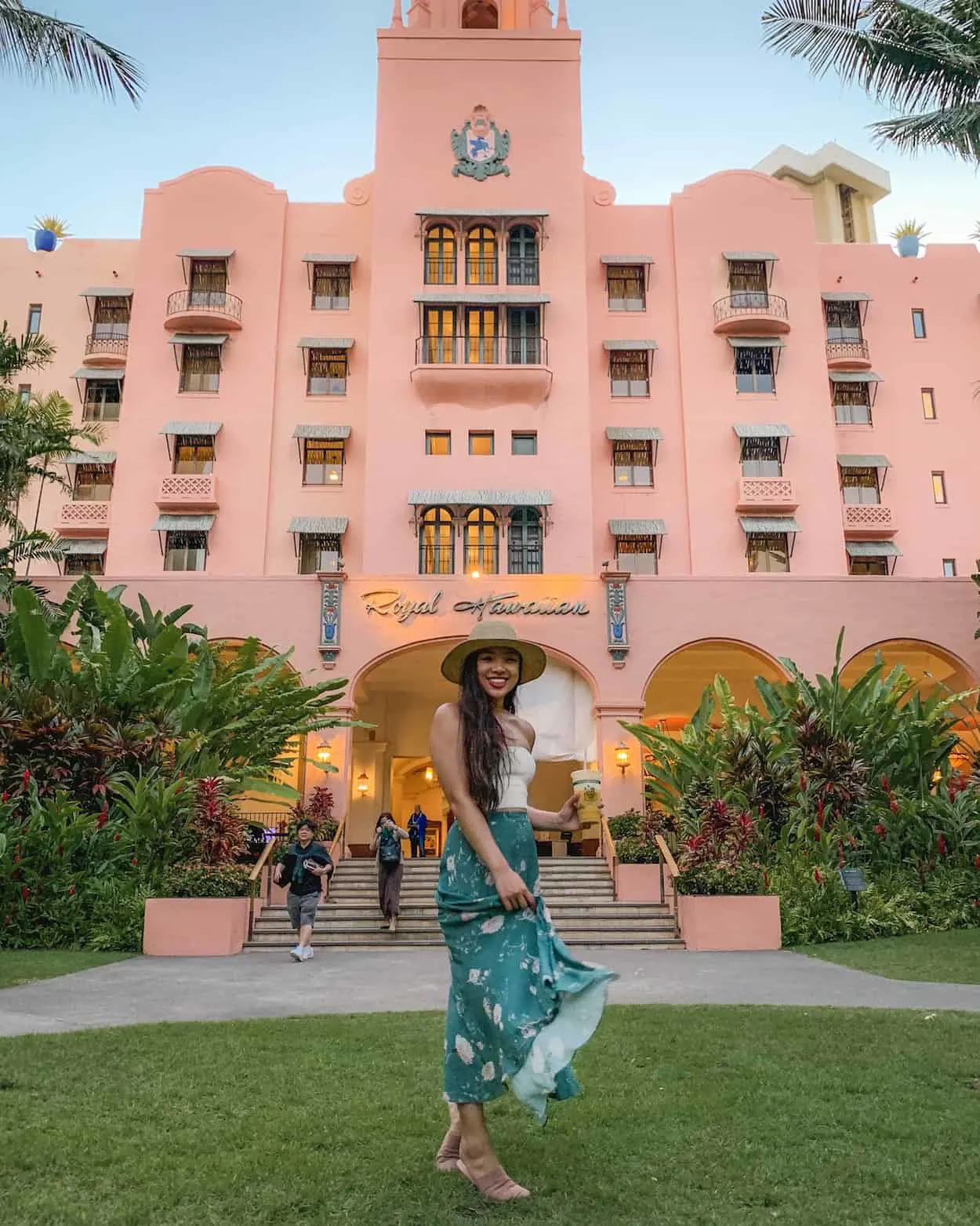 Waikiki is the main touristy part of Oahu, and it's the perfect neighbourhood to stay in – there are tons of amazing restaurants, great shopping, and fun beach activities all within walking distance!
The great thing about Oahu is that you can basically drive from one end of the island to the other in an hour (without traffic).
We usually stay in multiple accommodations in areas we'll be visiting, but we were able to stay in one place the entire time!
If you're looking to book your flights and hotels for Hawaii, I'd highly recommend using Expedia so you can collect points towards free rewards and discounts.
Here are a few great hotel options depending on your budget:
Airbnbs in Waikiki
As most hotels in Waikiki were out of our budget, we opted for an Airbnb (and even got a weekly discount on it).
Airbnbs are a lot more budget-friendly, especially if you plan on doing a longer stay (like we did with our 10 days in Oahu).
If you prefer to stay in Airbnbs, I also have a separate blog post all about how to find the best Airbnbs!
---
What to pack for Hawaii
---
The great thing about packing for hot destinations is that the clothes are lighter and thinner.
However, the bad thing is that you have to pack even more because your clothes will be too sweaty to wear more than once.
If you have access to a laundry machine at your accommodations, you can pack less and just wash your clothes during the trip, or you can even hand wash your clothes in the sink.
You can definitely pack for Hawaii in just a carry-on, but be sure to not overpack clothes you won't wear like I did!
Adam and I both traveled with carry-ons, and I ended up having to stuff some of my souvenirs into his luggage.
Clothing
I overpacked clothes and outfits for our Hawaii vacation as I wasn't sure what to expect with the weather.
I ended up not wearing any of my kimonos, my long-sleeve romper, or my rain coat because it was just so hot.
All you really need is breathable clothing and swimwear!
Here's what you need to pack for your Hawaii vacation outfits.
Swimwear
If you plan on getting cute Instagram photos along the beach, feel free to bring multiple swimsuits.
I brought 3 one piece swimsuits and 1 bikini, and ended up just wearing the same one piece the entire time.
I did wear the bikini once, but the colour soaked through one of my rompers and I ended up having to toss them both out.
It totally felt like a Regina George moment lol.
I also have a separate blog post all about the best swimsuits on Amazon if you're looking for more cute pieces!
Dresses
You're going to want to have breezier, flowy dresses for the daytime and more fitted or longer dresses for the evening.
It gets hot during the day, and having clothes that'll just stick to you all day won't feel nice.
Opt for linen dresses (or any breathable materials) that you can move around in and won't stick to your body.
When the sun comes down it gets windy, and you won't want your dress flying up on you.
I'd recommend fitted dresses or maxi dresses for the evening time!

Shorts
Pants ain't fun to wear when it's boiling hot outside.
Have you ever suffered from sweaty butt? I know I have.
I'd recommend wearing baggier shorts that aren't annoying to wear over your swimsuit.
Denim shorts are fine, but definitely not as comfortable as baggy ones.
I wouldn't recommend wearing pants unless you have no choice or want your butt to sweat even more than it already will.

Athletic wear
If you're going to do any hikes, you're going to want to wear as little as possible.
I wore sports bras and gym shorts and still got unbearably sweaty.
The combination of fitness and sunshine ain't a fun time for your sweat glands.
If you're not comfortable baring so much skin, throw on a breathable tank and wear leggings that are any other colour than black.

Footwear & accessories
I packed some jewelry, but didn't end up wearing any of it because I didn't want to be even more uncomfortable.
While jewelry can make your Hawaii vacation outfits a lot cuter, you don't want more things sticking to your bod than necessary.
If anything, wear them in the evening time when the weather is cooler out!
As for shoes, comfy footwear is essential for wandering around the beach and doing any hikes.
You'll want a good pair of sandals and running or hiking shoes!
Sandals
Be sure to wear durable sandals that won't get damaged by water.
I wore pretty sandals from Sam Edelman and Steve Madden, and they got destroyed beyond repair.
I wish I'd worn my Birkenstocks instead.

Sneakers
You're bound to do some hiking or at least walking while you're in Hawaii.
Bring along a comfortable pair of sneakers that you'll be able to walk uphill in.
Adidas Ultraboost 1.0 sneakers are my favourite walking sneakers, but feel free to bring any comfortable sneaks!

Hiking shoes
If you're planning on doing some of the more difficult hikes in Hawaii, definitely wear hiking shoes instead of sneakers.
I did fall pretty hard one time when I decided to wear sneakers instead of hiking shoes!
Walking down sandy hills ain't fun with regular shoes.
My Columbia Newton hiking shoes are amazing, and I take them on any trips where there's hiking involved.

Sun hats
Not only are sun hats super cute for photos, they protect your face!
When it gets windier in the evenings, you'll have to hold onto your hats, but they're great for the daytime.
Baseball caps are also great for when you're hiking.
The Hawaiian sun ain't no joke, my friends.

Beauty & skincare
BB or CC cream
When the weather's this warm, you're going to want to feel like there's nothing on your face.
Go with a tinted moisturizer, BB cream, or CC cream instead of foundation.
Or if your skin is already flawless, sport sunscreen on its own!
I used IT Cosmetics' CC Cream during our trip, but I've linked a few other favourites below.
Waterproof makeup
If you are wearing makeup, you'll want it to last all day through the sweat and the sunshine.
Go with waterproof makeup to keep your makeup lasting all day long, even if you do a little swimming.
The NYX Matte Setting Spray and Urban Decay All Nighter Setting Spray are both awesome for finishing off your makeup.
Sunscreen
Sunscreen is so important anywhere you go, anytime of year.
Beginning 2021, sunscreen with coral-harming ingredients will be banned in Hawaii, but you might as well start using safe sunscreens now.
Coola makes an amazing clean sunscreen that's good for your skin and the environment.
Adam and I both got sunburnt while in Hawaii even though we applied sunscreen every few hours, so you're going to want to apply it constantly.
If you get burnt, this Vaseline Aloe Lotion is amazing for treating sunburns.
Shampoo & conditioner
Our typical days in Hawaii were spent exploring in the morning, coming back to our Airbnb in the late afternoon, then heading back out in the evenings.
We took quick rinses every time we got back to the Airbnb in the afternoon, then we took proper showers when we got back at night.
I know it's bad to wash your hair every single day, but I had to do it every night since my head got so sweaty.
If you don't want to wash your hair everyday, you can totally just bring some dry shampoo and call it a day.
Otherwise, bring along a travel size shampoo and conditioner.
Don't forget a hair brush to comb out those ocean tangles!
Body wash or soap
Since you'll likely be showering a lot, bring a good amount of body wash or a soap bar.
No worries if you end up running out – you can pick up some more at one of the several Walmart stores in Oahu.
Moisturizer & lotion
The salty ocean ain't too friendly for anyone who suffers from dry skin.
Be sure to pack a good face moisturizer, as well as a body moisturizer.
The Olay Anti-Aging Moisturizer is a great one for dry skin, and it contains SPF 15.
I'd recommend using the Vaseline Aloe Lotion – it doubles up as a daily moisturizer and a treatment for sunburns!
Otherwise, Cetaphil is a great body moisturizer that comes in a mini travel size.
Deodorant
Don't forget deodorant to keep that vacation stank away.
I love the natural deodorant from the brand Routine, and they even have mini deodorants for travel.
Kopari is another great clean brand that offers natural deodorant, but the packaging is pretty large.
Oral care
Of course, you can't forget your toothbrush, toothpaste, and mouth wash.
I usually get travel size toothpastes and mouth wash bottles from my dentist, but you can find them at Shopper's Drug Mart or on Amazon.
Tech gear
Waterproof phone case
I've taken my waterproof phone case around the world with me, and it's the best thing ever.
It's great for taking into the pool, snorkelling, whale watching, and basically any situation you want your phone to stay dry and around your neck.
I even wore it when we went zip lining in Hawaii!
You can get away with taking underwater photos with a waterproof phone case, but I found it super hard to control my phone and swim (I'm a beginner) at the same time.
A GoPro will take higher quality photos and videos, and you can even get a head strap so you won't have to worry about holding it.
Additional things to pack for Hawaii
I'll also include some other random necessities that you'll want to pack with you for your trip to Hawaii.
Beach towels
Bring both towels to lay on and to dry yourself with.
A microfibre travel towel is awesome because it dries quickly, and it's lightweight enough to carry around.
Any long towel will work for chillin' on the beach, but feel free to grab a cute beach towel!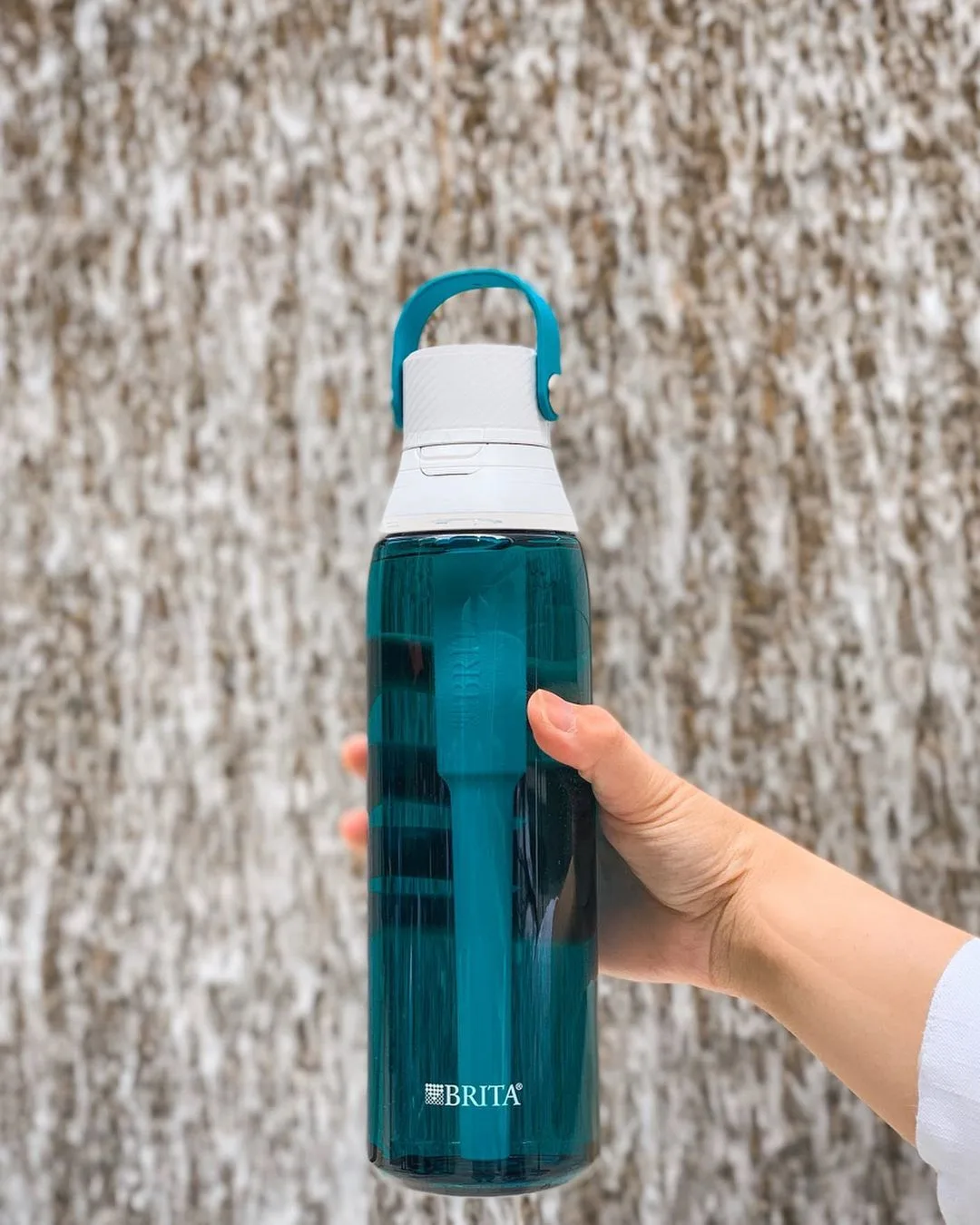 Brita water bottle
You'll want to bring along a water bottle for when you're swimming at the beaches or doing intense hikes.
The Brita water bottle is great for the environment – refill it with tap water at your Airbnb or hotel and gets filtered when you drink from the bottle!
---
What outfits to wear during your Hawaii vacation
In need of some inspo for cute outfits for your Hawaii vacation?
While you'll see a lot of tourists sporting Hawaiian shirts and flip flops, you're probably going to want to dress a little cuter for all your Instagram photos.
I have a separate blog post all about cute Hawaii vacation outfits to wear!
---
Outfits for tourist activities in Hawaii
Hawaiian shirt & denim shorts
Adam and I bought matching Hawaiian shirts at a local Walmart in Honolulu.
It was super cute tucked in or tied up over my Levi's white denim shorts!
While it was fine for skydiving, it was the worst outfit ever to go hiking on a hot day.
We did the pillbox hikes while fully out in the sun and my shirt was entirely drenched in sweat by the time we got back down!
And when we did get down, I slipped and fell at the bottom because I decided it would be smart to wear sneakers instead of hiking shoes.
My white shorts were no longer white, of course.
Anyway, this was a super cute outfit for Hawaii but I would probably just wear this to casual tourist activities that don't involve hiking, like skydiving or ziplining.
Simple t-shirt & denim shorts
We spent most of this day at Kualoa Ranch, and I wanted to wear something that would be comfortable to zipline in.
My white shorts got pretty dirty along the way (on top of the dirt from falling at the pillbox hikes), but at least my outfit looked cute, right?
Just kidding, don't wear white shorts here.
We also explored various tree swings scattered along the beach by Kamehameha Highway.
Outfits for hiking in Hawaii
Sports bra & sport shorts
We started off this day at the Makapu'u Lighthouse trail, and I wore a sports bra and gym shorts.
I was nervous that it might be too ~scandalous~ to dress like this, but there were other girls dressed similarly.
Comfort over conservativeness, ya know?
Even though it was earlier in the day, there was still plenty of sunshine and heat, and it was the perfect hiking outfit.
The entire trail was on a paved sidewalk, so running shoes were fine.
There is an off-the-path trail that involves some actual hiking, which hiking shoes may have been better for.
But I wanted my outfit to match 😉
I was especially glad I wore a sports bra and gym shorts on this day.
We did the Diamond Head and Maili Pillbox hikes, both of which were extremely tiring and sweaty.
Hiking shoes aren't necessary for Diamond Head, and I ended up wearing my sneakers for that one.
Ignore all the online reviews for Maili Pillbox, and take my word for it that you'll want hiking shoes and as little (or more breathable) clothing as possible.
It's not an easy one, especially in the afternoon sun!
While these Nike Dri-Fit shorts were great and comfortable for hiking, they were really sweaty by the end, so I'd recommend wearing shorts without any underwear lining inside.
Outfits for Hawaiian beach days
One piece swimsuit & denim shorts
A super cute and easy Hawaii outfit you can wear is a simple one piece swimsuit with shorts.
Great for a day of exploring the beach or doing any water activities like snorkelling!
This way, you can easily change out of your shorts and hop right into the water.
No need to worry about finding a change room or changing on the beach (I had to do this one time under a towel lol).
Romper
Another simple beach outfit you can't go wrong with is a chic romper.
Just throw it on over a bandeau bikini and you're set for a day of relaxing.
Also don't wear any nice shoes on your beach days, because they'll got totally KOed.
Wear durable sandals that won't get ruined by water, like Birkenstocks.
Midi dress
This button down midi dress was probably one of the worst outfits I could've worn to climb this tree, but you shouldn't be climbing this tree anyway, folks.
However, it's great for wearing over swimsuits!
I loved wearing midi dresses throughout this trip because they were so darn comfortable and they didn't fly up in the wind.
Outfits for walking around Waikiki and Honolulu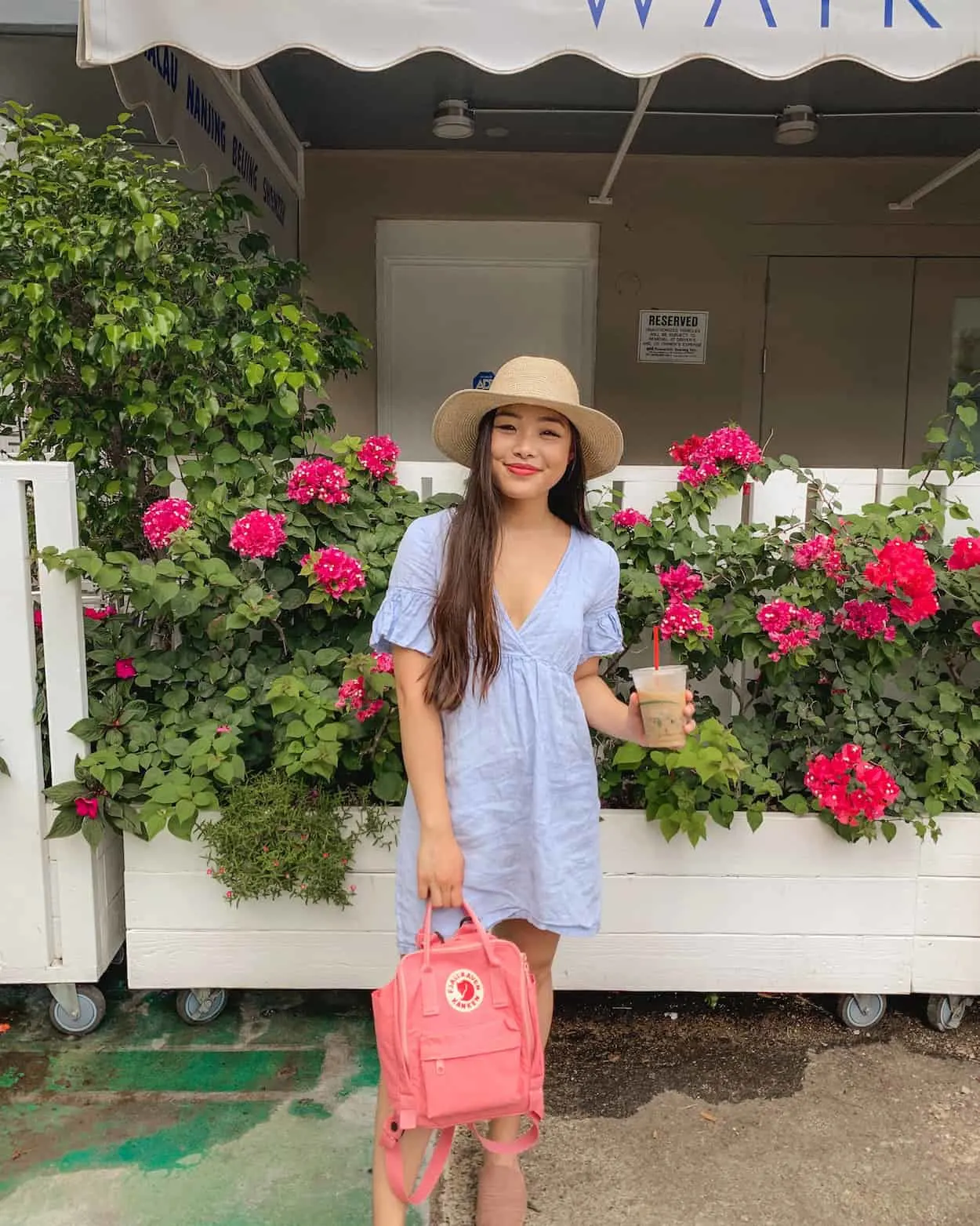 Mini dress
I wore this outfit for our first day out of exploring, and it was perfect for walking around Waikiki and scouting out Terrace House locations.
To dress up my outfits a little more, I pretty much wore this straw hat every single day.
It made simple outfits just a little more interesting!
You can't go wrong with some cute and simple dresses for your Hawaii vacation.
Maxi dress
Definitely bring at least one "date night" dress to your Hawaii trip.
Dressing up for dinner makes it feel more like you're going out on dates (if you're with your partner) rather than just eating out because you're on vacation.
If you won't be going on any date nights, it's still nice to feel extra pretty with a nicer dress!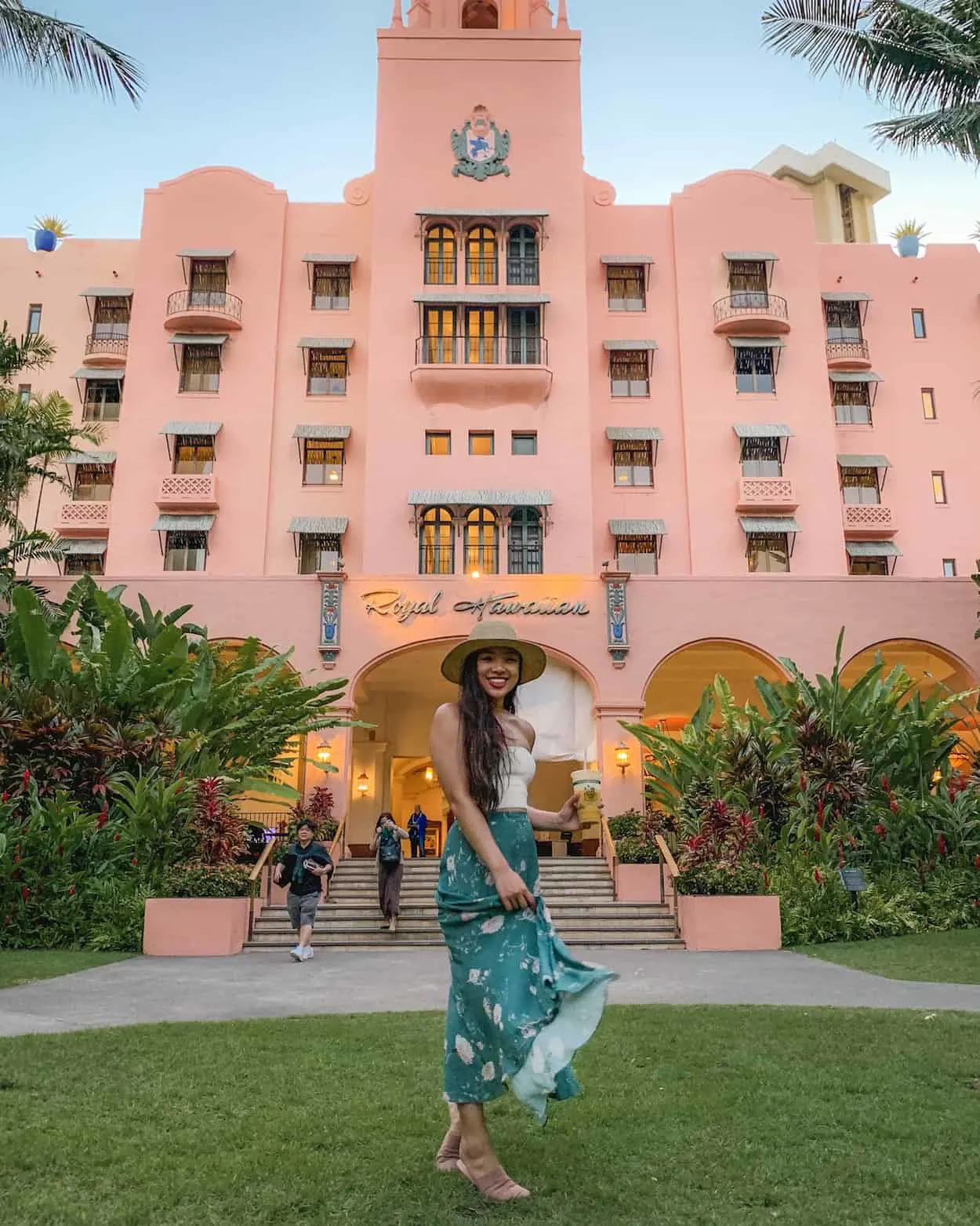 Crop top & midi skirt
A simple tube top goes great with a flowy midi skirt.
It lets your armpits breathe, cuz that's important when it's hot af outside.
You can also pack a few different midi skirts to wear with the tube top, so it's a versatile outfit to wear in Hawaii!
Matching two-piece set
Okay, so like I said earlier, pants aren't the best option in Hawaii's heat.
You'll be sweating non-stop during the day, but you'll definitely be fine in the evening.
This is another cute date night outfit to wear for Hawaii!
---
Hawaii has become one of our most favourite places in the world, and we can't wait to go back and explore the other islands.
Hopefully this post gave you some inspiration on what to pack and outfits to wear for your vacation in Hawaii!
If you're looking for even more fun activities and things to do in Oahu, be sure to check out some local tours!
You can also check out my Oahu vlog on YouTube to see more of our trip!
Have you been to Hawaii before? What were some of your packing essentials? What kinds of outfits did you wear for your Hawaii vacation? Let me know on Twitter or Instagram!
Plan your Oahu trip
If you're planning a trip to Hawaii, here are some other posts to help you plan your perfect trip: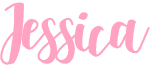 ---