I wanted to visit Halifax for the longest time, and we finally decided to spend 4 days exploring the beautiful east coast.
I imagined Nova Scotia to be more like Newfoundland (smaller and quieter), but it had more of a city atmosphere.
It was also very multicultural, and we found out while we were there that they actually have an international airport.
We originally had ideas of going to Cape Breton National Park or even to Prince Edward Island, but the drives would be at least 4 hours and we were staying in downtown Halifax.
4 days in Halifax isn't enough to venture around all of Nova Scotia!
While we didn't get to go out and explore too much, we did manage to see quite a bit during our short trip.
Here's a guide on fun things to do during your 4 days in Halifax, Nova Scotia!
Be sure to also follow me on Instagram and TikTok – I share a lot more content on those platforms that don't make it to the blog!
---
Tips for visiting Halifax
---
Rent a car
Downtown Halifax is pretty walkable, and there are a lot of decently-priced Airbnb options right in the heart of downtown.
While you could spend your entire trip visiting the city, you'll need to rent a car if you want to explore beyond Halifax.
There are a lot of incredible things to see and do outside of Halifax, like the famous Peggys Cove Lighthouse and the adorable town of Lunenberg!
---
What to pack & what to wear for your Halifax trip
---
Casual outfits
Downtown Halifax is trendy and hip and you'll want to look at least a little nice while exploring.
Wear a simple maxi dress if you're visiting during the summer or a cool denim on denim look during the fall!
We visited at the end of September, and the weather was windy and cold whenever the sun wasn't out.
It was also a lot chillier outside of the city, so be prepared for that!
Hiking shoes
You won't need hiking shoes if you plan on just staying in downtown Halifax.
If you want to do any hikes while you're here, bring some proper hiking shoes!
I'd recommend the Columbia Newton hiking shoes – they're great for all kinds of hikes.

---
Best things to do in downtown Halifax
---
Walk along the Halifax Waterfront
Halifax's Waterfront is a long stretch of pretty views and tasty eats.
You could spend a whole afternoon just walking down the boardwalk and checking out all the different spots in the area.
Grab some ice cream at Cows, stretch out on the public hammocks, and take a peek inside the museums.
If you're driving, it's easiest to park at the Seaport Farmers' Market parking lot.
Fun fact for ya: it's the oldest farmers' market in North America that's still currently operating!
---
Taste a flight of craft beer from Garrison Brewing Co.
There's apparently a huge craft brewery scene in Halifax, so we obviously had to visit at least one while we were here.
Garrison is a microbrewery located right along the Halifax Waterfront, so it's a great spot to grab a drink after exploring the area.
We shared a flight of 10 beers for around $20, and the portions were huge!
It's a good thing we were eating dinner right after, 'cause we were feeling it.
The Lemon Drop was one of our favourite flavours.
LOCATION: 1149 Marginal Rd, Halifax, NS | Website
---
Eat fresh seafood
Halifax surprisingly has an incredible food scene with so many great restaurants.
Like I said earlier, I really thought it would be a much tinier place!
We pretty much ate seafood everywhere we went because it was so dang good.
Some of the best restaurants we visited in Halifax were:
Funnily enough, you won't find any buck-a-shuck deals in Halifax, even though you're getting oysters right from the source.
Seafood is also just as expensive as it is anywhere else, but at least it tastes a lot fresher by the sea.
If you're spending 4 days in Halifax, I'd recommend at least visiting one or two seafood restaurants while you're here!
---
Meander through the Halifax Public Gardens
The Halifax Public Gardens is a beautiful place to talk a walk through.
Plus, it's free to enter!
It was established in 1867 (the year of Canadian Confederation, if y'all remember from history class), and it still maintains the same Victorian era look.
If you need to park, there's paid street parking all around the gardens.
LOCATION: 5665 Spring Garden Road, Halifax, NS | Website
---
Visit the Halifax Citadel
If you're a history buff, you'll enjoy taking a walk around the Halifax Citadel.
Entrance is around $12 per person!
You can do a self tour all around and inside the fortress, or you can go around with a Halifax Citadel tour guide if you'd prefer.
There's an Army Museum filled with military uniforms and weapons, and it was pretty shocking to see artifacts from as recent as the late 2000s.
We probably spent around an hour taking a look at everything, but it was definitely cool getting a little taste of Canadian history.
LOCATION: 5425 Sackville St, Halifax, NS | Website
---
Check out the Halifax Town Clock
Just below the Halifax Citadel is the Halifax Town Clock.
It's actually a reconstruction of an earlier clock tower, but it still contains the original clock mechanism from the 1800s.
The view pictured below is actually a photo I took from the front of the Halifax Citadel!
LOCATION: Brunswick St. & Carmichael St, Halifax, NS | Website
---
Visit Halifax's university campuses
Halifax has some of the oldest universities in all of Canada, including University of King's College (1788), Saint Mary's University (1802), and Dalhousie University (1818).
The architecture of these buildings is incredible, and it's just cool to take a look at.
You can get some nice photos while you're here!
---
Things to do around Halifax
Hike the coastline at Duncans Cove
Duncans Cove is a beautiful nature reserve and hike located under a half hour away from downtown Halifax.
Park along Chebucto Head Road (where you'll likely see a row of other cars parked along the street) and remember to be respectful of people living in the neighbourhood.
The Duncans Cove trail is an 8 km roundtrip coastal hike, but you can go as far as you'd like.
We only hiked for around half an hour and managed to get a beautiful view of the cove.
I would wear long pants and proper sneakers or hiking shoes, as the plants are tall and paths are rocky.
Chelsea boots were not a good choice for this hike.
LOCATION: Duncans Cove Nature Reserve, NS | Website
---
Wander around Peggys Cove Lighthouse
One simply cannot visit Halifax without making a stop at Peggys Cove Lighthouse (also known as Peggys Point Lighthouse).
It's a neat little lighthouse perched on top of a whole area of rocks, where you can gaze out at the rolling waves of the Atlantic Ocean.
I was recommended by a follower to try ice cream next door at Dee Dee's, but we went around 8 in the morning and it wasn't open then.
Be sure to come extra early if you want photos without people in them, because the tour buses get there pretty early!
LOCATION: 72 Peggys Point Rd, Peggys Cove, NS
---
Take a stop in Chester
Nova Scotia is filled with adorable little towns, and Chester is one of them.
Walk along the waterfront for some pretty views.
We didn't get to spend much time here as we were stopping by some of Nova Scotia's other cute towns, but it was a nice little stop.
LOCATION: Chester, NS | Website
---
Wander through Mahone Bay
Mahone Bay is another beautiful town in Nova Scotia.
They're famous for their 3 heritage churches that sit side by side to one another.
A quirky thing about this town is that they're very festive. At least for Halloween, anyway.
The entire town was adorned in Halloween props and decorations!
LOCATION: Mahone Bay, NS | Website
---
Explore the town of Lunenberg
Lunenberg is probably one of the cutest towns in all of Canada.
It's fun and colourful, and it's actually a UNESCO World Heritage Site.
Most of the town is made up of the original buildings from the 1700s, and it's pretty much a snapshot of what British colonial settlements looked like.
While you're there, enjoy some of the best fish & chips (or scallops & chips) you'll ever have at The South Shore Fish Shack.
LOCATION: Lunenberg, NS | Website
---
Take a stroll through Victoria Park in Truro
Victoria Park is a massive 3,000 acre urban park filled with forest and waterfalls.
We came across families, kids, and dogs exploring the beautiful park.
I think one of the major highlights of Victoria Park is Jacob's Ladder, a 175-step climb along the side of the gorge.
We didn't do the climb, but it looks fun for people who actually like fitness.
LOCATION: 29 Park Rd, Truro, NS | Website
---
Catch the highest tides in the world at Burntcoat Head Park
The Bay of Fundy has the highest recorded tides in the world, and you can explore it at Burntcoat Head Park.
The red rock is pretty cool, and I can only imagine how awesome it is to actually walk around here when the tides are low during the early hours of the morning.
As the day goes on, the tides roll in, and you can only see it from the viewpoint.
They write down estimated times for tides on a board right by the viewpoint.
There's a lighthouse along the walk to the bay that you can go into for free, and you can go right to the top to get a view from up above.
It's extremely stuffy up there though, so you won't wanna spend longer than a few minutes.
LOCATION: 627 Burntcoat Rd, Noel, NS | Website
---
Surf at Lawrencetown Beach
I had no idea surfing was a year-round activity, but it apparently is.
Adam really enjoyed surfing in Hawaii, so he wanted to try it here in Halifax.
The waves were incredibly harsh because it was the fall season, but there were actually quite a few surfers.
Adam booked a lesson with the East Coast Surf School there, and they provided him with a wetsuit and everything.
Since I can't swim all that well (and I'm not very athletic anyways), I just watched from the shore and enjoyed the pretty views of the beach.
LOCATION: NS-207, East Lawrencetown, NS | Website
---
So that's my little guide on how to spend 4 days in Halifax, with some of the best and most fun things to do!
It was really nice during the fall, but I would love to come back during the summer.
Check out my Halifax vlog to see more of our 4 days in Halifax!
Have you been to Halifax before? What would be on your guide to Halifax? Let me know on Twitter or Instagram!
P.S. if you liked this post, you might like this post on how to do a fall road trip in Newfoundland, or any of my other posts on traveling in Canada.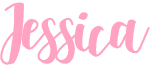 ---