I guess it's not surprising that Halifax restaurants are so great.
Halifax is right on the coast by the Atlantic Ocean, so they've got access to some of the freshest seafood in Canada.
One thing that really surprised me was how multicultural the city was.
We saw locals from all kinds of backgrounds, and passed by restaurants from all sorts of different cultures!
We tried to get a taste of different kinds of seafood, from fresh oysters, to lobster rolls, to sushi.
While not everywhere we tried was amazing, most of the places we visited were.
Here are some of the best Halifax restaurants and food spots to visit!
Be sure to also follow me on Instagram and TikTok – I share a lot more content on those platforms that don't make it to the blog!
---
Where to eat breakfast & brunch in Halifax
---
Steve-O-Reno's Cappuccino
Adam came across Steve-O-Reno's on Yelp so we stopped by for breakfast one day.
Adam got the cappuccino and I got the pumpkin spice latte, and both were wonderful.
To eat, I got one of the Egg-O-Reno breakfast sandwiches and it was alright.
I'm not crazy about dijon mustard, so it wasn't for me.
Adam got the traditional breakfast with smoked salmon and prosciutto and it was so good!
LOCATION: 1536 Brunswick St, Halifax, NS | Website
---
Where to eat lunch & dinner in Halifax
---
Lobster roll was probably the number one dish we wanted to try while in Halifax.
We only tried it at Goldwater Seafoods, but we really enjoyed it!
The roll comes in a buttered bun with a heaping portion of lobster, which I guess justifies the hefty price.
It also came with a pickle and literal* chips as sides.
*I say literal because who knows if you're getting french fries or potato chips?!
LOCATION: 1209 Marginal Road, Halifax, NS
---
The Bicycle Thief
The Bicycle Thief is known as one of the best restaurants in Halifax to eat at, and it truly lives up to its hype.
I'm not crazy about Italian cuisine, but this spot really wowed me.
Adam and I both got the Italian Seafood Stew, and everything was so fresh and delicious.
We also shared a local craft beer, and there was complementary bread and hummus to start 😉
LOCATION: 1475 Lower Water St, Halifax, NS | Website
---
Shuck Seafood + Raw Bar
Very rarely do hotel restaurants impress me, and I was so glad we decided to try Shuck.
Originally we were just looking for the best fish and chips in Halifax, but we ended up ordering the chef's pick of oysters as well.
The fish and chips were awesome, but we tried an even better spot (which you'll see later in this post).
If you're looking for a more traditional fish and chips in Halifax, this one has quite a few different spices so it might not be what you're looking for.
The oysters were on another world.
We have fresh oysters all the time in Toronto, but it's obviously shipped in from other places and not as fresh.
We also tried fresh oysters in Ireland, but I have to say that Nova Scotia tops it all in terms of fresh oysters.
LOCATION: 5120 Salter St, Halifax, NS | Website
---
Wasabi House
British Columbia isn't the only province in Canada with incredible sushi.
Wasabi House turned out to be one of our favourite Halifax restaurants!
We ordered the Jalapeno Rainbow Roll (2 orders because we didn't want to share lol), Ocean Gold Roll (with deep fried salmon), Spicy Salmon Roll, Tuna Carpaccio, and it was all so dang good.
Besides the fantastic food, another reason why locals love this spot is because they give you free rolls with every order! Say what?
We had no idea until they surprised us with 8 sweet potato rolls, 4 pieces of seared salmon nigiri, and 2 pieces of salmon sashimi.
And yes, we were extremely full by the end of our meal.
LOCATION: 6403 Quinpool Rd, Halifax, NS | Website
---
2 Doors Down
2 Doors Down was the first Halifax restaurant we visited.
We wanted to get a taste of Nova Scotian seafood, and this spot had good reviews on Yelp.
I got the Scallop, Bacon, & Broccolini Carbonnara, which features Nova Scotia sea scallops, and it was incredible.
I also added lobster to it (when in Halifax 💁) and it was so freaking delicious.
Adam got the dinner special for the night, which was some sort of fish dish with broccoli purée, and he wasn't crazy about it.
The service here also wasn't the best, but I wouldn't mind coming back for the carbonnara.
LOCATION: Halifax, NS | Website
---
The South Shore Fish Shack
After hopping across various towns in Halifax, we ended up in Lunenberg, where we craved some fish and chips.
We actually tried this place before visiting Shuck (mentioned earlier), and went to Shuck because South Shore made us crave fish and chips again!
South Shore Fish Shack isn't a fancy place, but man, is the seafood good.
Adam got the Fish & Chips and I got the Scallop & Chips, and we were in heaven.
Definitely one of the best seafood restaurants in Nova Scotia!
LOCATION: 108 Montague St, Lunenburg, NS | Website
---
Where to drink in Halifax
---
Garrison Brewing Co.
Nova Scotia is apparently a hotspot for craft breweries, and so we obviously had to pay a visit to at least one.
We went to Garrison because it was by the waterfront, so it was super convenient.
We shared this massive flight of 10 different beers, and it was only around $20.
The portions were great and the beers tasted fantastic, so it's definitely worth the visit if you're a craft beer fan.
LOCATION: 1149 Marginal Rd, Halifax, NS | Website
---
Where to eat desserts & snacks in Halifax
---
Cows Ice Cream
Cows is actually native to PEI, but they have locations around Canada.
We tried Cows because the available flavours sounded more enticing to us than Black Bear Ice Cream's offerings.
We got a double scoop and both flavours were great!
I can't remember which flavours we got, though.
LOCATION: Various locations | Website
---
Black Bear Ice Cream
Yes, I know I didn't try Black Bear, but it did have pretty good reviews online.
If you're not feeling the flavours at Cows, walk next door to Black Bear instead!
LOCATION: Halifax Waterfront | Website
---
Dee Dee's
Dee Dee's is a small family-owned ice cream shop that makes their own artisanal flavours.
They're known as one of the best ice cream spots in Halifax!
They have a permanent store downtown as well as a store in Peggy's Cove that opens during the summer.
I didn't get to try this spot either, but I've heard tons about it and a follower who's a local recommended it to me!
LOCATION: 5668 Cornwallis St, Halifax, NS | Website
---
Those were some of the best restaurants and food spots to check out in Halifax!
Check out my Halifax vlog to see more of our trip!
Have you tried any of these Halifax restaurants? Where are some of your fave spots to eat and drink in Nova Scotia? Let me know on Twitter or Instagram!
P.S. if you liked this post, you might like this post on what to do during your first visit to Halifax, or any of my other posts on traveling in Canada.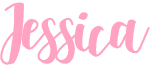 ---