Adam and I decided to go on a spontaneous 2 week Ireland road trip last September, and it was absolutely magical.
We did a ton of research and put together the perfect 2 week Ireland road trip itinerary, which would have us driving around the entire country.
All we knew of Ireland was that Game of Thrones was filmed there, and you could find lots of castles and lots of beer.
We didn't really know what to expect, and our trip turned out to be better than we could have imagined.
Here's a detailed look at our 2 week Ireland road trip itinerary, featuring some of the best places to visit while you're there!
---
Tips for your 2 week Ireland road trip itinerary
---
You'll need both euros and pounds
Northern Ireland uses pounds as their currency, while the rest of Ireland uses euros.
The conversion from the Canadian dollar is cray cray, especially in pounds.
We had lunch at a simple café for burgers and coffee in Northern Ireland, and it was expensive af.
Most places are credit card friendly, so you don't need to carry much cash on hand!
Put together your 2 week Ireland road trip itinerary beforehand
While it's a small country, there is a ton to see, and having a set plan ahead of time will make it easier for you to see as much as possible.
I have blog posts on how to plan your own travel itinerary and tips for road trips.
I'd also recommend renting a car, because the best way to see Ireland is by driving – there are just so many cool locations to visit!
We rented a car through Expedia for our 2 week Ireland road trip.
Be prepared to drive on the opposite side of the road
Being from Canada, driving on the left side of the road in the left side of the car isn't something we're familiar with.
Adam got adjusted to it pretty quickly though!
The roads can be very narrow if you're driving in the countryside
There will be some long roads that'll only be wide enough for a single car, so just be very careful when driving through them.
Especially because locals seem to drive pretty fast!
Beware of farm animals
A lot of farmers let their sheep and cows roam free, AKA you need to watch out for them while you're driving.
Also be careful of rams, because they are creepy and like to travel in packs.
Rams are terrifying.
Buy a pack or two of water bottles once you arrive
If there's one thing we've learned during all our travels, it's that you always need to have water on hand.
If you prefer to use reusable water bottles, still buy water bottles anyways because you never know when you'll need it in any emergencies.
We always refill our Brita water bottle at the hotel or Airbnb, but keep a case of water bottles in the back.
I have a blog post all about carry-on travel essentials.
---
Day 1: Toronto to Dublin
We flew with WOW Air (which no longer exists *tear, tear*) and had a quick hour stopover in Iceland.
Of course we had a midnight snack of our fave Icelandic hot dogs at the airport.
Hot dogs are probably some of the best food in Iceland!
After hopping off the plane at the Dublin Airport, we kicked off our 2 week Ireland road trip and headed straight to Wicklow.
The drive from Dublin was about an hour, but we stopped for a quick and delicious lunch of fish & chips at a restaurant called Pluck's.
---
Glendalough Monastic Site
The Glendalough Monastic Site is an early Christian monastic settlement that was founded in the 6th century by St. Kevin.
Most of the existing buildings date from the 10th through 12th centuries!
It's amazing and eerie that some of the buildings are still standing.
Park for free at the Glendalough Monastic Site and take the short walk to the Upper Lake.
Don't bother visiting the Lower Lake, it isn't much.
LOCATION: Derrybawn, Glendalough, Co. Wicklow | Website
---
Day 2: Coumshingaun Lake, Cobh, Nohoval Cove, & Cork
Coumshingaun Lough Loop Walk
Okay, so if you're not much of a hiker, I'd recommend you don't do this hike.
It's a moderate to difficult hike filled with hundreds of creepy rams, and the trail can get pretty dangerous if it's wet.
While we were hiking, we also came across a sheep carcass, so it's possible there was more than just sheep and ram here…
I think we spent around 3 hours total here, and we were freaked out the entire time.
Definitely wouldn't do it again.
However, here's a fun fact: the Coumshingaun Lough is located in Waterford, Ireland's oldest city of over 1,000 years old!
LOCATION: Coumshingaun Lough, Co. Waterford
Tips for hiking the Coumshingaun Lough Loop Walk
Wear proper hiking or rain boots. The trails can get pretty slippery if it rains, and you'll be stumbling through tons of mud and sheep poop.
Cover up your arms and legs. You'll be walking through spiky bushes that will poke you even if you're wearing leggings. I can't imagine what it would've felt like being bare armed or legged.
Don't pose as a threat to the rams. Just don't. They are terrifying.
Follow the trails the best you can. There are a lot of hills, and it's easy to get lost in them. We only witnessed two other hikers during our 3 hours here, so you might not have anyone to help you if you do get lost.
---
Cobh
Cobh is a charming seaport town that's famous for being the Titanic's last port of call in 1912, as well as for having a particular Instagram-worthy view (which you'll see below).
There were tons of cute and colourful buildings, but we specifically came to see the popular Instagrammable view of the town church with some colourful houses.
To get there, find the tall stone wall and peer over it!
If you're looking for something to eat, there are tons of food spots by the waterfront.
I wish we'd had more time to spend here – it was probably my favourite small town we visited during our 2 weeks in Ireland!
LOCATION: Cobh, Co. Cork | Website
---
Nohoval Cove
If you're brave enough to drive along the single car roads, Nohoval Cove is worth a visit on your 2 week Ireland road trip.
It's a longish drive and it's pretty scary, but the views at the end of the road are absolutely worth it.
It's a small bay with steep cliffs and tall rocks protruding out of the water, and you can hike up the trail on the hill next to the car park for even more incredible views.
We even witnessed some locals cliff diving off the rocks here!
LOCATION: Reaniesglen, Co. Cork
---
Cork
Cork has to be my favourite city in all of Ireland.
It was really cute and very millennial friendly, with adorable coffee shops and city vibes.
It's also the second largest city in the Republic of Ireland, next to Dublin!
We didn't have too much time to explore here either, so we just walked around a bit and had coffee at The English Market, an indoor food market that dates back to the 18th century!
I'd love to stay overnight and spend more time in Cork next time.
LOCATION: Cork, Co. Cork | Website
---
Day 3: Ring of Kerry
We spent day 3 of our 2 week Ireland road trip itinerary driving the famous Ring of Kerry.
The Ring of Kerry is one of Ireland's most scenic drives, with tons of awesome scenic stops along the way!
Muckross Abbey
Muckross Abbey was one of the coolest castles we saw during our 2 weeks in Ireland.
It was built in the 6th century as a monastery, and it's now a graveyard site.
We visited around 8 in the morning, and we were the only ones there besides another photographer.
We spent around an hour here just exploring the three storeys and taking photos.
You're going to want to bring a flashlight (or use your smartphone flashlight) because some rooms have absolutely zero light and it's pretty creepy.
You can see the creepiness in my Ireland vlog.
LOCATION: Carrigafreaghane, Co. Kerry | Website
---
Torc Waterfall
The Torc Waterfall is located in Killarney National Park, along the Ring of Kerry drive.
It's a short walk from the parking lot, and we spent under 10 minutes here.
It was nice to see, but unless it's on your way, it can definitely be skipped on your 2 week Ireland road trip.
LOCATION: Rossnahowgarry, Killarney, Co. Kerry | Website
---
Ladies' View
Ladies' View was named because the queen and her ladies once came to look at the view in 1861.
The car park is across the street, and you have to run because cars drive by pretty fast.
The scenic view is gorgeous, and you can walk around to take it in!
There's also a cute little cafe there where you can stop for delicious drinks and Bailey's ice cream.
LOCATION: Killarney National Park, N71, Derrycunihy, Killarney, Co. Kerry | Website
---
Kenmare
Kenmare is an adorable and colourful town filled with tons of cute restaurants and pubs.
We ate at a colourful brunch spot called Boka and had classic Irish breakfasts.
LOCATION: Kenmare, Co. Kerry | Website
---
Staigue Fort
It was pretty cool walking around Staigue Fort.
You can walk inside the fort itself, and along the top of the wall through a pretty sketchy staircase.
Just remember to not walk backwards when you're walking along it.
There's also a $1 land trespass fee, based on an honour system.
LOCATION: Staigue, Co. Kerry
---
Derrynane Beach
Derrynane Beach has crazy dangerous waves, and while you can climb the rocks along the beach, it probably isn't the safest thing to do.
You can surf here and watch all the cute little doggos.
LOCATION: Caherdaniel, Co. Kerry
---
Day 4: Kerry Cliffs, Valentia Island, Cahergall Stone Fort
Kerry Cliffs
The Kerry Cliffs were so fun to explore, but the winds were insane!
The walk from the car park is around 10 minutes, and there are two main lookout points, both of which are fenced off.
So while it can be very windy here, it's completely safe!
You'll also be able to make some new handsome friends while you're on your way to the viewpoints.
We were glad to have the Kerry Cliffs pretty much all to ourselves because we came first thing in the morning.
LOCATION: Skellig Ring, Foilnageragh, Portmagee, Co. Kerry | Website
---
Valentia Island
Instead of going into the lighthouse at Valentia Island, we ended up stopping somewhere close by and taking photos from afar.
It looked cooler from this distance, anyways!
We also explored the Geokaun Mountain while we were here.
It was so windy we were worried the car doors would blow away, so we drove to each viewpoint instead of walking.
LOCATION: Co. Kerry
---
Cahergall Stone Fort
Cahergall Stone Fort is an early medieval piece of architecture from around 600 AD, and it's insane how it's still standing today.
Leacanabuaile Stone Fort is close-by, and is just as cool to see.
LOCATION: Ballycarbery East, Co. Kerry
---
Day 5: Dingle Peninsula
Conor Pass
Conor Pass is the highest mountain pass in Ireland.
We stopped at the car park and only spent 5 minutes here, but it was on the way to our next destination anyways.
While it was a nice view, I would say it's only worth the visit during your 2 week Ireland road trip if you're passing through to go to Dingle.
LOCATION: Co. Kerry | Website
---
Coumeenole Beach
Coumeenole Beach is a beautiful beach on the Dingle Peninsula.
It's not safe to swim in because of the strong currents, but it's a lovely area to wander around.
Park in the first parking lot you see, because the drive downhill to the actual beach is a scary drive.
The walk down is only a couple minutes from the first parking lot anyways.
LOCATION: Coumeenoole North, Co. Kerry | Website
---
Dun Chaoin Pier
The Dun Chaoin Pier (also known as Dunquin) is the most westerly point on the Dingle Peninsula.
It's a steep 15 minute walk down from the parking lot, but the views are so worth it.
Be sure to bring a water bottle, because the walk back up ain't easy.
Trust me, I'm not exaggerating (although I am 99% of the time).
LOCATION: Dún Chaoin, Glanlick, Co. Kerry | Website
---
Dingle
Dingle is a small port town, as well as the only town on the Dingle Peninsula.
Fungie the Dolphin is its most popular resident, and you can meet her alongside other dolphins on boat tours here.
We had some brunch at a cute café called My Boy Blue.
We got some sort of breakfast burger, and it was delicious. I burned the roof of my mouth on the potatoes though.
Be sure to also stop by Murphy's for some authentic Irish ice cream!
While you can find Murphy's locations around Ireland, their ice creams are handmade in Dingle, so ya gotta try 'em while you're there.
LOCATION: Dingle, Co. Kerry | Website
---
Village of Adare
We passed through the village of Adare and managed to see a few cool sights.
It's known as Ireland's prettiest town, and it's actually a designated heritage town in Ireland!
It was founded in the 13th century, and you can get a little taste of its history with the traditional thatched cottages.
We also explored the Holy Trinity Abbey Church and Adare Park.
LOCATION: Adare, Co. Limerick | Website
---
Day 6: Driving through Ireland's west coast
Cliffs of Moher
The Cliffs of Moher are absolutely incredible.
It was probably my favourite place we saw during our 2 week Ireland road trip itinerary.
Entrance to the Cliffs of Moher costs 4 to 16 euros depending on whether you order online and the time, but you can really get in for free if you arrive before 8 AM.
I think that's the case for a few tourist attractions in Ireland, since they aren't gated off.
We did buy tickets online the night before, but no one checked them when we arrived early the next morning.
LOCATION: Co. Clare | Website
Tips for visiting the Cliffs of Moher
The coastal walk is much better than the cliff view if you're looking to take awesome photos. Do be careful though, because some parts of the walk aren't fenced off! I believe you can also access the coastal walk from opposite side via 45 min walk from a car park.
Come right for sunrise – it's worth it for the views. (And *cough* you might be able to get in for free…)
---
Village of Doolin
Doolin is a cute little village on the west coast, known as a gateway to the ancient sites on the Aran Islands.
It's located north of the Cliffs of Moher and you can actually do ferry tours around them.
We tried to do one, but our ferry got canceled because it was too windy!
LOCATION: Doolin, Co. Clare
---
Poulnabrone Dolmen
Poulnabrone Dolmen is exactly what it looks like in photos, so it really isn't all that worth stopping for.
I guess it's a cool taste of history though – it's the oldest dated stone monument in Ireland.
If you ever played (or still play) Runescape, it kinda looks like a rune altar.
LOCATION: Poulnabrone, Co. Clare
---
Corcomroe Abbey
Corcomroe Abbey was a 13th century monastery but is now a cemetery, so I wouldn't recommend taking too many photos.
It is beautiful though.
LOCATION: Corcomroe Rd, Abbey West, Co. Clare
---
Dungaire Castle
Dungaire Castle is a tower house from the 16th century.
We accidentally walked into the castle with a tour group, and unknowingly realized there was an entrance fee after the employees mistook us as part of the group.
We took a quick look around and ran back out. It was cool to see.
LOCATION: Dungory East, Kinvara, Co. Galway
---
Moran's Oyster Cottage
We'd heard about Moran's Oyster Cottage and really wanted to pay a visit.
While they've only been a restaurant since the 1960s, Moran's has been a family business since the late 1700s.
While the seafood was delicious, it's definitely overhyped, which obviously disappointed me.
Adam really thought it lived up to the hype though!
LOCATION: The Weir, Roymore, Kilcolgan, Co. Galway | Website
---
Galway
If you're looking to get some shopping done while in Ireland, pay a visit to Galway's shopping street.
It's only for pedestrians to walk around!
You can also enjoy the beautiful waterfront, which will likely be littered in beer cans, but at least it's got a nice view.
LOCATION: Galway, Co. Galway
---
Day 7: County Galway
Roundstone Village
Roundstone Village is a small little fishing village in County Galway.
We stopped by O'Dowd's, a traditional Irish pub, and had some coffee and chocolate. It was great.
LOCATION: Roundstone, Co. Galway | Website
---
Dog's Bay Beach
We'd read online that you can find cows roaming around on Dog's Bay Beach sometimes, but we didn't manage to see any.
LOCATION: Roundstone, Co. Galway
---
Connemara National Park
The trails at Connemara National Park are definitely not for the faint of heart.
It's a long way uphill and then downhill. It's also pretty dangerous if it's raining out!
We did the lower and upper Diamond Hill walks, which was about 6.7 km total.
As you go further up the trail, it gets difficult to pass people while they're climbing up and down the rocks.
If you're not fit (like me lol), let people pass you when the chance comes or they'll rush you to scramble up with your poor sore legs.
We started off in front of a bunch of other hikers and a large group of teenagers (probably a school field trip?) and by the time we were heading back down from the highest point, we were the only ones left on the trail.
LOCATION: Letterfrack, Co. Galway | Website
---
Day 8: Wild Atlantic Way
Day 8 of our 2 week Ireland road trip itinerary was the beginning of our adventure along the Wild Atlantic Way.
The Wild Atlantic Way is another one of Ireland's most scenic drives, and it's absolutely amazing for a self drive tour.
Slieve League
Slieve League is a mountain on the Atlantic coast of County Donegal.
It has some of the highest sea cliffs in Ireland (and all of Europe), and its cliffs reach almost 3 times higher than the Cliffs of Moher.
Be sure you Google Map the car park viewpoint, and not the actual hike, 'cause it's a tough one.
Was it scary to sit at the edge? Abso-freaking-lutely.
Plz be smarter than us. Don't sit at the edge of cliffs on windy days.
My legs were still sore af from hiking at Connemara National Park the day before, so this was pretty tough.
However, tons of older people and kids were walking around here, and it probably isn't that bad if you're not sore.
LOCATION: Co. Donegal | Website
---
Donegal Castle
The only castle we paid entrance for was Donegal Castle, and it was pretty cool.
There were a lot of historical artifacts, as well as interesting rooms like the old bathroom.
LOCATION: Saint Helenes, 11 Castle St, Milltown, Donegal
---
Dunlewey Church
We wanted to visit the abandoned Dunlewey Church, but we didn't get a chance to because it was getting late.
If you've got time, it looks pretty cool, and you should definitely add it to your 2 week Ireland road trip itinerary!
LOCATION: Gweedore, Co. Donegal
---
Day 9: Northern Ireland
The Republic of Ireland (otherwise just known as Ireland) takes up most of the island, and Northern Ireland is the small part of it that's part of the United Kingdom.
There's no way to really notice that you're crossing over to Northern Ireland unless you're looking at a map.
Also, if you're buying anything and they charge you in pounds.
Anyway, take note that some of these are UK addresses rather than Irish ones, and I've specified which ones below!
Fanad Head Lighthouse
The Fanad Head Lighthouse is located on the Fanad Peninsula, and the surrounding area offers up breathtaking views.
I think you can go on tours inside the actual lighthouse, but we *cough* hopped the fence in the early hours of the morning.
Another photographer was there at the same time.
It's apparently also one of the most beautiful lighthouses in the world!
I mean, just look at that view.
LOCATION: Cionn Fhánada, Eara Thíre na Binne, Baile Láir, Letterkenny, Co. Donegal | Website
---
Londonderry
Londonderry (also known as Derry) is the second largest city in Northern Ireland, and the fourth largest city in Ireland.
It's famous for its 17th century gated walls, as well as being the last walled city in all of Europe.
It's also one of the oldest continuously inhabited places in Ireland, dating back as early as the 6th century!
LOCATION: Co. Londonderry, UK
---
Downhill Strand & Mussenden Temple
The Downhill Strand is a huge beach right under the Mussenden Temple.
You can explore a little cave, collect seashells, and run around the beach.
We didn't actually go inside Mussenden Temple, but we saw it from the beach down below.
It was built in 1785 as an estate library, and was modeled after Rome's Temple of Vesta.
Apparently they also filmed some Game of Thrones scenes here!
LOCATION: 107 Sea Rd, Castlerock, Co. Londonderry, UK | Website
---
Dunluce Castle
We didn't get to explore Dunluce Castle for very long because we arrived close to closing time.
However, we really enjoyed the little time we were able to wander around.
Good timing too, because it starting pouring rain as soon as we left.
This abandoned castle was built in the 1500s on the coastal cliffs of north Country Antrim.
It's pretty amazing walking around and guessing where different rooms might have been!
LOCATION: 87 Dunluce Rd, Bushmills, UK | Website
---
Day 10: Visiting the most touristy spots in Northern Ireland
Day 10 of our 2 week Ireland road trip itinerary was dedicated to seeing the more popular and touristy attractions in Northern Ireland.
Dark Hedges
The Dark Hedges are a famous row of beech trees that were planted back in the 18th century.
They're widely known for being featured in GoT, and I think there are some Game of Thrones tours in Ireland that actually take you here.
While the photos that come out of here are pretty awesome, it's definitely one of those spots that looks much cooler on the 'Gram.
No matter how early you come, the Dark Hedges will be littered with other photographers.
Just be courteous and take turns with photos!
I'm also pretty sure cars shouldn't be passing through here, but you'll see them doing so anyways.
LOCATION: Bregagh Rd, Stranocum, Ballymoney, UK | Website
---
Giant's Causeway
Giant's Causeway is an amazing natural wonder that you won't even believe is natural.
The 40,000 basalt columns there are the result of an ancient volcanic fissure eruption, and it's so darn cool!
Be very careful when you're climbing around the rocks, because you can trip and fall if you're not careful.
LOCATION: 44 Causeway Rd, Bushmills, UK | Website
---
Carrick-A-Rede Rope Bridge
We thought this would be one of those overrated and overpriced tourist attractions, but it was actually pretty epic.
Walking across the Carrick-A-Rede Rope Bridge was a fun and exhilarating experience!
The island on the other side of the bridge is pretty small, and most areas aren't fenced off, so you can easily fall into the water below if you get too close to the edge.
Just be smart, yo.
LOCATION: 119a Whitepark Rd, Ballintoy, Ballycastle, UK | Website
---
Belfast
Belfast is the capital of Northern Ireland, most famously known for being the birthplace of the Titanic.
We didn't get to explore much as we wanted to get back to our Airbnb before dark, but we managed to see a little bit of Queen's University Belfast.
---
Day 11: Belfast
Belfast was the city I was looking forward to visiting the most, but it definitely didn't top Cork for me.
However, it was a fun city to explore! We spent the day eating and walking around.
Belfast City Hall
Belfast City Hall is a gorgeous building right in the city centre.
You can join a free tour inside if you want, but we just enjoyed it from the outside.
LOCATION: Donegall Square N, Belfast | Website
---
We had a damn delicious dinner at Made in Belfast.
My steak was heavenly, and Adam's burger was really good as well!
LOCATION: Various locations
---
Day 12: Dublin
Dublin is the capital city of Ireland, with around 40% of the population living in and around there!
We were ending off our trip in Dublin, so we dropped off the car and walked for the rest of trip.
Dublin is a very walkable city, and there are easy shuttle buses you can take to the airport.
Brunch at Brother Hubbard
We'd heard good things about this brunch spot, so we obviously had to pay a visit.
We weren't disappointed!
The interior of this spot was stunning, and the food was just as good.
LOCATION: Various locations | Website
---
Trinity College
We wanted to see the historic Trinity College Library and the old Book of Kells (from the 9th century), but we didn't really think it was worth the hefty ticket prices.
Instead, we just had a nice little walk around the Trinity College campus.
LOCATION: College Green, Dublin 2 | Website
---
Dublin Castle
It was cool walking around Dublin Castle, but we decided not to go inside.
We saw tons of castles during our time in Ireland, most of them free, and figured we didn't need to buy tickets for another one.
LOCATION: Dame St, Dublin 2 | Website
---
Anne's Lane
We stumbled across Anne's Lane as we were exploring Dublin, and it was such a fun find.
Find this Instagrammable installation just off of South Anne Street and outside Zozimus Bar.
LOCATION: Centenary House, Anne's Ln, Anne St S, Dublin
---
Dinner at Boxty House
Gallaghers Boxty House is known for their awesome traditional Irish potato pancakes.
I had a delicious steak that was wrapped in a boxty pancake!
LOCATION: 20-21 Temple Bar, Dublin 2 | Website
---
Day 13: Dublin
Guinness Storehouse
Guinness is one of the most famous things to have come out of Ireland, and of course you've got to visit the Storehouse.
The Guinness Tour was awesome, and so worth it.
It's pretty much a self-guided tour, and you get to explore different rooms.
You'll find the Gravity Bar at the very top, where you can sip on your brew and enjoy a view of the Dublin skyline.
A stranger was also kind enough to give us 2 of their drink tickets while we were there!
LOCATION: St James's Gate, Dublin 8 | Website
---
Dinner at Bunsen
We ended off our day with dinner at Bunsen, a pretty great burger spot with a teeny tiny menu.
They literally only have two burger options on the menu: the hamburger and the cheeseburger.
Simple, but they do it well.
LOCATION: 22 Essex St E, Temple Bar, Dublin | Website
---
Day 14: Last day in Dublin
Breakfast at La Pausa Caffe
Our last day was pretty much a travel day, but we had a nice brunch at La Pausa Caffe before we headed off to the Dublin Airport.
We actually came here the day before, and had to revisit because it was so good.
Gotta take advantage of all the Irish breakfast while you can!
LOCATION: 1B Blessington St, Inns Quay, Dublin 7 | Website
We realized we budgeted too much time for Dublin as there were a lot more nature-y things we wanted to do while in Ireland.
We did get to see and do some fun things in Dublin, though!
Best things to do in Dublin
Have brunch at Brother Hubbard or La Pausa Caffe
Check out the Guinness Tour at the Guinness Storehouse and the Jameson Distillery Tour (we really wanted to do this one!)
Walk through Anne's Lane to see the cool umbrella installation
Taste traditional Irish potato pancakes at Gallaghers Boxty House
---
Ireland flights & accommodations
Looking to book your flights and accommodations for Ireland?
I love booking all of my flights and hotels on Expedia and collecting points towards free rewards.
I use Airbnb when I'm traveling on a budget, and I have a separate blog post all about how to find the best Airbnbs.
---
While we did manage to see almost everything we wanted to during our 2 weeks in Ireland, we definitely could've extended it to 3 weeks to spend more time in some places.
We ate more fish and chips than we've ever eaten in our entire lives, and loved every single moment of it.
It won't be the last time we're in Ireland, so we'll be sure to revisit some of our favourite spots and find some new ones next time!
Check out my Ireland vlog to see more of our trip!
Have you been to Ireland before? What would you include on a 2 week Ireland road trip itinerary? Let me know on Twitter or Instagram!
If you're planning a trip to Ireland, here are some other posts to help you plan your perfect trip:
Be sure to keep up with me on Instagram, TikTok, Twitter, Facebook, and Pinterest if you aren't already!
Feel free to subscribe to my weekly newsletter to get my blog posts delivered straight to your inbox.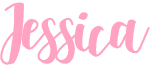 ---
Like this post? Pin it for later!
Photos by Adam G. & Jessica L.