Putting together your travel itinerary for 7 days in Iceland during the summer?
Adam and I spent 7 days driving around the southern part of the Ring Road in Iceland at the end of August, and it was absolutely magical.
Iceland is known as the land of ice and fire, with its crystal blue glaciers, volcanic craters, and black sand beaches.
Today I'm sharing with you guys our 1 week Iceland road trip itinerary, complete with everywhere we went and things we wish we'd known during our 7 days there.
Before our Iceland road trip, I thought it would be a place we'd only want to visit once, but now I think I'd like to go back a few more times.
In fact, we visited again 2 years later and spent 2 weeks in Iceland!
Iceland has actually been the number one country on my bucket list for awhile, and I still can't believe we went!
Here's a look at our 7 days in Iceland itinerary, along with some tips that might be helpful for your week long summer road trip.
Be sure to also follow me on Instagram and TikTok – I share a lot more content on those platforms that don't make it to the blog!
Plan your Iceland trip
If you're planning a trip to Iceland, you might find these posts helpful:
If you're looking for even more fun activities and things to do in Iceland, be sure to check out some local tours!
---
Tips for your 7 days in Iceland during summer
---
Drive a rental car
While it's possible to take public transit or tour buses, it's so much easier being able to have the freedom to go where you want, when you want.
There were some places we wanted to spend less time in, and some we wanted to spend more time in.
We wanted to explore as much of southern Iceland as possible, and it's a lot easier to visit more obscure hidden gems or make random stops if you have your own car.
My favourite site to book car rentals is Expedia – you can collect points towards discounts which is super nice!
I've also got blog posts all about my road trip tips and the best podcasts for your road trip if you're interested.
Opt for car insurance
We originally planned on only getting gravel insurance, but we ended up getting full insurance because we got scared into it by the car rental staff.
In the end we were happy we got it, because it did give us a piece of mind!
In the land of ice and fire, you're better off feeling safe than sorry.
Many credit cards actually provide travel and car insurance for free, so look into yours to see if you have any benefits!
Having a good credit card is actually one of my best budget travel tips 😉
Pack for the weather
We visited Iceland at the end of August, which is technically still summer.
Iceland is cold year-round, so you'll still have to pack for colder weather even if you're visiting at the height of summer!
You'll likely be fine with a packable down jacket, a rain jacket, warm socks, and a tuque.
If you need more tips on packing, I've got blog posts all about my carry-on packing list and how to plan travel outfits.
Look into both hotels and Airbnbs
Iceland is known for having expensive accommodations, and it's worth looking into both hotels and Airbnbs to compare prices.
Airbnb is generally known to be cheaper, but sometimes hotels are around the same price or even cheaper!
We stayed in a few Airbnbs during our trip, and I have a blog post all about how to find the best Airbnbs for your travels.
If you're looking to really travel on a budget, hostels are another option.
You can find both hotels and hostels in Iceland on Expedia!
Sleep as much as possible while on the plane
If you're flying with a budget airline and arriving in Iceland at the early hours of the morning, you're probably going to spend the whole day being irritable and cranky from lack of sleep.
Do yourself a favour and get some shuteye before your first day of adventure.
---
7 days in Iceland itinerary during summer
---
We actually managed to squeeze a lot of cool sights during our 7 days in Iceland, and I'll be sharing a day-by-day look of our summer road trip itinerary!
I love planning our trips ahead of time because it ensures we don't miss anything.
I've got a blog post all about how to plan a travel itinerary if you're looking to put one together for your 7 days in Iceland!
Otherwise, you can just replicate our 1 week Iceland summer itinerary.
Day 1: Toronto to Iceland
We flew with WOW Air, which is no longer in operation *tear, tear*.
Our trip started off late in the evening in Toronto, and we arrived in Iceland early the next morning.
That's the thing about budget flights: you gotta fly during odd times!
Iceland is in the GMT timezone, so it's 4 hours ahead of Toronto.
At least the flight from Toronto to Iceland is only around 5 hours, so it's not too bad.
We hopped off the plane at 4 AM both excited and exhausted, ready for our 1 week in Iceland.
Despite our lack of sleep, we kicked off our 7 days in Iceland with the first thing on our itinerary: visiting the Blue Lagoon.
Blue Lagoon
The Blue Lagoon is a man-made lagoon that formed in 1976 during the operation of a geothermal power plant.
It's one of the wonders of the world, according to National Geographic!
The water is made up of 70% ocean water and 30% freshwater, and it's enriched with silica, algae, and minerals.
Swimming in it is an unreal experience – it literally feels like you're in a dream.
Blue Lagoon prices
We decided to go with standard admission, AKA the cheapest one.
Since we went during peak season, it was about $100 CAD a person, and we just didn't think it was worth an extra $20+ a person to get a towel and drink.
If you're curious about prices, here's the range depending on the package and season as of 2021:
Comfort: 6990-8990 ISK (approximately $70-$90 CAD)
Premium: 8900-10990 ISK (approximately $90-$110 CAD)
Retreat Spa: 49000-69000 ISK (approximately $490-$690 CAD)
I totally would have wanted to come here a second time during our trip if admission wasn't so expensive!
Here are some helpful tips for visiting the Blue Lagoon in Iceland:
LOCATION: Norðurljósavegur 9, 240 Grindavík | Website
---
Hallgrimskirkja Church
We decided to get all the touristy things to do in Reykjavik done on our first day.
If you're driving, you can park for free at the Hallgrimskirkja church – Reykjavik is a very walkable city!
The Hallgrimskirkja church is the tallest church in Iceland, as well as one of the tallest structures in Iceland.
Walking around inside was free, but admission to get to the top was 1800 ISK for the both of us (about $20 CAD).
The views were cool from up top, but honestly, it was nothing really special and it wasn't worth the price.
You can enjoy it just as much from the outside!
LOCATION: Hallgrímstorg 101, 101 Reykjavík | Website
We came across this troll while strolling through Reykjavik.
---
Harpa Concert Hall
The Harpa Concert Hall is a gorgeous building that was built pretty recently, back in 2011.
It's where concerts and other events are typically held in Reykjavik!
Hot tip: if you need to use a bathroom and don't want to awkwardly walk into a random local restaurant, use the bathroom here.
There aren't many public bathrooms in Reykjavik, so you might want to remember this information.
LOCATION: Austurbakki 2, 101 Reykjavík | Website
---
The Sun Voyager
I would've loved to have seen the Sun Voyager during sunrise or sunset, but we just didn't have the chance with our schedule.
Perhaps one day we'll get to, though!
It took a lot of tries to get good photos because kids kept jumping all over the structure, but we managed to snap a few.
LOCATION: Rekagrandi 14, 101 Reykjavík | Website
---
Day 2: Driving the Golden Circle
For the second day of our 7 days in Iceland itinerary, we did the drive around the Golden Circle.
Since we'd stayed in an Airbnb in Hveragerdi the night before, we decided to do the Golden Circle backwards.
It was nice, because we managed to skip a lot of tourists for the most part!
Kerid Crater Lake
Our first stop along the Golden Circle drive was Kerid Crater Lake.
You can hike all around it, and there are great views both from the top and at the bottom.
It's definitely a cool spot in Iceland to spend a little time in!
Fun fact: the water inside the lake isn't actually blue or green – it's just a reflection of the sky and the greenery around it.
Another fun fact: the sand around the lake is red rather than black because it's a more "recent" volcanic crater!
LOCATION: Golden Circle
---
Geysir Hot Spring Area
The Geysir Hot Spring Area is really cool, but also really smelly.
Geysir doesn't erupt very often – it can actually take years between each eruption!
Strokkur is the most active geyser in the area, and it sprouts every 5 to 10 minutes.
We managed to see Strokkur sprout 3 times, and it was awesome!
You can see it sprout twice in my Iceland vlog on YouTube.
LOCATION: Golden Circle
We stopped by the Geysir Centre next door afterwards and tried a local Icelandic beer.
---
Gulfoss Waterfall
Gulfoss is a massive waterfall along the Golden Circle drive, and it is absolutely incredible to see in person.
The best views of the falls were from the very top of the trail!
It was the busiest spot we visited during our drive along the Golden Circle, but it was definitely the most impressive.
LOCATION: Golden Circle | Website
The drive from the Gulfoss Waterfall to Thingvellir National Park was one of the most beautiful and scenic drives during our 7 days in Iceland.
We stopped a few times at some lookouts and pretty spots, including this little area with some friendly Icelandic horses!
Icelandic horses are a typically pony-sized, and they're one of the purest horse breeds in the world!
---
Thingvellir National Park
We arrived at Thingvellir National Park pretty late in the afternoon, and it was almost empty.
Most tourists actually start their day off at Thingvellir, so we caught it during a good time!
We did one short hike and got some nice photos along the way.
As far as we could see, there wasn't much for us to do here, but it was still a fun stop along our Golden Circle drive.
LOCATION: Golden Circle | Website
---
Day 3: Westman Islands
For the third day of our 7 days in Iceland itinerary, we paid a visit to Vestmannaeyjar, otherwise known as the Westman Islands.
When I was planning our Iceland road trip and searching up things to do in Iceland, the Westman Islands surprisingly didn't come up very often!
If you're able to make a stop, it's so worth the visit.
Here's a little look at some of the fun things to do at the Westman Islands.
Landeyjahofn
The ferry ride from Landeyjahofn to the Westman Islands took about a half hour, and it was honestly a pretty terrifying boat ride.
We got super unlucky with the weather – it was very windy and very rainy on the day we went!
Standing on the slippery deck while watching the heavy waves crash against the boat was horrifying.
Especially for someone who doesn't know how to swim!
However, as we approached the island, we were treated to some pretty awesome views of its stunning rock formations.
Westman Islands
We wanted to make the most of our day even with the bad weather, so we trekked uphill against the wind and rain while exploring the island.
Although we wanted to hike up the Eldfell Volcano and visit Storhofdi (the windiest spot in Europe), the weather was way too bad.
We were also able to spot puffins from afar at the Elephant Rock, but didn't manage to get any good photos!
The island might be walkable on a beautiful, sunny day, but it definitely isn't walkable when it's pouring rain.
We spent the entire day completely soaked, with puddles of water in our shoes!
LOCATION: Vestmannaeyjar | Website
Turf houses on the Westman Islands
I'm not sure if these are actual viking turf houses or just replicas, but either way, they're a cool spot to explore on the island.
Adam was too afraid to go in at first, so I started exploring by myself.
The interior reminded me of old dining halls like in Game of Thrones (on Crave) and Outlander (on Netflix).
It was pretty fascinating to explore inside of these, until we heard a loud noise and raced back outside in terror!
Since the weather was so awful, the ferry going back to Landeyjahofn had to divert to a port near Hofn, which took 3 hours.
We then had to take an hour-long shuttle bus from the port to Landeyjahofn, followed by a 2 hour drive back to our Airbnb.
The hilarious thing was that the port the ferry ended up dropping us off at was 15 minutes away from our Airbnb.
So, we could have saved almost 3 hours if we'd brought our car on-board!
Here are some tips for visiting the Westman Islands in Iceland:
Bring your vehicle on-board, of course!
Book your ferry tickets ahead of time. It'll save you time and it'll also be your saviour if you're arriving at Landeyjahofn late.
Spend as long as possible on the island! We took the 9:45 AM ferry there and 4:00 PM ferry back and it was not enough time to explore and see everything. Part of it was also because we spent so much time walking.
Stay overnight on the island. There are accommodations available on the Westman Islands whether you're looking for hotels, Airbnbs, or camping.
---
Day 4: South Iceland
The next day on our 7 day Iceland road trip itinerary was dedicated to seeing various waterfalls in Southern Iceland and exploring parts of Vik.
Seljalandsfoss
Our first stop was Seljalandsfoss, an amazing waterfall you can actually walk behind!
Prepare to get soaked if you plan on getting anywhere close to the waterfall (which of course you have to).
Beware of using cameras near any waterfalls – my Canon G7x got soaked and almost ruined!
My waterproof phone case proved to be very useful and I ended up just using my phone for photos on this day.
There's also a hidden waterfall nearby called Gljufrabui, if you can find it!
LOCATION: South Iceland
---
Skogafoss
We didn't realize Skogafoss was more than just a waterfall – there was a whole trail behind it!
That's the beauty of coming to Iceland – every site you visit has way more to offer than you expect.
Skogafoss ended up being Adam's favourite waterfall, and we had a lot of fun exploring it.
You can walk right up to the base of the falls, and you can also see it from the very top!
We only managed to explore a bit of the Skogafoss trail before finding out it was a 10 hour hike.
Perhaps we'll add it to another Iceland itinerary someday, but we definitely couldn't fit it in during our 7 days.
LOCATION: Skógar
---
Vik
Funnily enough, while Vik was what I was looking forward to seeing most on our 7 day Iceland road trip itinerary, it wasn't as epic as I'd anticipated.
Vik is pretty much just a town, and it's the things around it that are exciting.
It was a cool spot to make a stop, but it definitely wasn't as cool as other places we visited.
The black sand beaches around Vik are definitely a highlight, though!
LOCATION: Vík í Mýrdal
We stopped by a little café in Vik and had a little brownie that set us back $18 CAD.
Was it amazing enough to be worth $18? Not really.
Was it the most expensive thing we ate during our 7 days in Iceland? Perhaps.
---
DC-3 Plane Wreckage
Yep, the plane wreckage is just as cool as it looks on Instagram.
I really wanted to stand on top of the plane, but it was actually pretty dangerous to climb on.
Even getting onto the wing was dangerous for me, so I was fine not getting the epic standing shot everyone else gets.
Be super careful here, because you can get seriously injured!
The hike to the plane was about 45 minutes one-way, and the weather kept changing during our hike there and back.
It's also a very rocky hike, so wear comfy shoes.
Dr. Martens were a terrible choice, but they were all that I had – I'd definitely go with Columbia Newton hiking boots instead!
Update: there are now shuttle buses you can take to get from the parking lot to the plane for around $25 CAD per person.
LOCATION: South Iceland
---
Dyrholaey Lighthouse & Arch
The drive up to the Dyrholaey Lighthouse is not for the faint of heart, but the views from the top are so worth it.
This area is actually the southernmost part of the Icelandic mainland, and the arch is the most popular sight in the area!
You can sneak past the fence and walk along the arch, but I wouldn't recommend doing so when it's windy and rainy out.
However, we did witness some brave people doing it.
LOCATION: 871 Vik
---
Day 5: Southeast Iceland
The next day of our trip was our longest driving day during our 7 days in Iceland.
We stayed near Hella and drove all the way to the southeastern part of the island, which is just over 3 and a half hours one-way.
The drive back from Jokulsarlon to our Airbnb near Reykjavik was about 5 hours.
It was quite tiring to say the least, especially for Adam, who was driving the whole time!
Fjadrargljufur Canyon
The Fjadrargljufur Canyon hike was one of my favourites during our 7 days in Iceland – the views were absolutely stunning!
The canyon is believed to have been formed during the last Ice Age, which is pretty epic.
We ran into another Canadian couple from Montreal along the hike, and we helped each other take photos.
LOCATION: Southeast Iceland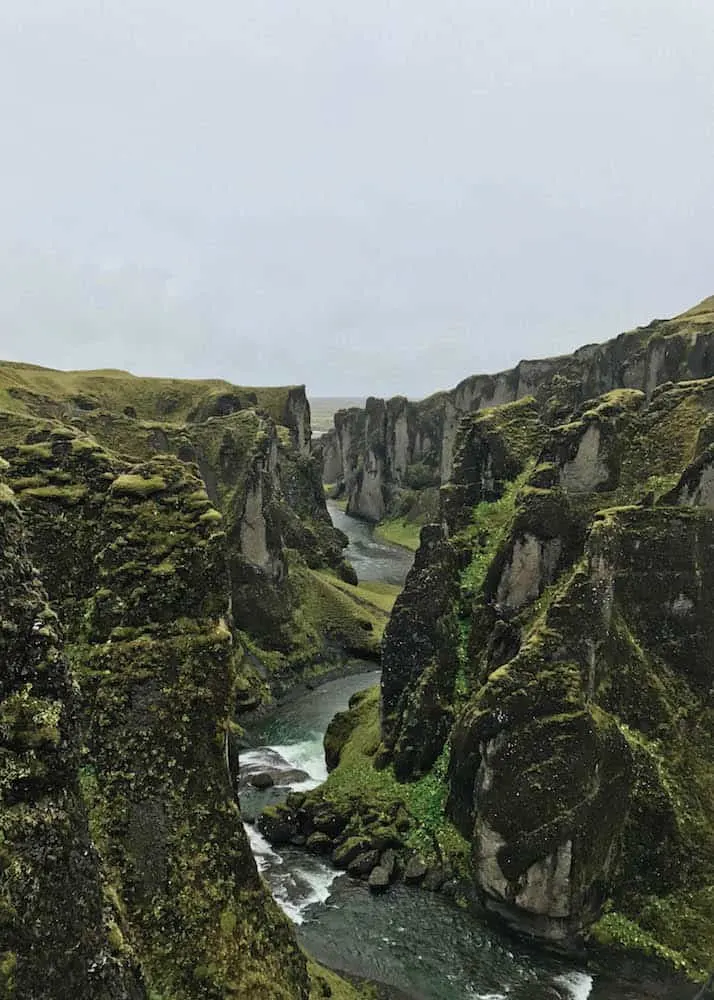 We took some extra stops along the way throughout the day (hey that rhymed).
We found this hidden waterfall that was pretty cool!
I loved seeing the random little houses and villages during our drives in Iceland.
---
Svartifoss
The hike to Svartifoss was a long one, and compared to the rest of the day, it wasn't very special.
It's about 45 minutes one way for the average hiker.
We definitely could've skipped this one, but it was still nice to see!
Fun fact: the design of the Hallgrimskirkja Church in Reykjavik was inspired by Svartifoss.
LOCATION: Southeast Iceland
---
Jokulsarlon Glacier Lagoon
The Jokulsarlon Glacier Lagoon was by far my most favourite spot to see during our 7 days in Iceland.
It's filled with stunning crystal blue icebergs floating along the lagoon.
We were only able to spend 40 minutes here because the drive back to our Airbnb was 5 hours, but it was still wonderful.
Definitely spare at least 2 hours here for your own Iceland road trip itinerary!
LOCATION: Southeast Iceland
---
Diamond Beach
We also stopped by Diamond Beach, which is right by Jokulsarlon.
It's called Diamond Beach because the icebergs look like diamonds against the black sand!
It's also apparently one of the best spots to see seals and orcas in Iceland, but we didn't get to see any while we were there.
Hopefully we'll catch these friendly guys next time, though!
LOCATION: Southeast Iceland
---
Day 6: Glymur
Our last full day of our 7 days in Iceland was dedicated to seeing more of Reykjavik and doing the Glymur hike.
We enjoyed Reykjavik so much more this time than our first day, because we weren't exhausted from lack of sleep!
There are a lot of pretty walls and cool street art – perfect for photos if you're looking for Instagrammable spots in Iceland 😉
LOCATION: Reykjavík | Website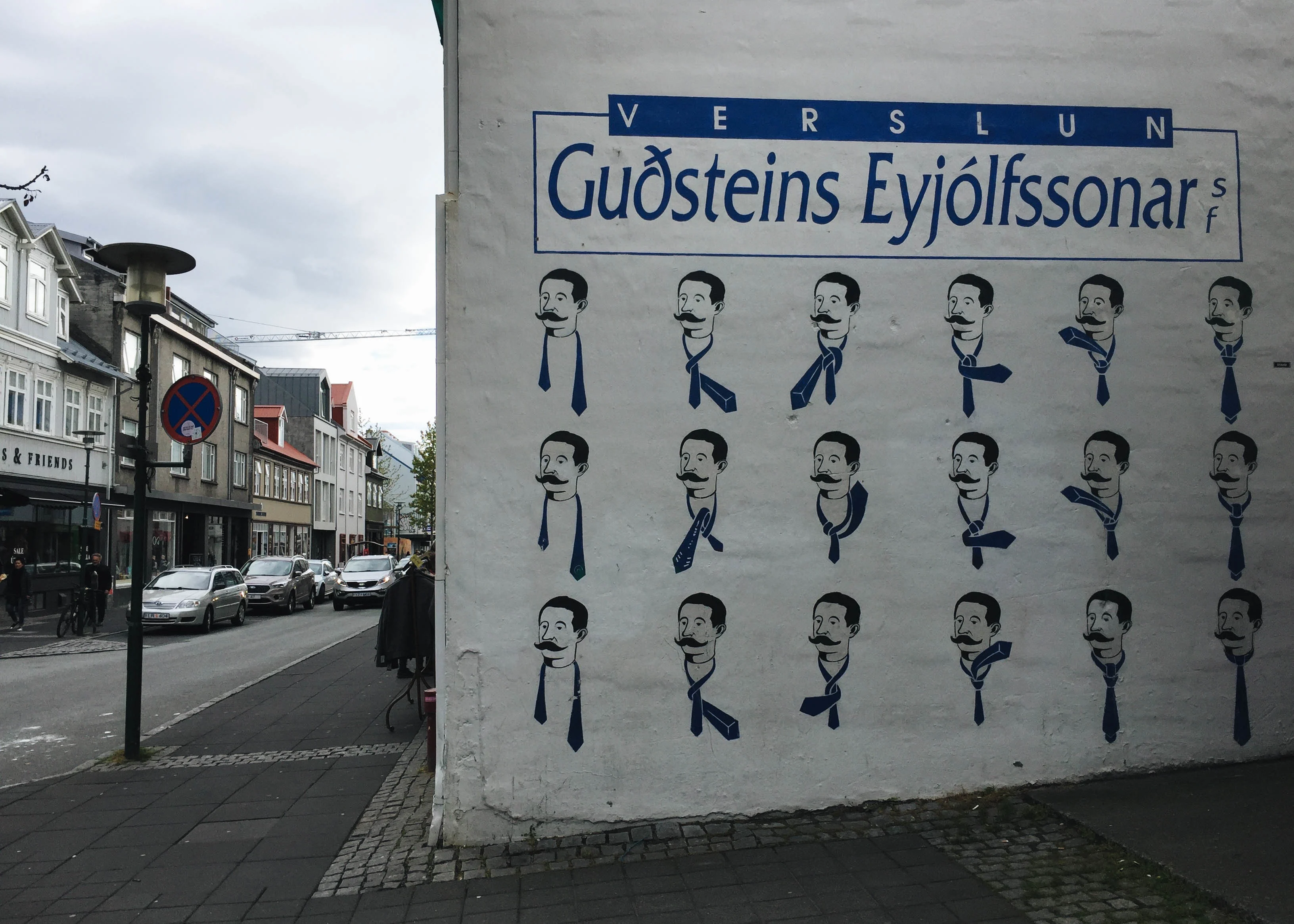 We also discovered our favourite hot dogs ever at Bæjarins Beztu Pylsur, which translates to "the best hot dogs in town" in Icelandic.
Glymur
Glymur is Iceland's second highest waterfall, but it's incredibly difficult to get to if you're not an experienced hiker.
There comes a point in the trail where you have to cross over the water using just a rope, and it's not for the faint of heart.
I knew I wouldn't be able to do it, so we just turned back and took some cool photos in a cave along the trail.
LOCATION: Hvalfjörður
We came across a wild ram near the Glymur parking lot.
Café Loki
We returned to Reykjavik to go on a little food adventure since it was our last night in Iceland.
Our first stop was Café Loki beside Hallgrimskirkja Church, where we tried a platter of the Icelandic plate Loki, which included rotten shark.
You heard that right: rotten shark, otherwise known as fermented shark.
Traditionally it was made by humans peeing on it to ferment it, but it's not done that way anymore (as far as I know).
Anyway, everything but the rotten shark was fantastic, and it was definitely a unique experience that I won't ever do again.
LOCATION: Lokastígur 28, 101 Reykjavík | Website
I can't remember what the next restaurant we visited was.
We pretty much strolled around Reykjavik looking for restaurants with puffin on their menu, and we came across this one.
It wasn't bad, but we definitely didn't care to eat it again.
Adam really wanted to try traditional Icelandic fish soup, so we stopped by this restaurant for our last stop.
It was good, but nothing mind-blowing!
---
Day 7: Reykjavik
We spent our last morning in Reykjavik doing some souvenir shopping and eating lunch at a local restaurant.
If you're looking for places to eat in Reykjavik, I've got a blog post all about the best restaurants in Iceland!
We definitely did not spend enough time in the city, and I really want to stay in and explore more of Reykjavik next time I visit Iceland.
After our little bit of last minute city exploring, we heading back to Toronto from Iceland.
---
So, can an Iceland road trip be done in 7 days?
7 days in Iceland honestly wasn't long enough – I wish we'd added at least another week to our summer road trip itinerary!
You can definitely do just the south coast like we did, but I'd definitely add another week if you plan on circling around the entire Ring Road.
Iceland is such an amazing country, and I can't wait to go back again someday.
Update: I went back in 2019 and spent 2 weeks in Iceland!
To see more of our trips to Iceland, you can check out my YouTube vlogs on 1 week in Iceland and 2 weeks in Iceland!
If you're looking for even more fun activities and things to do in Iceland, be sure to check out some local tours!
Have you been to Iceland before? What did you have on your summer road trip itinerary? Let me know on Twitter or Instagram!
Plan your Iceland trip
If you're planning a trip to Iceland, you might find these posts helpful:
Be sure to keep up with me on Instagram, TikTok, Twitter, Facebook, and Pinterest if you aren't already!
Feel free to subscribe to my weekly newsletter to get my blog posts delivered straight to your inbox.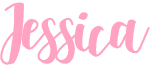 ---
Like this post? Pin it for later!