Wondering what the cost is for a trip to Iceland?
Everything in Iceland is hella expensive, as you may already know.
Adam and I have been to Iceland twice now, and it is a pretty expensive country to visit!
Although Canadians can't visit Iceland just yet, Iceland is open to visitors now, so hopefully this post will help if you're planning a trip.
This post will breakdown the costs for 2 people to visit Iceland, and you can break it down in half if you're visiting solo or double it if you're visiting as a group.
Here's what to budget for your Iceland trip, including a cost breakdown and expenses to account for!
If you're looking for more posts to help plan your trip, I've got a whole bunch of Iceland blog posts!
---
How much does a trip to Iceland cost?
---
While Iceland is an expensive country to visit, how expensive your trip is depends on the excursions, accommodations, and meals you partake in.
Here's a breakdown that might help with budgeting for your Iceland trip!
---
Travel budget
Flights
Flights from Toronto to Iceland are actually not too expensive if you visit during off-season, and a flight during off season will likely cost around $600 roundtrip per person.
It's definitely not as affordable as when WOW Airlines was around and had their $200 roundtrip flights!
During our last trip in July 2019, we paid around $1,100 CAD per person for Icelandair flights, which we booked on Expedia.
We'd actually had our WOW Air flights cancelled because they'd just gone bankrupt at the time, and it would've cost about $730 per person.
The summer months in Iceland are the peak season, so expect to pay a higher price for flights!
Car rental
The last time we rented a car in Iceland was in 2019, and it was around $2,300 CAD for 16 days.
I'm not including the young driver and additional driver fees in that cost, which were around $110 CAD extra.
Yep, if you're under 25, you'll have to pay a young driver fee (around $60 CAD), and that's the case for most car rentals around the world.
If you want to have multiple people driving the car rental, that's an additional fee as well – around $50 CAD!
If you're renting a car in Iceland for a week, you can expect to pay around $1,000 CAD for the 7 days.
Gas
A full tank of gas will set you back over $100 Canadian dollars.
We got gas every day and a half to 2 days during our last trip, and the cost ended up being under $700 CAD in total.
If you're just visiting for a week, you can expect to pay around $300 CAD total for gas, depending on how much or how little you drive.
Driving the whole Iceland Ring Road will get expensive, so if you're on a budget, consider just driving the South Coast of Iceland!
We did the south coast as part of our 7 day Iceland itinerary last time, but creating a 2 week road trip out of it will be less stressful and give you more time in each place.
Tolls & parking fees
There's only one toll road in all of Iceland, and it's located in Akureyri.
We mistakenly passed it 3 times and had to pay 1500 ISK ($15 CAD) all 3 times, but you'll likely only pass it once.
If you're only visiting the South Coast of Iceland, you won't be passing through at all!
Most places in Iceland have free parking, and I think we only paid for parking at Seljalandsfoss at Faxi Waterfalls, which cost around $15 CAD total.
You'll also have to pay for street parking in Reykjavik, unless you're lucky enough to snag a free parking spot at Hallgrímskirkja Church.
I think we only spent around $5 CAD on street parking in Reykjavik!
Overall, we probably spent around $45 CAD in tolls and $20 in parking fees during our 2 week trip.
---
Food budget
Restaurants
From what we noticed, the average meal in Iceland will cost you anywhere between 1,500 to 2,500 ISK, which is about $15 to $25 CAD.
This is a typical range from gas station food to regular restaurant food – nothing fancy.
We ate a lot of Icelandic hot dogs, which typically cost around 400 to 500 ISK each, or around $4 to $5 Canadian.
It's pretty much the tastiest and cheapest food you can get anywhere, and you can find it at most gas stations in Iceland.
Grocery stores
Grocery stores are your best bet for eating on a budget in Iceland, and Bonus is probably the most affordable grocery store in Iceland.
Here are other things we bought on the regular during both our trips in Iceland:
Canned and bottled coffees – around 400 to 600 ISK each
Skyr yogurt – around 100 to 200 ISK each
Pack your own snacks

We brought our own instant coffee packets and granola bars from home so we could save a bit of money.
We also brought wasabi peas, which made for awesome road trip snacks in Iceland.
While it may be easier to get groceries once you're there, you can definitely save a little by bringing them from home!
How much should I budget for food in Iceland?
If you're drinking canned coffee, buying yogurt, and eating hot dogs twice a day for a week, you can expect to pay around 21,700 ISK or $220 CAD for 2 people.
That's actually not that bad, if you can handle eating hot dogs twice a day and can do without buying additional snacks and drinks!
If you're eating at restaurants instead of getting hot dogs, plus getting canned coffee and yogurt, you can expect to pay around 65,100 ISK or $650 CAD for 2 people for a week.
If you really want to eat on a more strict budget, you could have peanut butter sandwiches (we did this last time), instant noodles, or beans.
However, you might want to opt for something a bit more nutritious if you're planning on hiking and using a lot of energy.
---
Activities budget
Most sights in Iceland are completely free to see, but you'll have to set aside a budget if you're looking to take part in some excursions.
Probably the most popular activity in Iceland is the Blue Lagoon Geothermal Spa, which costs as low as $60 CAD per person, depending on if you want to have the basics or add-ons.
We spent around $120 per person on glacier hiking, and Adam had to spend 1000 ISK on hiking boot rentals because he was wearing hiking shoes.
We also spent around $95 per person on whale watching.
There are plenty of fun activities to do in Iceland, and it all really depends on what interests you most!
---
Accommodations budget
Airbnb
Airbnbs are a favourite for many budget travellers, but even Airbnbs in Iceland can be expensive.
You'll likely spend between $100-$200 CAD for decent Airbnb accommodations, and the price definitely varies depending on "luxuries" like showers and toilets.
We got lucky and managed to pay around $75 CAD per night on average during our last trip to Iceland.
One thing to note is that we didn't stay anywhere fancy, and we did stay in rooms in people's homes at some points!
If you're looking for Airbnb accommodations for a week, this will set you back around $900 CAD for 6 nights.
Hotels
Hotels in Iceland tend to be a little more expensive, so we chose not to stay in any.
A lot of the ones in Reykjavik cost around $300 CAD per night, which is about $1,800 for a week.
Hostels
Hostels are a popular accommodation choice in Iceland because of how cheap they are.
You can find hostels for around $75 CAD per night, which is about $450 for a week.
I personally avoid hostels at all costs because of the Hostel horror movies, but you do you, friend.
---
Total cost of a trip to Iceland
---
I've calculated the approximate cost for both a 1 week and a 2 week trip to Iceland.
Below are a few notes before you look at the cost breakdowns.
I decided to average out the cost of $600 and $1,100 for the flights, as I'm not sure when you plan on visiting, if you're getting a deal, or if you're planning on upgrading.
For the meals, I decided to average out the cost of $220 and $650, as I'm sure you'll want to visit restaurants and eat affordable hot dogs!
I don't know if you plan on doing any activities, but I averaged out the cost of the 3 activities I listed, so it's listed as if you're doing one activity.
I also averaged out the costs between staying in an Airbnb, hotel, and hostel, as accommodations truly vary depending on so many different factors.
1 week in Iceland
A 1 week trip to Iceland will cost approximately $4,685 CAD for 2 people, depending on your excursions, accommodations, and meals.
Here's the approximate breakdown in Canadian dollars:
Flights: $1700
Car rental: $1000
Gas: $300
Tolls & parking: $20
Meals: $435
Activities: $180
Accommodations: $1050
2 weeks in Iceland
A 2 week trip will cost you around $7,470 CAD for 2 people.
Here's the approximate breakdown in Canadian dollars:
Flights: $1700
Car rental: $2000
Gas: $600
Tolls & parking: $20
Meals: $870
Activities: $180
Accommodations: $2100
Of course, there are other factors that could affect the cost of your trip, and this is only an approximate budget based on my own costs from my previous Iceland trips.
---
Iceland flights & accommodations
Looking to book your flights and accommodations for Iceland?
I love booking all of my flights and hotels on Expedia and collecting points towards free rewards.
Due to our budget, we stayed in Airbnbs while in Iceland, and I have a separate blog post all about how to find the best Airbnbs.
---
Iceland is an expensive country to visit, but it's bucket-list worthy and definitely worth a visit at least once in your life.
It's one of my and Adam's favourite countries in the whole world, so we definitely plan on visiting more than the 2 times we've already visited!
To see more of our trips to Iceland, you can check out my YouTube vlogs on 1 week in Iceland and 2 weeks in Iceland!
If you're looking for even more fun activities and things to do in Iceland, be sure to check out some local tours!
Have you visited Iceland before? Did it cost more than you expected or about the same? Let me know on Twitter or Instagram!
If you're planning a trip to Iceland, here are some other posts to help you plan your perfect trip: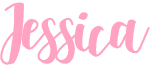 ---