Scouting out the coolest and most Instagrammable places in Iceland to visit during your trip?
Iceland has plenty of epic and Instagrammable places, but pretty much the entire country is photo-worthy.
From turquoise waterfalls to unique churches, there are so many cool and Instagram-worthy spots to check out in Iceland!
Iceland is one of my most favourite countries in the entire world, and we've seen a lot during our two visits to the country.
We'll definitely go back to Iceland again someday – perhaps during the winter or even inside a van!
If you're planning a visit to Iceland, here are the most Instagrammable places to visit.
If you're looking for more posts to help plan your trip, I've got a whole bunch of Iceland blog posts!
Be sure to also follow me on Instagram and TikTok – I share a lot more content on those platforms that don't make it to the blog!
---
Instagrammable spots in Iceland
---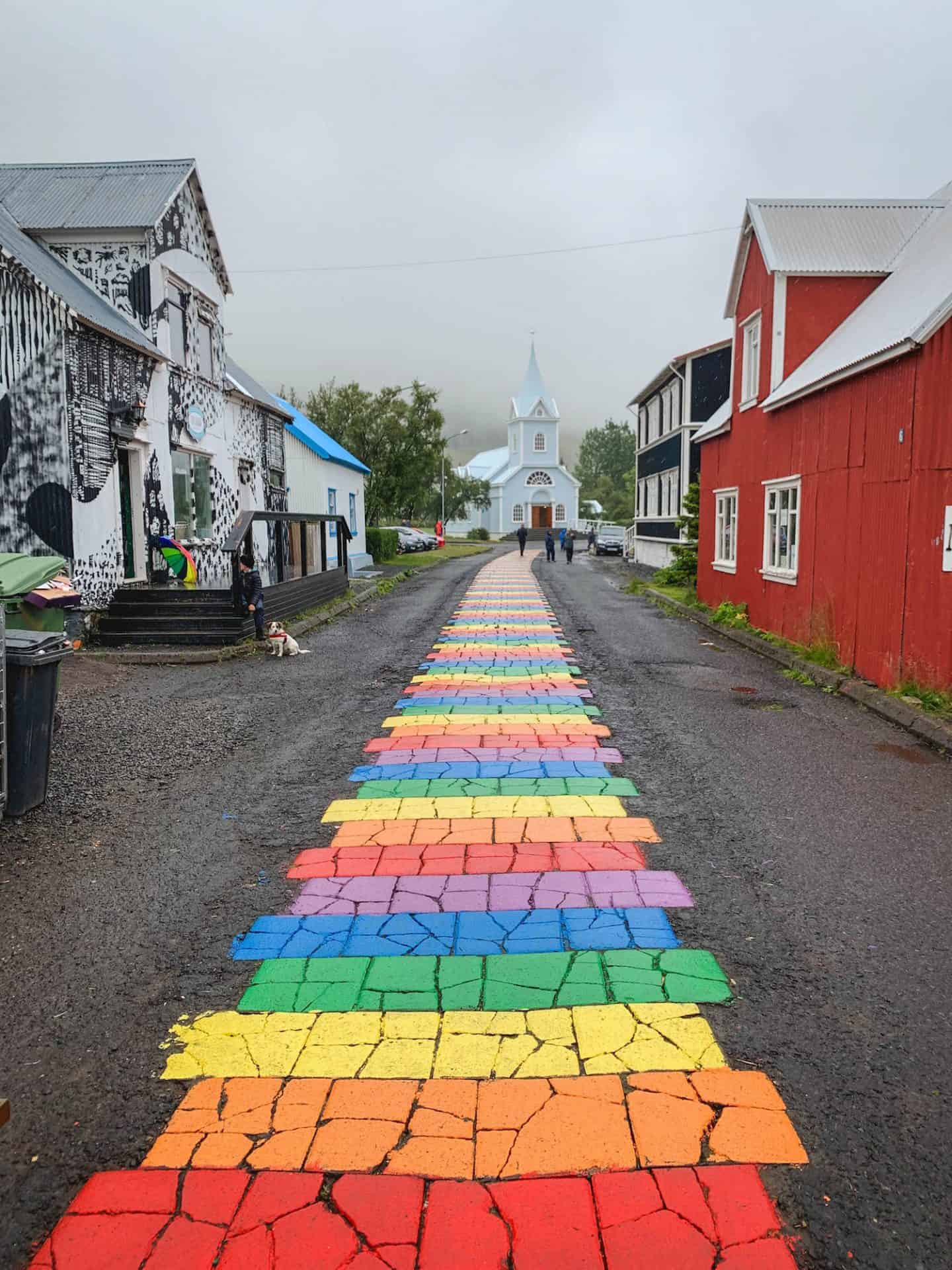 1. Seydisfjordur Church
Like I said, it rains a lot in Iceland.
This colourful rainbow road brightens up the small town of Seydisfjordur in East Iceland!
The Seydisfjordur Church is also painted a pretty pastel blue, and it's one of the most Instagrammable places to visit in Iceland.
It's pretty much impossible to get a shot with no one in it unless you come during the early hours of the morning.
LOCATION: Bjólfsgötu 10, 710, Seydisfjordur, Iceland | Website
---
2. Sigoldufoss Waterfall
Since Sigoldufoss is in the Icelandic Highlands, you can't get here without a 4×4 car rental and you can only visit during the summertime.
The colour of this waterfall is actually this bright turquoise, and it's one of the most beautiful and Instagram-worthy spots in all of Iceland!
There was another duo that left soon after we arrived, so we pretty much had it all to ourselves.
LOCATION: Fjallabaksleið Nyrðri, Iceland
---
3. Búðakirkja
This unique black church is located in the town of Budir.
It has such a cool vintage feel to it!
If you can't tell, I'm trying to channel Ari Aster's Midsommar (it's a horror movie available on Amazon Prime Video).
LOCATION: Garðsbrún 6, Höfn í Hornafirði, Iceland
---
4. Blue Lagoon
The Blue Lagoon is probably one of the most famous places in Iceland, and it's definitely very Instagrammable.
It's a manmade geothermal spa with gorgeous turquoise water!
Entrance starts at around $60 Canadian per person and you have to book tickets ahead of time.
While it is overpriced, I would say it's definitely worth experiencing at least once!
LOCATION: Nordurljosavegur 9, 240 Grindavík, Iceland | Website
---
5. Skogafoss Waterfall
The Skógafoss waterfall is located on the Golden Circle drive, so it's super popular with tourists.
You can walk right up to it from the parking lot to take photos, or you can head up the extremely tall stairs to get a view from above.
It's worth it, because the trail behind Skógafoss is also gorgeous!
I'd love to hike the entire trail someday, but it does take several hours roundtrip.
LOCATION: Skógar, Iceland
---
6. Ljótipollur
Ljótipollur is a lake that's located in the Icelandic Highlands, so you need a 4×4 to get here.
Surrounded by red rock, this blue lake is incredibly gorgeous!
There were tons of gnats here though, so maybe wear some bug spray or something.
LOCATION: Ljótipollur, Iceland
---
7. Diamond Beach
Diamond Beach is located right across from the famous Jokulsarlon Glacier Lagoon.
The combination of the icebergs and black sand makes for some epic Instagram-worthy photos!
And if you're wondering, yes, I was freezing while taking this photo.
It ain't warm in Iceland even during the summertime!
LOCATION: Diamond Beach, Iceland
---
8. Seljalandsfoss Waterfall
Probably the coolest thing about Seljalandsfoss is that you can walk right behind it.
You'll get soaked walking behind the waterfall, but it's worth it for the photos!
We came early in the morning to get photos alone.
LOCATION: Seljalandsfoss Waterfall, Iceland
---
9. Jokulsarlon Glacier Lagoon
Jokulsarlon is one of the most epic and Instagrammable places in Iceland with its dreamy backdrop of blue icebergs.
Afterwards, grab fish & chips at the food truck here – it's the best in Iceland!
LOCATION: Jökulsárlón, 781 Höfn í Hornafirði, Iceland
---
10. Yellow Lighthouse
This cool yellow lighthouse is located along the water right behind the Harpa Concert Hall in downtown Reykjavik.
I didn't intend on matching my outfit to the lighthouse, but hey, it worked out!
LOCATION: Austurbakki 2, 101 Reykjavík, Iceland
---
11. Sólheimasandur Plane Wreck
This U.S. Navy plane ran out of fuel and crashed in 1973, and everyone survived.
It continues to sit on this black sand beach as a popular tourist site.
It's a 45 minute walk one way or you can take a quick shuttle bus straight to the plane wreck.
Definitely take the shuttle bus if you're willing to shell out a few bucks!
LOCATION: Sólheimasandur Plane Wreck, Iceland
---
12. Seljavallalaug Pool
The Seljavallalaug Pool is one of the oldest swimming pools in Iceland, dating back to 1923.
The hike is about 15 to 20 minutes one way, but it's pleasant because the views are scenic!
It's currently maintained by volunteers, so be respectful and pack out what you come in with.
FYI alcohol consumption here is also forbidden!
LOCATION: Skogar, Vik and Myrdalsjokull, Iceland
---
13. Bolungarvík Lighthouse
The Bolungarvík Lighthouse shines a bright neon orange, perfect for your Instagram feed.
You can find it in the Westfjords of Iceland, probably the most beautiful part of the entire country!
Afterwards, be sure to check out Bolafjall Mountain nearby – it stands 636 metres above sea level.
LOCATION: Bolungarvík, Iceland
---
14. Háifoss Waterfall
Háifoss is the fourth highest waterfall in Iceland, and it's located in the Icelandic Highlands.
It's a long and rocky way to the car park, but the views of Háifoss are well worth it.
If you go during a busy time, expect to be driving up with a long row of cars!
LOCATION: Háifoss, Iceland
---
15. Hallgrimskirkja
Hallgrimskirkja is the oldest church in Iceland, as well as one of the tallest structures in the country.
You can pay a fee to see the Reykjavik skyline from the top of the church, but it's nothing really special.
The church itself is beautiful and Instagram-worthy enough!
Oh, and parking is free here if you're looking to explore Reykjavik.
LOCATION: Hallgrímstorg 101, 101 Reykjavík, Iceland
---
Most Instagrammable places in Iceland:
Seydisfjordur Church
Sigoldufoss
Búðakirkja
Blue Lagoon
Skogafoss
Ljótipollur
Diamond Beach
Seljalandsfoss
Jokulsarlon Glacier Lagoon
Yellow Lighthouse
Sólheimasandur Plane Wreck
Seljavallalaug Pool
Bolungarvík Lighthouse
Háifoss
Hallgrimskirkja Church
There are plenty of Instagrammable places in Iceland, but these were just some of my favourites.
You can pretty much take Instagram-worthy photos anywhere in Iceland – it's just such a beautiful and scenic country!
To see more of our trips to Iceland, you can check out my YouTube vlogs on 1 week in Iceland and 2 weeks in Iceland!
If you're looking for even more fun activities and things to do in Iceland, be sure to check out some local tours!
Have you been to Iceland? What were the most Instagrammable places you visited? Let me know on Twitter or Instagram!
If you're planning a trip to Iceland, here are some other posts to help you plan your perfect trip:
Be sure to keep up with me on Instagram, TikTok, Twitter, Facebook, and Pinterest if you aren't already!
Feel free to subscribe to my weekly newsletter to get my blog posts delivered straight to your inbox.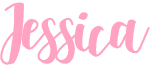 ---
Like this post? Pin it for later!