Looking for the ultimate list of the best horror movies of all-time to binge watch?
I've always been a huge fan of horror films and scary movies, and I actually grew up watching them with my mom.
I remember watching 1408 with my siblings when we were kids, and it haunted us for years lol.
In high school, my mom and I would go to the Rogers store to rent DVDs, and of course we always raided the horror section.
Watching horror movies is v fun to me, but going to real-life horror experiences like Halloween Haunt at Canada's Wonderland are a definite no for me.
I absolutely love horror movies and have seen both the good, the bad, and the ugly, so I thought I'd put together a list of some of the best horror movies I've seen that are worth watching.
I've categorized everything by genre to make it easier, and I've also listed the trailers and streaming platforms they're available on.
Here's your ultimate horror movie binge list, if you're looking for horror movies that are actually scary!
Be sure to also follow me on Instagram and TikTok – I share a lot more content on those platforms that don't make it to the blog!
More things to watch
If you're looking for more things to watch on streaming services in Canada, check out my other posts on shows and movies:
And if you're looking for more stuff to do this Halloween, here are Halloween costume ideas using clothes in your closet, fun fall activities in Toronto, and pumpkin farms in Ontario!
---
Horror movie binge list
---
Of course horror itself is a broad genre, so I've included different horror categories.
I've categorized the horror movies on this list under the following genres:
Thrillers
Psychological
Supernatural
Monsters & creatures
Horror comedies
Gory
Disturbing
If you're looking for something in one of these specific categories, just Command + F it!
If you're looking to stream horror movies on specific platforms, I've got blog posts on the best horror movies on Netflix, Amazon Prime Video, and Crave.
---
Thrillers
---
Want to watch a good horror movie that's scary, but not too scary?
Thrillers are a great option for even the biggest scaredy-cats.
Here are the best thriller movies to binge watch for your horror movie marathon!
A serial killer starts murdering people according to the seven deadly sins, and two detectives (one new to the city and one retiring) investigate.
Brad Pitt, Morgan Freeman, and Gwyneth Paltrow all star in Se7en!
A best-selling novelist gets into an accident on his way home, and he realizes the nurse who saved him is actually keeping him prisoner.
Kathy Bates is absolutely terrifying in Misery, which is a huge reason why this film is so great.
If cults freak you out (but also intrigue you at the same time), Midsommar is a horror film you'll want to watch.
A group of friends travel to a small community in Sweden for the annual midsummer festival, which is also the hometown of one of the friends.
They quickly realize there's more to this friendly group of people than meets the eye.
Ari Aster is one of my favourite horror directors, and Midsommar is my favourite film of his!
He says Midsommar is more like a fairy tale than a horror film, but you can be the judge of that.
You can stream the film on Netflix.
The Purge franchise (2013-2021)
Once a year for 12 hours, all crime is legal in America, including murder.
Some people choose to purge their dark desires, and some people are forced to survive.
There are 5 movies in the popular Purge franchise, and you can watch the latest film, The Forever Purge, on Crave!
There's also an Amazon Original series of the same name that's worth watching, though it's definitely not as good as the movies.
A family of three keep hidden inside a fallout shelter, and try to keep safe from the mysterious threat outside.
This movie has one of the biggest twists I've ever seen, and it's amazing.
Alexander Skarsgård also plays the father in the film!
A trio of thieves break into a blind veteran's apartment in search of a major cash settlement he received after the death of his child.
They get more than they bargained for, and it turns into a desperation for survival.
I thought this movie was going to be terrible before I saw it, but it was actually really good.
The second film isn't as great as the first, but it's still a great watch, especially if you like seeing bad guys get what they deserve.
The first movie isn't available to stream anywhere, but you can stream the second movie on Prime Video!
A high school student is placed under house arrest and starts spying on his neighbours out of boredom.
He starts to believe one of his neighbours is a serial killer, and investigates with the help of his friends.
Fun fact: this was actually Shia LaBeouf's breakout role after Even Stevens (remember watching it on the Family Channel?)
Two high school kids use surveillance equipment to torment their elderly neighbour, and the situation turns out darker than they expected.
I didn't know anything about The Good Neighbor before watching it, and I was surprised by how good of a thriller it was.
If you like Disturbia, you'll like this one.
January returns home after an accident that leads to memory loss and puts her in a wheelchair, and she slowly begins to remember why she left.
This movie is both disturbing and sad, but it's definitely worth a watch.
You can watch the movie on Prime Video.
This is definitely not the Frozen you're thinking about.
Three friends get stranded on a ski lift as the ski resort closes for the end of the weekend.
With nothing but the clothes on their back, they have to figure out how to survive.
This movie will make you terrified of going skiing or snowboarding, and I kept thinking about it while skiing in Whistler lol.
---
Psychological horror movies
---
I've always found psychology super fascinating – I took all the psychology electives in university that I could because I just found it so interesting!
While I'm no psychologist, I still find it fun to analyze film characters in horror movies.
Here are the best psychological horror movies to binge watch for those who want a true scare!
Silence of the Lambs is one of the OG horror movies, and it's a good one.
A young FBI cadet is forced to confide in an incarcerated psychopath in order to catch another serial killer who skins his victims.
Jodie Foster plays Clarice Starling, the FBI cadet, and Anthony Hopkins plays Hannibal Lecter.
Hannibal Lecter is one scary dude, and Buffalo Bill is also v scary.
There's also a sequel, as well as two prequels to the movie!
The show Hannibal (available on Netflix) is just alright, in my opinion – I honestly only enjoy watching the gruesome crime scenes.
A little boy who can see ghosts sees a child psychologist, and together they uncover devastating truths.
This horror classic is an oldie but a goodie – I actually watched it for the first time for my Music in Film course at Toronto Metropolitan University!
The twist ending is definitely my favourite twist of all-time.
Bruce Willis plays the child psychologist in this one – it's actually one of the several M. Night Shyamalan films he's in.
Funny thing: if you watch The Boys on Prime Video, you'll see the kid from The Sixth Sense all grown up!
Jessie and her husband attempt to spice up their strained marriage while at their secluded lake house, and in the middle of things, her husband dies of a heart attack.
Still handcuffed to the bed, Jessie has to figure out how to escape and survive.
This movie was really good but also really dark, and I couldn't sleep afterwards because I watched it by myself in the dark.
It's based on Stephen King's novel of the same name, and you can stream the movie on Netflix!
Us (2019)
If you liked Get Out, Us is another genius psychological horror film by Jordan Peele.
Adelaide returns to the beach home she grew up in as a child with her husband and two kids, and she keeps getting an eerie feeling that something bad is going to happen.
And of course, something bad does happen: four masked strangers break into their home, and unveil their masks to reveal each one resembling one of the family members.
A successful paranormal writer checks into a haunted hotel room and starts to see things he never imagined could be real.
John Cusack and Samuel L. Jackson star in this horror movie, and it's also based on a short story by Stephen King!
I watched this as a kid and it gave me so many nightmares.
After a storm ensues, a group of friends aboard a yacht jump onto a mysterious ship for safety.
I watched this movie without knowing anything about it beforehand, and I was pleasantly surprised!
It's a really fascinating film that'll leave you wondering what the heck really happened, and you can stream it on Prime Video.
A group of strangers attend a dinner party at the mansion of the seemingly generous Shepard Lambrick.
They're forced into a dark and sadistic game of "would you rather", where they end up having to fight for their lives.
I personally think realistic horror movies are the scariest, because you know there's actually dark and twisted people out there.
A young woman returns home from a mental hospital and tries to adjust to life back at home.
She starts to see ghosts, and she and her sister decide to investigate and avenge their mother's death.
The Uninvited has a great twist, and it's actually based on a South Korean horror film called A Tale of Two Sisters!
A vacationing family ends up fighting for their lives when two disturbed young men show up at their door.
Funny Games is an eerily realistic psychological thriller, and Naomi Watts stars as the mother!
Jack Torrance and his family move into an isolated hotel with a dark past to take care of it, and Jack slowly starts to lose his sanity.
There are some terrifying and iconic scenes in here that you might recognize even if you haven't seen the film before.
The Shining is a classic horror movie, and they even came out with the sequel, Doctor Sleep, which I honestly don't think lived up to the first movie.
After watching The Shining, you'll definitely want to watch the documentary Room 237, which is an awesome analysis of the movie.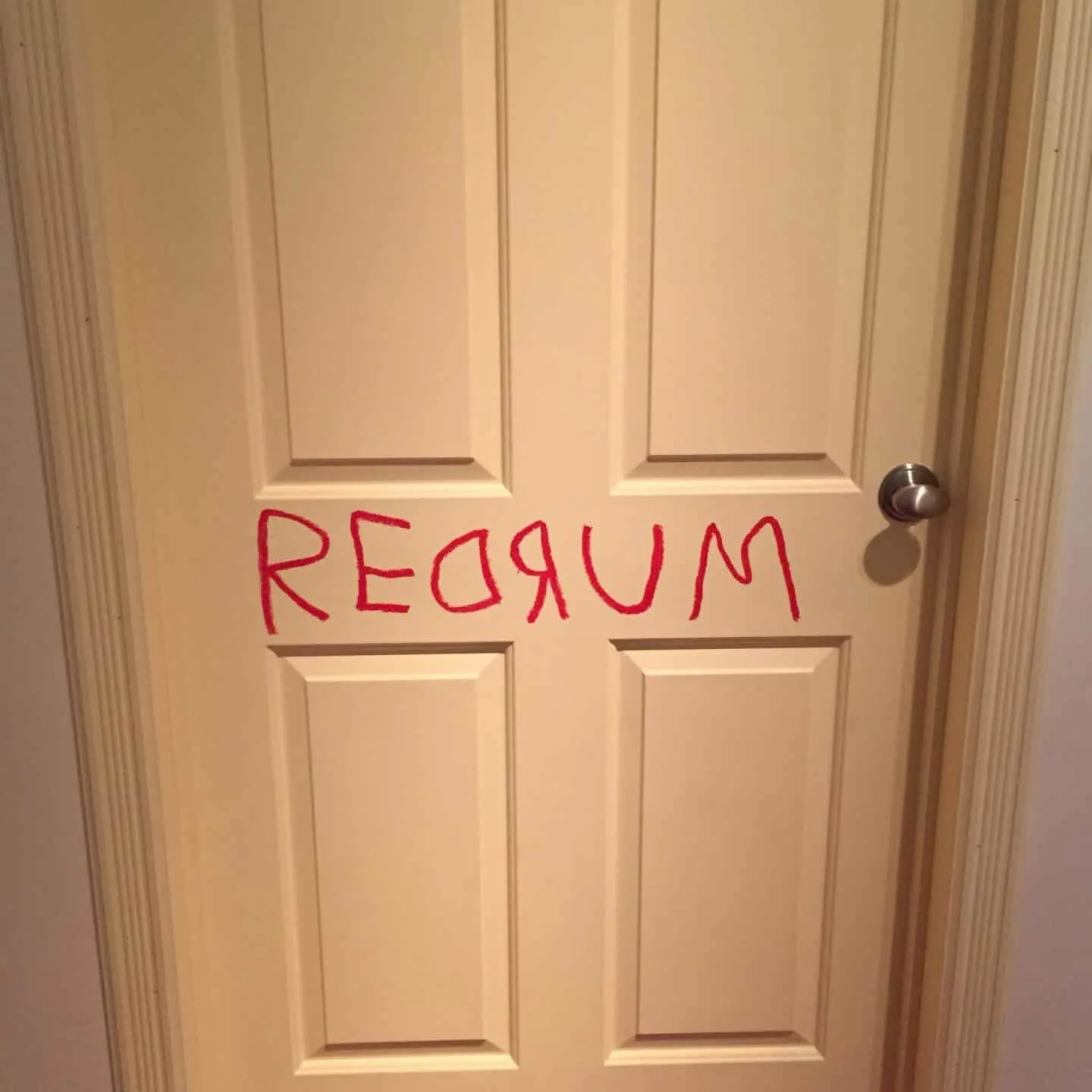 ---
Supernatural horror movies
---
A fan of all things supernatural? Whether it's spirits or demons, here are some of the best supernatural horror movies to binge watch!
Hereditary is a work of genius by Ari Aster, who also wrote and directed Midsommar.
After the matriarch of the family passes away, her daughter and grandchildren start to see strange things and learn dark secrets about their ancestry.
It's a family drama like no other, and it renders you uncomfortable for the entire film.
I'm not even exaggerating – it leaves you feeling uneasy the entire time, which is why it's so great.
I personally think Midsommar was more frightening, but a lot of people think that of Hereditary!
You can watch 'em both on Netflix.
The Insidious franchise (2010, 2013, 2015, & 2018)
The Insidious franchise is probably my favourite horror franchise of all-time – it's just so darn good.
I love Chapters 1 and 2 because they're so well thought-out, and everything makes so much sense in Chapter 2!
The other movies aren't as great, but they're still worth watching if you're the type of person who likes to watch all the movies in the same universe.
You can watch all 4 movies on Netflix!
The Conjuring franchise (2013-2021)
The Conjuring franchise is all about the late Lorraine and Ed Warren, actual paranormal investigators who actually solved these cases in real life.
They were actually some of the first investigators of the famous Amityville haunting (if you've seen The Amityville Horror).
All three of the Conjuring films are about paranormal cases that happened in the 70s and 80s.
A whole horror franchise has sparked around The Conjuring, including the Annabelle movies, The Nun, and The Curse of La Llorona.
If you're up for a whole day of horror movie binge watching, you can watch all the movies in the franchise, though only the newest Conjuring movie is available to stream on Crave!
The Annabelle movies (2014, 2017, 2019)
The Annabelle movies are all about – you guessed it – a creepy doll named Annabelle that's possessed by an evil spirit.
Annabelle: Creation actually precedes Annabelle so I'd recommend watching it before watching the other movies.
Annabelle was also a case investigated by Lorraine and Ed Warren, and it's part of The Conjuring universe.
Sara searches for her missing twin sister in a legendary Japanese forest, where she encounters dark and deadly spirits.
Natalie Dormer (from Game of Thrones) stars as both of the twin sisters – she's such an incredible actress.
The most terrifying thing about this movie is that the forest is a real place in Japan!
Will most definitely never be visiting it myself, but will happily watch this movie again.
A group of former college friends reunite after the death of their friend, and they go hiking in the Scandinavian wilderness.
Stranded in the dark forest, they get chased by a malevolent presence.
It's an intense and terrifying film to watch, and you won't want to go hiking in the wilderness anytime soon.
You can stream The Ritual on Netflix!
I watched Veronica because one of my friends told me it was supposedly the scariest horror movie on Netflix (at the time).
Veronica and her friends try to summon the spirit of her late father during a solar eclipse, and they end up bringing evil demons back with them.
While it was definitely scary, it's not the most terrifying horror movie I've seen!
It's also in Spanish, so you'll have to read subtitles.
Clare receives a mysterious old box from her father for her 17th birthday, and she discovers it has the ability to grant her wishes.
Things start to take a dark turn when she realizes the people around her die in gruesome ways whenever she makes a wish.
I honestly wasn't expecting much from Wish Upon when I decided to watch it, but it was surprisingly really good.
Plus, Joey King (from The Kissing Booth on Netflix) is just an incredible actress to see on-screen!
You can stream the movie on Prime Video.
Would you download an app that could tell you exactly when you were going to die?
I sure wouldn't, but that's what all the peeps in Countdown do.
A nurse downloads the app and finds out she only has 3 days left to live, and she rushes against time to save herself.
You can watch the movie on Netflix!
The Boy franchise (2016, 2020)
Greta takes on a nanny position for a wealthy couple's child, which turns out to be a doll – a doll that happens to be alive.
Lauren Cohan (Maggie from The Walking Dead, available on Netflix) is in the first film and Katie Holmes is in the second film, and both movies are available to stream on Netflix!
The Prodigy is about a child prodigy who turns out to be possessed by a supernatural force.
It's a creepy movie, and there are plenty of jump scares if you're into that.
Taylor Schilling from Orange is the New Black on Netflix stars as the mom in this film, and you can watch it on Prime Video!
---
Horror movies with monsters & creatures
---
Most monster movies don't scare me, but the ones that could be real freak me out.
You'll never catch me wandering into an ancient cave or into the ocean – no thank you.
Anyway, here are some of the best monster and creature horror movies to binge watch!
The Descent franchise (2005 & 2009)
Flesh-eating creatures prey on people who dare to wander into their caves.
Let's just say that you won't want to venture into any caves after watching The Descent. *shudders*
And maybe don't watch the Descent films if you're claustrophobic.
The It franchise (2017 & 2019)
Seven kids are faced with their worst fears when an ancient evil named Pennywise reappears to torment the town.
I think I had nightmares for at least a month after watching It – there's just something super eerie about watching kids get killed.
While I did like the first It movie more than the second, it was still nice to close off the story.
They actually filmed both It movies here in Ontario, and we stumbled across some of their filming locations when we visited Port Hope a few years ago!
A little girl stays with her father and his girlfriend at a mansion they're restoring, and unknowingly releases evil creatures from the basement.
I've seen this movie so many times because it's really good, and I really wish they'd made a part two!
I recently started watching the Pretty Little Liars: Original Sin spinoff on Crave, and totally didn't realize Bailee Madison was the little girl in Don't Be Afraid of the Dark!
Guy Pearce and Katie Holmes also both star in the movie.
A thick fog filled with strange creatures encases a town, forcing survivors to fend for themselves.
I totally forgot about this movie until I watched the 2017 Netflix series with the same name – I watched the movie as a teenager and it terrified me!
The Mist is also a Stephen King novel, in case ya haven't heard of it.
While Seok-woo and his daughter are aboard a train to the city of Busan, they get trapped in the middle of a zombie outbreak.
Train to Busan is most definitely one of the best zombie films out there – it's absolutely terrifying, especially since the zombies actually run fast!
The second movie is called Peninsula, but the story follows completely different characters.
The films are also in Korean, so you'll have to read subtitles.
If you like Train to Busan, you should also watch Kingdom, a Netflix series about zombies invading ancient Korea, and #Alive, another South Korean Netflix movie about zombies!
You can watch the first movie on Prime Video.
---
Horror comedies
---
Sometimes you just need a little funny to lighten up the scary mood, ya know?
If you're in the mood for a little laugh alongside a little scare, here are the best horror comedy movies to binge-watch this halloween!
A group of friends visit a remote cabin for a little getaway, and weird things start to happen.
I loved this movie so much when I first watched it, and I've seen it many times since.
Just when you think things are over, they're not, and the twist is just too good!
You can watch the movie on Netflix.
Twelve strangers wake up in a clearing unaware of how they got there, and it turns out they're being hunted for sport by a group of elitists.
I would say The Hunt is more of a horror comedy than a thriller, but that's what it's categorized as so I'll leave it as that.
It's a super fun, action-packed movie if that's what you're in the mood for, and you can stream it on Netflix!
College student Tree Gelbman is forced to relive the same day over and over again to find out who murdered her.
It's sort of like a slasher film, mixed with a bit of sci-fi.
I really wasn't expecting these movies to be so good, and I accidentally watched part two first because I didn't know there was a part one lol.
Although it's got slasher elements, it's really not scary at all!
---
Gory horror movies
---
Sometimes ya just feel like watching something a little more dark, and for all you gore lovers, here are the best gory horror movies to binge-watch.
Patrick Bateman is a wealthy investment banker with a secret psychopathic side, and his bloodlust gets increasingly violent as he indulges in his dark desires.
It's a psychological horror film, but since some scenes are pretty gory I figured I'd put it under this category instead.
It was good the first time watching it, but I think I liked the movie even better the second time around.
Some big names are in this horror classic, including Christian Bale and Reese Witherspoon!
You can watch the movie on Netflix.
A recovering alcoholic takes up residence in an old apartment building where her friend went missing, and she uncovers some seriously dark stuff.
I often look up movies online after watching them to find out more about them, and both the building and the story behind it turned out to be real.
I couldn't sleep after this movie because it was so creepy, and knowing it was real was even scarier.
Pet (2016)
A lonely man kidnaps a beautiful woman and traps her in a cage beneath the animal shelter he works at.
If you're into movie twists, you'll definitely enjoy watching Pet, and you can watch the movie on Prime Video!
The Evil Dead franchise (1981, 1987, 1992, & 2013)
Five friends spend a weekend in a remote cabin and accidentally summon a vicious demon that possesses them one by one.
The first three films are part of a trilogy, and the latest one is actually a remake of the original.
I watched the newer Evil Dead in theatres when it came out back in 2013, and driving home through a rural dark road surrounded by trees and no street lights was not fun…
I also saw the Evil Dead: The Musical here in Toronto a few years ago, and it was really fun!
An ex-cop takes a job as a security guard at the damaged ruins of a department store, and uncovers a supernatural force using mirrors to try to gain entrance into this world.
I watched these movies as a teen and it literally scarred me forever.
There's a particular scene in the first movie that I'll never forget, and you'll know it when you see it.
Kiefer Sutherland and Amy Smart star in the first one, and part one is definitely better than part two!
The Scream franchise (1996, 1997, 2000, & 2011)
The Scream franchise revolves around Sidney Prescott, who constantly gets chased by psychopaths in ghostface masks.
It's definitely one of my favourite horror franchises of all-time!
It's the ultimate slasher franchise that never gets old or boring, and I never get tired of re-watching it.
While Jason Voorhees and Freddy Krueger may be the OG slasher villains, I find myself laughing too much since both franchises started in the 70s and 80s.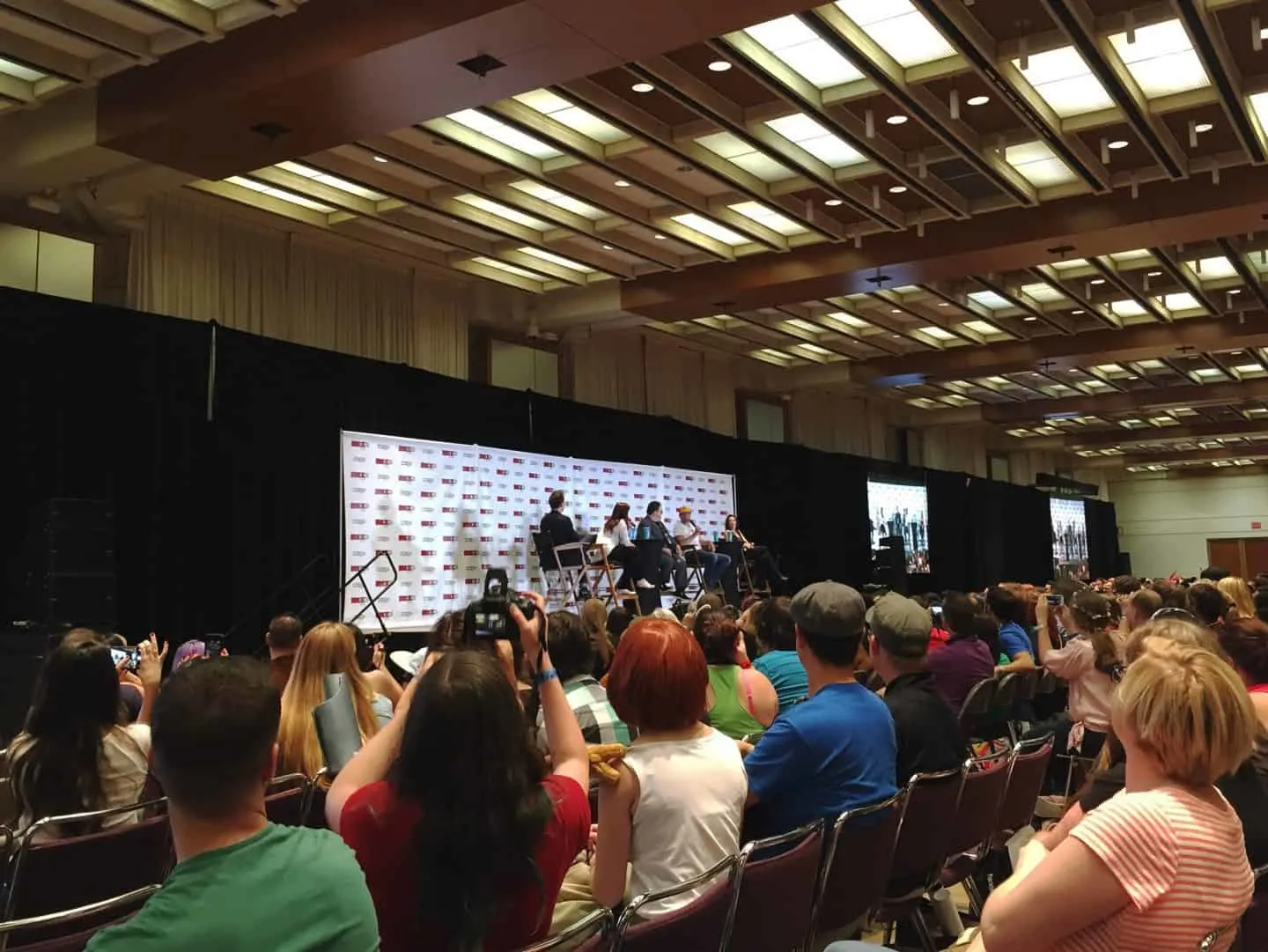 The Cabin Fever franchise (2002-2016)
The Cabin Fever movies are about a gross flesh-eating disease tearing through small towns, and it gets pretty gory and pretty gross.
They were addicting to binge-watch though, and there are 4 films in the franchise!
Fun fact: the inspiration for the movie came from director Eli Roth's real-life experience of getting a skin infection while on a trip to Iceland.
---
Disturbing horror movies
---
I don't know what it is about twisted movies, but sometimes I just get in the mood to watch them.
They're definitely not for the faint of heart though, so watch at your own risk!
If you have the stomach for it, here are the best disturbing horror movies to binge watch.
The Hostel franchise (2005, 2007, & 2011)
In all of the Hostel movies, travellers get abducted and tortured in the most brutal ways.
The movies haunted me for weeks, and are the reason why I will only stay in hotels and Airbnbs.
Don't even bother watching part three because it's a hot mess, but it is the only one available to stream on Netflix.
If you're into Hostel, you might also like 13 Cameras and 14 Cameras (both on Netflix), which are about a creepy landlord who spies on his tenants.
The Saw franchise (2004-2021)
People get kidnapped and put into traps where they have to either escape or die… and it's pretty gruesome.
Y'all already know what Saw is, so I don't think I need to go into anymore detail.
You can watch the 3rd and 6th movies on Netflix, or all 9 movies on Crave.
A new Saw movie will also be coming out close to Halloween 2023!
I Spit on Your Grave is a revenge horror franchise, with the 1978 film being the original.
After a young writer is brutally assaulted by a group of men, she exacts her vengeance on them one by one.
The franchise is kind of all over the place, with one movie being a continuation of the original story 40 years later, two movies being remakes of the original, and one film being completely separate.
The movies are very triggering, so it's not for everyone to watch.
It is very satisfying though if you like seeing bad guys get what they deserve!
The V/H/S franchise (2012-2021)
The V/H/S franchise is a group of creepy anthology films featuring found-footage shorts.
The whole found-footage thing might be overdone, but V/H/S does a good job of keeping it scary.
V/H/S/2 is definitely the scariest out of all four, and you can watch the second and third movies on Prime Video!
Bonus disturbing horror movies
I kinda had a phase back in high school where I was into super disturbing and grotesque films, which I definitely would not want to stomach nowadays.
None of these are great movies in my opinion, but they're very dark and disturbing:
You'll have to read subtitles for A Serbian Film and Dumplings since they're not in English.
---
Best horror movies to binge watch:
Se7en
Misery
Midsommar
The Purge
Hidden
Don't Breathe
Disturbia
The Good Neighbour
Estranged
Frozen
The Silence of the Lambs
The Sixth Sense
Gerald's Game
Us
1408
Triangle
Would You Rather
The Uninvited
Funny Games
The Shining
Hereditary
Insidious
The Conjuring
Annabelle
The Forest
The Ritual
Veronica
Wish Upon
Countdown
The Boy
The Prodigy
The Descent
It
Don't Be Afraid of the Dark
The Mist
Train to Busan
Cabin in the Woods
The Hunt
Happy Death Day
American Psycho
Havenhurst
Pet
Evil Dead
Mirrors
Scream
Cabin Fever
Hostel
Saw
I Spit on Your Grave
V/H/S
There are plenty of horror movies to binge watch out there, but these were just some of my favourites.
Sometimes it's fun to just watch bad horror movies and yell at all the stupid people though, ya know?
Have you watched any of the horror films on this list? What are some other great horror movies to binge watch? Let me know on Twitter or Instagram!
If you're looking for more stuff to do this Halloween, here are Halloween costume ideas using clothes in your closet, fun fall activities in Toronto, and pumpkin farms in Ontario!
More things to watch
If you're looking for more things to watch on streaming services in Canada, check out my other posts on shows and movies:
Be sure to keep up with me on Instagram, TikTok, Twitter, Facebook, and Pinterest if you aren't already!
Feel free to subscribe to my weekly newsletter to get my blog posts delivered straight to your inbox.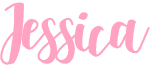 ---
Like this post? Pin it for later!