Looking for the best Korean dramas and shows of all-time to binge-watch?
Adam and I started watching K-dramas a few years ago, and we're totally hooked.
There's just something about the unique storylines and incredible actors that make Korean dramas so addictive to watch!
Here's a list of some of the best Korean dramas out there to watch, no matter what kind of genres you're into.
Netflix and Viki are definitely the best places for Canadians to watch Korean dramas!
Be sure to also follow me on Instagram and TikTok – I share a lot more content on those platforms that don't make it to the blog!
More things to watch
If you're looking for more things to watch on streaming services in Canada, check out my other posts on shows and movies:
---
Best Korean dramas & shows of all-time to watch
---
Romance
---
Crash Landing on You quickly became one of the most successful Korean dramas of all-time after it was released on Netflix, and it is so good.
This romantic series is about a South Korean heiress and CEO who accidentally paraglides her way into North Korea and meets a handsome soldier.
It's a love story that has its teary and heartfelt moments.
The production team was advised by actual North Korean defectors for the show, so it's the closest portrayal to actual life in North Korea out there in the media, which is possibly part of why it's become so popular!
---
Friendship
---
Ex-con Park Sae-Ro-Yi fights to make his dreams a reality with the help of his friends.
This series is intense, exciting, emotional, and inspiring – it's probably one of my all-time favourite Korean dramas.
The soundtrack is also really good – I have it downloaded on Spotify 😉
There's one season to the series, and you can watch it on Netflix!
---
Bullying
---
Soon after joining the military, a young private becomes a D.P., hunting down army deserters and bringing them back.
It's set in 2014, which apparently was a time where a lot of dark things were coming out about military life (according to Reddit).
A heavy theme in this K-drama is bullying and hazing, and it is incredibly heartbreaking to watch knowing that this stuff actually happens.
Apparently they started allowing soldiers to have cellphones sometime in 2019 or 2020, so bullying isn't as bad as it used to be, which I guess is also why the series is set in 2014 and not today.
I had no expectations going into D.P. and it was such a fantastic drama series.
Everything about this show is absolutely on point: the writing, acting, casting, cinematography – everything.
There's only 6 episodes to the first season, but a season two is coming on Netflix!
---
After suffering through horrific bullying and school violence, a young woman spends the next 18 years plotting her revenge against those who abused her.
Song Hye-kyo (Descendants of the Sun) and Lim Ji-yeon (Seoul in Money Heist: Korea – Joint Economic Area) star in The Glory, and they are both absolutely terrifying.
Adam and I binge-watched the series as soon as it came out, and it's definitely one of our favourite K-dramas.
---
Si-Eun is a straight-A student who appears weak on the outside, but isn't afraid to put up a fight.
He befriends two other students, and together they fight against violence both inside and outside of school.
It's actually a really sad series, and the bullying is absolutely horrible.
You can watch season 1 on Viki, and there's no word on when season 2 will be coming out yet!
---
Crime
---
A gifted high school student turns to a life of crime to help pay for college.
It's an interesting series with the main character being an anti-hero!
If you liked the Netflix series Baby (I liked it until I found out it was based on true events), you'll definitely like Extracurricular (which is purely fictional).
The actor who plays the main character, Dong-Hee Kim, also stars in Itaewon Class!
There's also only one season to this show, and you can stream it on Netflix.
If you're looking for more shows like Extracurricular, How to Sell Drugs Online (Fast) is a German series about a nerdy teen who starts selling drugs out of his bedroom to impress his former girlfriend, and he becomes one of Europe's biggest dealers.
---
I've been meaning to watch the original Spanish Money Heist for a long time, and of course I binged this Korean remake when it was released on Netflix.
It's set in the near future in a unified Korea, where a group of specialized thieves overtake the mint and stand off against the police.
The cast is incredible, and Park Hae-soo from Squid Game stars in it!
Season 1 is awesome, and there's no word on when season 2 will be coming out!
---
After her father is murdered, a young girl puts her trust in a crime boss to get revenge against her father's killer.
My Name is action-packed and quite bloody, and it kinda reminds me of both John Wick and The Punisher.
Han So Hee from Nevertheless (a great romance Korean drama on Netflix) stars as the lead, and it's so interesting seeing her in a completely different role (and killing it)!
---
Baek Hee Sung seems to live the perfect life with his loving detective wife and young daughter.
When a series of unexplained murders happened, the secrets of his past start to come out.
This story is wild, and will leave you constantly questioning what's going on.
There's one season to the show, and you can stream it on either Netflix or Viki!
Flower of Evil was actually one of the first K-dramas Adam and I watched together, and it's part of what got us hooked (along with Crash Landing on You for me).
---
A murder happens in the small town of Munju that's reminiscent of a cold case from 20 years earlier, and two detectives chase the truth behind it all.
It's kind of a slower watch, but that just means you get to know the characters a lot better.
The actors are also all amazing and have fantastic chemistry!
I've heard the series is even better when you rewatch it a second time and know everything that's going on, but I haven't gotten around to that yet.
There's one season to the show, and you can watch it on Netflix!
---
Horror
---
Squid Game is actually the most-watched series on Netflix of all-time, and it's a fantastic show.
It's about a group of people who compete in games against each other for a chance to win a large grand prize.
While it's not scary, it's got some pretty gory scenes!
A season two has been confirmed, though I personally think it would've been great as a single season.
If you enjoy Squid Game, there's also a great Japanese show that's quite similar called Alice in Borderland that's also on Netflix!
---
There are endless zombie films and TV series out there, but if we're being honest, most of them are bleh.
Kingdom is a South Korean TV series set in ancient Korea, and it'll have you clutching your blanket over your face.
In Kingdom, a mysterious plague makes its way through the kingdom while the crown prince tries to save his people.
Oh, and the zombies run fast, which is my worst nightmare when it comes to zombie shows.
It was actually the first ever South Korean Netflix Original series, which is wild because there are so many now!
There's also a movie in the same universe called Kingdom: Ashin of the North, which serves as a prequel to the whole series.
---
Reality
---
Adam and I really love watching Korean dramas, but we also really enjoy watching Korean reality shows!
Dating shows are a popular type of reality show, where contestants live together and go on dates with each other.
Heart Signal is by far one of the best Asian dating shows out there.
It's sort of a similar concept to Terrace House on Netflix, where a group of young women and men live together in a shared house while going about their regular everyday lives.
There are 3 seasons of Heart Signal, and season 2 was definitely my favourite.
There's even a Chinese spinoff of it with 4 seasons out!
---
A group of young people move into a house together, and each one of them has an ex in the house.
They're not allowed to expose who their exes are, and things get complicated when they go on dates with each other.
Some couples are recently broken up, while some have been broken up for a very long time.
I actually haven't seen season 2 of Transit Love yet, but I really enjoyed season 1!
---
Couples on the verge of breaking up all move into a house together, with the goal of seeing if they want to leave with the person they came with or find someone new.
It's sort of like Ultimatum on Netflix, but definitely not as trashy.
You can watch season 2 on Netflix, which I think is better than season 1!
---
Love Catcher also features a group of young people moving into a house together, and it has a really interesting concept: some are there for love, and some are there for money.
If two love catchers end up together, they leave the show in happy bliss.
If two money catchers end up together, they both leave with nothing.
And if a money catcher ends up with a love catcher, they win prize money while leaving someone heartbroken.
There are 4 seasons of Love Catcher out!
---
A group of young women and men move into the Pink House, each carrying a secret about themselves, with the hopes of finding a partner who truly sees them for who they are.
Pink Lie is one of the most entertaining dating shows we've seen – the participants are a little more ~spicy~ and less reserved than on other dating shows.
Plus, the secrets make it a super interesting watch!
You can watch Pink Lie on Disney+ Canada.
If you like this concept, there's a similar Korean dating show called Secret Man Secret Woman, though we found Pink Lie more entertaining!
---
Best Korean dramas & shows to watch:
Crash Landing on You
Itaewon Class
D.P.
The Glory
Weak Hero Class 1
Extracurricular
Money Heist: Korea – Joint Economic Area
My Name
Flower of Evil
Beyond Evil
Squid Game
Kingdom
Heart Signal
Transit Love
Change Days
Love Catcher
Pink Lie
These were some of the best Korean dramas out there to watch, in my personal opinion!
Most Korean dramas have only one season, so they're basically a really long and extended movie.
Some K-dramas even have hour and a half long episodes, which is pretty crazy!
I guess that's why they're so addictive – you really get into the character's storylines when you watch them for such a long time.
What are some of your favourite Korean dramas that you've watched? Let me know on Twitter or Instagram!
More things to watch
If you're looking for more things to watch on streaming services in Canada, check out my other posts on shows and movies:
Be sure to keep up with me on Instagram, TikTok, Twitter, Facebook, and Pinterest if you aren't already!
Feel free to subscribe to my weekly newsletter to get my blog posts delivered straight to your inbox.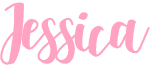 ---
Like this post? Pin it for later!