Trying to brainstorm easy Halloween costumes using everyday clothes you already have in your closet?
Sure, it's cute to be able to buy a fun costume and dress up in a crazy outfit for one day of the year.
However, it isn't always a great idea for your wallet if you're trying to make smarter spending habits!
It's also not great for the environment if you're trying to implement more sustainable fashion into your lifestyle.
Rather than buy something you'll only wear once, why not buy regular clothes for your Halloween costume that you'll wear dozens of times?
Better yet, you don't even need to buy anything new to have a great Halloween costume!
Just dig through your closet and find regular pieces you already have to create a simple Halloween "costume".
If you're looking for an easy last-minute Halloween costume to wear with regular clothes you already have, you'll definitely be able to use one of these ideas.
Without further ado, let's get to the Halloween costumes you can put together using regular clothes!
Be sure to also follow me on Instagram and TikTok – I share a lot more content on those platforms that don't make it to the blog!
More Halloween fun
If you're looking for more fun stuff to do this Halloween, you might enjoy these posts:
---
Easy Halloween costumes with regular everyday clothes you already have in your closet
---
John Lennon
John Lennon's white suit from the Abbey Road cover is probably one of his most iconic outfits.
That, and probably that nude photo taken by Annie Leibovitz, but you maybe don't want to wear your birthday suit for Halloween.
For a Lennon-inspired Halloween costume, throw on a white suit (or just a white blazer with white jeans) and some 70's-inspired sunglasses (like these round Ray-Bans).
Levi's ribcage jeans are one of my fave jean styles, and I love these white ones!
For sunnies, go with a budget pair from Amazon or a nicer pair from Ray Ban.
---
Spinelli from Recess
Remember watching Recess growing up?
Spinelli was probably my favourite character, and her iconic outfit is super simple to recreate.
Sport some pigtails and throw on an orange beanie, red dress, black leather jacket (love this faux leather one from BLANKNYC), and bulky black boots!
I love this red slip dress from Amazon's The Drop brand – you can totally rock it on its own during summer or layer it up for holiday outfits.
Dr. Martens' Jadon Boots are the perfect fit for this Halloween costume, but classic black Docs are also good.
---
Daphne from Scooby-Doo
Daphne was always my fave character in Scooby-Doo 'cause I thought she was so pretty.
A vibrant purple dress with a green neck scarf and purple headband works, or a cute purple mini dress with sleek white knee high boots would be adorable as well.
---
Velma from Scooby-Doo
If Velma was your fave character, you can also easily make a halloween costume out of everyday clothes!
All you need is an orange turtleneck, red mini skirt, and knee high boots.
Thick, black-framed glasses would definitely help too.
---
Rick and Morty
You probably won't be able to get any Szechuan sauce, and maybe you won't even wear the lab coat more than once (unless you're a med school student).
But, at least you'll get to impress fellow Rick and Morty fans!
Sport a mint green t-shirt with a white button-up for Rick or a bright yellow t-shirt for Morty.
This would be great as a duo costume as well!
---
Joe Goldberg from You
All you need to pull off Joe Goldberg's creepy look is a navy baseball cap, denim jacket, and backpack.
You might end up looking like a tech bro, so a book might be a good prop to let everyone know you're just an inconspicuous person who works at a bookstore and doesn't stalk people on their free time.
---
Georgie from It
Everyone will definitely recognize the iconic yellow coat whether they've seen the It movies or not.
So, not only will you be praised for your creepy costume, but you'll have a cute lil' outfit to rock on rainy days.
I found the original It film absolutely terrifying, and even the thought of little Georgie in his yellow raincoat freaks me out.
Go for a quality yellow raincoat from Helly Hansen and some classic Hunter rain boots (or more affordable ones from Kamik) so you can wear them beyond just Halloween!
If you've got any red balloons on hand, that would make a fun prop as well.
---
Wednesday Addams from Addams Family
Another super easy Halloween costume using clothes you already have in your closet: Wednesday Addams!
Simply put your hair up in two braids, then wear a cute black minidress (like this Abercrombie babydoll dress or this Open Edit puff sleeve dress).
Go for black tights with combat boots (like Docs) or black knee-high boots (like these Franco Sarto ones) for footwear.
Sheertex tights are some of the best on the market because they're nearly impossible to rip – no more needing to replace your sheer tights every few wears!
---
Sandy from Grease
All you need is an off-the-shoulder top, black disco pants, and red heels, then you're set.
Don't forget Olivia Newton-John's iconic 80's curls – you can find tutorials on YouTube!
---
An ex-wife
Kudos if you know where this Halloween costume idea is from.
Throw on any vintage-looking white maxi dress (like this one from Free People) and some creepy zombie makeup, and you'll be sure to terrify anyone and everyone!
The creepier the makeup, the better.
If you really want to get into it, you can also get a bridal veil to wear with the costume!
---
Mean girl
Even though Halloween won't be landing on a Wednesday, you can still wear pink if you're dressing up as a mean girl.
Just throw on a cropped pink cardigan and white mini skirt and call it a day – burn book optional.
If you've got a friend to do an ex-wife and mean girl duo costume, DO IT.
Just gotta add the mouse ears, duh.
---
A stereotypical tourist
Throw on a funky hat, printed shirt, and cargo shorts and pose as a stereotypical tourist.
Tacky? Cute? You decide.
Even better if you've got a big camera hanging around your neck.
---
A scene kid
No need for a fringe or coontails – just the basic scene kid essentials: plaid, stripes, and bright colours.
Oh, and the thick emo eyeliner.
For the outfit, go with a striped tee or emo band tee from Hot Topic and the tightest black skinny jeans you own.
Also, did anyone else draw on their Chucks with Sharpies during their awkward scene kid phase?
---
Sleeping Beauty
Be a modern Sleeping Beauty with a pretty pink dress, maybe some gold jewelry, and even a tiara headband or sleep mask if you want to make it more obvious lol.
I also love this puff sleeve dress and this ruffle sleeve dress from Abercrombie – both are super princess-y!
---
Princess Belle
All you need to recreate Belle's look from the ballroom scene in Beauty and the Beast is a pretty yellow dress (like this one from Abercrombie, this one from Goodthreads, or this one from The Drop) and a half up-do (there are plenty of hair tutorials on YouTube).
If you can find a yellow off-the-shoulder dress, even better!
You can easily re-wear the dress to to weddings, special events, or anywhere else.
Feel free to pick up a single red rose as a prop if you're feeling extra.
---
Cinderella
If Aurora and Belle ain't your faves, maybe Cinderella is?
Throw on any blue dress (I love this one from Open Edit and this one from Abercrombie) and clear heels (for that glass slipper effect), and don't forget the up-do with the pretty headband.
---
Waldo or Wilma
Do a cool girl version of the traditional Waldo or Wilma with a red beanie and chic striped dress.
Or, go with a striped top with a pair of overalls.
Whatever you decide to wear, red and white stripes and denim are essential!
If you've got dark-rimmed glasses, don't forget to wear those as well.
---
Halloween costumes with clothes you already have:
John Lennon
Spinelli from Recess
Daphne from Scooby-Doo
Velma from Scooby-Doo
Rick and Morty
Joe Goldberg from You
Georgie from It
Wednesday Addams from Addams Family
Sandy from Grease
An ex-wife
Mean girl
A stereotypical tourist
A scene kid
Sleeping Beauty
Princess Belle
Cinderella
Waldo or Wilma
Hopefully this gave you some ideas on Halloween costumes using regular clothes you already have!
You can also DIY your Halloween costumes using stuff you already have at home like cardboard and Sharpies.
If you'd rather celebrate Halloween with actual costumes, you can shop women's costumes on Amazon.
What are some other easy Halloween costumes you can put together with regular, everyday clothes you already have? What will you be dressing up as this Halloween? Let me know on Twitter or Instagram!
You can find more of my fave products and items on my wishlist in my Amazon Shop.
More Halloween fun
If you're looking for more fun stuff to do this Halloween, you might enjoy these posts:
Be sure to keep up with me on Instagram, TikTok, Twitter, Facebook, and Pinterest if you aren't already!
Feel free to subscribe to my weekly newsletter to get my blog posts delivered straight to your inbox.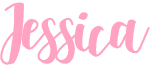 ---
Like this post? Pin it for later!