Looking for tips on how to wear all black without looking emo or boring?
You can never go wrong with an all black outfit, but you may not always want to look like you jumped straight out of 2007 during your teenage emo phase.
It's fun to dress up like an emo kid every now and then, but maybe not all the time.
During the fall/winter I tend to navigate towards shades and neutrals.
Black literally goes with anything and everything!
It's possible to still look cute even if you're dressed in black from head-to-toe (yep, that's a 1975 reference).
If you're just tryna look cute out here, here are my tips on how to wear all black outfits without looking emo!
Be sure to also follow me on Instagram and TikTok – I share a lot more content on those platforms that don't make it to the blog!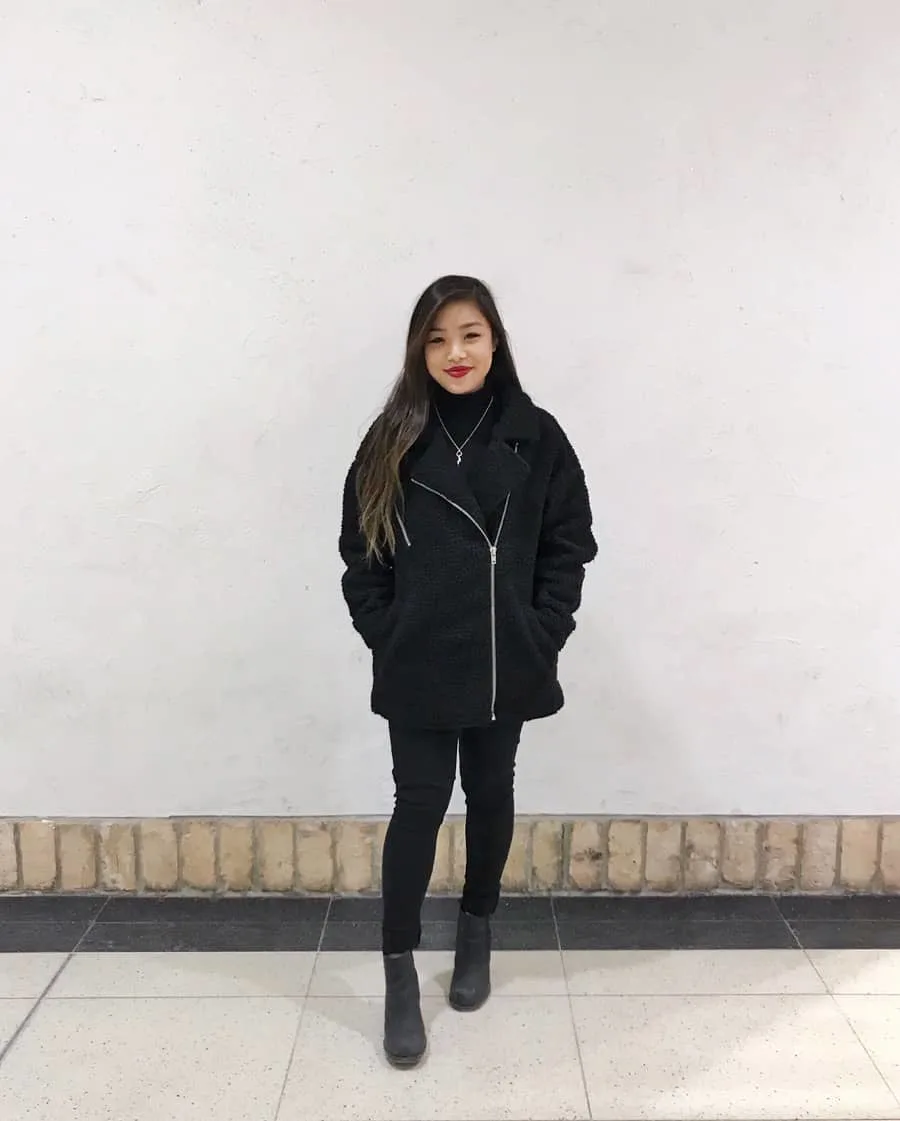 ---
1. Add some dainty and feminine jewelry
By dainty jewelry, I don't mean little skull and bow necklaces.
However, you can totally do that if that's the vibe you're going for.
If you're going for a more feminine look, try layering up some pretty gold jewelry pieces, or even some colourful jewelry.
Earrings, necklaces, a watch – layer up all the goods!
Plus, wearing jewelry will make your monotone all-black outfit a lot less boring.

---
2. Put on a bright coloured lipstick
Skip the nudes, plums, and blacks if you don't want to look like a goth kid with your all black outfit.
Go for a bright fuchsia like MAC's Girl About Town or a rosy pink like Marc Jacobs' Kiss Kiss Bang Bang.
Having a pop of colour will make your all black outfit a lot less boring, and it'll make you look more put together!

---
3. Wear neutral eye makeup
Did anyone else use to pack on black eyeshadow without blending it out properly?
Eek. Definitely not my finest hour.
My everyday eye makeup look is just some light brown eyeshadow, slightly winged liner, and mascara.
Don't forget to go easy on the eyeliner, this isn't a Green Day concert.

---
4. Throw on a coloured accessory or two
Add some colour into your look to make your all black outfit a lot less boring.
Yes, I know, adding colour means it won't be an all black outfit anymore.
Tbh accessories don't really count though (to me, anyway).
Wear a coloured hat, mittens, scarf, or any other accessory to complement your black on black outfit.
A pop of colour is always fun, and it'll make you look less goth and more friendly.

---
5. Layer different textures
Add some interest into your black on black outfit with different textures and fabrics.
A simple cotton turtleneck with a leather miniskirt, a velvet tank with black skinny jeans, you get the point.
The best thing about fall/winter outfits is being able to wear leather, velvet, and suede fabrics!
---
Those were my tips on how to make your all black outfit look a little less dark and a lot more cute!
There's nothing wrong with looking emo (u do u girl, I still have my emo days here and there).
Speaking of emo… This song might bring back some memories.
How do you guys prefer to wear an all black outfit? More feminine or more emo? Let me know on Twitter or Instagram!
You can find more of my fave products and items on my wishlist in my Amazon Shop.
P.S. if you liked this post, you might like this post on capsule fall sweaters, or any of my other fashion posts.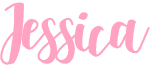 ---