Making sustainable fashion choices is more important now than ever, and today I'm sharing a few simple tips on how to make more eco-conscious choices.
Shopping cheap and trendy may look good on your Instagram feed, but it doesn't do any good for the environment.
I'm not saying you should completely stop buying clothes, but it's definitely important to think about the impact your choices have on the environment.
While I'm not living a completely sustainable lifestyle, I do try my best when it comes to making ethical fashion decisions.
For example, I'll still occasionally shop at fast fashion stores, as long as I know it's good quality and I'll wear it at least a hundred times.
Like any lifestyle choice, it's the thought that counts, and you can make your own guidelines and rules.
Here are some of my sustainable fashion tips!
Be sure to also follow me on Instagram and TikTok – I share a lot more content on those platforms that don't make it to the blog!
---
What is sustainable fashion?
---
Okay, so what the heck is sustainable fashion, anyways?
Sustainable fashion is a movement towards more eco-friendly and socially responsible ways of both creating and purchasing clothing.
On the brand side, it's about sourcing environmentally-friendly materials and paying garment workers fair wages.
On the consumer side, it's about being more thoughtful regarding the clothing purchases you make and how you recycle old clothing.
We all know that fast fashion is a massive industry, and people are buying and tossing cheap clothes away like hotcakes.
---
Tips for making sustainable fashion choices
---
There are plenty of ways you can implement sustainable fashion into your lifestyle – here are some of my tips!
1. Shop your own closet
Take a peek into your wardrobe and see if there's anything that hasn't been given enough love lately.
I'm guilty of hoarding way too many clothes over the years, and I've started revisiting my closet to give life to older pieces.
Plus, trends always end up coming back, and you might have something you bought 5 years ago that's trendy now.
You can also borrow clothes from people you live with, like your sister's dress or your boyfriend's t-shirt 😉
---
2. Transform your old clothing
If there are pieces that just aren't your style anymore, think about doing a DIY and transforming them.
Sew some fun patches over old jeans, cut off the hems, or even just turn them into shorts.
Crop your old tees to make them into something new!
There are plenty of great tutorials on YouTube all about transforming clothes and doing thrift flips.
Just try not to ruin it enough to the point where you have to throw it into the garbage anyway!
---
3. Sell, trade, or donate your clothes
Instead of dumping your clothes into random donation bins (or even worse, the garbage bin), try selling or trading them on Bunz, Depop, or Poshmark.
Feel free to use my code "JESSICAILAM" to save $15 on your first Poshmark order!
You can also try finding some places around your city that buy and sell clothes.
If you're in Toronto, you can check out local consignment stores like Common Sort and Plato's Closet to sell your clothes.
If you're donating your clothes, make sure to research the company to see if the clothes are actually going to a new home.
The last thing you want is for them to go in the landfill anyways!
There are also plenty of amazing local charities in Toronto that accept clothing donations, including:
Dress for Success accepts professional and workwear items.
New Circles accepts clothing items, and they even used to host prom dress "shopping" for low-income girls (I think they can't anymore due to limited resources), so donate any pretty dresses you have!
Jessie's Centre is a centre for young women, and they accept donations beyond clothing as well.
I personally separate my donations into different piles and bags ahead of time so it's easier for me to drop off later.
---
4. Visit a secondhand clothing store
Shopping pre-worn aka secondhand clothing helps to keep clothes out of the landfill.
Also, prices are generally pretty decent if you buy them secondhand, so you can get "new" pieces at lower prices.
House of Vintage is currently my fave vintage store in Toronto – I got a pair of vintage Levi's for half the price of what you'd find in their actual store!
I also love shopping at Common Sort and Mama Loves You.
---
5. Find sustainable fashion brands
You can't find everything at the thrift store, and no one's expecting you to wear the same clothes for the next 10 years.
If you're going to buy any new clothing, try shopping at a sustainable clothing store instead.
There are a bunch of awesome ethical and sustainable fashion brands out there, including Everlane, Kotn, Reformation, and Frank and Oak.
If you're looking to support local, there are also some great sustainable Toronto fashion brands and sustainable Canadian fashion brands!
A lot of brands are also starting to implement and make efforts towards more sustainable materials in their clothing like Aritzia.

---
6. Rent your clothes
Yes, renting out clothes to wear is a thing!
It can get pretty expensive to rent clothes, so it might make more sense to only rent for special occasions like weddings and vacations.
If you're looking for more places to rent clothes, I've got a separate blog post all about the best clothing rentals in Canada!
Fitzroy Dress Rentals has the closet of my dreams, with gorgeous dresses from brands like For Love & Lemons and Allen Schwartz.
Rentals start at $100, which can seem a bit pricy, but considering the fact that they're designer brands and the fact that we spend $100 on dresses we wear once anyways, it's worth it.
For my pregnant friends, there's Sprout Collection, a place where you can rent maternity clothes!
Beyond the Runway is a great affordable option to rent everyday clothes and special occasion wear, and you can use my promo code "Y7GNCOAB" to get an extra 10% off a silver or gold membership.
---
7. Research the materials being used
It's also important to understand the materials your clothes are made with and whether they're good for the environment.
Materials like organic cotton and linen are natural and biodegradable, while materials like polyester and acrylic pollute the environment.
Did you know that plastic in clothing gets into your drinking water every time you wash it in the laundry?
Do your own research and try to shop clothing that's made with safer and more sustainable materials!
As a basic guide, here are eco-friendly materials and fabrics to look out for when you shop:
Cotton (organic)
Linen (organic)
Hemp (organic)
ECONYL
---
8. Go for more basics
Try shopping for more basic essentials like plain tees and simple jeans.
You can easily mix and match them in hundreds of different ways, and no one will be able to tell you're just wearing the same pieces over and over again.
You can always play around with your basics as well, like tying a t-shirt in a knot, tucking it in, or leaving it loose.
---
9. Wash your clothes less often
Not only are you using a lot more water and laundry detergent when you're washing your clothes.
You're also diminishing the quality of your clothing!
Your clothes can fade in colour, shrink, unravel, and lose their shape when you wash them, and washing them often increases the chance of that.
With pieces like sweaters and jeans, you don't even need to wash them after every single wear!
Even wool pieces don't have to be washed very often.
---
10. Invest in quality clothing pieces
Investing in higher quality pieces that'll actually last a long time (or even forever) will not only help to save the environment, but save you money in the long run as well.
I've gotten cheap clothes from China in the past that I either wore once or tossed right into the trash because they were such bad quality.
Find capsule pieces that are both good quality and timeless, and try to picture at least a dozen outfits you can re-wear.
Canada Goose and Mackage jackets last ages if you take proper care of them.
Levi's has great quality, long lasting denim, and they've made commitments to sustainability by reducing water use for denim production!
If you guys have any other suggestions for quality clothing brands, I'd love some recommendations.
---
Sustainable fashion tips:
Shop your own closet
Transform your old clothing
Sell, trade, or donate your clothes
Visit a secondhand clothing store
Find sustainable fashion brands
Rent your clothes
Research the materials being used
Go for more basics
Wash your clothes less often
Invest in quality clothing pieces
Like I said before, it's all about doing your best to shop more sustainably that counts.
No one is expecting you to be perfect when it comes to implementing sustainable fashion into your wardrobe, but you can follow these tips to at least make a difference.
Even if you just do one thing on this list, it still counts!
Ultimately, we're all doing our part to make the world a little more eco-friendly.
Do you have any other helpful sustainable fashion tips? What are some other ways to shop more sustainably for clothes? Let me know on Twitter or Instagram!
If you're looking for more sustainable fashion, you might like these posts:
Be sure to keep up with me on Instagram, TikTok, Twitter, Facebook, and Pinterest if you aren't already!
Feel free to subscribe to my weekly newsletter to get my blog posts delivered straight to your inbox.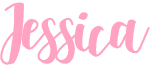 ---
Like this post? Pin it for later!