Wondering where to donate your well-loved clothes in Toronto?
It's easy to just drop off clothing at your nearest Value Village or Talize, but these are for-profit thrift stores that are marking up prices of items they're getting for free.
Value Village even just got listed on the stock market in 2023!
If a thrift store is most convenient for you, I'd definitely recommend donating clothes to Salvation Army Thrift Store instead, as they're a non-profit.
And if possible, it's best to donate to youth or women's shelters, where people in need are able to get well-loved clothing for free.
You can also donate to charities that sell donated clothing to places like Value Village, rather than you giving directly to Value Village.
This way, these charities can put the money towards research and support for illnesses like kidney disease and cerebral palsy!
Take note that you should only donate clothes in good condition that you wouldn't mind giving to a friend.
If it's in bad condition (ripped or stained), it's best to upcycle it or toss it!
Without further ado, here's where to donate your used clothing in Toronto.
Be sure to also follow me on Instagram and TikTok – I share a lot more content on those platforms that don't make it to the blog!
More decluttering tips
---
Where to donate clothes in Toronto
---
New Circles is an amazing Toronto-based nonprofit that helps to provide basic necessities to people living in poverty.
Their clothing bank, GLOW (gently loved outfits to wear), is actually the largest clothing bank in Toronto!
I love that they offer a retail shopping experience to preserve their clients' dignity.
Not only do they provide clothing, but they also provide employment skills training and settlement support to low-income individuals across Toronto.
You can drop off your gently-used clothing at their location by Victoria Park & Eglinton East anytime from Monday to Friday from 9 to 5 PM.
They accept clothing, footwear, and accessories for everyone of all ages, genders, and sizes!
LOCATION: 161 Bartley Dr, Toronto, ON
---
Jessie's Centre is a safe space for pregnant or young moms that are aged 19 or under.
They offer a lot of wonderful services, including counselling, health services, and housing support, and they've been doing so for over 40 years.
You can donate new or gently-used clothing for women and babies, including maternity clothing.
They also accept useful household items and baby equipment!
LOCATION: 205 Parliament St, Toronto, ON
---
Horizons for Youth provides at-risk and homeless youth with holistic support, life-changing programs, and a home for as long as they need.
They only accept new and unused clothing, and all donations support at-risk and homeless youth between the ages of 16 to 24.
They also only accept clothing donations from their wish list, so be sure to check their website before donating!
LOCATION: 422 Gilbert Ave, Toronto, ON
---
Yonge Street Mission supports street-involved youth, families in need, and adults experiencing chronic poverty.
They provide programs and services that help people in these groups to remove barriers from their lives, overcome poverty, and reach their personal goals.
You can donate gently-used and washed clothing and accessories to YSM's Double Take Thrift Store, which you can shop in-person or online.
All proceeds go directly to supporting community members in need!
You can bring your clothing donations to the back doors of their warehouse from Tuesday through Saturday from 10 AM to 4 PM.
LOCATION: 310 Gerrard St E, Toronto, ON
---
Fred Victor provides support for homeless and low-income people living across Toronto, and they've got over 20 locations across the city.
They accept gently-used clothing and other items, and you'll have to contact them ahead of time to arrange your donation drop-off!
---
Sanctuary is a Toronto church that supports people in need, and they accept women's and men's clothing donations.
Take note that they don't accept dress clothes, kids' clothing, or housewares!
You can drop off clothing donations during their drop-in hours, or schedule a time directly with them.
LOCATION: 25 Charles St, E Toronto, ON
---
Scott Mission is a Christian ministry that serves people in need in Toronto.
They accept donations of new or gently-used clothing and shoes for men, women, and children, as well as some other items.
You can drop-off your clothing donations at either their College & Spadina or East York locations, from Monday to Friday between 9 AM to 3 PM.
They also request you put your donations in clear bags, so they can easily identify and sort what's in them!
They also accept canned goods and baby items for their food bank.
LOCATION: Various locations
---
Dress for Success is an amazing nonprofit that empowers women to achieve economic independence.
They've assisted over 15,000 women in the GTA since 2009, and they're a local affiliate to the NYC-based nonprofit operating in over 150 cities across 30 countries.
They help dress and suit women at their boutique in North York, and they offer employment support and programs.
They accept gently-used professional attire for women, as well as purses and handbags.
LOCATION: 5150 Yonge Street, Concourse Level, North York, ON
---
Suits Me Fine is a free clothing boutique open to all clients of CAMH (Centre for Addiction and Mental Health), which is Canada's largest mental health teaching hospital.
They provide professional and formal clothing for important occasions like job interviews, court appointments, and special events.
You can donate new and gently-used clothing, including casual wear or formal attire.
They also hold a fashion show each spring, where CAMH clients select outfits from the SMF shop and model them on the runway!
LOCATION: 1051 Queen St W, Toronto, ON
---
The OFCP is a nonprofit that supports people with cerebral palsy, and their programs and services are almost entirely funded by their collection and resale of used clothing and other goods.
So, instead of donating directly to Value Village, why not donate to the OFCP, so they can do good with the clothing they resell?
They accept clothing, shoes, and coats in good condition, as well as bedding, linens, toys, and books.
You can drop off at their Toronto collection office on Lawrence West, or you can request pickup from your home.
LOCATION: 104-1630 Lawrence Ave W, Toronto, ON
---
Another reason to not donate your used clothing directly to Value Village: you can donate it to The Kidney Foundation of Canada, which sells it to Value Village and uses the funds for good!
They use the funds raised for kidney research and programs that help fight kidney disease.
You can either schedule a pick-up or drop your clothing off at one of their drop-off boxes across the GTA.
Their Toronto office isn't open for donations, but they have a drop-off bin at the back of their building.
LOCATION: 29 Gervais Drive, Suite 208, Toronto, ON
---
You can also donate your used clothing and other items to Diabetes Canada, which operates Canada's largest charitable clothing and small household goods collection service.
They sell your used clothing to Value Village, with funds going towards supporting diabetes research and sending kids with type 1 diabetes to D-Camps with their families!
You can either schedule a pick-up from your home or find a donation bin near you.
LOCATION: 29 Gervais Drive, Suite 208, Toronto, ON
---
The Oasis Addiction Recovery Society is a nonprofit that provides post-treatment, employment-focused programs for people in recovery from drugs and alcohol.
Their funds are largely supported by the Oasis Clothing Bank, and you can drop off gently-used clothing, shoes, and linens at one of their donation bins.
They have almost 100 donation bins across Toronto, and you can find your nearest one on their website.
LOCATION: 60 Carnforth Rd, Toronto, ON
---
Toronto's Totally FREE Stuff is a Facebook group that made my life a lot easier when decluttering for my recent move.
It's basically a group where you can post items for free in Toronto, and people either pick up from or meet up with you.
All you have to do is post the item(s) along with your major intersection or where you're willing to meet up at!
You can pretty much post anything and everything, though some things are more in demand than others (clothes vs. books).
I gifted a lot of my gently-used clothing, shoes, and accessories in the group, and it's nice knowing someone else can enjoy them!
---
The New Mom Project serves new and expecting parents in need, and they actually do everything virtually.
Their main method of support is delivering pre-made packages of baby products directly to the client's home.
This also helps new parents to receive it as soon as possible, and removes the stress of having them travel to collect the package!
The New Mom Project doesn't accept clothing donations themselves, but they have a Facebook group for parents in need and people who wish to support them.
You can either have items picked up from you by the parents, or you can offer delivery.
---
Where to donate clothes in Toronto:
New Circles
Jessie's Centre
Horizons for Youth
Yonge Street Mission
Fred Victor
Sanctuary Toronto
Scott Mission
Dress for Success
Suits Me Fine
Ontario Federation for Cerebral Palsy
The Kidney Foundation of Canada
Diabetes Canada
Oasis Clothing Bank
Toronto's Totally FREE Stuff
The New Mom Project
These were some places to donate your gently-used clothes in Toronto, other than Value Village or other for-profit thrift stores!
Also keep in mind that most of these places have limited space to hold donations, so they typically prefer clothing donations for the current season.
This means summer clothing donations during the warmer months and winter clothing donations during the colder months!
Where are some other places to donate clothes in Toronto? Let me know on Twitter or Instagram!
More decluttering tips
Be sure to keep up with me on Instagram, TikTok, Twitter, Facebook, and Pinterest if you aren't already!
Feel free to subscribe to my weekly newsletter to get my blog posts delivered straight to your inbox.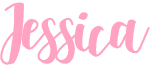 ---
Like this post? Pin it for later!