I'm not much of a fancy dresser, so I'm all about that basic yet timeless winter capsule wardrobe – give me all of the beanies, turtlenecks, and wool coats!
I love having a winter capsule wardrobe because of two major reasons: 1. it's budget-friendly and 2. it's eco-friendly.
Living here in Canada, there isn't much motivation to dress cute when it feels like -20 outside, but having a winter capsule wardrobe means you'll always look cute.
With winter lasting like 5 months of the year here in Toronto, we still want to make somewhat of an effort to look cute sometimes, no?
I won't go out and say that I'm a sustainable person, because I'm not.
Personally, I think it's just about trying your best where you can, 'cause no one is perfect. Ja feel?
Here's everything that's in my winter capsule wardrobe for 2023!
Be sure to also follow me on Instagram and TikTok – I share a lot more content on those platforms that don't make it to the blog!
More sustainable fashion
If you're looking for more sustainable fashion, you might enjoy these posts:
---
What is a winter capsule wardrobe?
---
Okay, so what the heck is a winter capsule wardrobe, anyway?
A capsule wardrobe is basically a collection of versatile and staple clothing pieces that you can mix and match with each other.
They include timeless pieces that will literally never go out of style, so you can wear them every winter for the rest of your life.
That's why you'll want to invest in basic staples that are both good quality and timeless!
Instead of buying an entire new wardrobe every season, why not invest in a capsule wardrobe that'll last you for years, if not forever?
It'll save you money in the long run, and it'll cause less harm to the planet.
You don't have to invest in sustainable fashion, but you can help to do your part by being more sustainable when it comes to fashion.
You can thrift "new" pieces, do a clothing swap with your friend, or even shop from your favourite well-made clothing brands at the mall.
What items should be included in your winter capsule wardrobe?
The nice thing about having a capsule wardrobe is that pieces will be similar from your spring, summer, and fall capsule wardrobes as well.
Of course, with winters here in Canada, coats and boots are also essential.
Basic layers, bottoms, coats, and boots should be included in your winter capsule wardrobe.
These should be staple items in your wardrobe that can be mixed and matched together.
You can literally wear the same black turtleneck everyday and swap it out with jeans or trousers and different coats to make completely different looks!
Two items that aren't essential to your capsule wardrobe but might be helpful for cold winters are UNIQLO's HEATTECH t-shirt and leggings.
They're fantastic base layers to wear underneath your actual clothing to help keep you extra warm!
How do you build a winter capsule wardrobe on a budget?
You don't have to shop at expensive stores in order to build a capsule wardrobe.
You don't even have to shop from sustainable fashion brands – let's face it, they can be pretty pricy, and not everyone can afford it.
The key is to invest in high-quality and well-made pieces, and there are plenty of affordable brands that you can shop for your capsule wardrobe.
Some of my favourite affordable and ethical clothing brands are Kotn, Frank and Oak, and Everlane.
What are the benefits of having a winter capsule wardrobe?
Having a capsule wardrobe is beneficial for many reasons, including:
Making it quicker to get dressed in the morning
Saving you money in the long run
Better for the planet
There are plenty of reasons why it's great to have a winter capsule wardrobe!
---
How to build a winter capsule wardrobe
I've separated this winter capsule wardrobe guide into a few different sections to make it easier:
Tops

Basic fitted turtleneck
Knit sweater
Plaid shirt

Bottoms
Dresses
Outerwear
Footwear

Black booties
Winter boots

Accessories
Keep on reading to see my winter capsule essentials for 2023!
---
Tops for your winter capsule wardrobe
---
Turtlenecks are one of my absolute favourite pieces to wear during fall and winter seasons.
They keep your neck warm, and they make you look so much more put together!
I adore this Kotn turtleneck, which is sustainably and ethically-made, and a great price at $45!

A fitted turtleneck is a great layering piece for all of your fall and winter outfits, and you can even wear it under a more oversized turtleneck to keep extra warm.
My go-to outfit with a basic fitted turtleneck is usually a pair of high-waisted jeans, because I'm a jeans and tee gal at heart.
But, you can literally wear them with anything and everything – trousers, miniskirts, pleated skirts, you name it.
Throw on blue jeans with a black turtleneck for a Steve Jobs look or add a gold chain for a Dwayne Johnson look (lol).
I absolutely adore knit sweaters because you can literally throw them on with anything – they're the perfect layering piece!
You can also layer heat teach tops or turtlenecks underneath to keep you extra warm and toasty on those extra cold days.
I love this oversized alpaca crewneck and this cashmere crewneck from Everlane (a sustainable brand), though they are a bit pricier in the $100 to $200 range.
This lamb wool cropped sweater from UNIQLO is a little more budget-friendly at $39.90, and it's made of 100% wool!

Picture this: you, a cup of hot cocoa, a cozy fireplace, and an oversized plaid shirt.
Sounds like the perfect winter evening to me.
You can wear plaid shirts or flannels as an outer layer, tie them around your waist, or layer them under denim or leather jackets.
I've owned a lot of plaid shirts over the years (I kinda had an obsession), but I've narrowed it down to red, green, navy, and black and white.
This cozy UNIQLO plaid shirt is a great option – it's only $29.90, and it's made of 100% cotton!
This Reformation plaid shirt jacket is gorgeous as well, though it is pretty pricy at $298.

---
Bottoms for your winter capsule wardrobe
---
Not gonna lie, I pretty much wear the same pair of high-waisted black skinnies every single day during the fall and winter.
I'm all about the darker colours during the cold seasons, and black denim goes with pretty much everything.
Levi's makes my absolute favourite denim, and I adore their Mile High Super Skinnies, Wedgies, and Ribcage Jeans – all of which come in black.
I know Gen Z is over skinny jeans, but they look and fit great paired with winter boots, okay?!

---
Dresses for your winter capsule wardrobe
---
I absolutely adore sweater dresses during the fall and winter.
Maybe not feasible during -20 degree weather, but still nice to wear for festive occasions or on warmer winter days.
If you're into maxi sweater dresses, you can easily wear leggings and tall boots underneath to keep extra warm!
Bodycon dresses are my go-to, but if you're not into fitted clothes, an oversized turtleneck dress is another great winter capsule wardrobe piece.
I just freaking love sweater dresses.
This cashmere sweater dress from Reformation is stunning, though it comes at a hefty price tag at $400.

---
Outerwear for your winter capsule wardrobe
---
On days where I don't want to be constrained to my puffy down jacket, I love wearing a chic wool coat.
Of course, living in Toronto, you've got to layer up underneath to stay warm.
You can definitely get away with just having a wool coat as your winter coat, if you layer properly underneath!
I love this vegan wool coat from Noize, a Montreal-based outerwear brand!

Being realistic here: sometimes it just ain't feasible to wear a wool coat out.
Go for a cute cropped puffer or a long down parka – whatever floats your boat.
If you're into puffers, I adore the Puffect jacket from Columbia – it comes in a bunch of colours and is under $200!
I've been wearing the Canada Goose Victoria Parka for about 6 or 7 years now, and it's extremely warm and still in fantastic condition.
Canada Goose jackets are on the pricier side, and there are definitely affordable yet warm parkas from other brands like Noize (such as this vegan parka that's under $300).

---
Footwear for your winter capsule wardrobe
---
For winter days where there isn't salt and slush lining the streets, booties are great.
There are all kinds of classic black bootie styles you can go for, but my faves are chelsea boots and combat boots.
Dr. Martens makes great chelsea boots, but you can also find budget-friendly ones from brands like Steve Madden.
As for combat boots, you can't go wrong with the classics from Dr. Martens, and they even have an amazing platform combat boot called the Jadon!
The Dr. Martens Jadon Boots are such a badass pair of combat boots, and they're a bit more unique than the traditional Docs.
I literally live in black booties from fall through winter, and they're such a staple piece in everyone's wardrobe!

Okay, let's face it, we can't all live in booties during the winter.
Living in the city means braving out slushy streets, and venturing outside of it means getting your shoes stuffed with snow.
The key is to grab a pair of winter boots that are not only functional, but also cute enough that you won't mind wearing them.
The UGG Adirondack Boots are stylish and super warm, but because they're a little bulky, I definitely prefer them for doing outdoor activities like hiking in the snow.

---
Accessories for your winter capsule wardrobe
---
I live in beanies all winter, because my head gets cold super easily.
Plus, they add a lil' something cute to your outfit to make it less boring!
If you tend to wear more darker colours during the winter (like I do), beanies can add a nice pop of colour.
I'm been living in my American Apparel beanies for years, but I also love these Canadian-made beanies from Montreal-based brand LUPA.

Oversized scarf
We're all about the layers here, my friends.
Oversized blanket scarves can help to keep you nice and warm, while also adding a little oomph to your outfit.
Go for a nice winter plaid, or whatever kind of print tickles your fancy.
---
Essentials for your 2023 winter capsule wardrobe:
Turtleneck
Knit sweater
Plaid shirt
Black denim
Sweater dress
Wool coat
Winter parka
Black booties
Winter boots
Beanie
Oversized scarf
These were some of my essentials for my 2023 winter capsule wardrobe!
What are your winter capsule wardrobe essentials? Let me know on Twitter or Instagram!
You can find more of my fave products and items on my wishlist in my Amazon Shop.
More sustainable fashion
If you're looking for more sustainable fashion, you might enjoy these posts:
Be sure to keep up with me on Instagram, TikTok, Twitter, Facebook, and Pinterest if you aren't already!
Feel free to subscribe to my weekly newsletter to get my blog posts delivered straight to your inbox.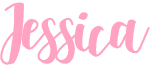 ---
Like this post? Pin it for later!