I'm a big advocate for living in Toronto (duh, this is Diary of a Toronto Girl 😜), and I think life in Toronto is pretty darn great.
If you're a fan of trying food from all kinds of cuisines and doing all kinds of different activities in the big city, you'll love life in Toronto.
Our housing market may be wild, but there are definitely a lot more positives to living in Toronto than negatives.
If you're planning on potentially moving to Toronto, here are reasons why you should live in Toronto, including the upsides and downsides!
Be sure to also follow me on Instagram and TikTok – I share a lot more content on those platforms that don't make it to the blog!
Plan your move to Toronto
If you're thinking of moving to Toronto, you might find these posts helpful:
---
How is life in Toronto?
---
Is Toronto a good place to live?
It's very safe in Toronto, especially compared to other large cities in North America.
Toronto is a great place to live for single people, couples, or families.
From the food scene, to all the fun events, to the cool opportunities, Toronto is an exciting city to live in.
Like anywhere else, some neighbourhoods in Toronto are better to live in than others.
There are also so many different and unique Toronto neighbourhoods, so you can move between different areas that you like!
---
How much money do you need to live in Toronto?
The cost of living in Toronto is unfortunately pretty high.
The average rent in Toronto for a 1 bedroom apartment is $1,800 CAD, which doesn't include other expenses like utilities and internet.
Some neighbourhoods have higher rent than others, so you'll also have to take that into account.
If you're living in a 1 bedroom apartment or condo, you can expect to pay around $150 for utilities and internet.
Some landlords also require you to have tenant insurance, which on average costs around $20 a month.
For groceries, my boyfriend and I typically spend around $100 per week, which ends up being around $400 a month.
We don't eat takeout or delivery much, but on average it's around $40 for the two of us, so let's say you were to order in once a week for a total of $160 a month.
In total, this is about $2,530 CAD a month for just basic living expenses in Toronto if you're a couple.
This doesn't take into account any leisurely expenses, clothing, or anything else besides food or living!
---
Positives and negatives of living in Toronto
The pros of living in Toronto are the diversity, great food scene, bustling city life, and job opportunities.
The cons of living in Toronto are the expensive housing market, high cost of living (food and other expenses), busy streets, traffic congestion, and long and unpredictable winters.
I personally think the positives of living in Toronto outweigh the negatives, but it really depends on what you think is valuable!
If you're interested in hearing more, I've got a blog post all about the detailed pros and cons of living in Toronto.
---
Reasons to live in Toronto
There are plenty of reasons why living in Toronto is so great!
1. Toronto has many unique neighbourhoods
You can choose to live in the trendy Trinity Bellwoods area for all the great restaurants and the park, or live in the more slower-paced Beaches neighbourhood populated by more families and older people.
Toronto has a lot of different and unique neighbourhoods, and you can even bounce around and live in different neighbourhoods!
Or, just spend your weekends exploring cute Toronto neighbourhoods.
2. Toronto is an ethnically diverse city
I grew up in the Greater Toronto Area (known by locals as the GTA), so I've always experienced living in diverse and multicultural neighbourhoods.
Diversity is an amazing thing, and it's awesome getting to know people from all kinds of different backgrounds.
3. The food scene in Toronto is amazing
With such diversity in Toronto comes incredible food from all kinds of cultures.
Whether it's authentic Japanese ramen or Indian cuisine, you'll find all kinds of ethnic food options from all different cultures.
I have plenty of blog posts on Toronto restaurants if you're looking to try some new food spots in the city!
4. You'll never be bored in Toronto
There are always plenty of cool activities going on and fun things to do in Toronto no matter what you're interested in.
With so much always going on in the city, you'll pretty much never have the opportunity to be bored.
5. There are plenty of live events
If you're into live concerts, performances, and all that jazz (or even jazz itself), you'll definitely love the live event scene in Toronto.
I went to a lot of concerts and festivals in my younger days, and there are always cool shows happening here in Toronto!
Since Toronto is the largest city in Canada, most performers stop in Toronto during their tours.
6. There is plenty of green space in Toronto
From lush hiking trails to green parks, there's actually a good amount of green space in Toronto.
You can even find some nice green spaces in downtown Toronto, and my personal favourite spots are TD Centre and Trillium Park.
7. There's an abundance of job opportunities in Toronto
Toronto is the largest city in all of Canada, which of course means there are way more job opportunities here than you'll find anywhere else in the country.
If you're studying in school, you'll find plenty of job and internship opportunities to get your foot in the door before you actually start in the workforce.
I'm more familiar with the film and media industry (I studied Media Production at Ryerson University), and Toronto is definitely the hotspot for it.
8. It's easy to get around Toronto
Many neighbourhoods in Toronto are very walkable, and the TTC makes it easy to get around the city.
Even if the TTC isn't always reliable, it is probably the best transit system in all of Canada!
The main TTC subway line runs along Yonge Street, which connects to streetcar lines along popular streets downtown like Queen Street and King Street.
Sometimes it's even faster to walk or take the TTC than driving when it comes to getting around downtown Toronto!
9. Toronto is a very safe city
Is Toronto a safe city to live in? Of course it is!
Ontario has the second lowest crime rate next to Quebec, and Toronto has a much lower crime rate than other large cities in North America.
I've been living in downtown Toronto for 6 years, and I've traveled all across the city plenty of times on my own.
Of course there are some neighbourhoods that are safer than others, and it's not always safe to go out in some areas after dark, but overall Toronto is a very safe place to live.
10. Toronto experiences all four seasons
Okay, so this might not be a positive of living in Toronto for everyone, but sometimes it's actually not so bad.
Winter gives us a snowy holiday season, spring brings us cherry blossoms, summer makes the city come to life, and fall gives us fall foliage!
I mean, it's not always so bad to have all four seasons, even though I am someone who constantly complains throughout the winter.
---
Life is Toronto is pretty dang great, and I personally think it's one of the best cities to live in the world.
I was born and raised in Toronto, and there's truly nowhere else I'd rather spend the rest of my life in!
Have you lived in Toronto before? What are some things you love about living in Toronto? Let me know on Twitter or Instagram!
Plan your move to Toronto
If you're thinking of moving to Toronto, you might find these posts helpful:
Be sure to keep up with me on Instagram, TikTok, Twitter, Facebook, and Pinterest if you aren't already!
Feel free to subscribe to my weekly newsletter to get my blog posts delivered straight to your inbox.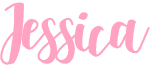 ---
Like this post? Pin it for later!