So, how safe is it really to walk alone at night in Toronto? Or to even walk alone at all?
If you're wondering how safe Toronto is, I'll be sharing my perspective as a person who was born and raised in the city.
Toronto is generally a very safe city for everyone, and you just need to take the same precautions you would anywhere else.
Avoid walking in more isolated areas like dark alleyways or underneath bridges, always stay aware of your surroundings, and avoid wearing headphones while walking alone.
Be vigilant when walking alone in the city, just like you would in any other city.
Be sure to also follow me on Instagram and TikTok – I share a lot more content on those platforms that don't make it to the blog!
Plan your Toronto trip
If you're planning a trip to Toronto, you might find these posts helpful:
---
How safe is Toronto?
---
Is it safe to walk in downtown Toronto at night?
The downtown core of Toronto is pretty safe during normal times, especially because it's typically populated with people commuting and cars stuck in traffic on the streets.
The downtown core is pretty much anywhere from the Eaton Centre to the Harbourfront.
Obviously you'll want to avoid dark and isolated areas, but it's generally safe to walk in downtown Toronto at night, even for women.
On weekends you might also want to be more wary of drunk people in the Entertainment District (mostly on Richmond and Adelaide).
Some neighbourhoods are a little sketchier after dark, like Kensington Market and West Queen West.
With the pandemic, I would say it might not be the best idea for anyone to walk alone, especially at night, because there are a lot less people on the streets at the moment.
During normal times, it's definitely pretty safe to walk in downtown Toronto at night!
---
Is the Toronto PATH safe at night?
The Toronto PATH is an underground pathway that runs through the downtown core, and it connects to a lot of different buildings within the city.
Since the PATH is frequented by people who work in the office buildings in the area, it's a lot less busy as it gets later in the evening.
It should be pretty safe to walk in the PATH at night, but you might come across one or two homeless people there.
I personally prefer to walk on the streets rather than the PATH if I'm alone, as you're more likely to find help above ground than in the isolated PATH.
Since more people are working from home at the moment, it's pretty isolated at all hours of the day right now, so just be careful for now!
---
Is the Toronto subway safe at night?
The subway is safest during regular commuting and work hours, as you'll be riding with plenty of other fellow commuters.
I have encountered scary situations while riding the subway during the day, usually from people who have mental health problems.
It's typically pretty safe to ride the subway at night if you're traveling within the downtown core.
However, I would be a lot more careful taking the subway outside of downtown at nighttime as there do tend to be some more questionable people riding the subway.
If you do run into any emergencies on the subway, you can always press the yellow strip to call for help.
I personally don't listen to music while riding the subway alone at night, and I always call my boyfriend or have him pick me up once I've exited the subway.
---
Is Toronto safe for solo female travellers?
Toronto is a great destination for solo female travellers with many fun activities to do, and it's very safe to explore alone as a woman.
I often love to walk around the city and explore vintage stores in Toronto by myself!
---
Is Toronto a safe place to live?
Toronto is actually a very safe city to live in, and I say this confidently as someone who has lived in the downtown core for more than half a decade.
I used to walk or take the subway to Ryerson University while I was studying there, and I've traveled across the city plenty of times for work, events, and outings with friends.
Some areas are obviously safer than others, and Toronto in general is a safe place to live.
---
Safest areas in Toronto
The downtown core of Toronto is pretty safe, which I would say is bordered by Spadina Avenue to the west, Dundas Street to the north, Yonge Street to the east, and the waterfront to the south.
If you're traveling to Toronto as a tourist, you likely won't be leaving the downtown core.
Yorkville is considered a safe neighbourhood, as it's a more upscale area of Toronto.
Yonge Street from downtown (Yonge & Queens Quay) up to Midtown (Yonge & Eglinton) is also fairly safe, particularly because it's where the subway line runs and it gets a lot of foot traffic.
Some areas along Yonge Street are populated with more homeless people, although they generally aren't dangerous and will at most say offensive things to you.
The area of Yonge between College and Queen tends to have more homeless people because it's where the Toronto Eaton Centre is located.
However, like I said before, most of them are pretty harmless and won't bother you at all.
Many homeless people suffer from mental health problems, so I would still be careful.
---
Areas to avoid in Toronto
The east and west ends of the downtown Toronto core tend to be a little more sketchy, but they're still not that bad to walk through during the daytime.
Cabbagetown and Regent Park in the east end are known to be more sketchy.
Jane and Finch and parts of Scarborough are also known to not be very safe, but they're pretty far out of the city.
I would be a little more careful anywhere northeast of King Street East and Church Street and anywhere northwest of Queen Street West and Bathurst Street.
These areas should be fine to walk in during the day, but I would exercise caution at night as it might be a little more dangerous.
You'll find a lot more sketchy people (including teenagers) and homeless people outside of the downtown core.
I usually prefer to take the TTC if I'm in the east or west end as it feels safer than walking alone, and I always take a ride share home if it's at night.
I personally prefer ride share over taxis because I can have my family and boyfriend track my location through the app.
---
Crime rates in Toronto
Ontario actually has one of the lowest crime rates in all of Canada, and the crime rate in Toronto is low compared to other large cities.
Toronto is the largest city in Canada with a population of almost 3 million, so it's pretty reassuring that the crime rate is low in comparison to other large cities.
---
Safety tips in Toronto
If you're worried about safety in Toronto, here are basic tips to help keep you safe in most situations:
Don't listen to music with your headphones in
Avoid dark and isolated areas like alleyways or underneath bridges
Avoid walking in the "sketchier" parts of Toronto at night alone
Take public transit or ride share instead of walking alone at night
Call someone while walking alone (or pretend to)
Always stay alert of your surroundings to make sure no one is following you
Cross the street to see if someone is following you, and call for help if they are
Always check around and inside your car before going inside
Lock your car door immediately after getting inside
Press your iPhone side button 5 times to call Emergency SOS if you're in danger (set this up in your settings)
---
It's important to remember to always be alert no matter where you are or what time it is, because anything can happen at anytime, anywhere.
As a petite woman, I've been followed and harassed by people in all areas of Toronto.
I've even been followed and harassed in the "nicer" neighbourhoods of Toronto.
Union Station is the busiest transportation hub in Toronto, and I've been followed there!
Of course, some areas are a little more safe than other areas in Toronto, especially during the day versus at night.
Being followed and harassed also isn't a frequent occurrence, especially if you don't go out to sketchy areas at night.
Exercise caution no matter where you go in the city, and just be smart!
Plan your Toronto trip
If you're planning a trip to Toronto, you might find these posts helpful:
Be sure to keep up with me on Instagram, TikTok, Twitter, Facebook, and Pinterest if you aren't already!
Feel free to subscribe to my weekly newsletter to get my blog posts delivered straight to your inbox.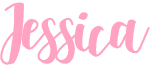 ---
Like this post? Pin it for later!